About
Myself – Sandeep Agarwal.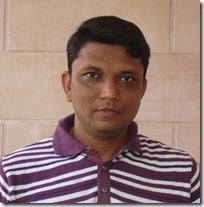 I have spent a long time in the denim industry and  it has been quite an experience working with this product. I worked in various capacities in the Indian denim industry and was last working as Vice-President (Marketing) in Malwa Industries – a reputed Denim Mill in India manufacturing denim fabrics and garments. Despite being involved in many other activities , Denim is always on my mind . Knowledge always increases on sharing , so I thought it would be a good idea to share with others some of the things that I know about denim and to write as often as practical. During the course of maintaining this site on denim I have learnt a lot more than I knew , met some great people in the industry and hope that this process of learning and sharing continues.  I also run the largest Denim Only professionals group on Linkedin besides few other denim related groups like the one on Denims and Jeans . com.
Check out the  Linkedin Profile of Sandeep Agarwal .