Orta Anadolu (Turkey) shall be displaying the Autumn – Winter '13/14 collection at the Denim by PV this week.  As always, Orta comes with some unique fabrics and collection  and we are presenting here some of the highlights of the same.  The collection comes under four headers – Vintage Nature, Glitter, Slow Fit and Homeward.
Vintage Nature
Immortal spirit of vintage continues to inspire the Autumn Winter '13/14 collection of Orta . But this time its in more heavy constructions revived with classical shades.
Vintage nature will appeal to denim purists who are looking for the Raw feel with heavy denim weight champions in 13-15oz . The Alchemy finish on the fabrics makes the colors richer and handfeel softer.  The colors range from Toffie, Caremal , Rosehip, Burlywood and Army green.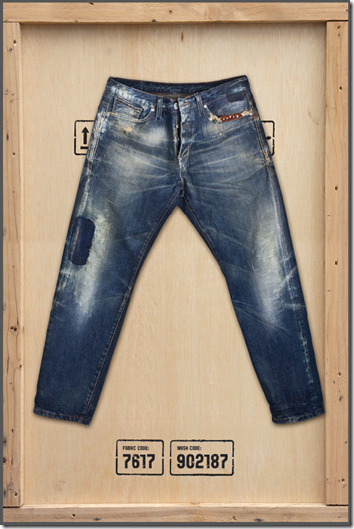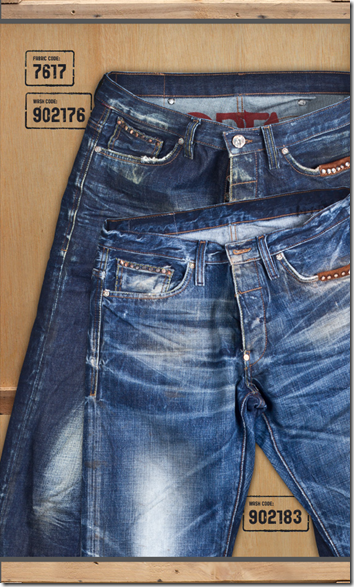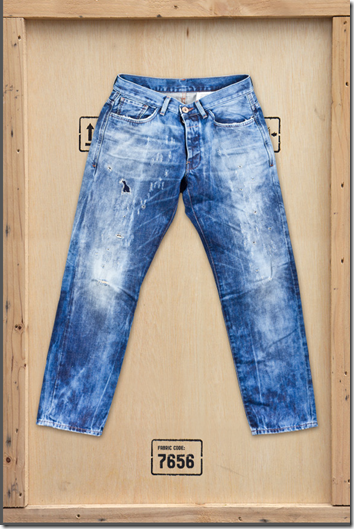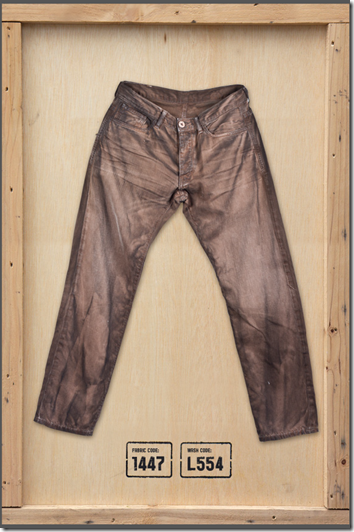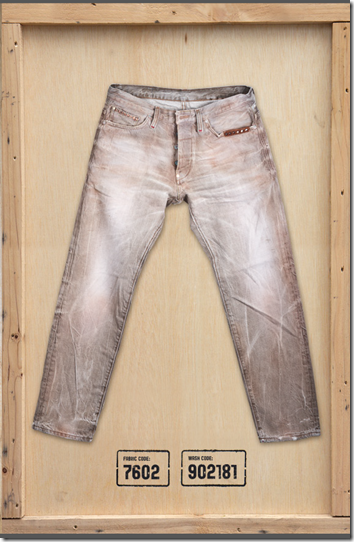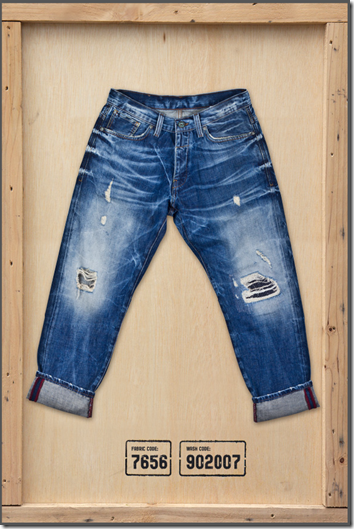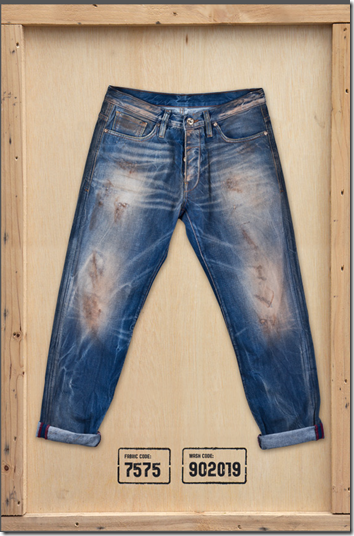 Sharkskin
Sharkskin suits were a staple of the 1960s fashion. These suits had a certain shine which made them more appealing to the vintage suit lovers.
Orta sharkskin concept is driven from the idea of that fashion look which is achieved by fabric coating with different hues and hand feel basically on womens and mens stretch constructions. The concept comes in two flavours :
Angelshark : in bold and smooth with a thin layer of coating in green, bordeaux , grey , brown , navy and other colors.
Reefshark : where the strong look of denim is visible.
The Orta sharkskins provide a beautfiul sheen with hot press !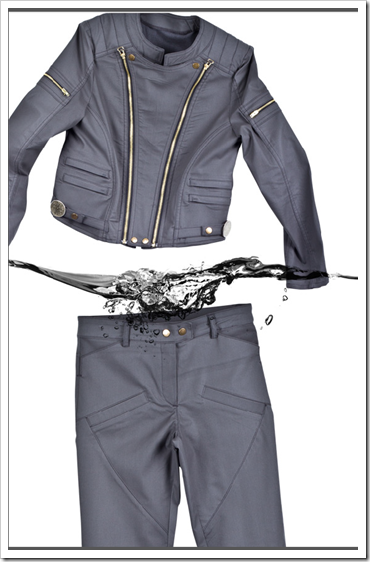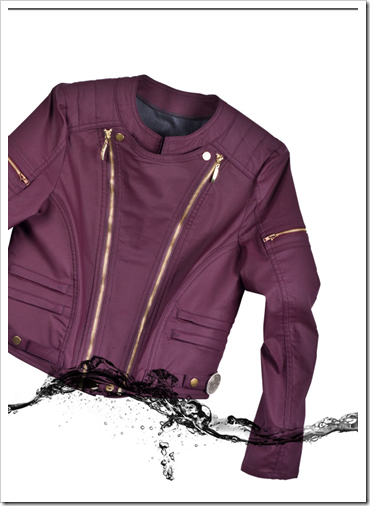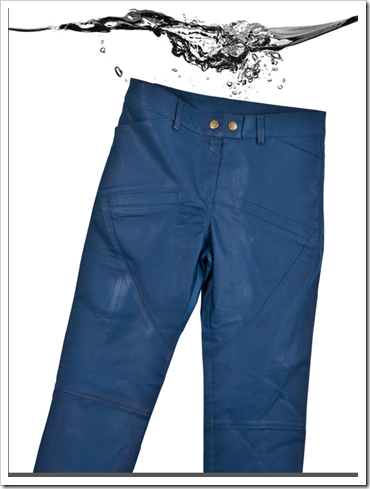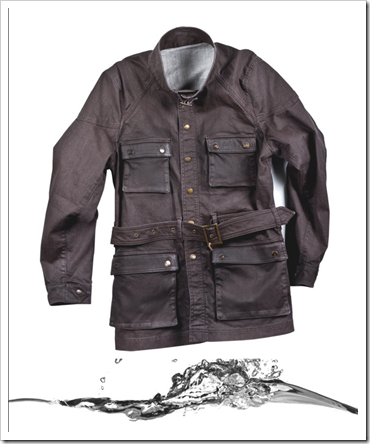 Glitter
Motown fashion can be best symbolized by women eveningwear with full length maxi dresses, evening trousers or glamorous halter neck catsuits which oozed Motown glamour.
Orta glitter revives this glamour with a permanent coating technique that keeps sparkle shiny on lightweight denim and flat stretches even after homewash.
Glitter : The Temptations
Temptation as a coating has  silver palette to give a glittery effect on the surface . The glitter is durable to rinse wash.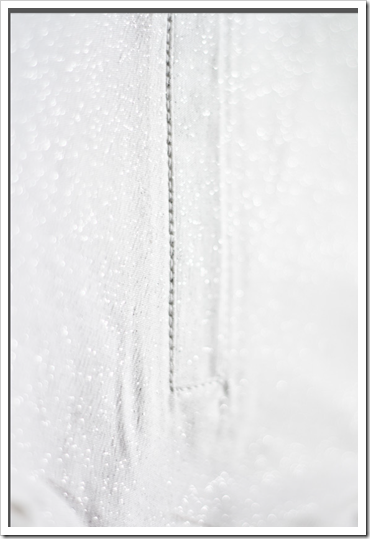 Glitter : The Supremes
Supremes is colored shiny coating technique with a palette of gold, blue , black  and ice.  It is also durable to rinse wash.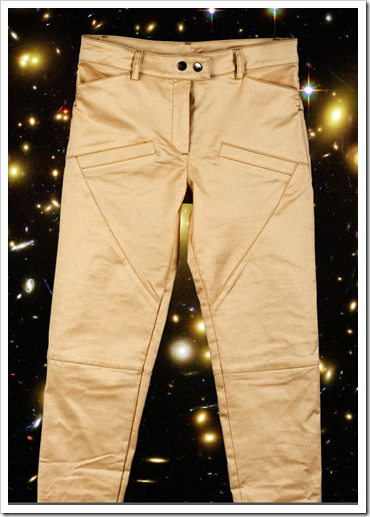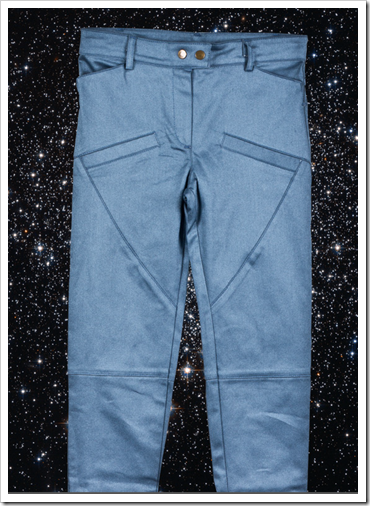 Slow Fit
Body concious silhouettes have become a major key trend in the market and there is always need for improving quality . Consumers are interested in purchasing jeans that offer a lasting fit which holds the shape after repeated wear and washes.
Continued from last season, Orta takes these fabrics to a higher level with the Dual core technology  and choice of fabrics specially in sateen and new flat constructions. Weights range from 7 to 11 oz and unique treatments like I-core , Slow fit collection once again offers a great versatility with different blends of PES/ Viscose , Tencel, T-400 and fine combed yarns.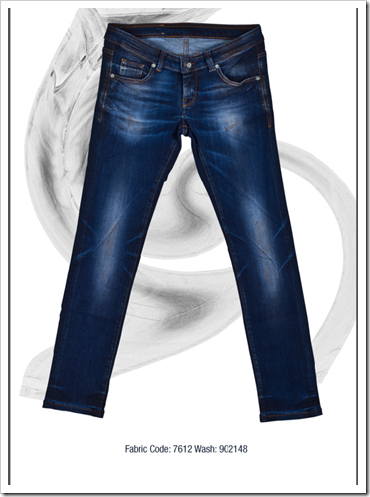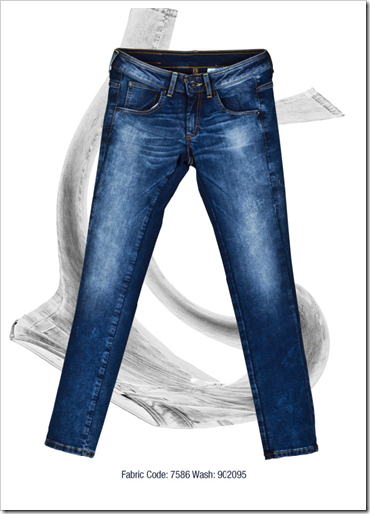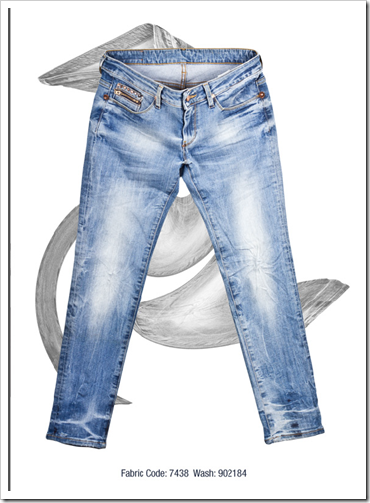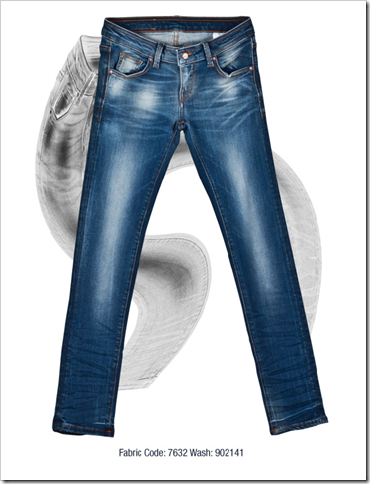 Homeward
As a company that incorporates emerging trends and fashion in its denim production, Orta collaborates with artists , designers, vintage dealers and trendsetters in order to share its ever expanding know how.
Capsule packages are the outcomes of this vision. ' Homeward' is the prequel to 'Journey' collection of last year and focuses on the 1950s Navy, shore leaves, tattoos , workwear themes and more.  This collection has been created in collaboration with the Vintage showroom , London.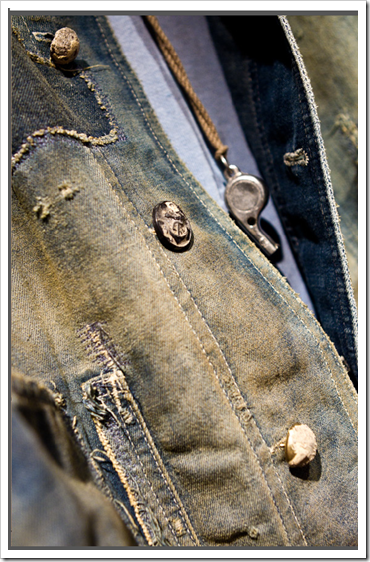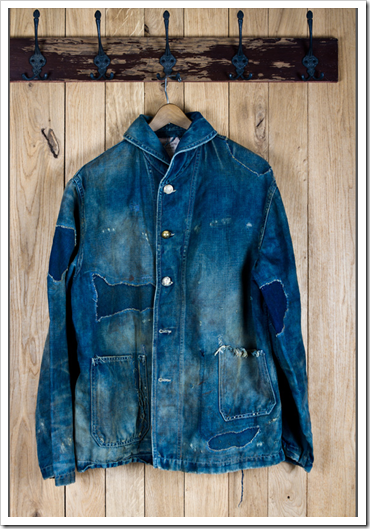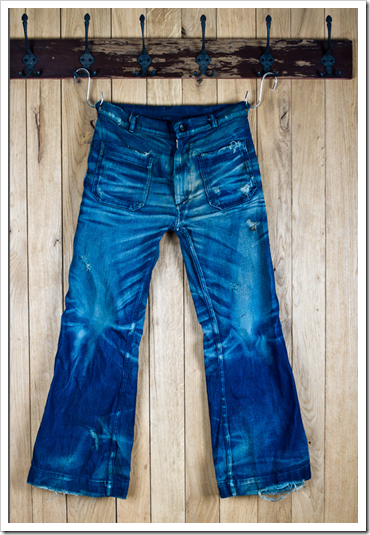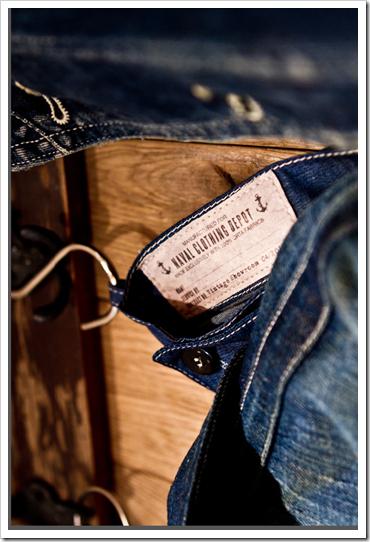 For more information on Orta's  A/w  2014/15 collection, contact them at this email address