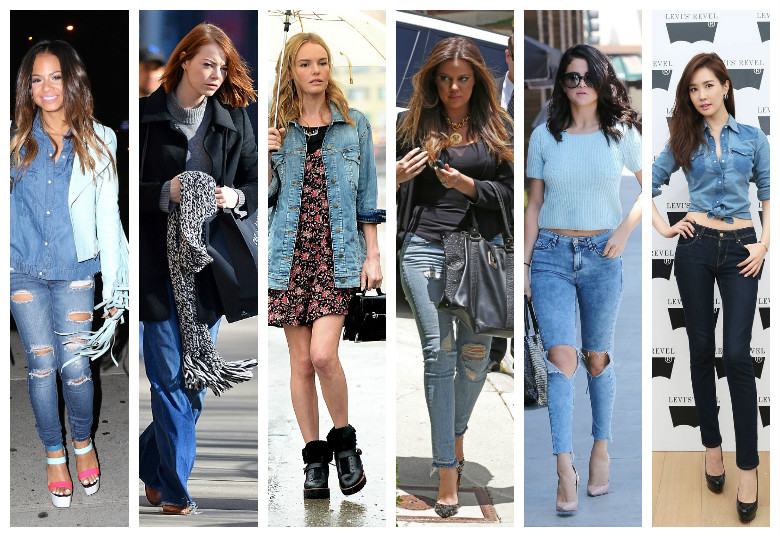 Celebrities around the world drive the trends. Whether it is the boyfriend jeans, distressed , skinny, flares , athleisure, leather...
This trend started late last year when some celebrities like Katie Holmes started to put on the jeans of their...
If we go by the dressing of some Celebrities in Hollywood, it looks like Skinny Jeans (skin tight jeans) with...
Distressing on the jeans has been in vogue for quite some time and continues to be used in various degrees...
Its great to see your favourite celebrities in Denim  and to see what kind of denim they are putting on....
The trendy posh spice Victoria Beckham, has sued the denim brand Rock & Republic for USD 100 million. Victoria was...