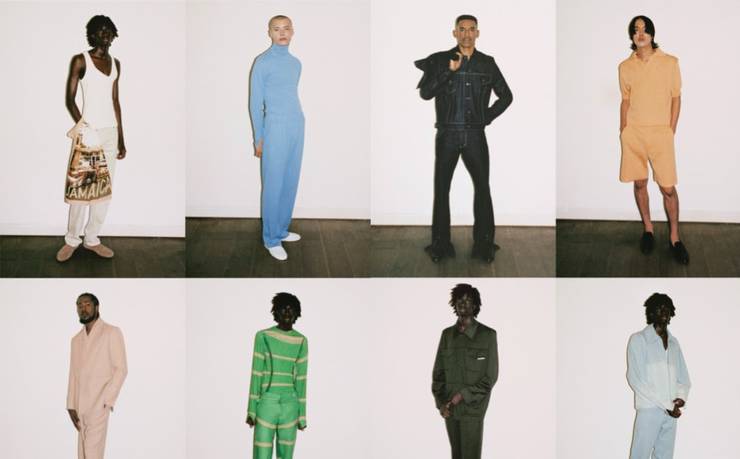 Bianca Saunders is a menswear designer who is adept at giving jarring twists to bring different notions of masculinity. She teamed up with the Turkish denim mill ISKO for the second time to create her bomber-style denim jackets and twisted-seam jeans, having previously trialed the material in her autumn/winter 2020 collection. These collaborations by the London-based designer aim to capture "the unconscious style of summer before digital photography."
"ISKO is the best denim manufacturer to partner with, mainly because sustainability is so intrinsic to the brand. It was so great to partner with a responsible company." Says Bianca Saunders.
WHAT THE COLLECTION HAS TO OFFER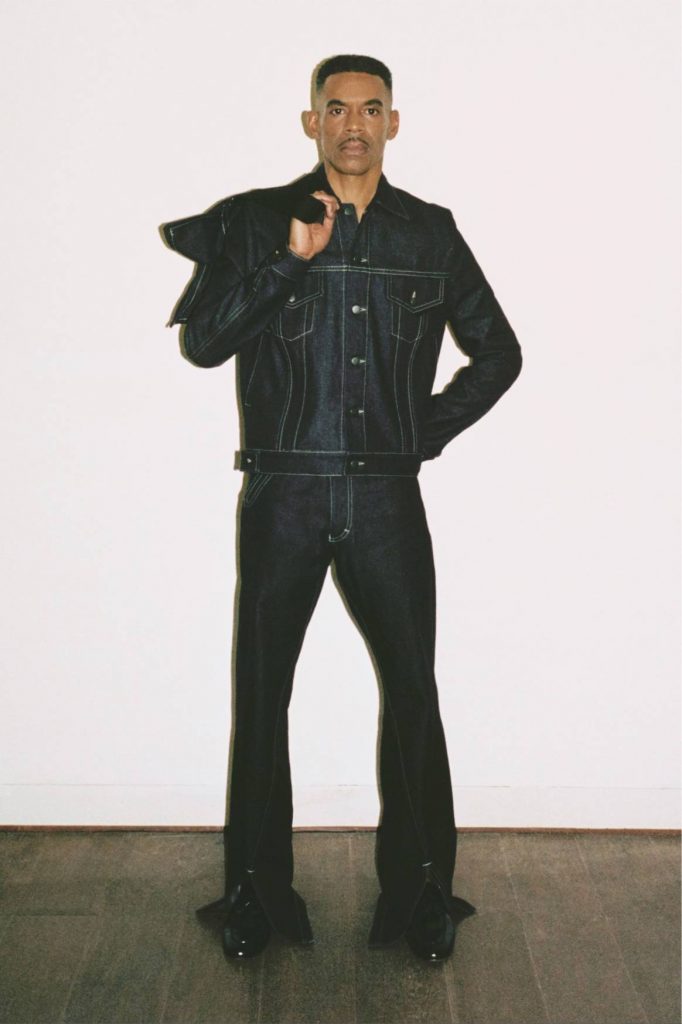 Saunders' menswear collection, displayed in a variety of old analogue images, illustrates her classic experimental cutting methods and contemporary design.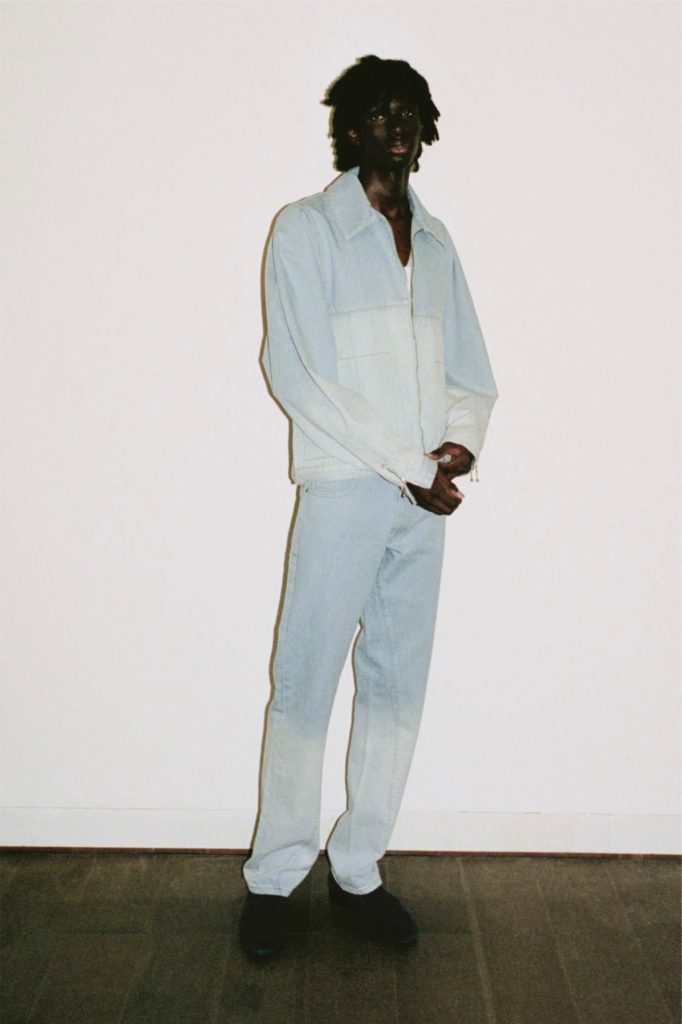 Her avant-garde techniques exhibit unique sleeve styles, including a jacket with a rounded silhouette and a trench with cut arms. She plays in perspective by using cleverly constructed darts, the pieces are oversized and rounded, but suitably flat when seen from another angle. Sanders detailed the collection's inspiration in a press release, saying, "I was also thinking of a muscular man whose prints were distorted as if stretched over his body and his arms were rounded and bent."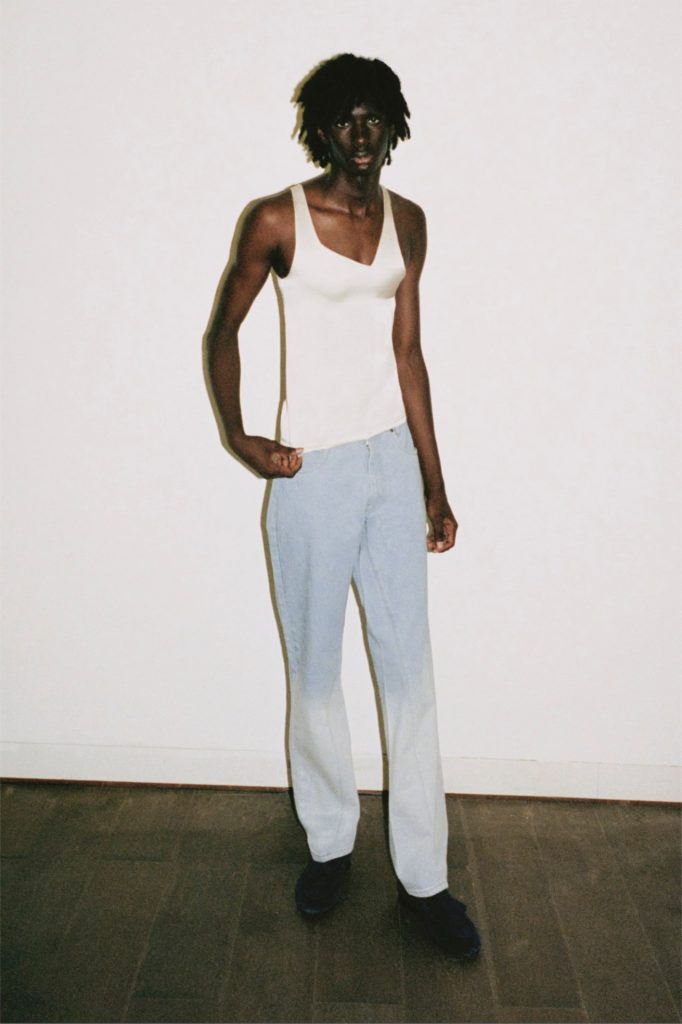 The collection's seven looks were established under sustainable denim manufacturer Isko, involving indigo denim jackets, twisted seam jeans, and a variety of other accessories. Sanko Textile Industries' denim division is partnering with the R-Two program to impose recycled cotton and recycled polyester certified to denim, for which it has announced "full responsibility."
Earlier, Isko Denim also collaborated with Saunders on her autumn/winter 2020 collection, offering sustainable materials as part of its ongoing campaign of both eco-friendly production and emerging talent.
"Isko is proud to have collaborated with award-winning British talent Bianca Saunders for the second time on her latest SS22 collection," said Isko's marketing and business development manager, Keith O'Brien. He further asserts that the partnership reinforces their dedication to supporting emerging designers who want to integrate denim into their innovative collections.
Saunders, the most popular ANDAM award winner for 2021, was also chosen as an associate on the 2020 GucciFest project, which will see her official launch of the pre-autumn '21 collection via its platform. The designer also worked in collaboration with another British menswear brand, Farah, on a selection of zip-up knits and jersey tracksuits, along with a wide assortment of t-shirts that incorporate references to old holiday postcards, for this collection.
ISKO DENIM R-TWO PROGRAM

The fabrics in the R-TWO program are composed of a combination of reused and/or recycled materials, which facilitate sourcing efficiency throughout the entire field-to-fabric production process. The initiative's approach identifies waste avoidance at the epicenter of the program, with innovative and effective solutions for sourcing, reusing, and disposing of all materials used.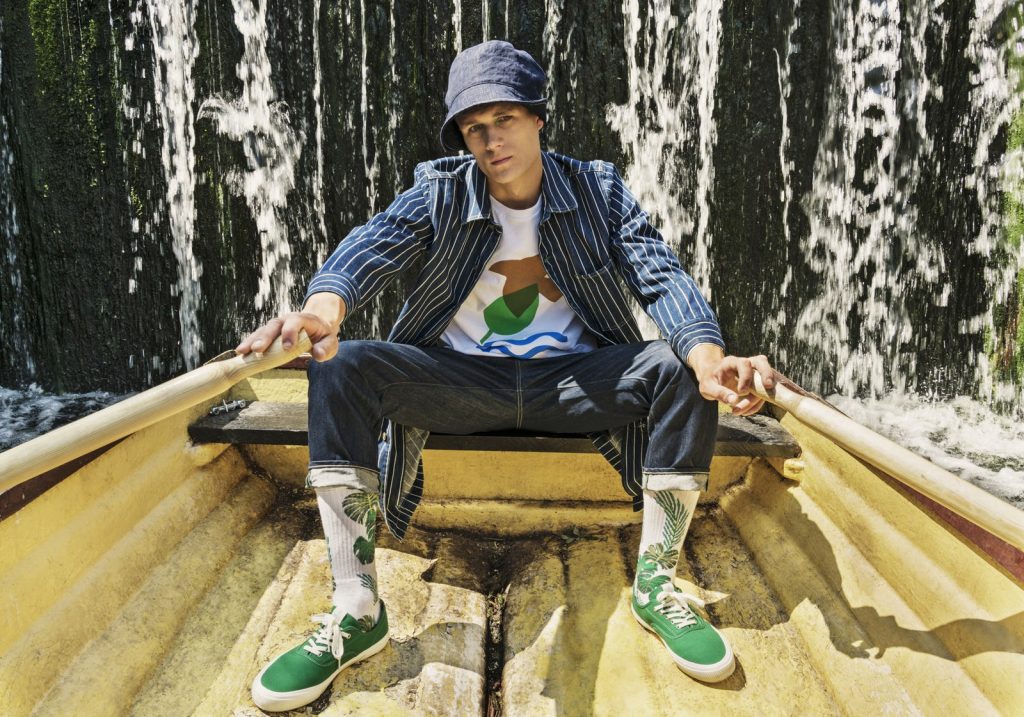 The reused cotton is obtained from production loss with Content Claim Standard Certification (CCS), and recycled polyester certified to Recycled Claim Standard (RCS) or Global Recycle Standard (GRS), depending on the percentage used. By having these certifications, brands and manufacturers can more effectively communicate the benefits of their sustainable efforts. The denim producer is committed to finding new ways to boost sustainable manufacturing, and it considers that R-TWO will make a significant contribution.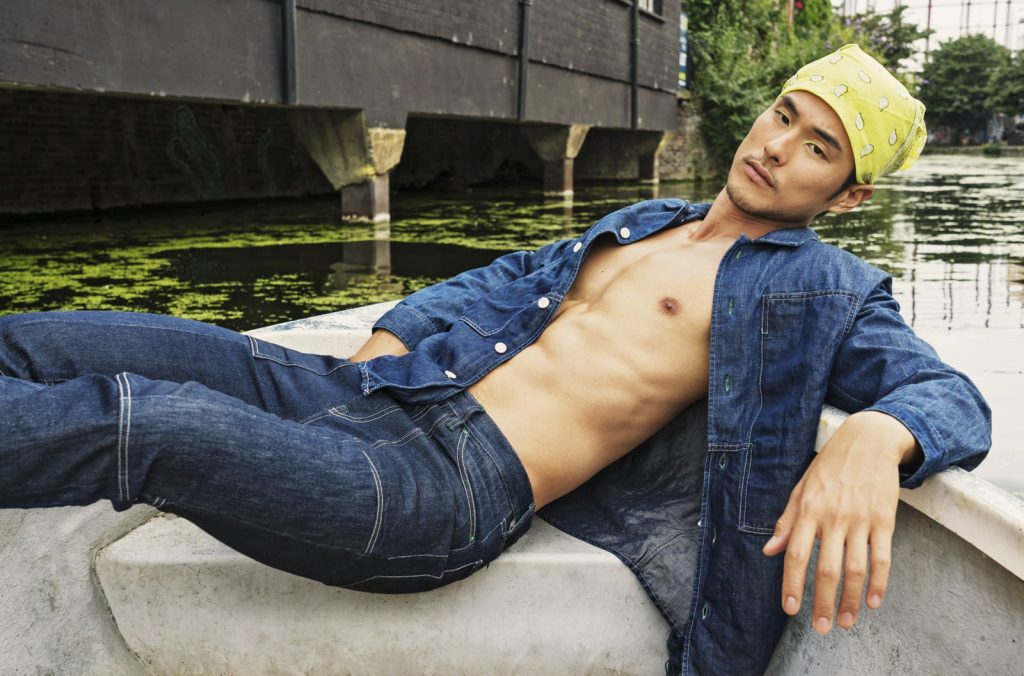 Its existing bestsellers have all been converted to an R-TWO fabric, and the company aims to use the fabric for more than half of its collection. This is expected to significantly reduce the carbon and water footprint of fabric, as well as make it easy for consumers to trace a garment's sustainable journey step-by-step from the beginning of the supply chain through to the end product they purchase. It is also developing a comprehensive sustainability report to communicate to its customers ISKO's accomplishments, goals, visions, and policies regarding sustainable and ethical manufacturing.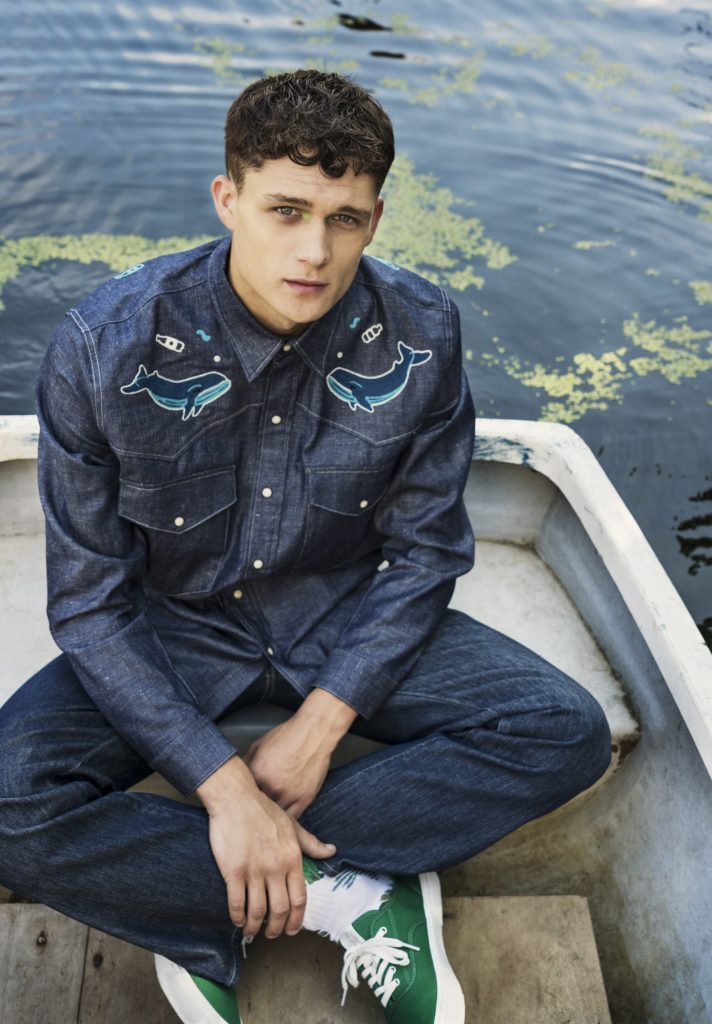 In regards to their collaboration with Bianca Saunders, Keith O'Brien( Marketing and Business Development Manager at ISKO) said that they are proud to support designers like Bianca who are passionate about responsible production and promoting sustainability in the fashion industry.
ABOUT BIANCA SAUNDERS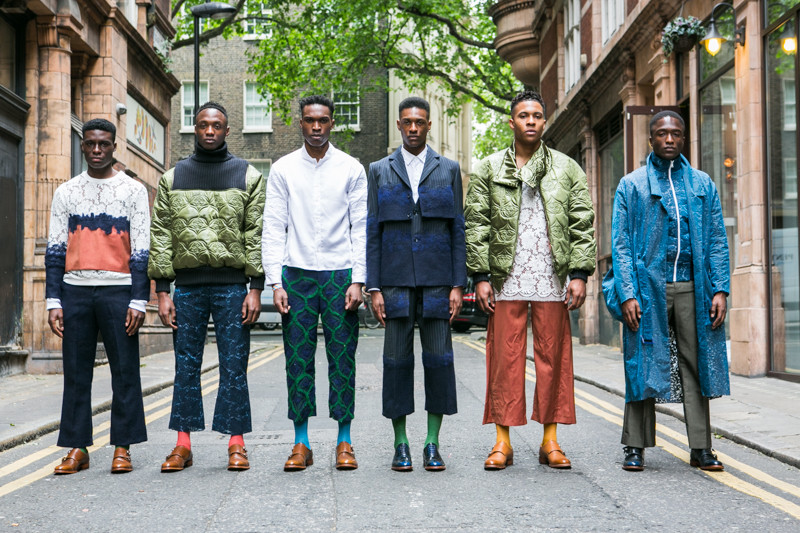 Bianca Saunders is a distinct new voice in the menswear arena, specializing in proposing jarring twists to succinct garments, effectively redefining existing notions of masculinity. Saunders addresses the tension between tradition and evolution in designs that reference classic streetwear and avant-garde couture in equal measure, at times within the same piece, drawing from touchstones on both sides of her British and West Indian heritage.