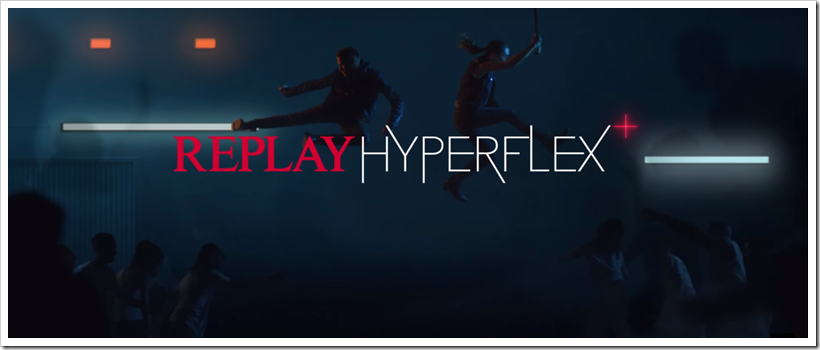 Premium Italian denim brand – REPLAY JEANS has recently launched its new collection named – HYPERFLEX+ jeans. According to the brand, Hyperflex + provides 100% elasticity in the weft as well as a high percentage of elasticity in the warp, giving it a three-dimensional flexibility in the threads running the length of the fabric: a 3D elasticity for a perfect fit in every direction, which will stand the test of time thanks to the "recovery power" feature.
Hyperflex + washes range from ultra black with a resin coating to a sanded black with distressed areas and localized abrasions to create a used effect, also available in a blue-black version that brings out shades of indigo. Models in grey tones range from a random cloudy wash to a mid-grey, in both clean and used versions. All garments have undergone the same 3D drying process that gives a worn look to the apparel. While Hyperflex, the brand's well-known bestseller, is provided with a 100% elasticity in the weft, Hyperflex+ new elasticity offers an innovative three-dimensional flexibility. The recovery power feature due to the fabric composition ensures a perfect multidirectional fit which lasts over time.
The brand has featured Neymar Jr. and Emily Ratajkowski in their campaign and launched a special Halloween edition of Hyperflex+ on Oct 31. Zombies have been projected as wearing STIFF JEANS with whom both Neymar Jr. and Emily seemed to be fighting to flaunt their Hyper stretch jeans. Check out the video and the collection below :
https://www.youtube.com/watch?v=o4srZxbe4b4
SLIM FIT HYPERFLEX+ ANBASS JEANS
Men's slim fit Hyperflex+™ jeans 12oz, with blue-black tone wash, with handmade abrasions and whiskers, light contrasts and used areas, final 3D mannequin dry. Regular waist with slightly tapered leg, zip fly, coin pocket with iconic gull stitching.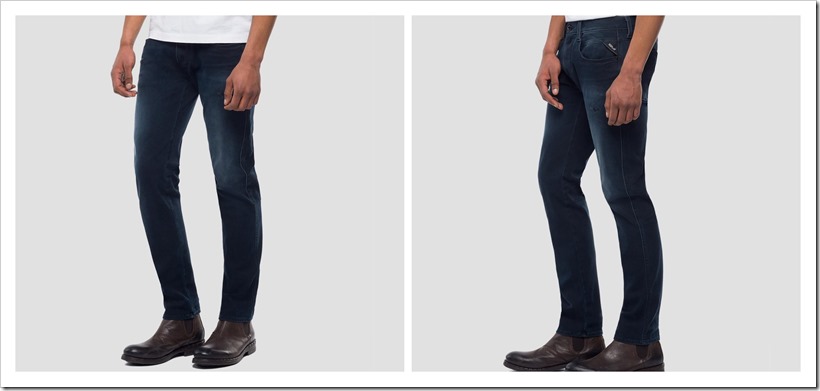 HYPERFLEX+ DYAGO SLIM FIT JEANS
Men's slim fit Hyperflex+™ jeans 12oz, with ultra black tone wash, resin washed and 3D whiskers created on a mannequin, final tumbler for a shiny effect. Regular waist with low crotch and slightly tapered leg with ribbed cuffs, zip fly and drawstring at the waist, ergonomical cuts on the knee and squared patch pockets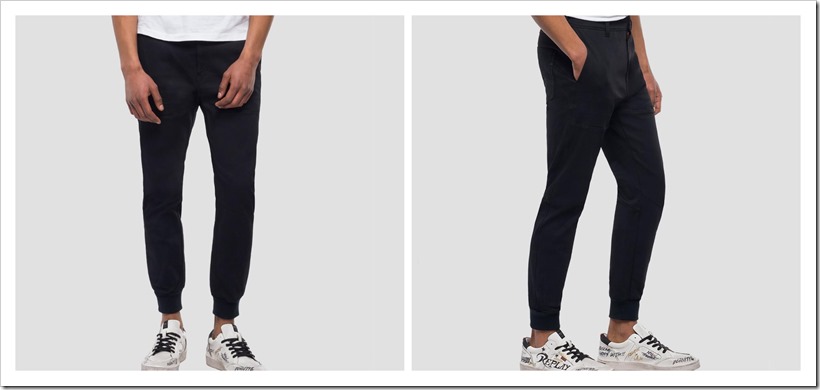 SLIM FIT CHINO CHELM HYPERFLEX+ JEANS
Men's Hyperflex+™ slim fit jeans 12oz, with ultra black resin wash and 3D whiskers handmade on a mannequin.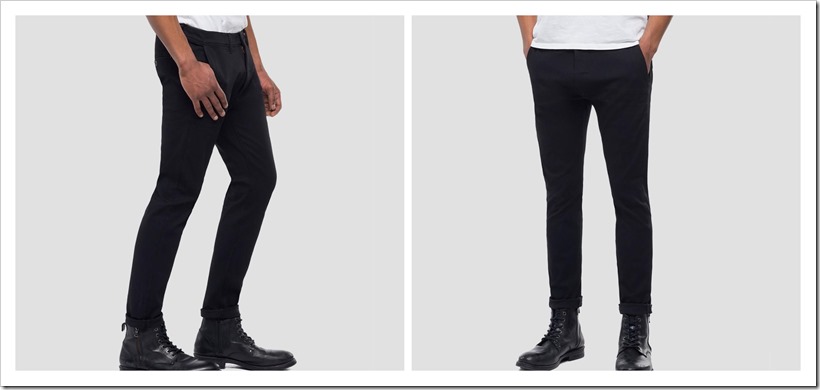 HYPERFLEX+ LUZ SKINNY FIT JEANS
Women's skinny fit jeans with push-up effect in Hyperflex+™ 12oz cottonblend, with black tone wash with marble finish, with handmade 3D whiskers, used areas, and abrasion, final dry on a 3D mannequin. Metallic R-shaped stud on the right back pocket, logo tag on the waistband and zip fly.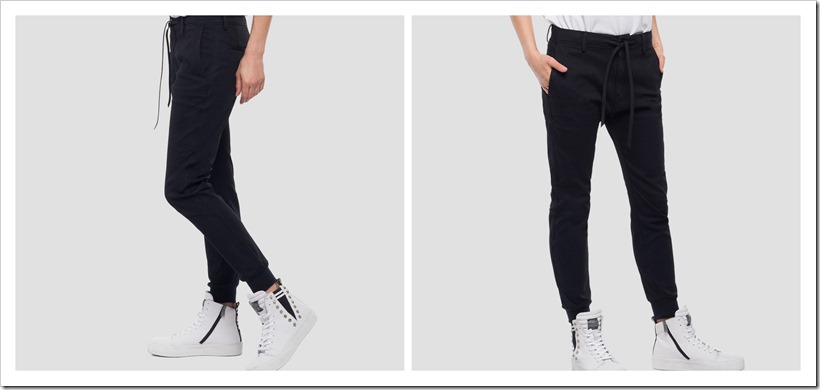 HYPERFLEX+ JAIDE REGULAR FIT JEANS
Women's chino Hyperflex+™ regular fit jeans, 12oz, with ultra blackresin wash with handmade 3D whiskers  with pleated front, slightly tapered leg and ribbed cuffs, zip fly, side pockets and back welt pockets.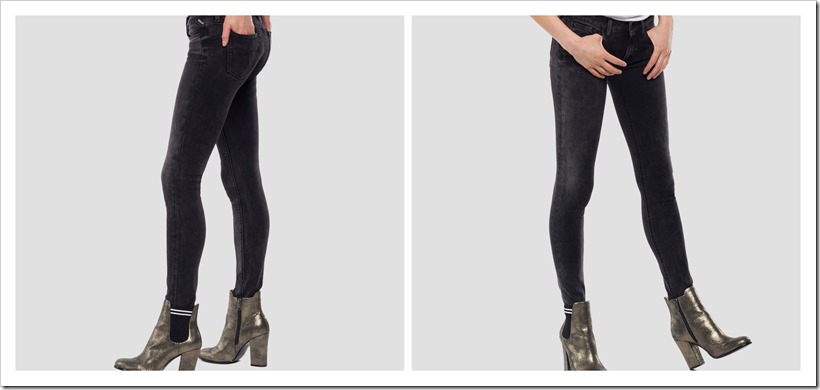 Pic Courtesy : Replay Jeans