Kapital is an artisan denim brand from Japan. Kapital takes its name from the city of Kojima, which has become known as the "Denim Capital" of Japan. Founded in 1984, the company originally focused exclusively on denim, borrowing heritage production techniques from vintage American workwear. They excel in shirts and T-shirts  handcrafted  with unique  needle works and  patchworks  and some of the items , like 'Kathmandu Shirt'  have been running in their collection for over 8 years .  Here are some coool indigo ones !
IDG Patch Kathmandu Shirt
Kapital has been making the 'Kathmandu shirt'  since 2006 with different variations. This one is the latest indigo patchwork version- very intricately stitched and distressed.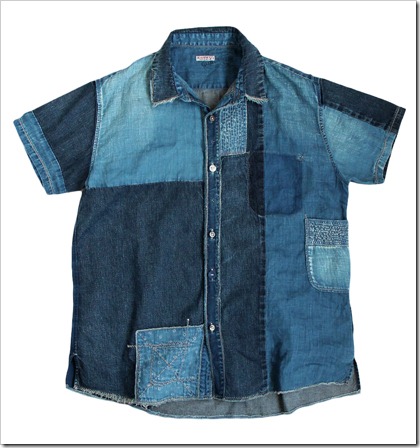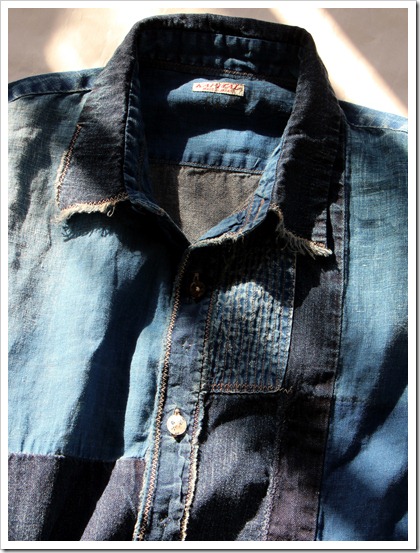 Jacquard HOBO Damaged Western Shirt
Patterned Jacquard weave fabric is used to  forcefully emerge the 3D pattern  in white on the base of indigo.Damaging and distressing is done on the edges, sleeves etc  to create this  western Hawaiian shirt .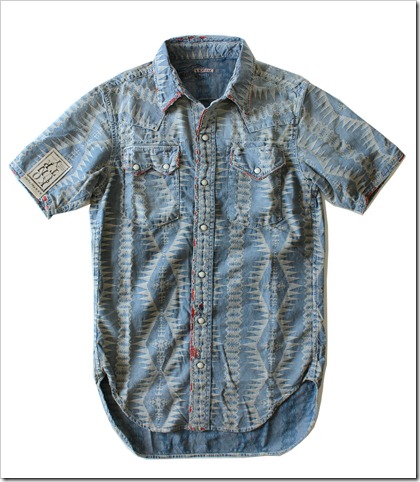 Sunday football T
Cut-and-sew of indigo, such as scrap-and-build and remake the football shirts and rugby shirt.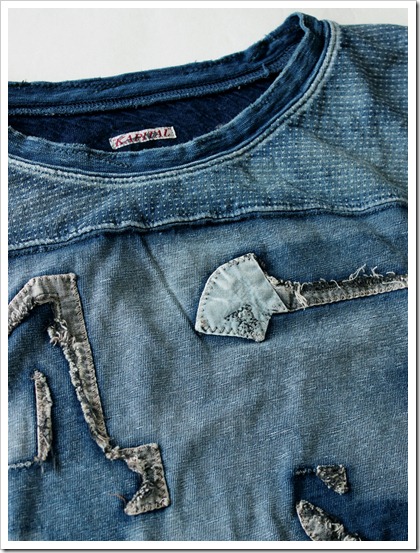 Cherokee Western Shirt
Using leopoard corduroy , delicate and vivid colors in the collar, embroidery, concho buttons and more  , the American styled western wear shirt.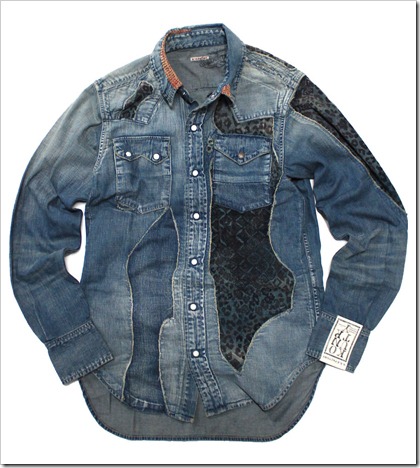 IDG Fleece Needlework BORO Retrofit Hood Crew Sweat Shirt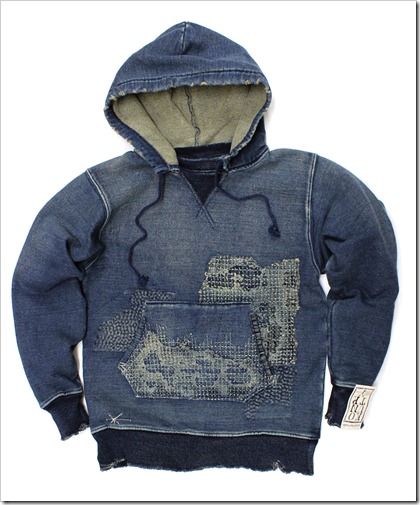 Embroidered  Flower Paisley
Chambray shirt decorated with embroidered colorful paisley.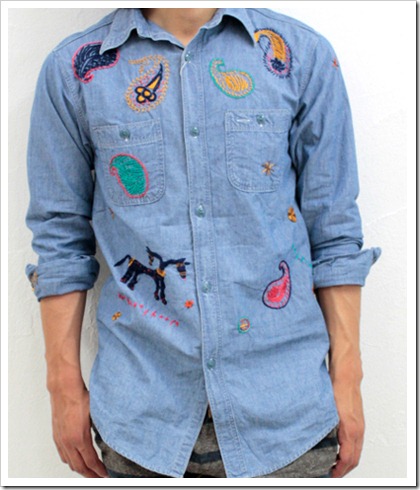 IDG India quilted coat pocket T
Needlework, which is the beginning and reinforced with cotton thread on cotton cloth for heat insulation, reinforcement, etc.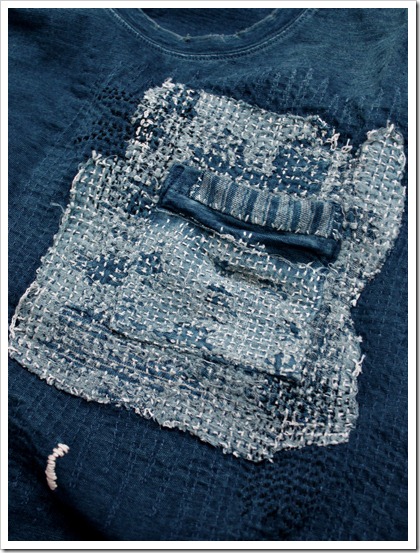 Edoshima NORA Cherokee Western Shirt
Everyday wear for stylish people and designed to be a compromise between the east and the west. .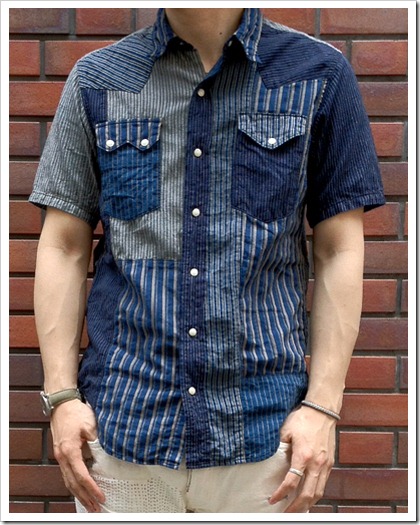 HOBO Western Shirt
The inspiration behind this shirt is the image of the Hawaiian shirt worn by a hippie wandering the continent in search of work while free ride on the train.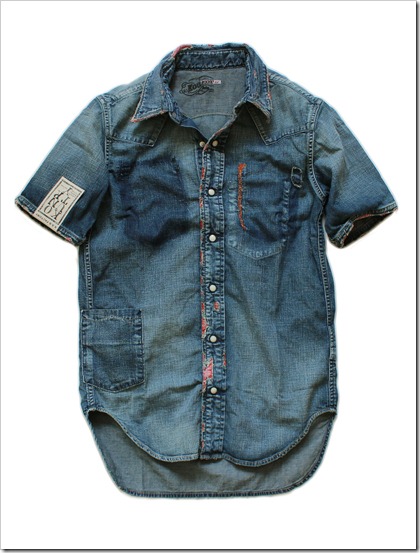 IDG India Navajo Needlework
A relaxed Indigo jersey silhouette  with  repair of needlework using crossing of cultural trends from Japanese  and Native American,.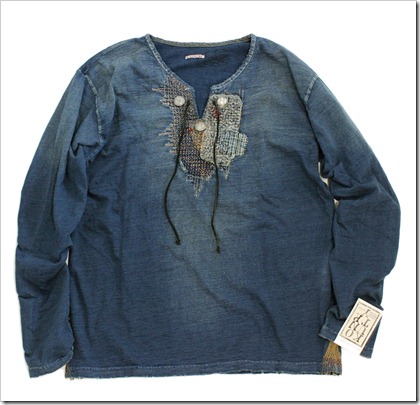 Chambray Patchwork Repair Work Shirt Color
The patchwork of light and shade in  refreshing chambray fabric. Stand Collar incorporates careful use of hemp to create that cool outdoor look.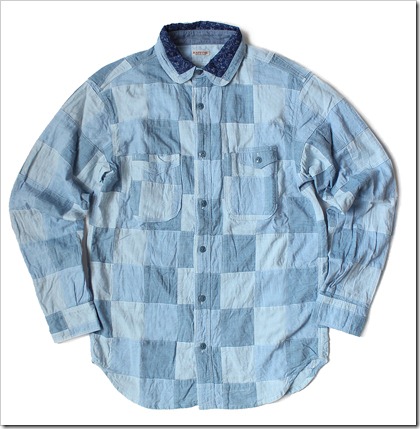 Denim Collar Western Shirt Normandy Damage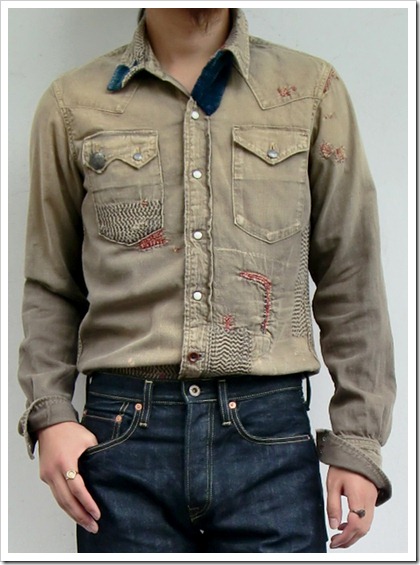 Paisley Damaged Western shirt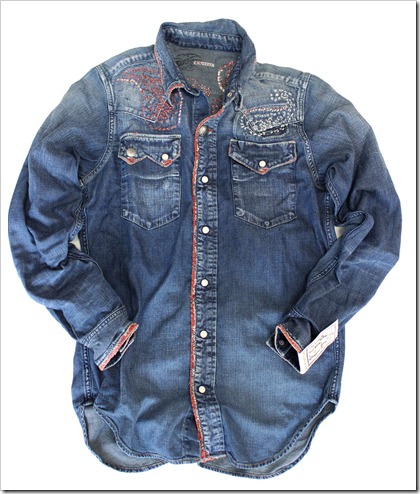 Denim shirt × Apache Jacquard Damaged Western Shirt