Its strange how a small hand painted denim brand born one year back in 2013 ,with a totally non-conventional production concept , can be featured on Vogue and be a favorite of large number of models, musicians and fashion editors. Born in 2013 and 100% hand-crafted in Venice, California, Rialto Jeans (RJP for Rialto Jeans Project)  denim line has received apt media coverage.  Featured in Vogue's, Need It Now: Jane Herman Bishop from Vogue says "Maybe it's because 20 years have passed already since Kate Moss wore a pair of Calvin Klein paper-bag boyfriends splashed with bold, acrylic colors in Vogue that the heavily painted jean feels ripe for a revival? Or, perhaps it's that painted jeans are just the most natural next thing, after printed ones."
Each pair of RJP jeans are unique. Vintage and contemporary styles are sourced from flea markets and hand painted by Erin Feniger– Founder & Designer of the project in her garage at home in Venice.CA. Feniger sources vintage denim from reputable brands such as Levi's and hand paints them in her Venice, California studio. The result is an entire line of artfully paint spattered jeans. Erin found herself picking up a paintbrush as a form of therapy when diagnosed with a rare autoimmune disease that makes her extremely sensitive to heat.  Their motto Denim doing good is substantiated as for every pair sold (jeans are $200 ; jean shorts are $100) $40   goes toward art therapy programs at the Children's Hospital Los Angeles. So its the deadly tri combination of Art , Recycling and Philanthropy that forms the base of the RJP.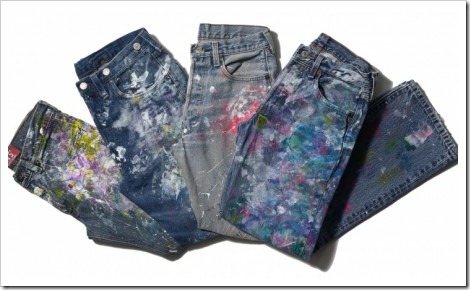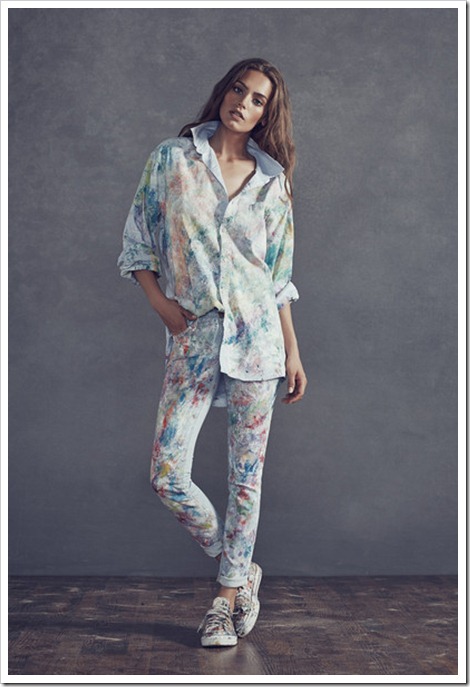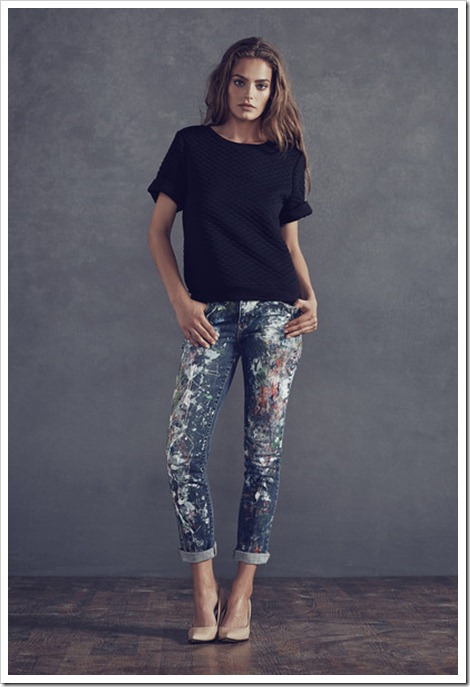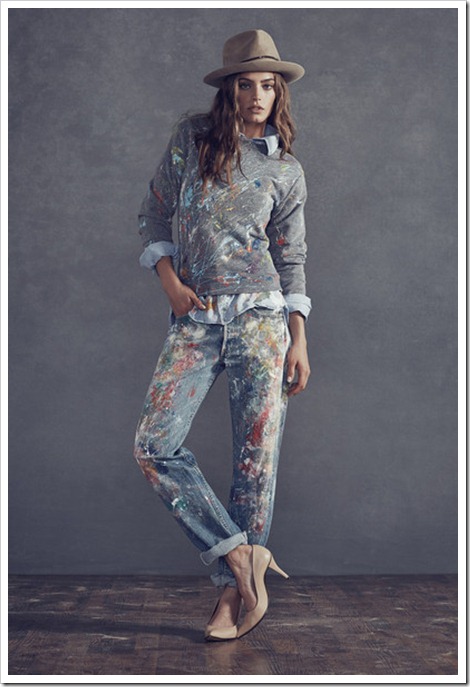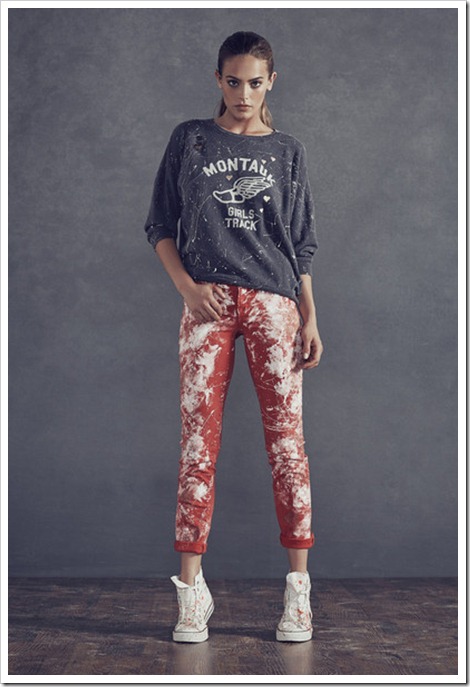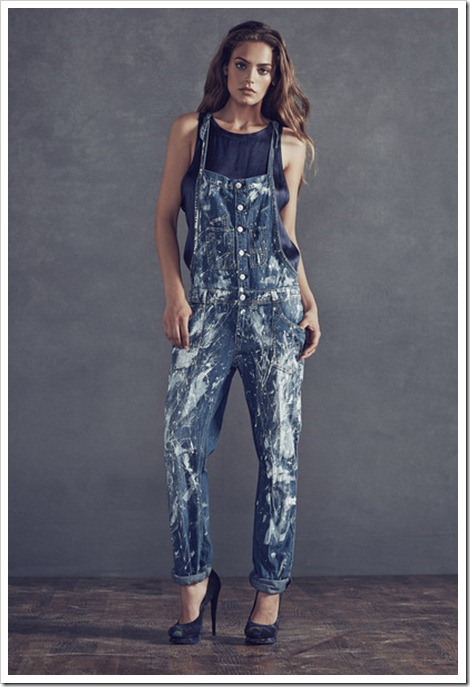 With jeans available in several cuts, colors and styles -from classic blues to whimsical pinks, from popular flares and skinnies to comfortable boot cuts and boyfriends, and from a vintage distressed aesthetic to a crisp clean-cut style, there seem to be a lot of options for  RJP customers. Its USP of having a unique jeans made from purchased vintage items should appeal to the customers. However, its USP  can also be its weakness as it might be difficult for RJP to expand itself given the limitations of its base garment sourcing as the production of same is not directly under its control- but maybe another reason for its customers to be happy as their jeans will not be seen on many legs !.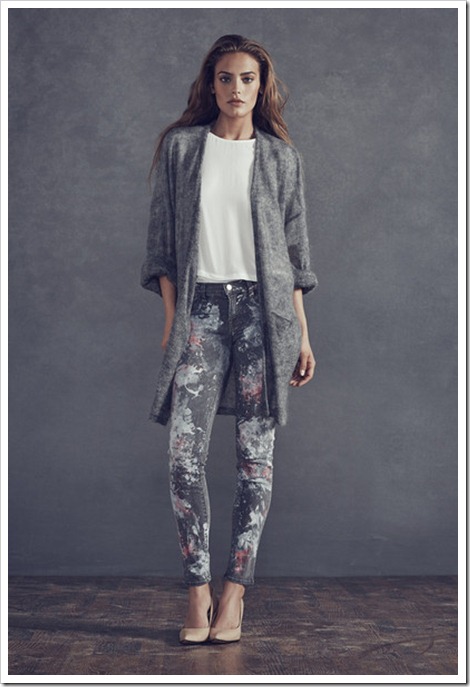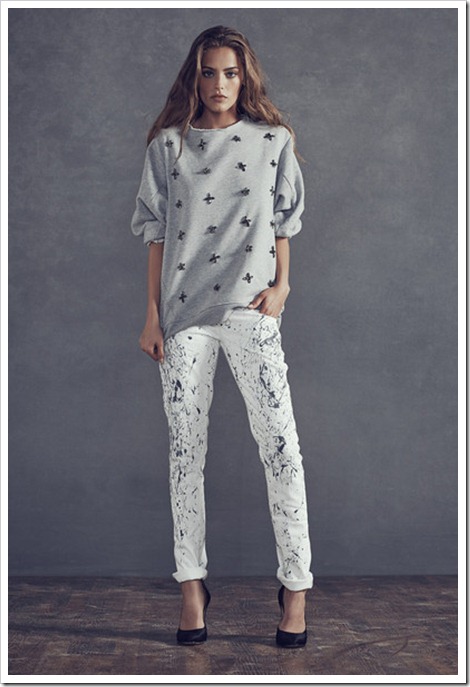 RJP offer six hand-painted styles in every cut and shade of denim, ranging from distressed to clean-cut, and available in a rainbow of colors and assortment of styles.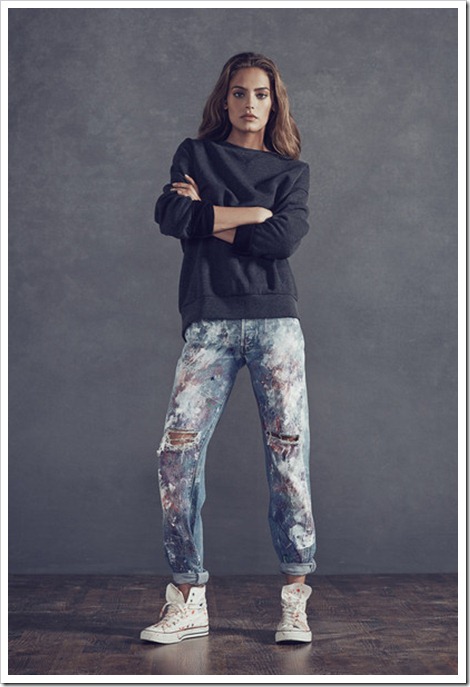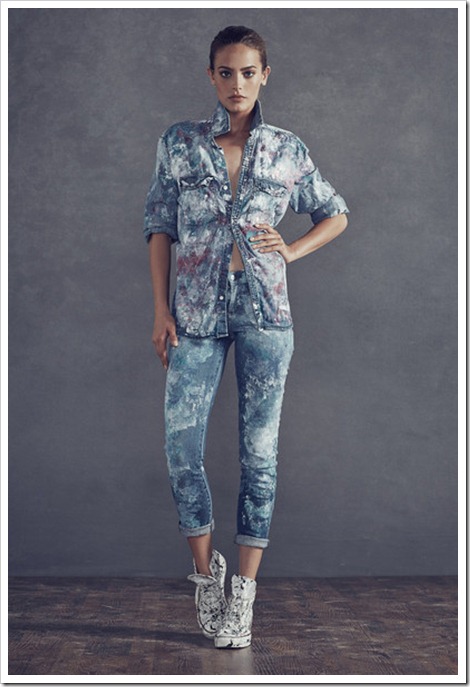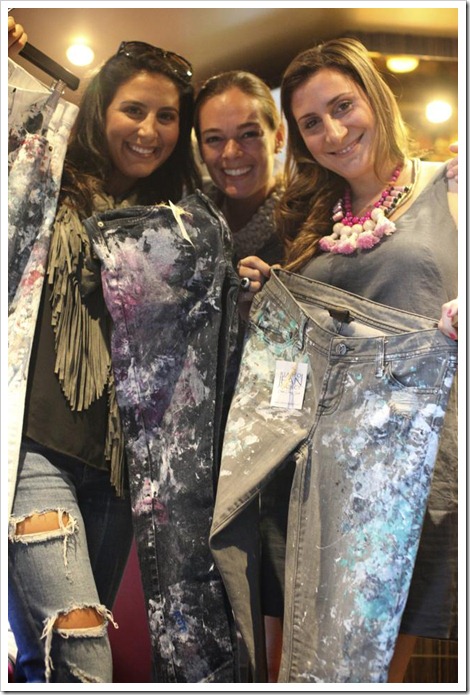 And of course, jeans are not the only thing that RJP hand paints !