LNJ Denim, India is presenting at Premiere Vision for the first time . LNJ Denim is a part of the Bhilwara group established in 1961 and is one of the largest textile manufacturers in the country, primarily producing over 36 million mtrs of fabrics and with a large capacity of over 5 million spindles , it manufactures synthetic, blended, mélange, cotton, technical, functional , speciality and value added yarns suitable for suitings, shirtings, hosiery, carpet, denim, technical textiles and industrial applications.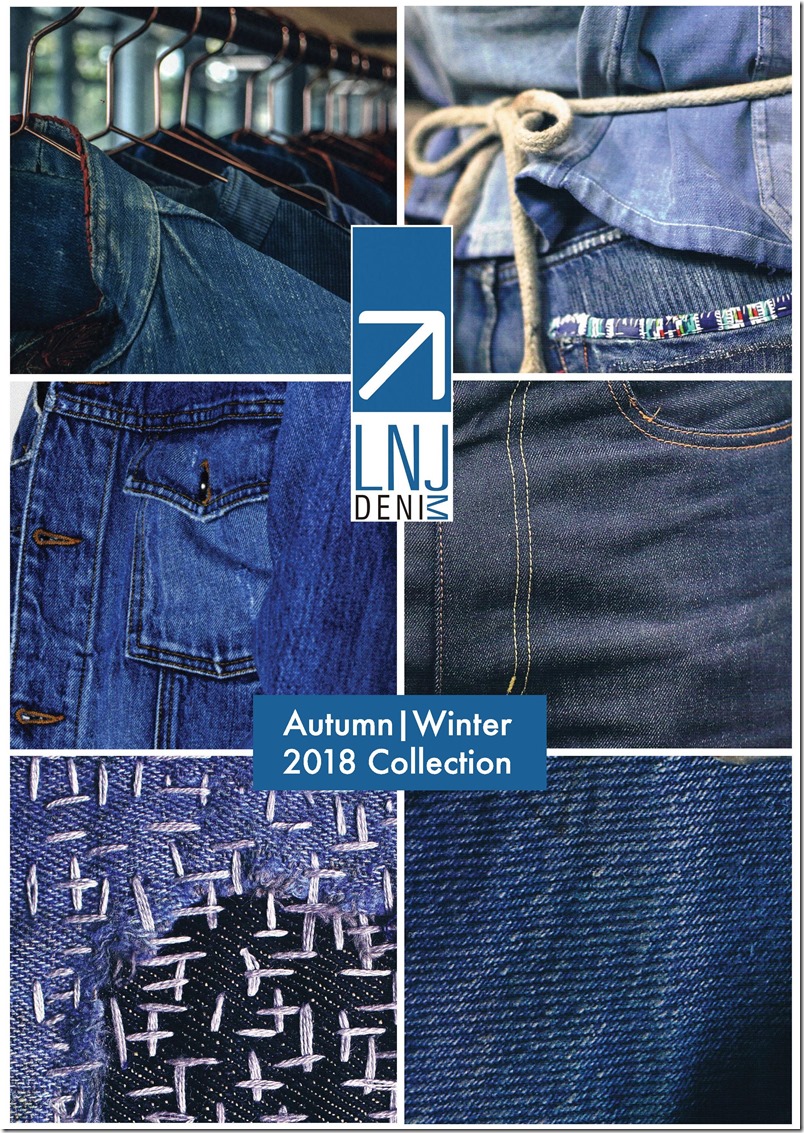 LNJ denim will be showcasing its range of denim fabrics for SS18 which includes :
Fabrics with extreme character, differentiated weaves and shades, excellent hand feel with open constructed denim fabrics.
Forever Raw and Selvedge Denim fabrics
Post Consumer Waste Recycled Cotton/Polyester based denim fabrics
Super Stretch fabrics for body fit shaping.
Super Soft denims achieved using modal, tencel, spun polyesters and viscose blends etc
Specialised stretch denim fabrics with blends of Sea-Cell, Ecomade Thermolite and Miyabi
Quilted denim fabrics
Unique Tufted indigo denims
The company gives some teasers on their indivdual groups of products that they will be showcasing
I.Vintage Today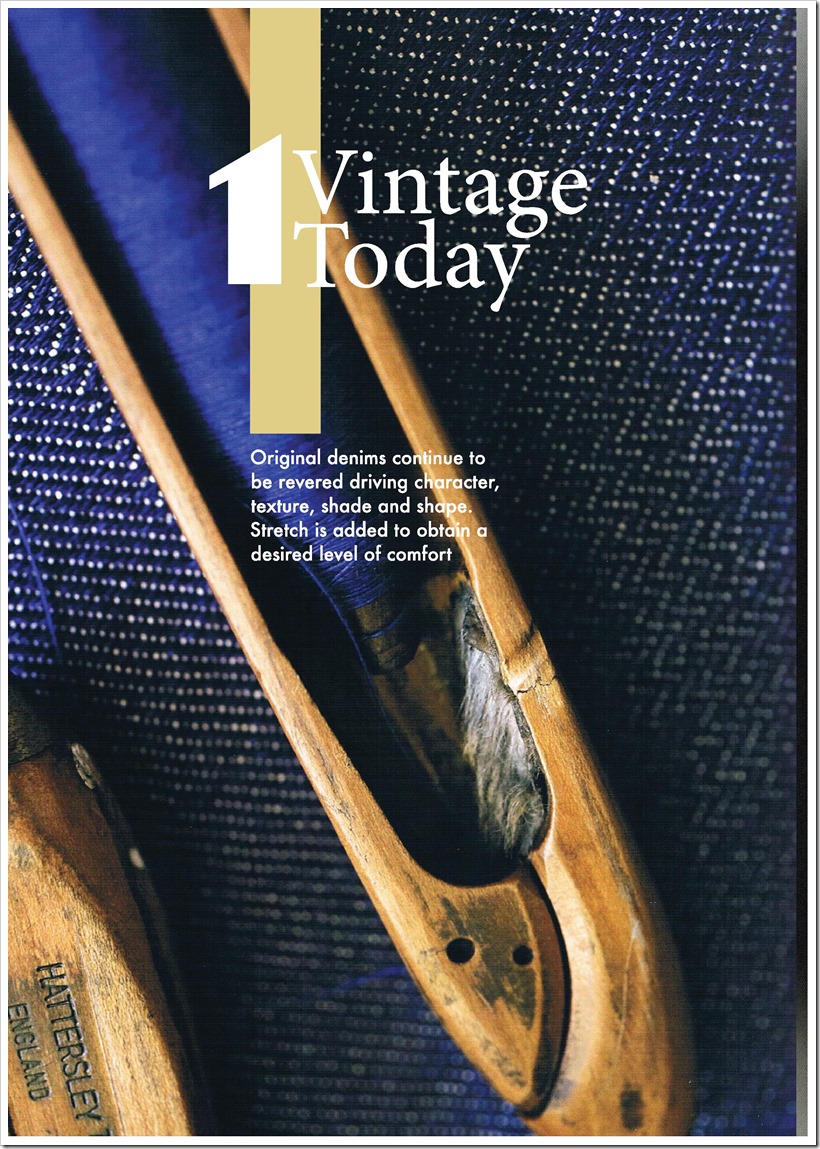 A. Originals
Heavy weight indigos demonstrating all the characteristics of the original blue denims from the late 19th century. Coarse and uneven yarns, uneven shrunk finishes in super dark shades. Selvedge denims with prominent twills nod to 100 year old products.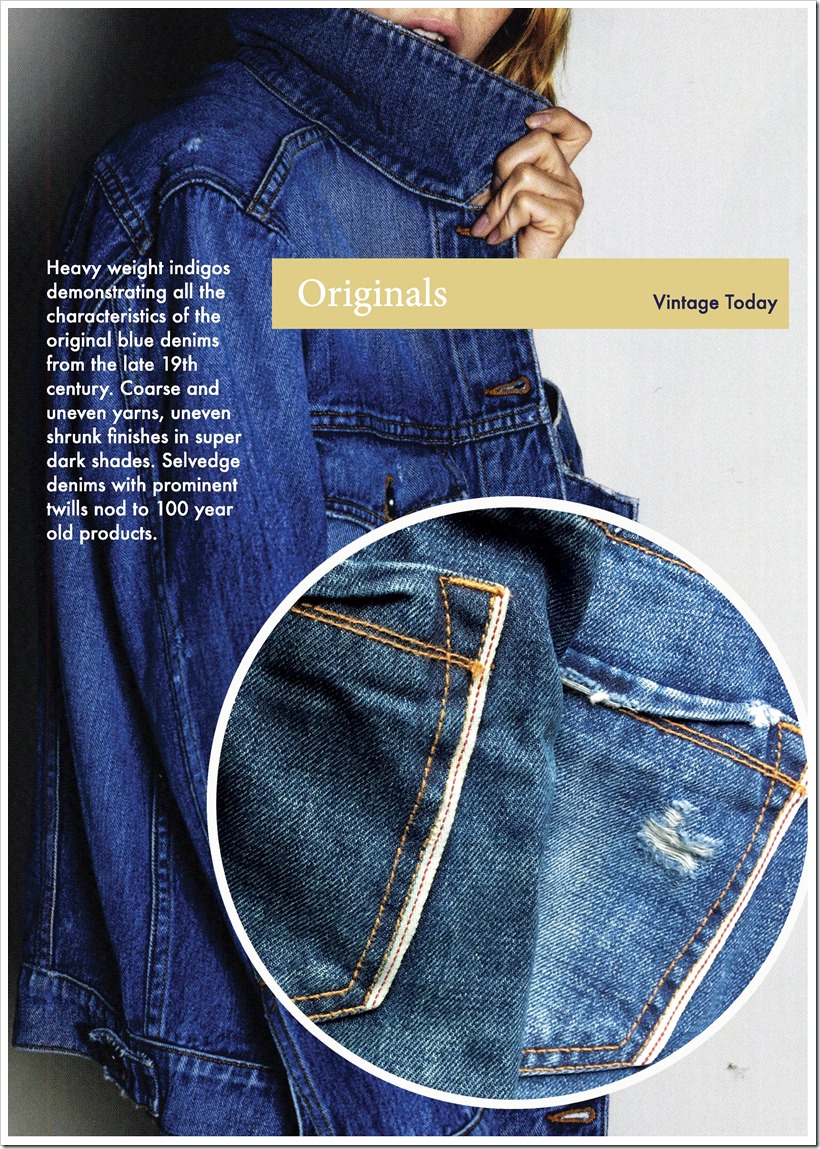 B. Extremes
Big twills and giant constructions have the appearance of old hand made denims. Coarse yarns plus big structures render these denims softy pliable with a surprising level of comfort.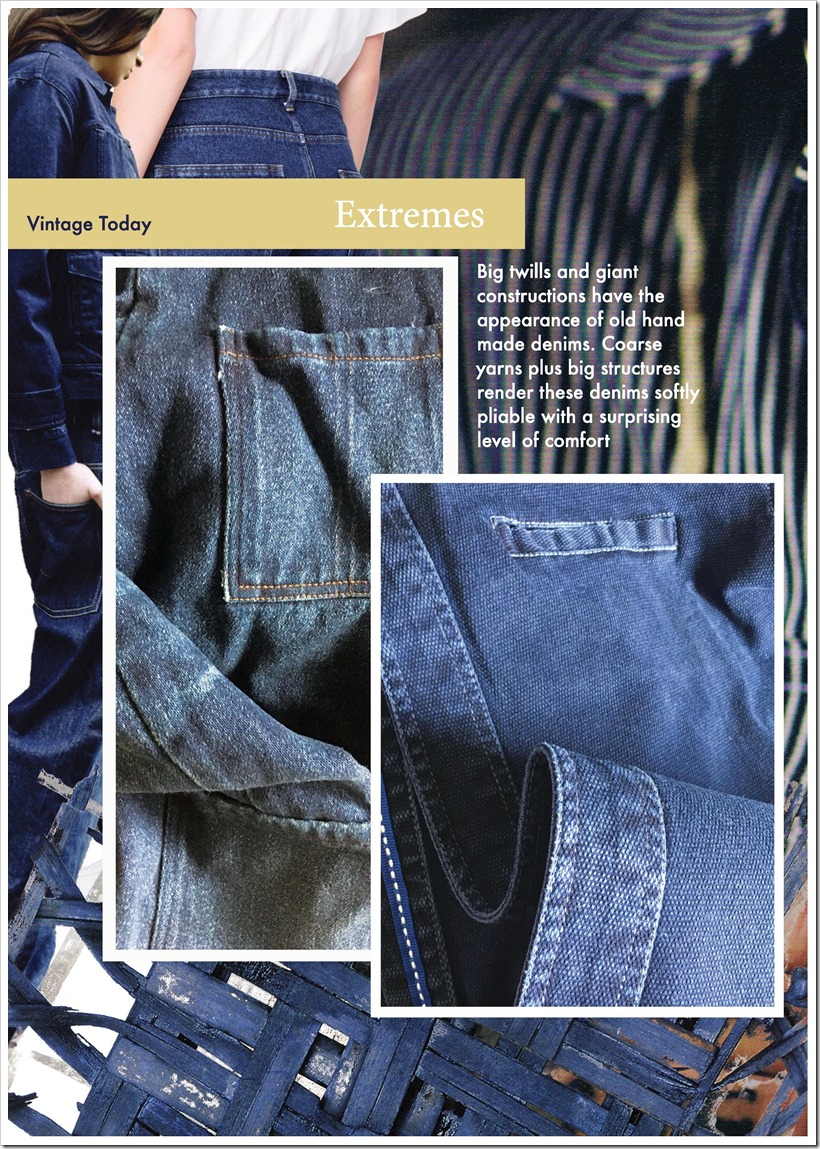 C. Artisan
Denims and styles with empathy to the worker image. Dark indigos in vintage 2×1 and 3×1 denim with selvedge look as if they are the original worker pieces.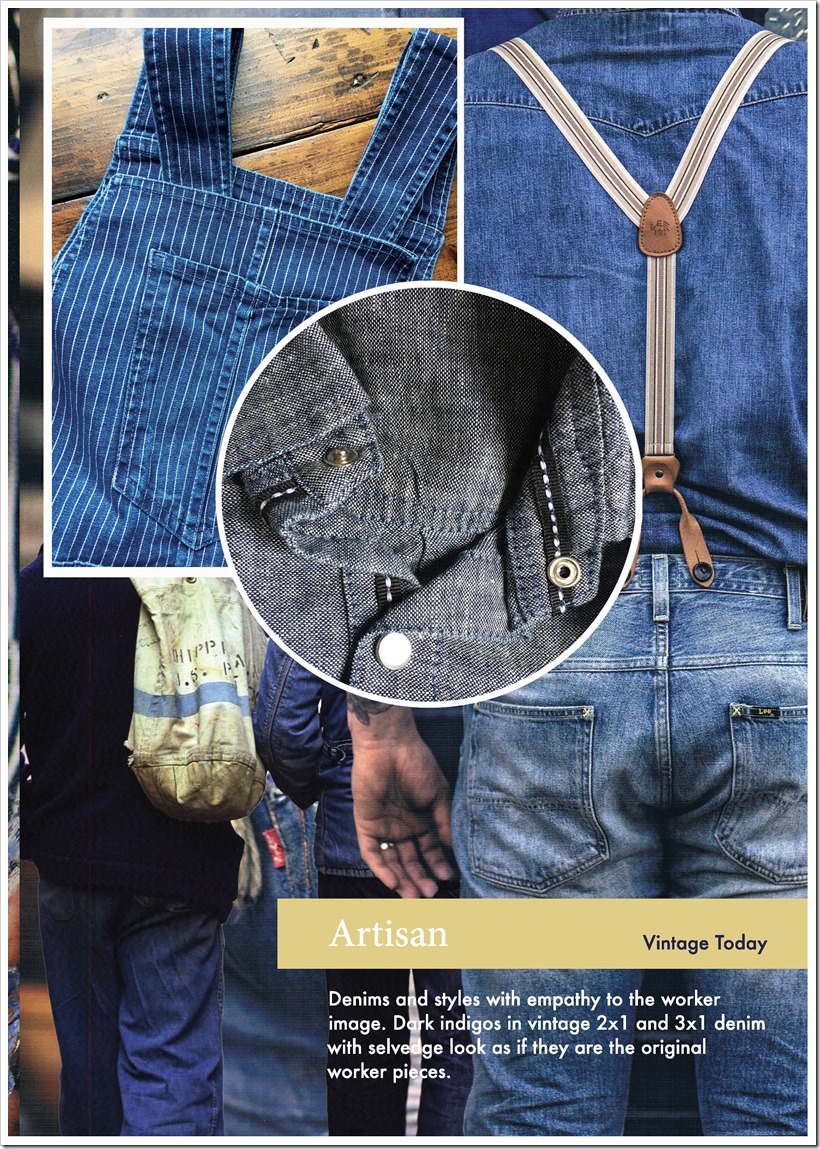 II.Boyfriend Girlfriend
Baggy Shapes for the girls and skinny shapes for the guys need vintage character discrete or aggressive in supple rigids, comfort and high stretch to achieve such diversity of need.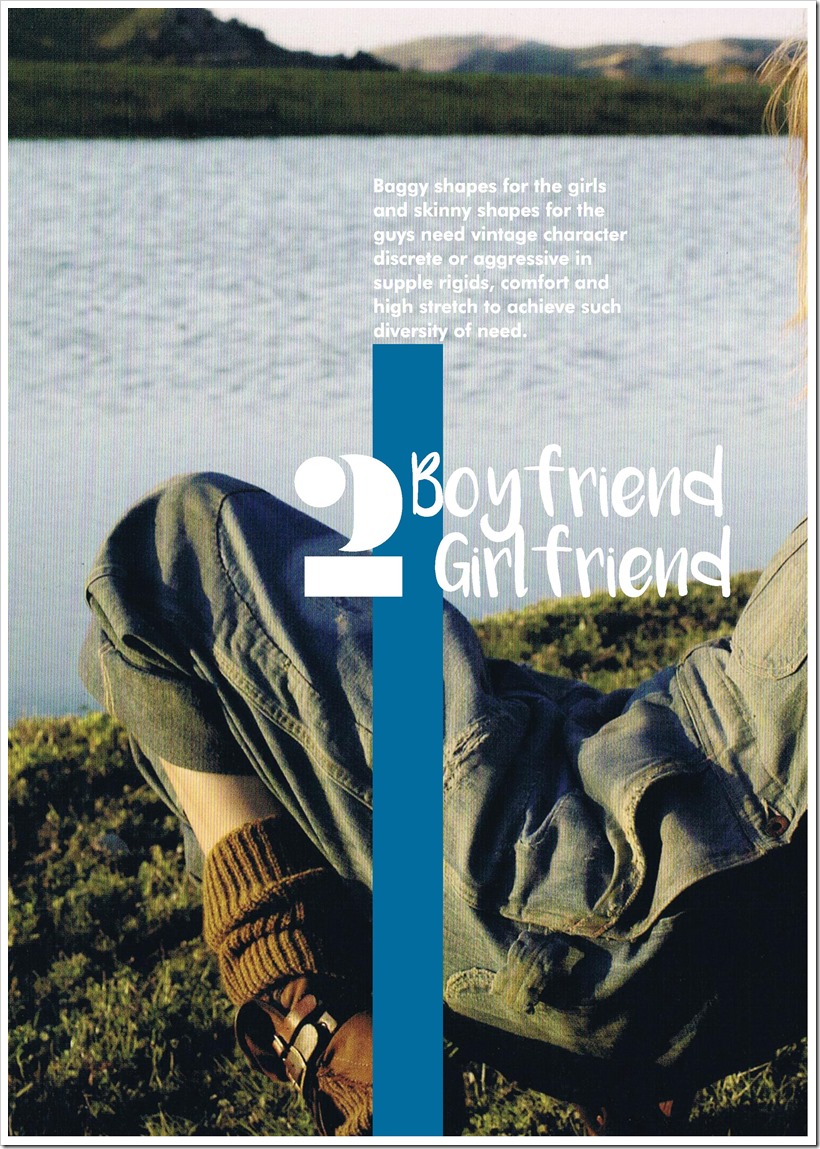 A. Comfort
The daily jean is a comfort item for a women in low level stretch, baggy boyfriend styles and vintage character denims.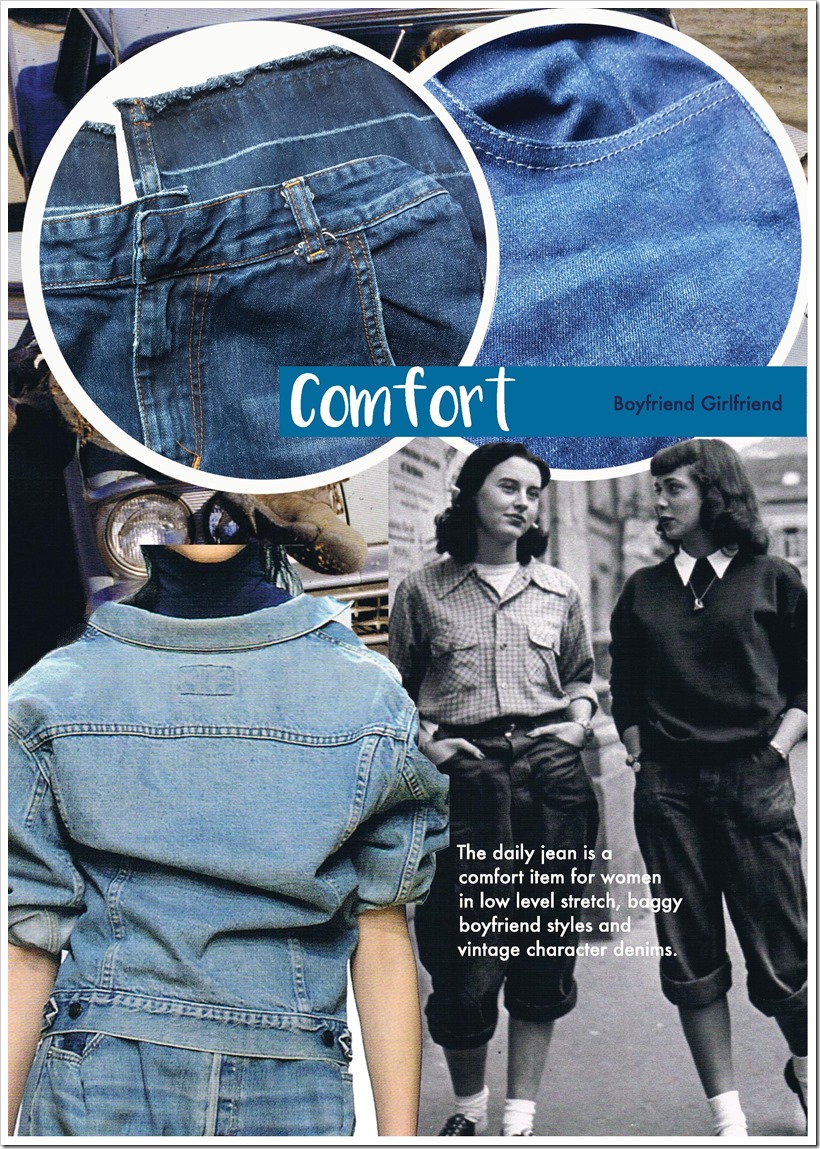 B. Supple
Both boys and girls require soft suppleness and all consuming comfort for a tighter fitting silhouette. vintage characters continues to be an import look with selvedge and high turned cuffs.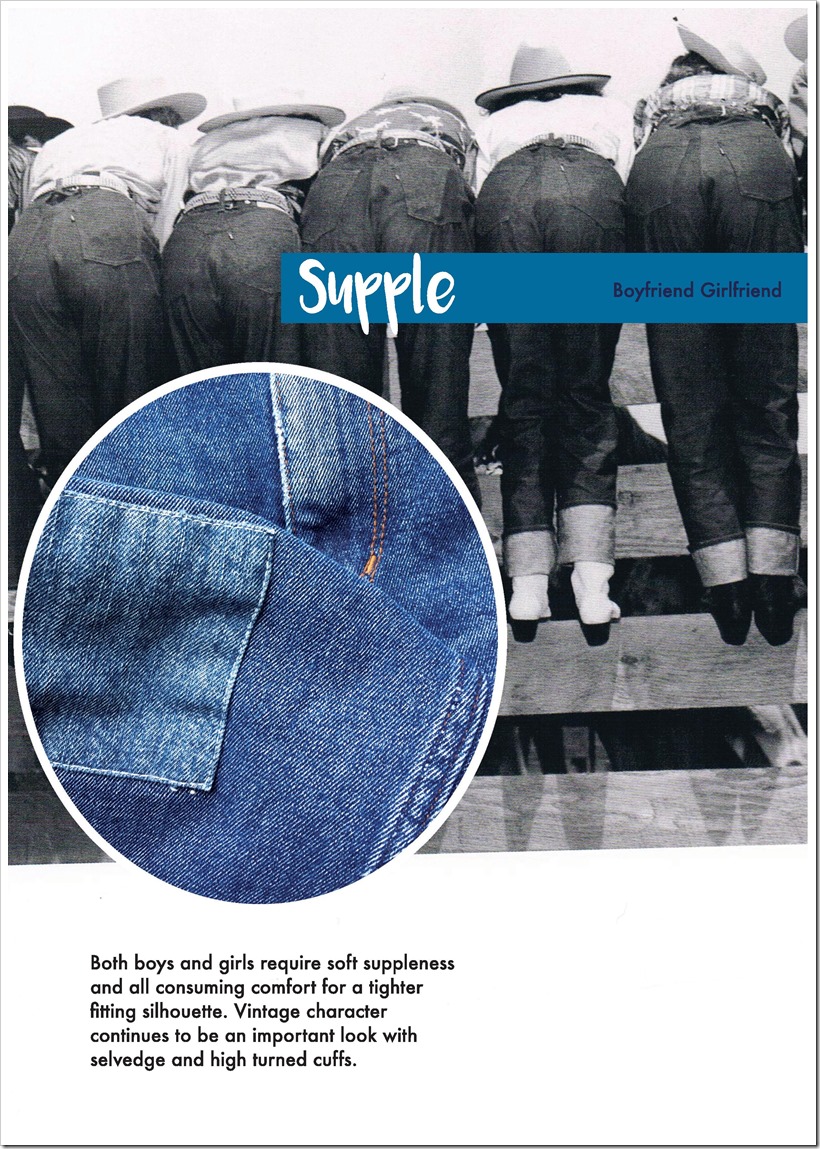 C. Stretch More
For guys denim we have surprisingly high levels of stretch. For supreme comfort in action and streetwise skinny silhouettes.Vintage looks are for a real jean plus high stretch benefits.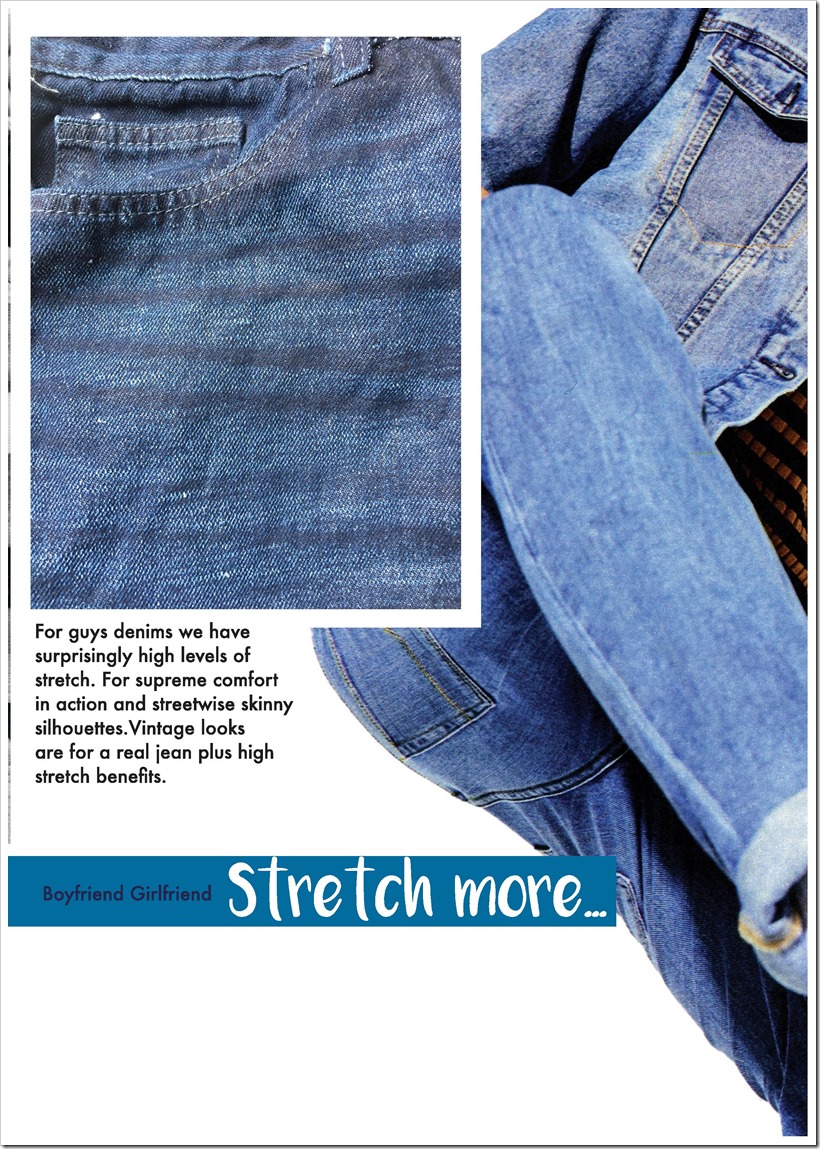 III.Future Denim
Make denim and jeans in a sustainable way. Do less harm to the environment. Be responsible to people who help along the sourcing route.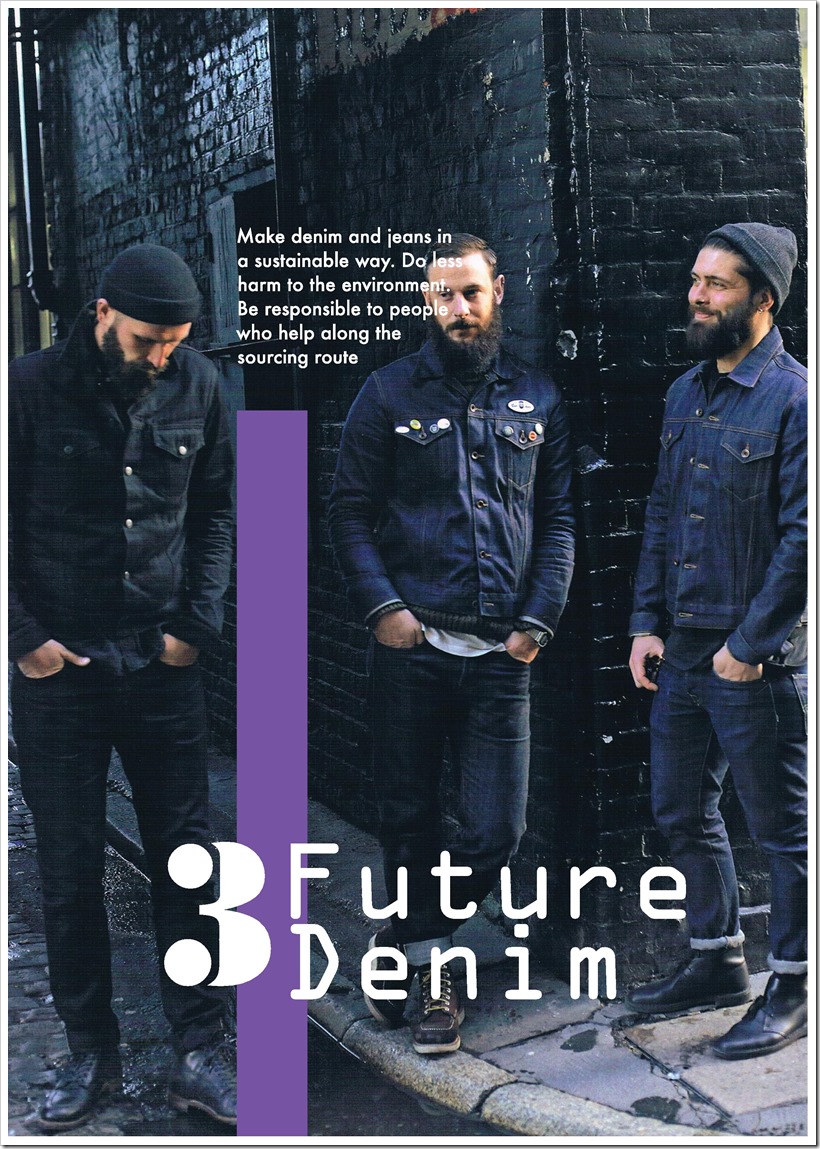 A. Raw
Clean twill denims made with a no shrink, no fake technology enabling you to market the jeans with NO LAUNDRY REQUIREMENTS there by saving gallons of water in the process. The customer can buy a jean with zero shrinkage that is soft and comfort in its unwashed stage.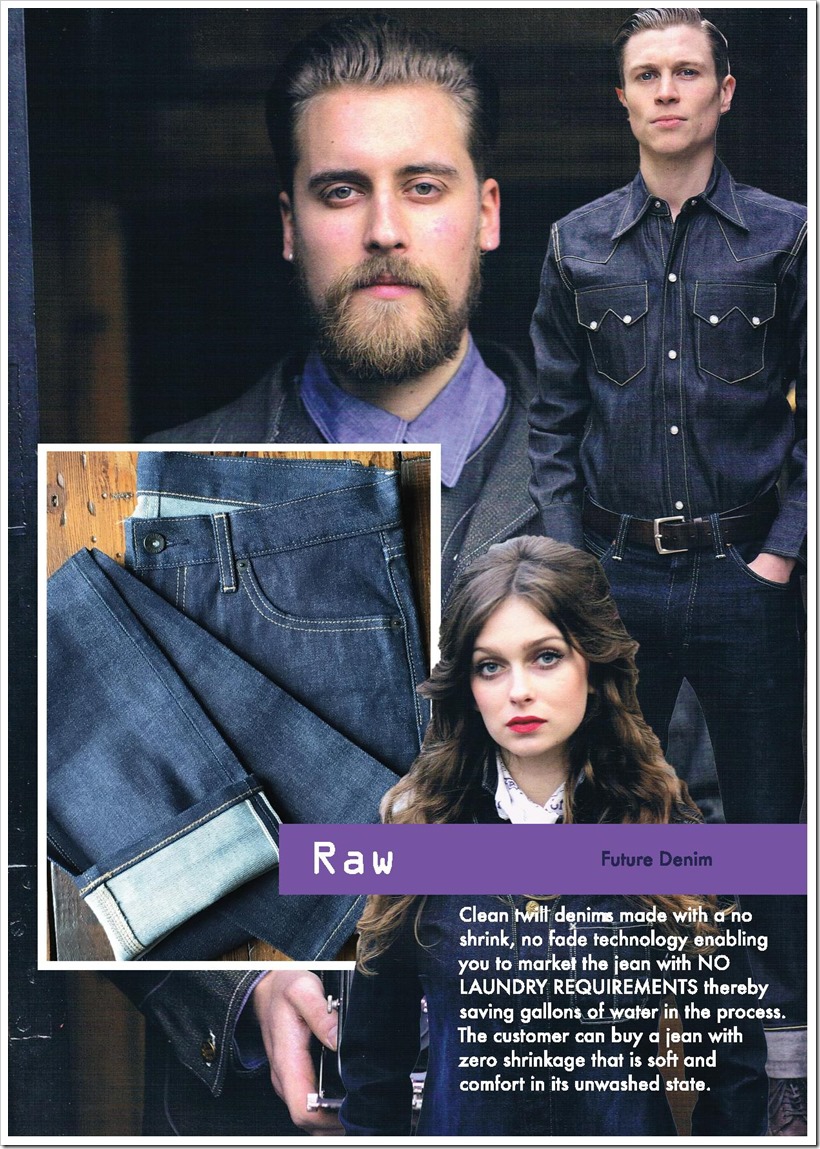 B. Recycle | Reuse
Throughout all the processes LNJ recycle yarns, reuse water, recovers dyes where possible without loss of product strength or compromising the visual requirement of the product.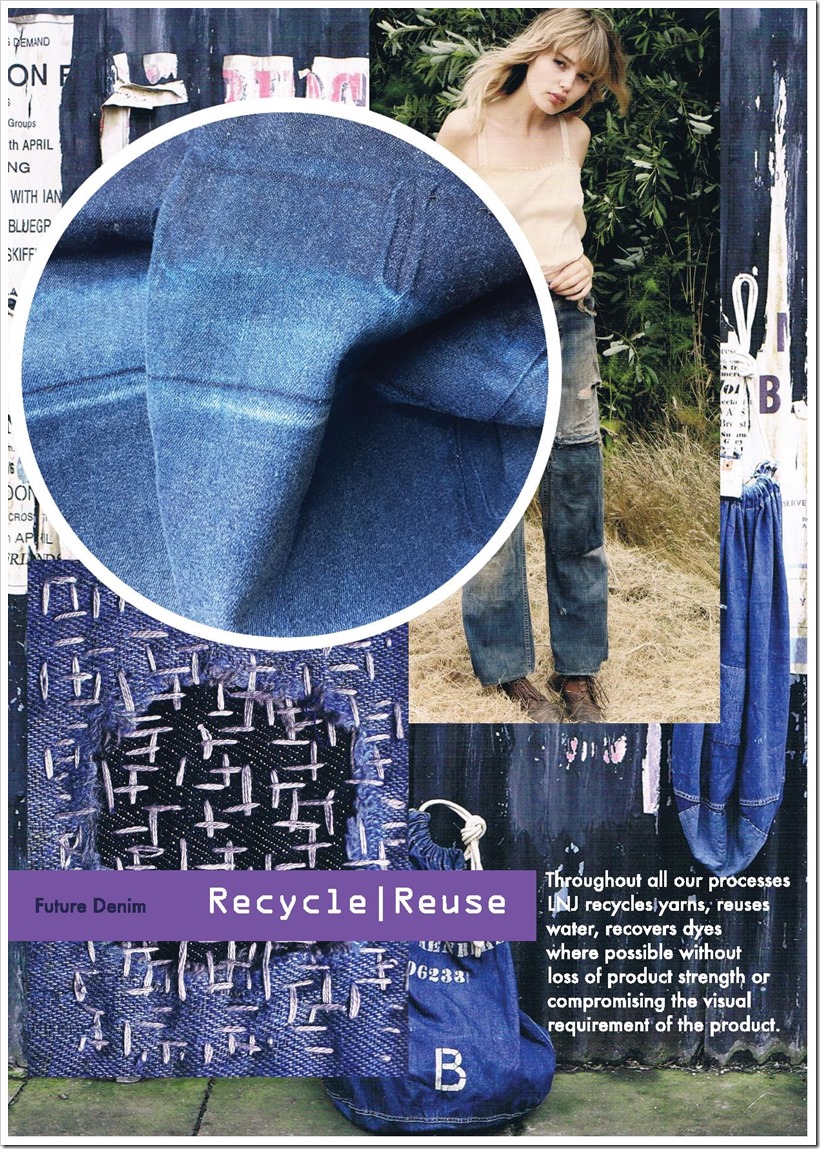 C. Forever Black
Black black denims where the weft is sulphur black and the over dye process likewise are less harmful to the environment than indigo. Our black blacks stay black keeping their clear shade for longer.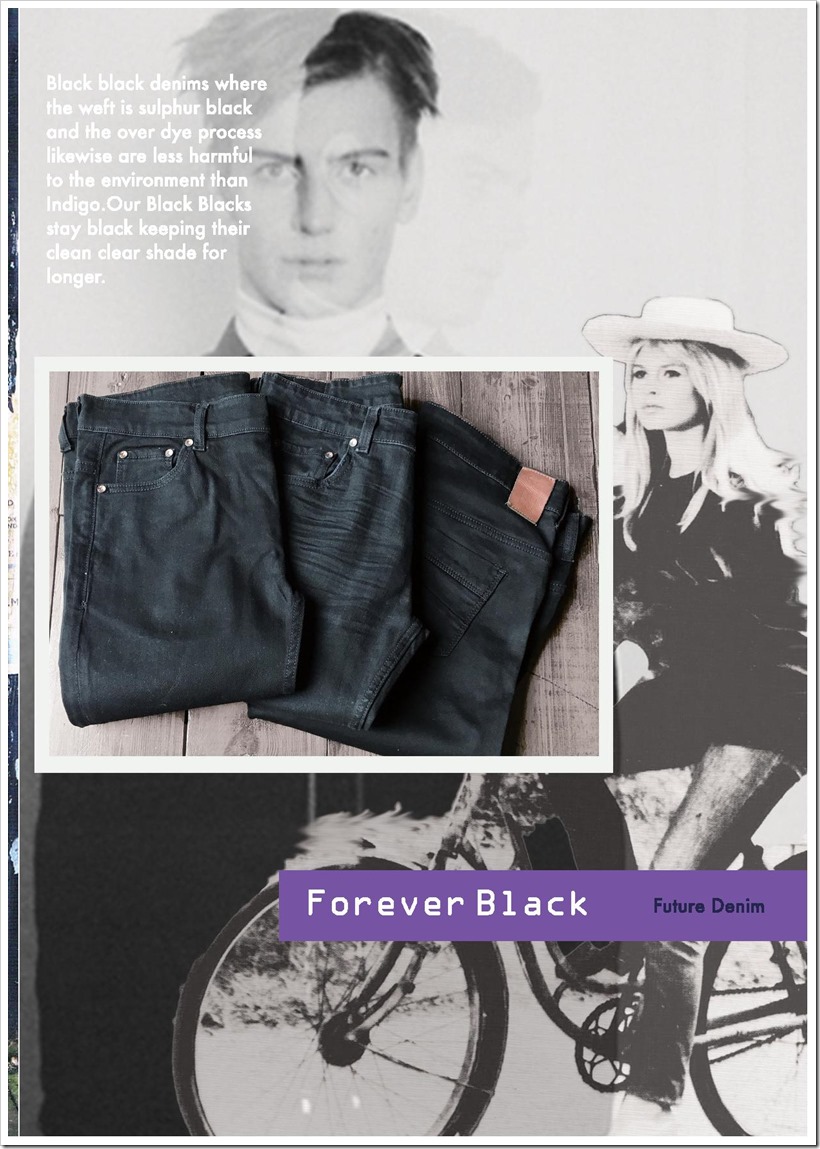 IV.Super Denim
Fashion jeaners demand even more from their denims. Super softness. 360 degree Stretch for new active jeans. Super high stretch for contour shapes.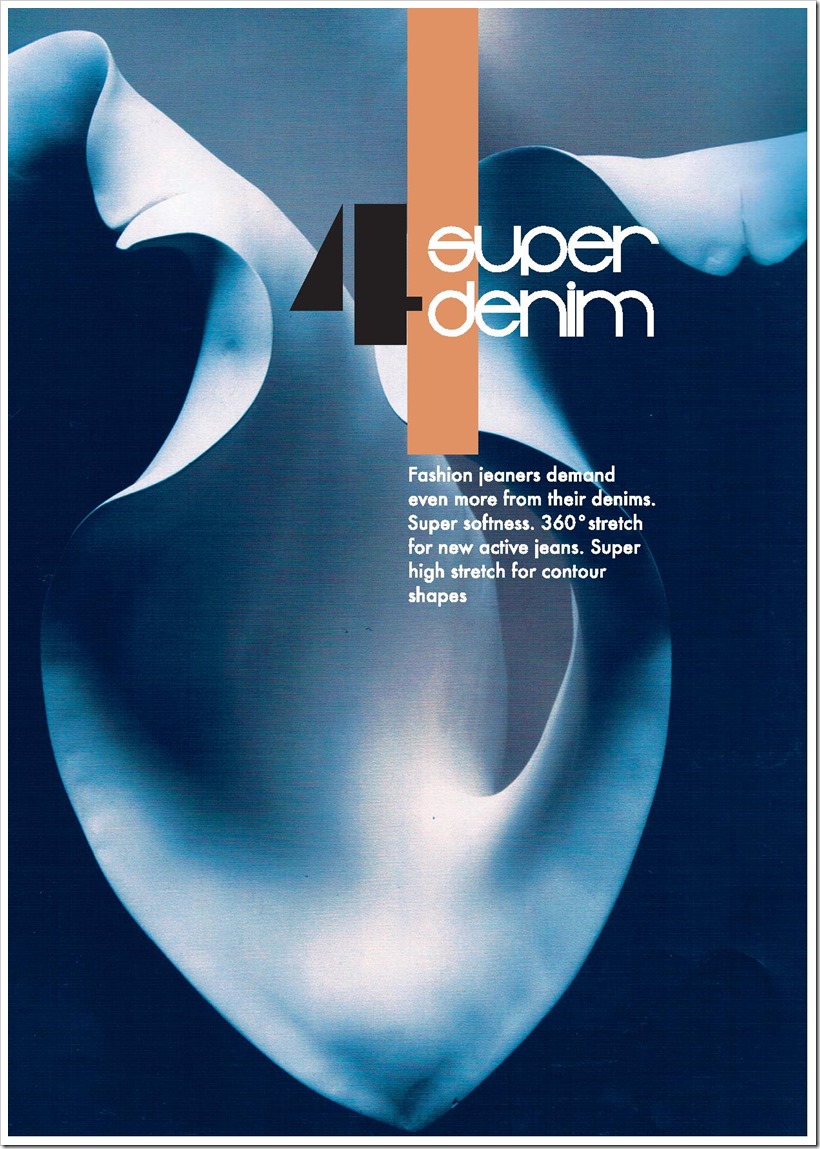 A. Super Soft
Soft to launch on the outside and super comfort on the inside. Super level of softness we achieve with modal, tencel, spun polyesters and viscose blends always with the right % of lycra to achieve the highest shaping stretches.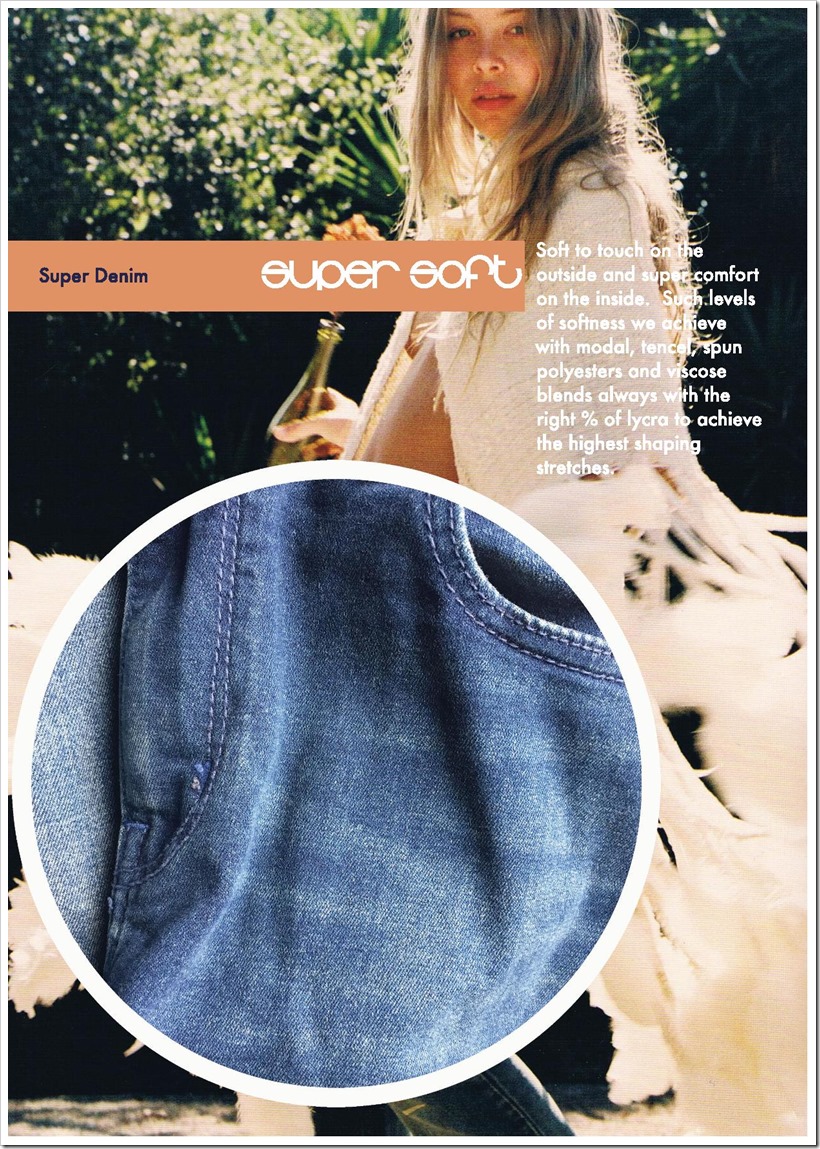 B. Super Sport
Denims are no longer just streetwear. They are required to be active partners as well commuting and running, biking, skating, boarding – all require a 360 degree comfort stretch performance.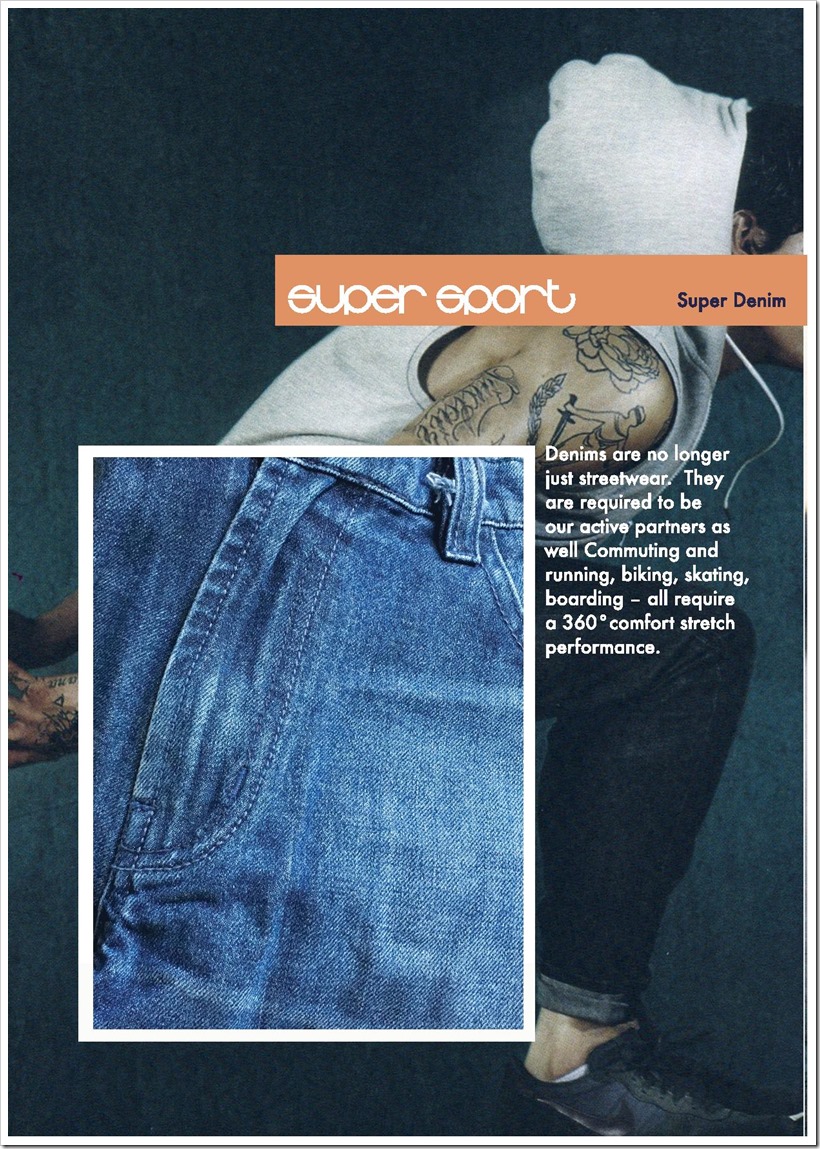 C. Super Shape
Contour jeans require tougher and higher levels of stretch to perform their super shaping requirements. A move from clean faced denims to delicate vintage indigos to achieve the look of a vintage jean with added shaping advantage.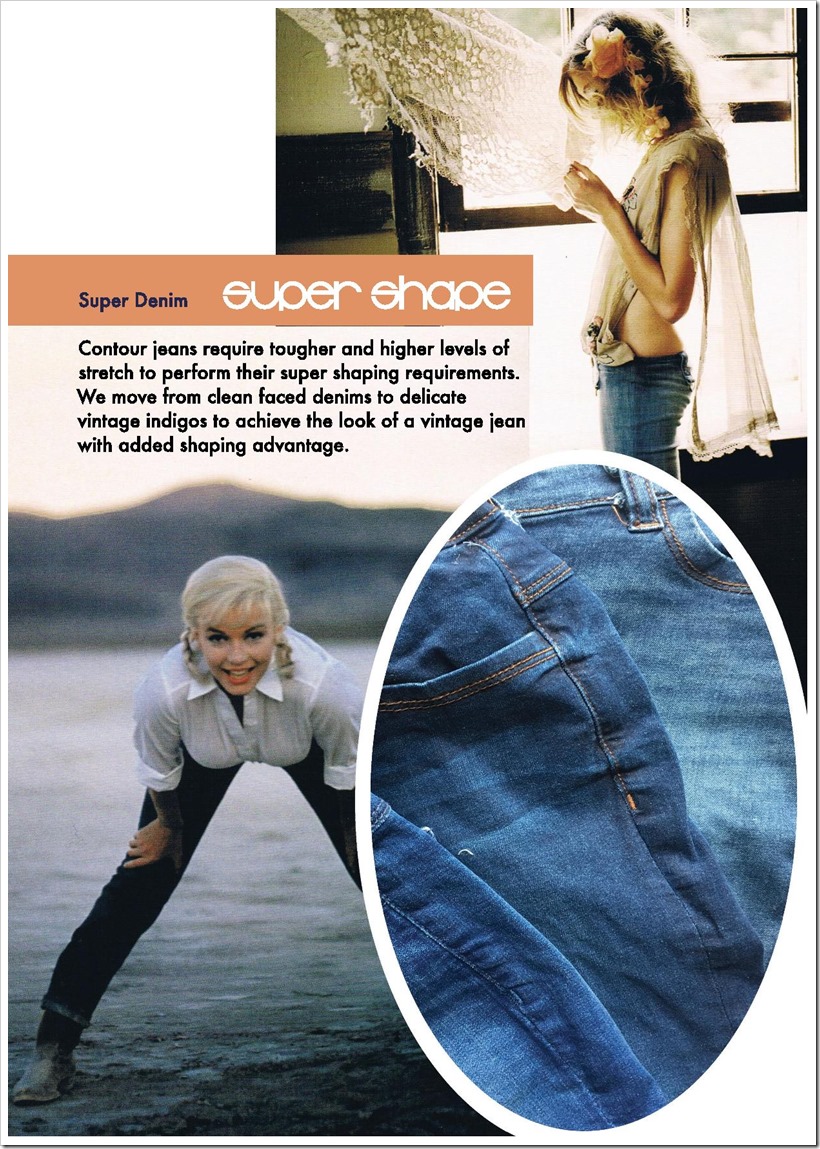 V.Urban Blues
Denims with a difference that are not just for jeans but for fashion in romantic indigo. The shades are of the deepest hue, the patterns and finishes achieve fashion requirements.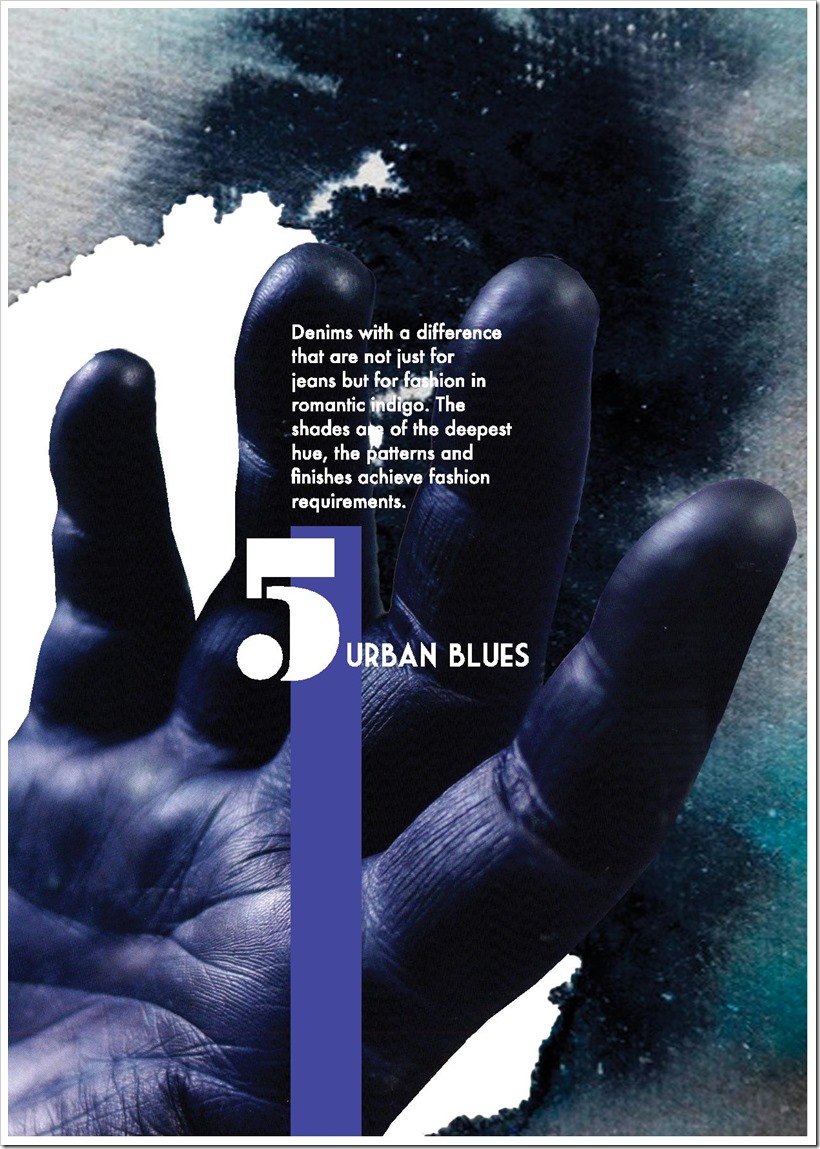 A. Warm
Soft, Cuddly, brushed and warm on the inside keeping the indigo clean and fresh on the outside. Brushing breaks down the denim surface making it softer and easier to accept laundry techniques.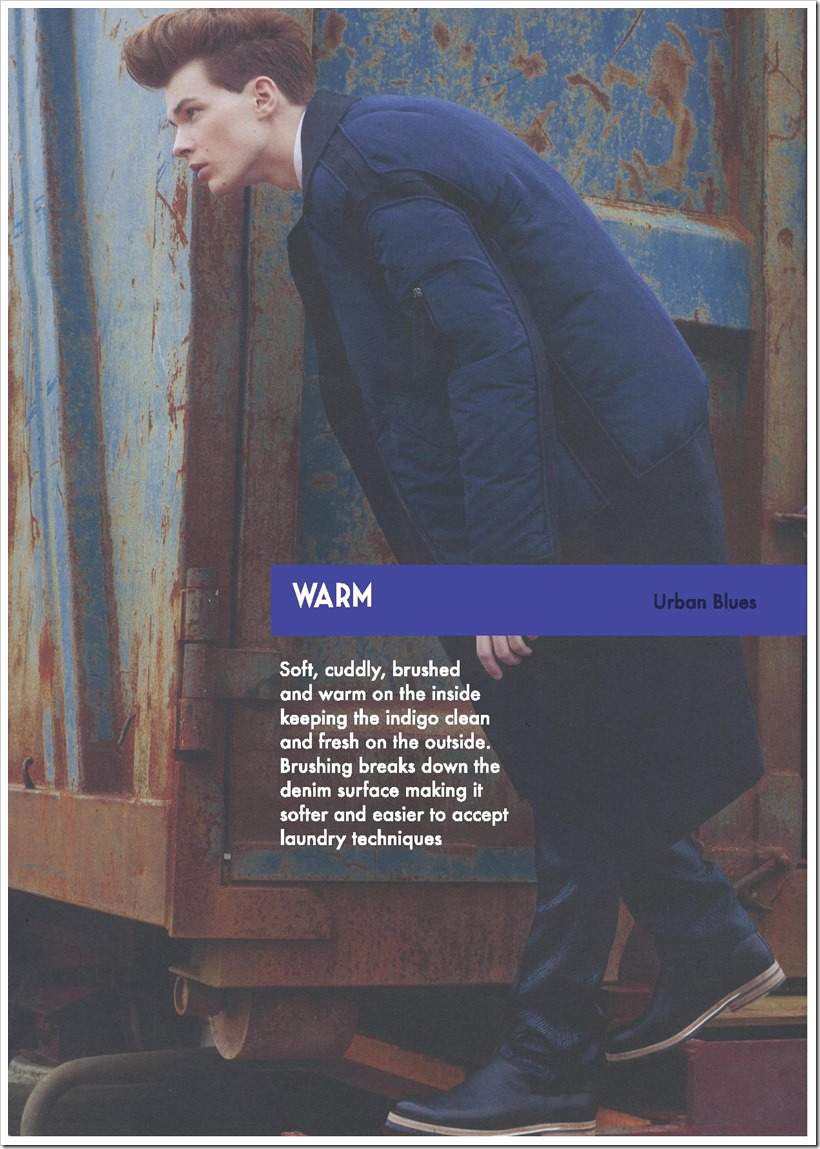 B. Tailoring
Light and mid-weight clean faced diverse denims with just a little stretch enable us to adapt denim to tailored shapes and urban styles.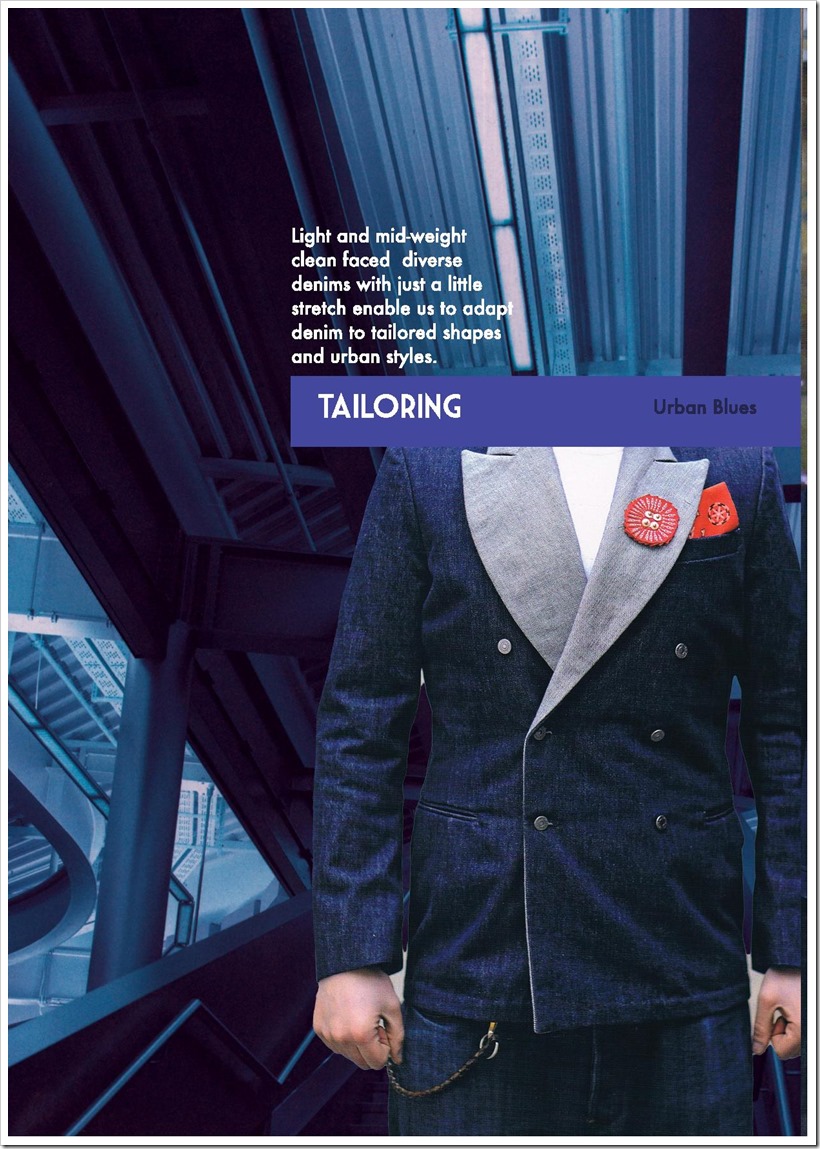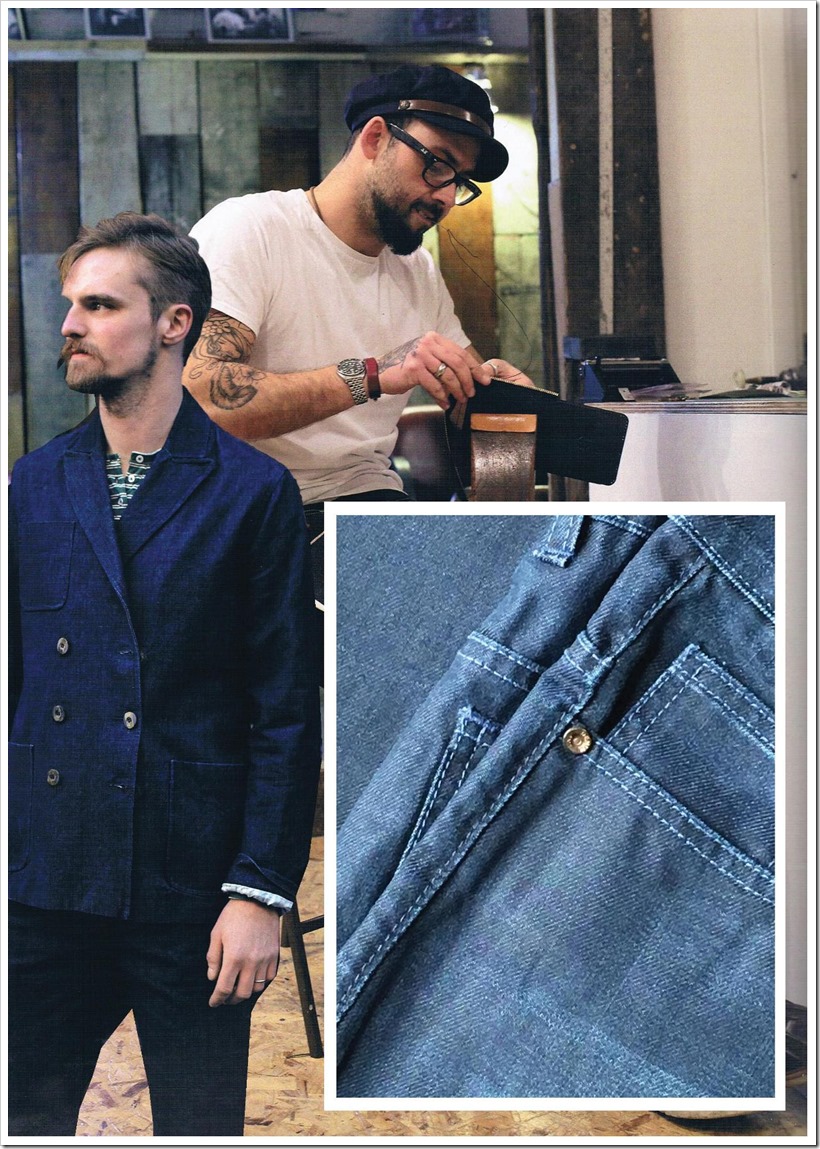 To fix an appointment at DPV , please click on the link below to send email to prabir.bandyopadhyay@lnjbhilwara.com or click below