As denim gets more hauteur , a number of niche designer labels start using denim into their collections with increased frequency. This leads denim  to the Hi-Fashion highway . We bring some looks from some of the designers, who are not so denimish , to see how they are using denim and hence the possibilities of denim trends being influenced by them.
Cédric Charlier
Cédric Charlier won the Moêt Hennessy Fashion Award in 1998 and subsequently worked at the House of Céline in Paris for two years under the creative direction of Michael Kors. He then joined Jean Paul Knott's studio for two other years. His usage of denim has been simple but effective. With unisex loose pajama styled denim lowers, dark collared light jackets, the designer used denim to merge into his collection of kilt skirts, fisherman knits, double breasted coats etc. Slip dresses seem to be back in style.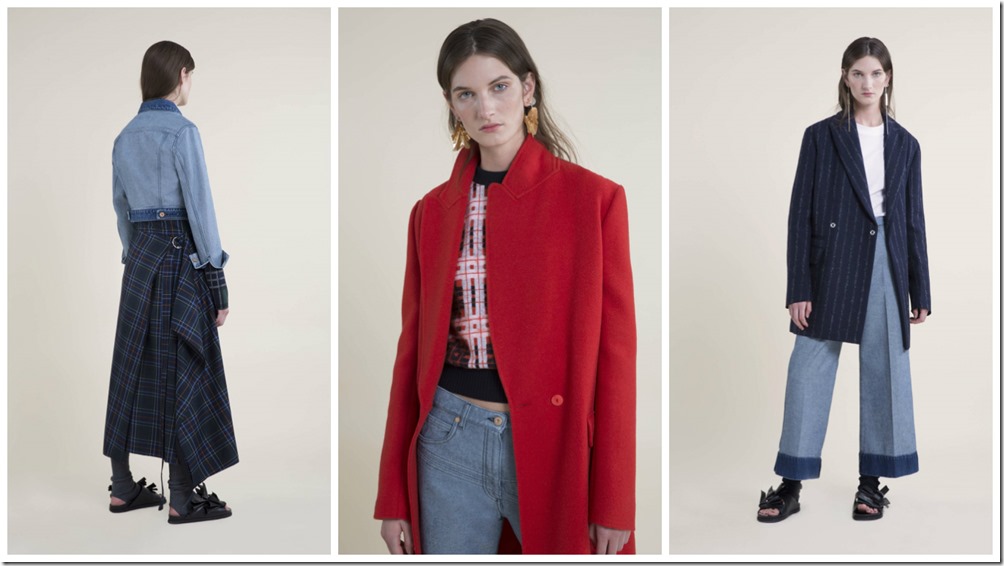 6397
6397's luxe fabrications continue to set them apart from the bulk of its peers. Pre-Fall had a number of these: denim Mao jackets, slinky ribbed knits , simple washed denims with those tomboyish looks .6397 has been offering slip dresses since its earliest collections and it does not fail to bring them back again in denim !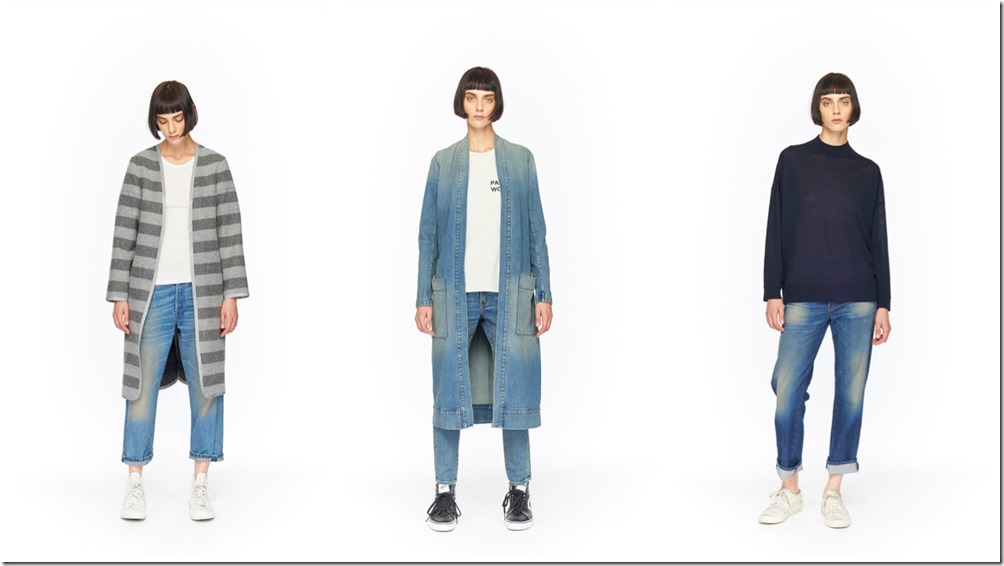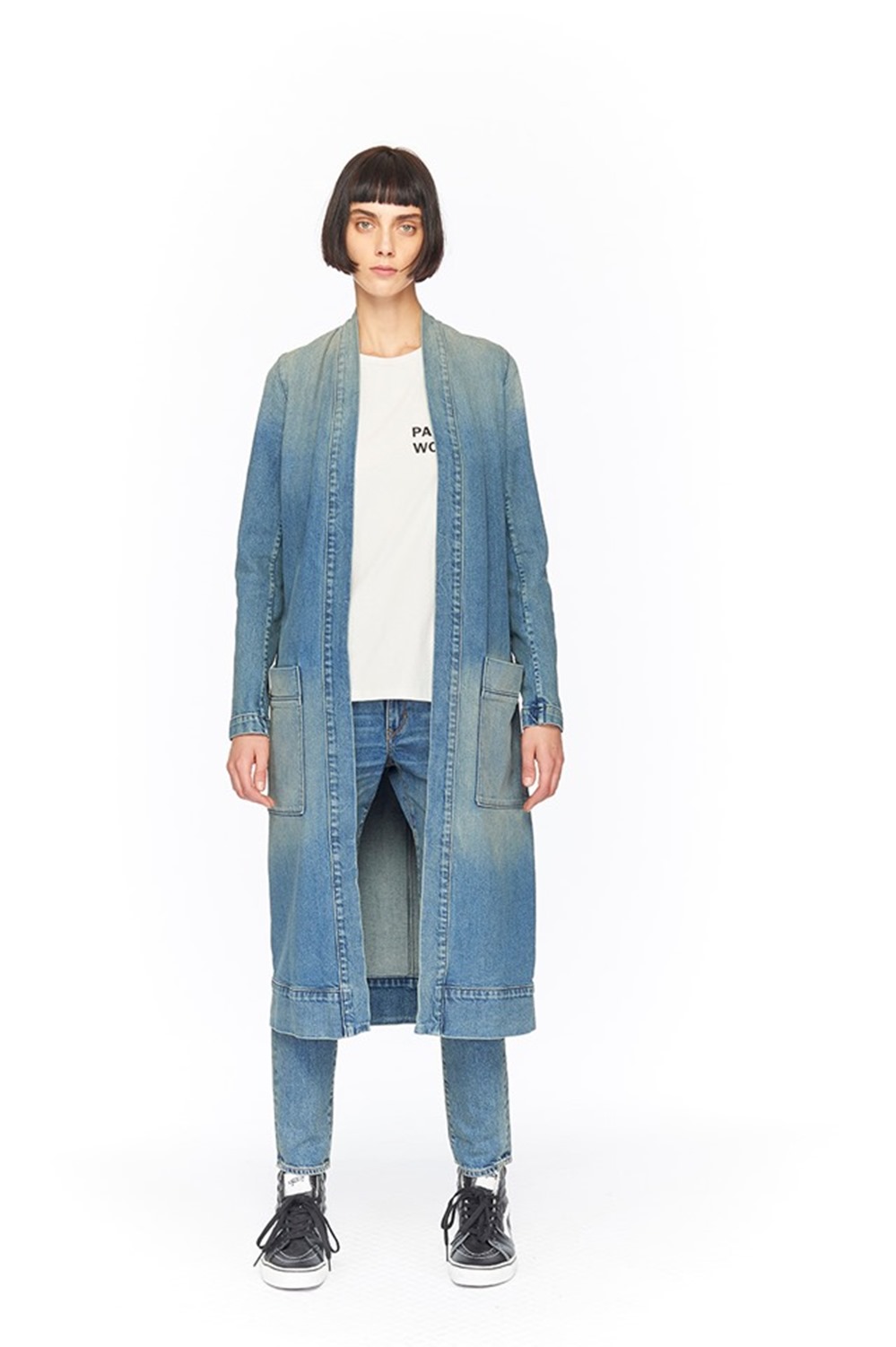 Sonia Rykiel
Sonia Rykiel creates a mystique with her collections which reflect a certain amount of whimsy .It could be further seen with her  denim jacket and high-rise, button-fly flares, both covered in patches, denim pajamas or denim one pieces.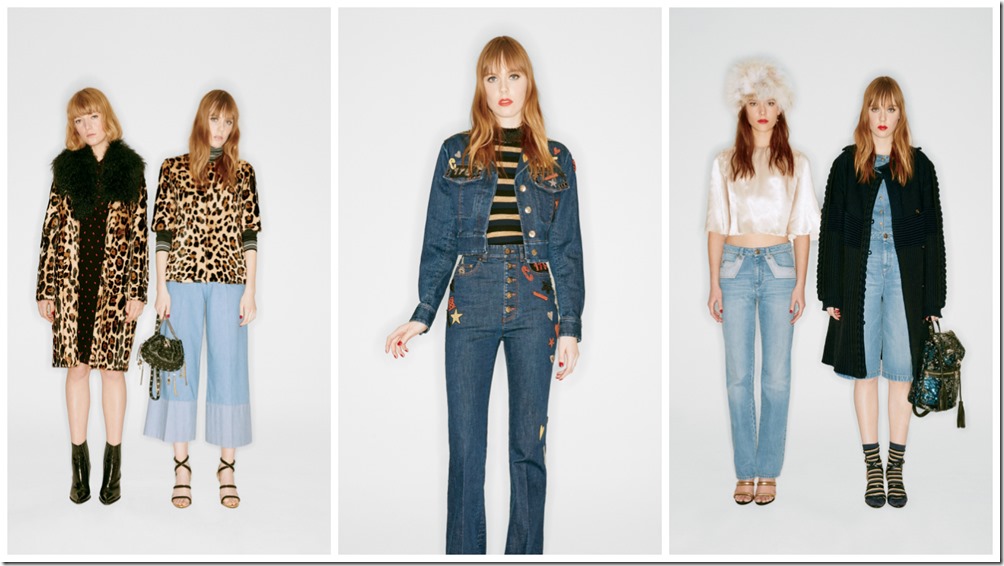 Alexis Mabille
Sailor styled skinny jeans with large nautical buttons, sequined tuxedo, frilled denim  were the highlights of the collection from Alexis Mabille .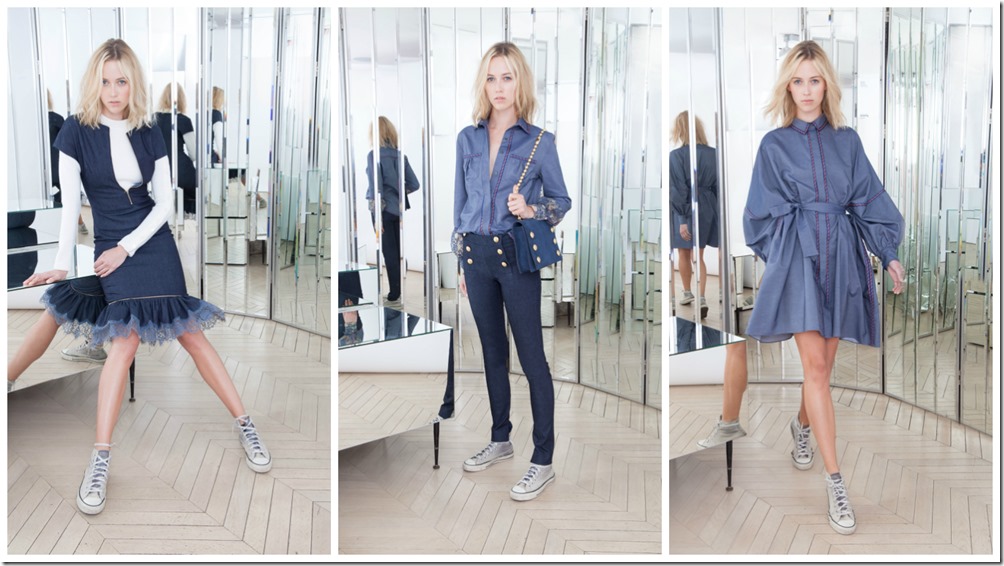 Creatures of the Wind
Chris Peters and Shane Gabier presented the Pre-Fall collection for Creatures of the Wind. Crisp denim skirts and dungarees in white and black were visible. The raw unwashed look of the fabric was accentuated with bold stitches.   The feeling was of clothes that have "been lived in and had fun in, and related to 70s era.
Karen Walker
Karen Walker ,from New Zealand , has always had a  taste for pop culture and that reflects in her collections. Echoes could be felt in the ribbed cuffed jeans and elasticated-waist miniskirts  and dresses and suggest affection for sports and movement.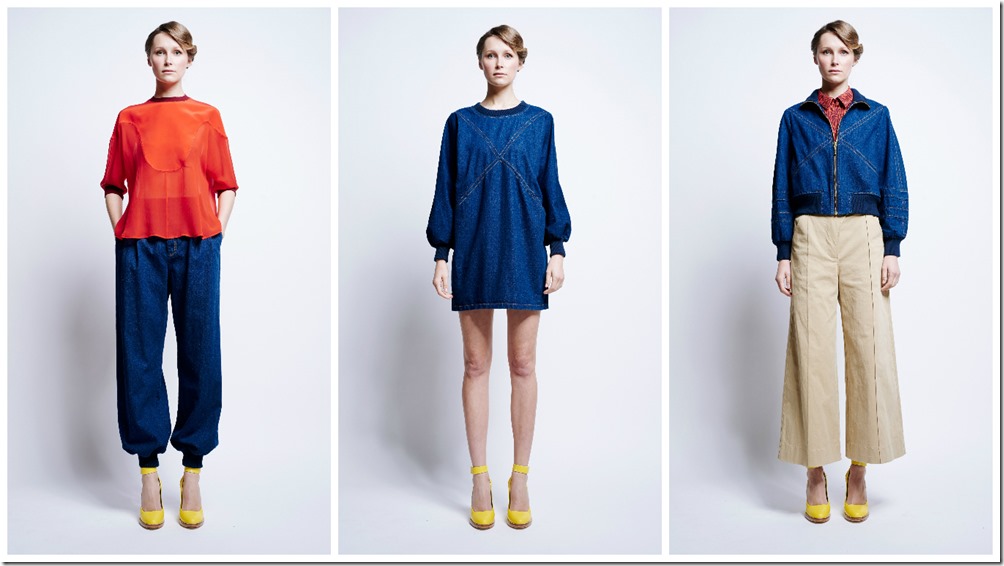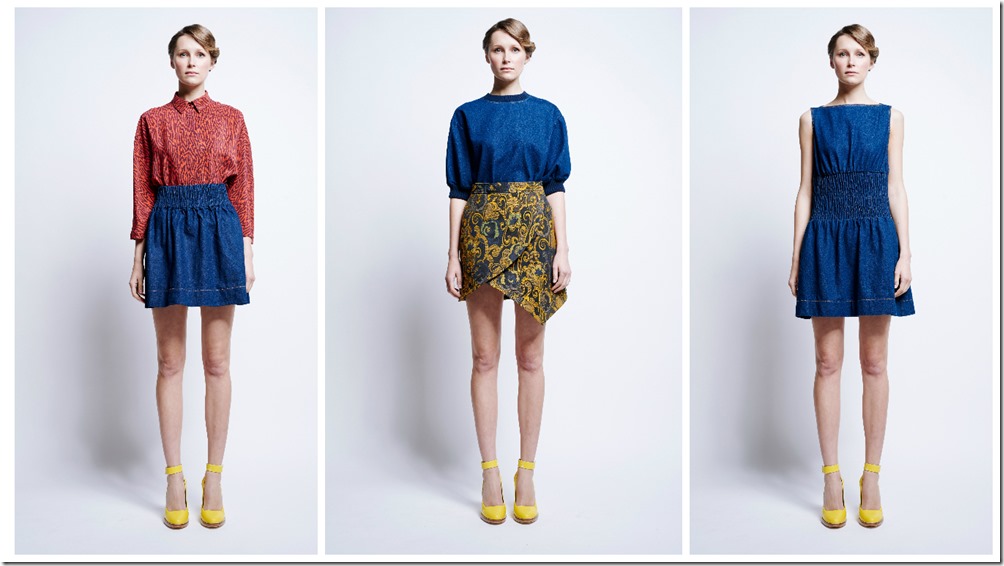 Ulla Johnson
Ulla Johnson has been focusing on "Deconstructed luxury" as her theme . She takes artisanal route to creating some high end collection with all kinds of hand-touched details—hand-embroidery, hand-smocking, hand-pin-tucking etc. Acid washed denim is used to create dungarees, dresses and pajamas.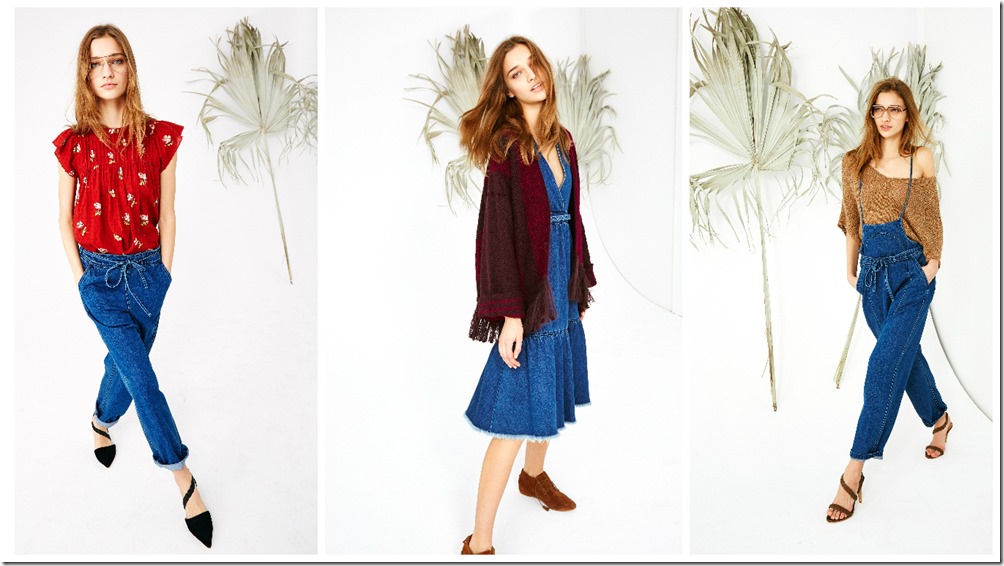 Red Valentino
Maria Grazia Chiuri and Pierpaolo Piccioli bring a lean '70s silhouette, with  flower and bird embroideries and to the midi-length skirts and jeans. It was embroidery all the way for Red Valentino.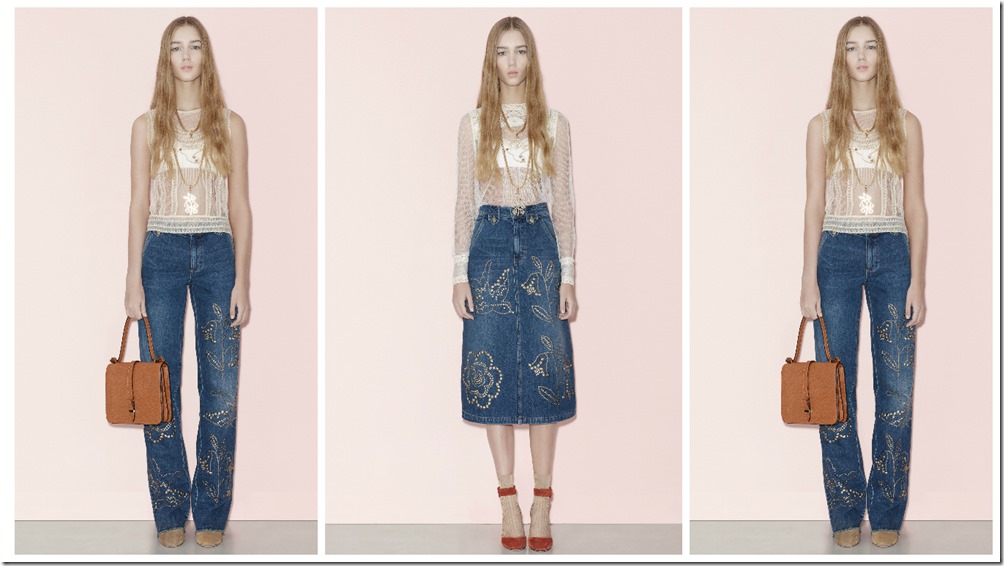 Belstaff
Some cool Pre-Fall biker denim jackets by Belstaff !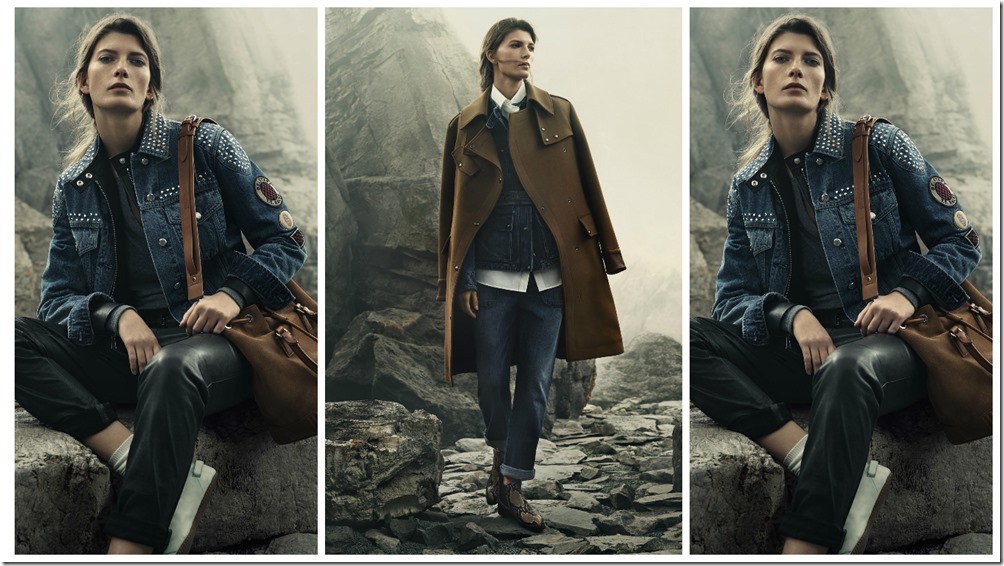 Mugler
Clean tailored jackets , super stretchy leggings and some acid washed jeans were a part of Mugler's denim outfits for Pre Fall. Focus was on clean looks without much ado .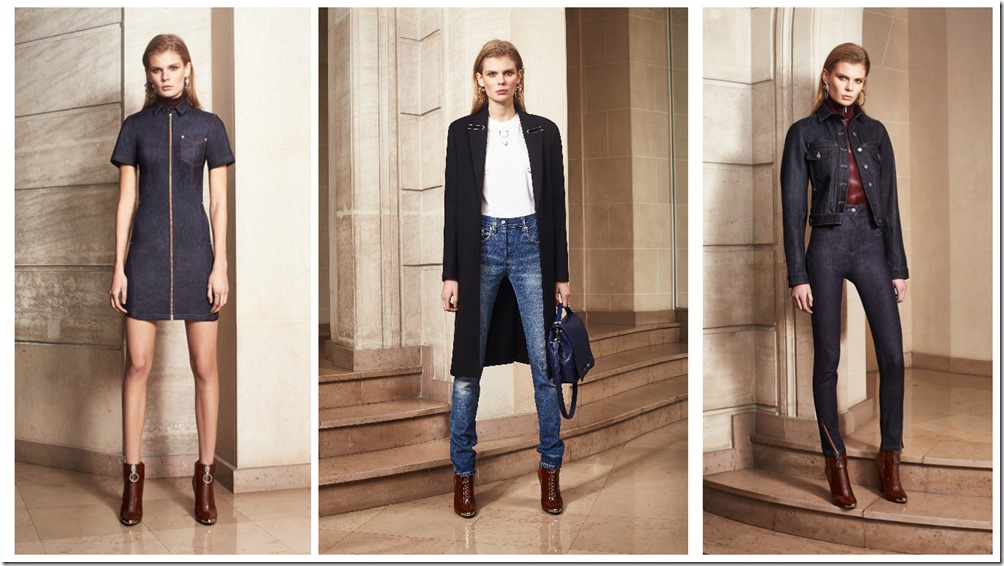 Rebecca Minkoff
Flared jeans and denim minis from Rebecca Minkoff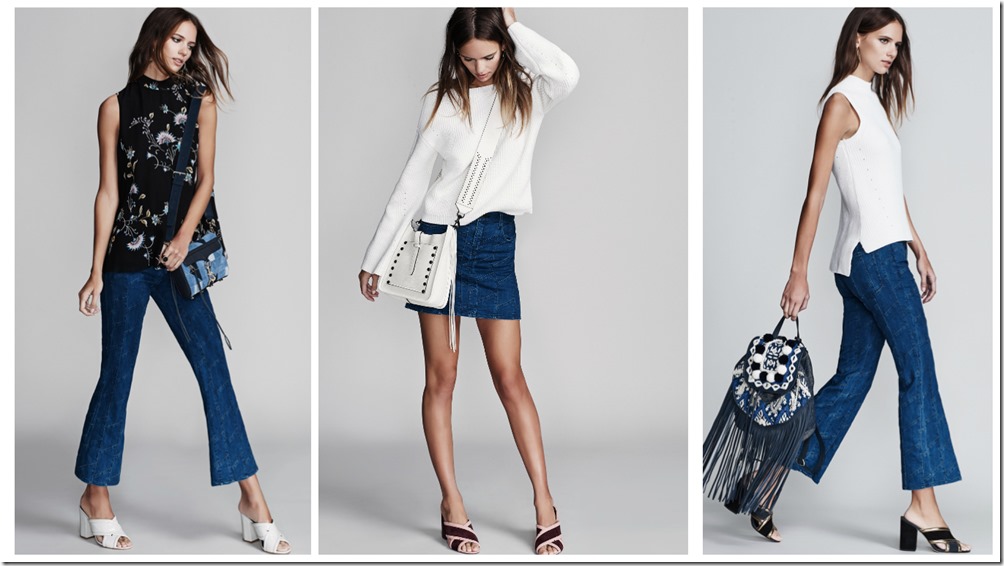 Emilio Pucci
The denim looks from Emilio Pucci were exuberantly sequined. Evening dresses had a louche '70s air reminiscent of Pucci's leisure-loving clientele, which included very pretty flowing dresses with capelike bodices.