This year has not been the best one ever for the Global Apparel Industry . Due to high overhead costs ,cut throat competition from fast fashion retailers, rise of e-commerce and general inclination of the consumers to look for value for money products, many retailers decided to close their low performance stores.Retailers , Department stores, Specialty retailers and others like Macy's Inc., Sears Holdings Corp., J.C. Penney Co. Inc., Abercrombie & Fitch Co., Ralph Lauren Corp. and others are a part of this list. Some of them are in a process of complete wind up !
Some term this phenomenon in US as "RETAIL APOCALYPSE " or it can also be called "US RETAIL APOCALYPSE" as most of these companies are American.
Abercrombie & Fitch
Abercrombie & Fitch (A&F) is an American retailer that focuses on upscale casual wear for young consumers, its headquarters are in New Albany, Ohio, a suburb of Columbus. The company operates two other offshoot brands: Abercrombie Kids & Hollister Co. In the month of March,2017 , A&F announced that it is closing 60 more U.S. stores this year due to consistent decline in the sales  despite of a new look for the merchandise and expensive ad campaign. These new closings will mean A&F's fleet will shrink to roughly 670 stores this year from 839 only five years ago.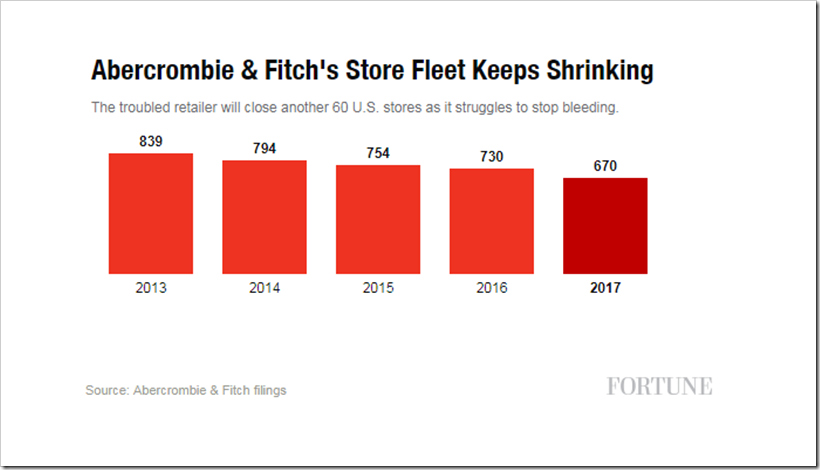 Aeropostale
Aeropostale, Inc. (occasionally known as AERO) is an American shopping mall-based specialty retailer of casual apparel and accessories, principally targeting ages 14-to-17-year-old teens through its Aeropostale stores (although adults 18 and up wear the clothing as well) and 4-to-12-year-old children through its P.S. from Aeropostale stores. After thirteen consecutive quarters of losses, Aeropostale filed for Chapter 11 bankruptcy on May 4, 2016, with assets of $354 million.The company closed 113 of its 739 U.S. stores and all 41 (in addition to 20 already closed prior to the filing) in Canada, the majority of which were unprofitable and responsible for the company's losses.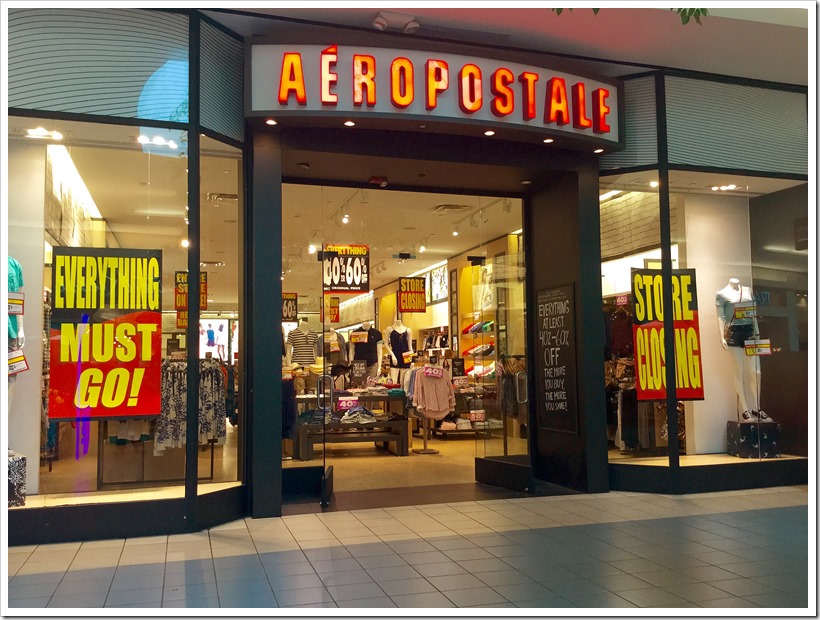 Sears Canada
Sears Canada Inc. is a Canadian retail chain that is currently in the process of liquidation until January 2018. Headquartered in Toronto, Ontario, the company's roots are in Simpsons-Sears, a joint venture with the Simpsons retail chain and the U.S. Sears chain, which operated a national mail order business, and co-branded Simpsons-Sears stores modelled after the U.S. Sears chain.
In June 2017, the company filed bankruptcy application in the court and after that they announced that they would be closing 20 full-line locations, 15 Home stores, 10 Outlet stores and 14 Sears Hometown stores which will result a lay off of 2900 employees immediately . The stores were officially closed on October 1 and is expected to close its entire operation on January 21,2018 subjected to the fulfillment of Liquidation process.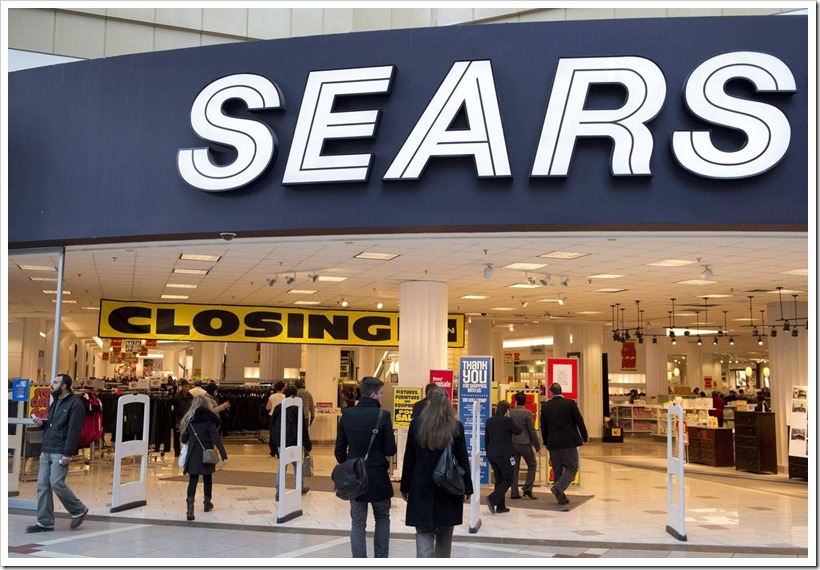 American Eagle Outfitters Inc.
American Eagle Outfitters, Inc. is an American clothing and accessories retailer, headquartered in the Southside Works Neighborhood of Pittsburgh, Pennsylvania. It was founded in 1977 by brothers Jerry and Mark Silverman as a subsidiary of Retail Ventures, Inc., a company which also owned and operated Silverman's Menswear. The Silvermans sold their ownership interests in 1991 to Jacob Price of Knoxville, Tennessee. American Eagle Outfitters is also the parent company of Aerie.
A  total 150 store will be closed by the end of 2017, though it hasn't announced which locations will close. S fashion retailer American Eagle Outfitters is pulling out of the UK less than three years after opening its first stores on British soil. According to Retail Week, American Eagle – which is one of the biggest fashion retailers in the US – has struggled to gain a foothold in the competitive UK fashion market since it arrived in November 2014.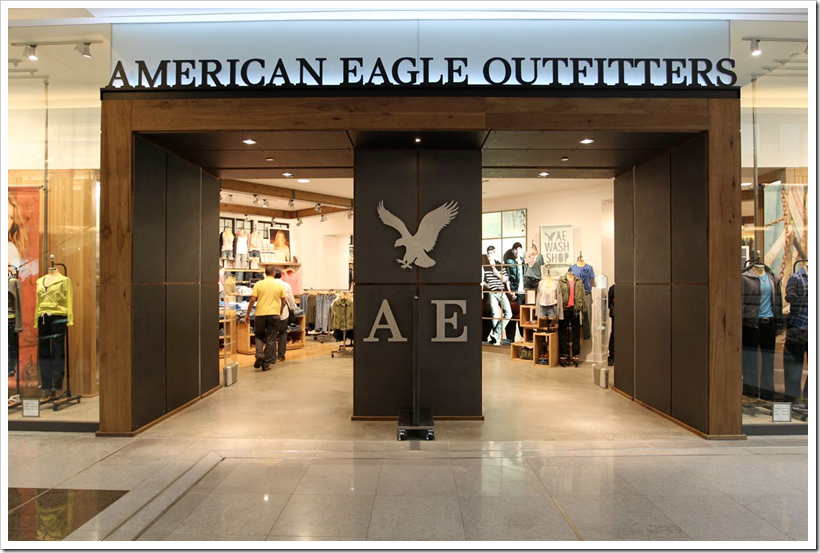 Rue21 Inc.
rue21 Inc. is an American specialty retailer of young men and women's casual apparel and accessories headquartered in the Pittsburgh suburb of Warrendale, Pennsylvania. Its clothes are designed to appeal to 11- to 17-year-olds who aspire to be 21 and adults who want to look and feel 21. In April 2017, rue21 announced plans to close around 400 stores, part of an American retail phenomenon of store closings known as the retail apocalypse. As of Wednesday May 17, 2017 Rue 21 filed for Chapter 11 bankruptcy protection.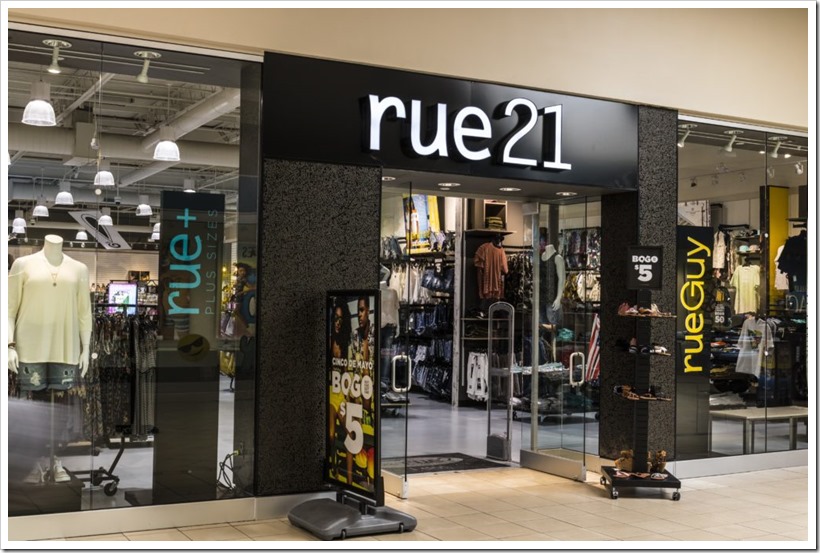 Ralph Lauren Corp.
Ralph Lauren Corporation is an American corporation. They are known for the clothing, marketing and distribution of products in four categories: apparel, home, accessories, and fragrances. The Company's brands include Polo Ralph Lauren, Ralph Lauren Collection, Lauren Ralph Lauren, Double RL, Ralph Lauren Childrenswear, Denim & Supply Ralph Lauren, Chaps, and Club Monaco. Ralph Lauren Corporation is an American, publicly traded holding company headquartered in New York City, and founded in 1967 by American fashion designer Ralph Lauren. The company announced 50 store closures during the fiscal year ending March 31.The company said the moves would save $140 million in annual expenses and would cost $370 million in one-time restructuring charges.
Bebe Stores Inc.
Bebe is the go-to destination for chic, contemporary fashion. The brand evokes a mindset – an attitude, not an age. It's a true original, always defining fashion's next stride forward. Designed for the confident, sexy, modern woman, bebe is a global label that embodies a sensual, sophisticated lifestyle.Chairman and Founder Manny Mashouf opened the first bebe boutique in 1976 in San Francisco.
Struggling apparel retailer Bebe Stores announced its shutter by the end of May and the reason has been told is its  four years of consecutive losses. The company had 180 stores in the previous year has decided to sell all the merchandise and fixtures within the stores . Bloomberg reported last month that Bebe was planning to shut stores and seek a turnaround as an online brand to avoid filing for bankruptcy.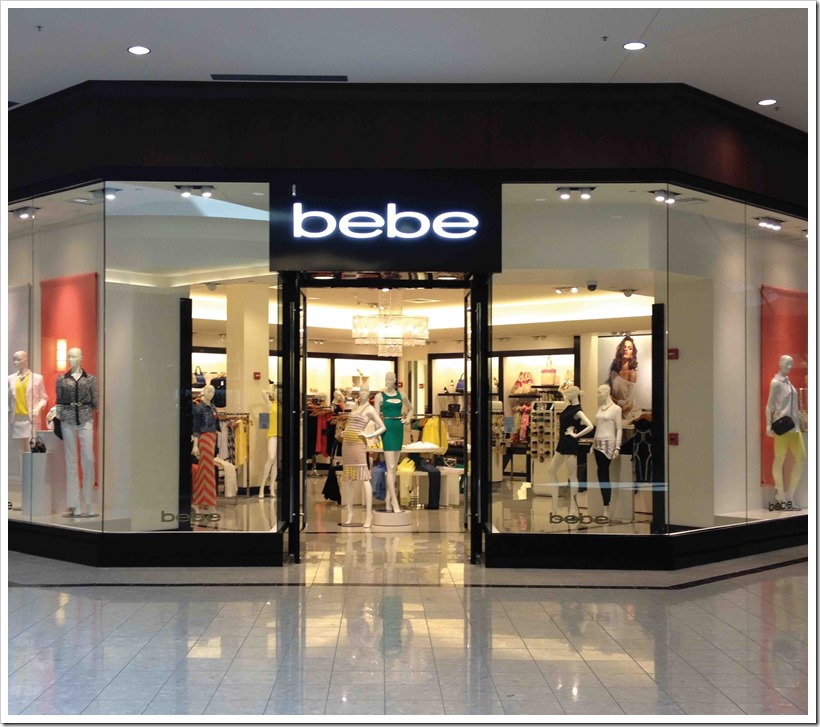 Guess Inc.
Guess,an American clothing brand and retailer. In addition to clothing for both men and women, Guess markets other fashion accessories such as watches, jewelry, perfumes, and shoes.Guess began in 1981 as a book of styles by Georges Marciano. Maurice, Georges brother, was first sought by Georges to help with product development. The retailer has already closed 62 stores in the past two years and this year the company announced to close another 60 stores . The closure will not only reduced the overheads of the company but as per the company claims it will result in a gain of USD 16 Million as an operating income annually.
"As more than half of our leases will expire, or have kick-out clauses, in the next three years, we have a lot of flexibility to continue with a closure past this year to further improve profitability." — Victor Herraro, chief executive officer.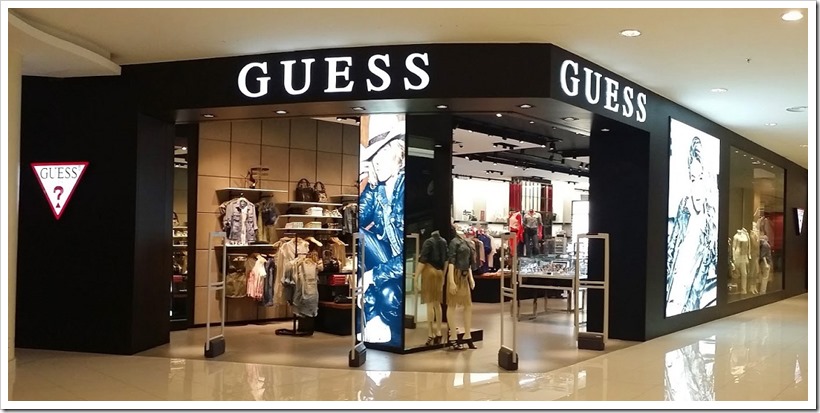 Gordmans Stores Inc.
Gordmans traces its roots to 1915, when Russian immigrant Sam Richman opened a clothing shop in Omaha. The company  posted significant loss in past six quarters and had accumulated debt of USD 131 million. All these factors led the company towards the bankruptcy .The company assumes itself as  the latest victim in a retail industry suffering from sluggish mall traffic and a move by shoppers to the internet and hence announced the closure of 106 stores this year .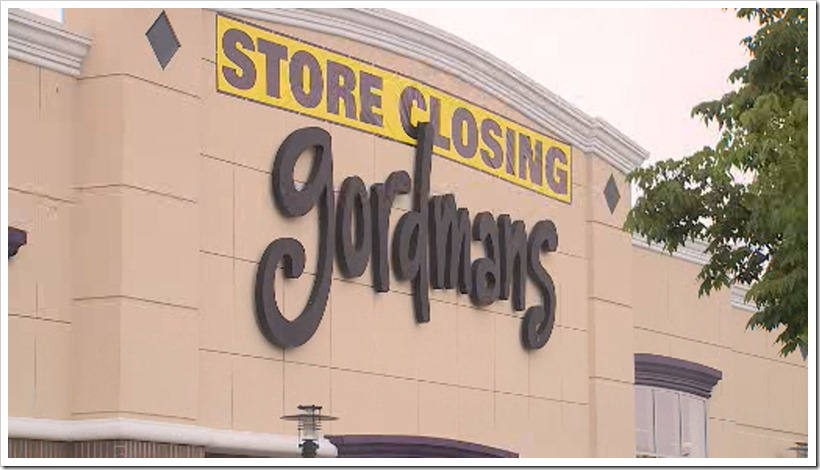 Tailored Brands
Tailored Brands, Inc. is a U.S.-based, retail holding company for various men's apparel stores which owns two brands-  Men's Wearhouse and Joseph A. Bank brands . Last year the company shuttered 233 stores and this year on March 8 ,the company announced to close – 8 Jos. A. Bank stores and 3 Men's Wearhouse Tux stores
"While we're striving for improved performance in 2017, given the ongoing choppiness and overall declines we're seeing in the business, we believe it is appropriate to plan for these trends to continue." — Douglas Ewert, chief executive officer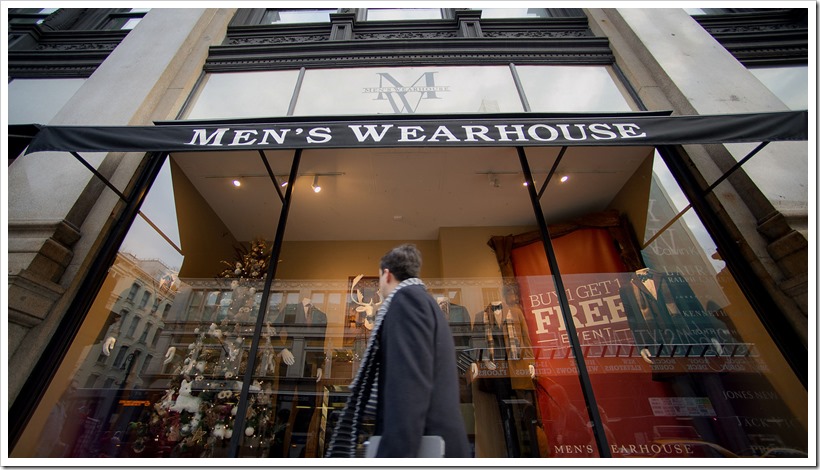 J.C. Penney
Co. Inc.
J. C. Penney (stylized as JCPenney) is an American department store chain with 1095 locations in 49 U.S. states and Puerto Rico. The company announced the shutter down of stores located at Rio Grande Plaza in Middle Township as part of a larger plan to shutter 138 stores across the country. It has also released the list of 138 stores it plans to close in an effort to cut costs and grow sales at its strongest locations. The news of closure came after few weeks when Penny also announced its plans to close upto 140 stores this year .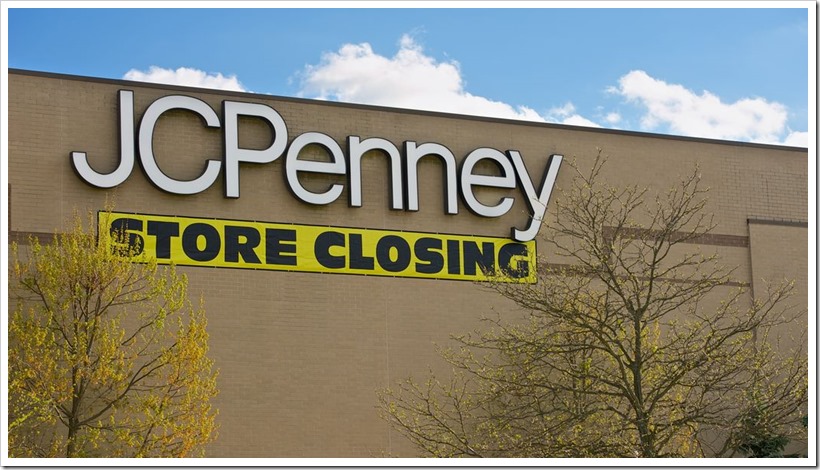 Wet Seal
Incorporated in 1990 , Wet Seal was an American teen clothing retailer headquartered in Foothill Ranch, California. It carried low, budget or economy priced brand name and company-designed apparel and accessories. The company was founded in Newport Beach, California by Lorne Huycke in 1962 as "Lorne's." The "Wet Seal" name comes from a comment Lorne Huycke made during a fashion show commenting that a model wearing a bathing suit looked like a "wet seal." On Jan 26 , the company has announced to close its all 171 stores due to financial hardships .
"Unfortunately, the company was unable to obtain the necessary capital or identify a strategic partner, and was recently informed that it will receive no further financing for its operations. As a result, the company has no alternative but to proceed with an orderly liquidation." — Michelle Stocker, vice president and general counsel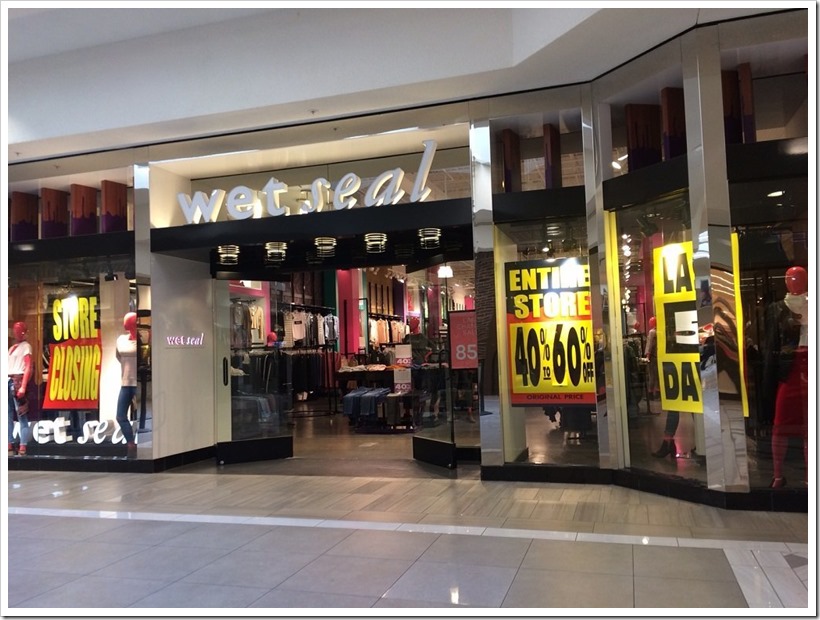 BCBG Max Azria
BCBG Max Azria, the Los Angeles brand has begun to close down its more than half stores in US to square off the losses . The company announced to close its 120 stores on Jan 18 as these were turned into unprofitable for reasonably long time and which also resulted in a loss of USD 10 Million for the fiscal year 2016 .
"Like so many other great brands, BCBG has been negatively impacted by the growth in online sales and shifts in customer shopping patterns and, as a result, has too large a physical retail footprint. In order to remain viable, the company — like so many others in its industry — must realign its business to effectively compete in today's shopping environment." — BCBG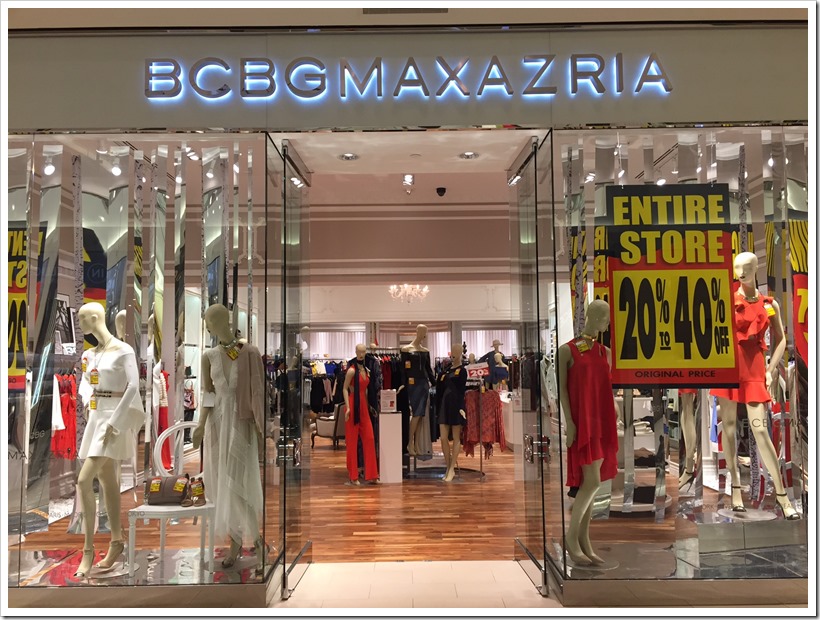 American Apparel
The popular retailer which was known for colorful cotton basics and at the time of its good days , the company was once valued at USD 1 billion, announced to close its 110 remaining stores on Jan 16 . All the stores were closed by the end of April, including at the Menlo Park mall in Edison, the Cherry Hill mall, Hoboken and Garden State Plaza in Paramus. The company sold its intellectual property  to Gildan Activewear Inc. for $88 million.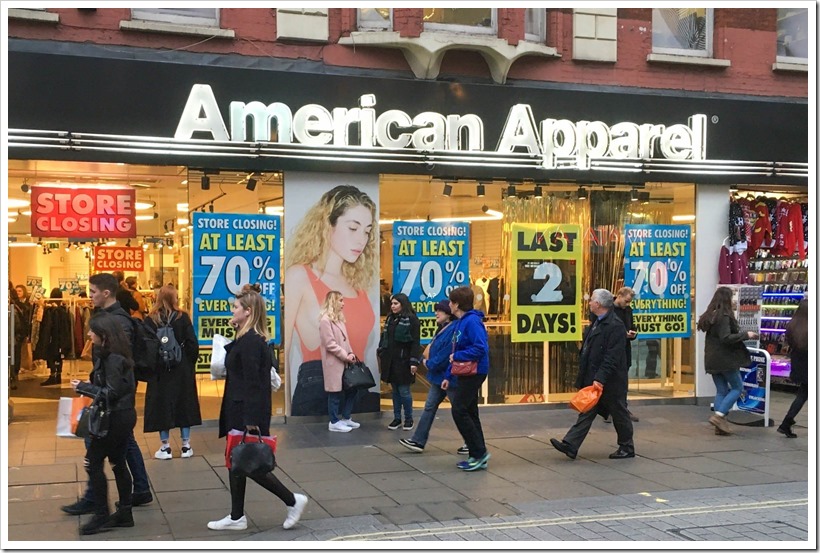 The Limited
The Limited was an American clothing company which shut down all 250 of its stores this year however in a statement made by an official of the company said – "But this isn't goodbye'' which gave a reason to speculate for its comeback .In the year 2016 , the company fired most of its workforce and began to sell its inventory at whopping discounts with signage indicating – all sales are final . On January 17, it was announced that Limited was filing for chapter 11 bankruptcy protection.
In February 2017, the brand was purchased by Sycamore Partners. Belk, Inc., a southern department store in the Sycamore portfolio, became the exclusive distributor for The Limited in September 2017.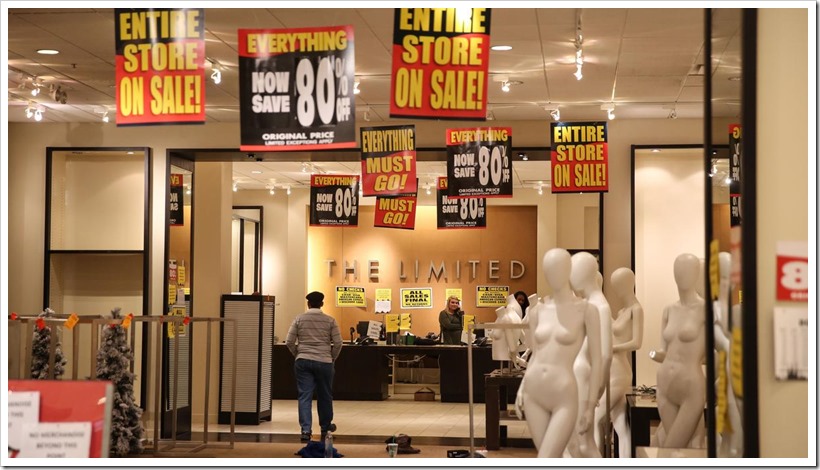 Sears Holdings Corp.
The Sears Holdings Corporation is an American holding company headquartered in Hoffman Estates, Illinois, a suburb of Chicago. It is the owner of retail store brands Sears and Kmart, and was founded after the latter purchased the former in 2005. Sears Holdings also owns the brands Kenmore and DieHard. The company has announced to close it 150 stores (including 108 Kmart and 42 Sears) . The company has recently borrowed a loan of USD 500 million and also sold CRAFTSMAN . All these were done to make company's books of account look better.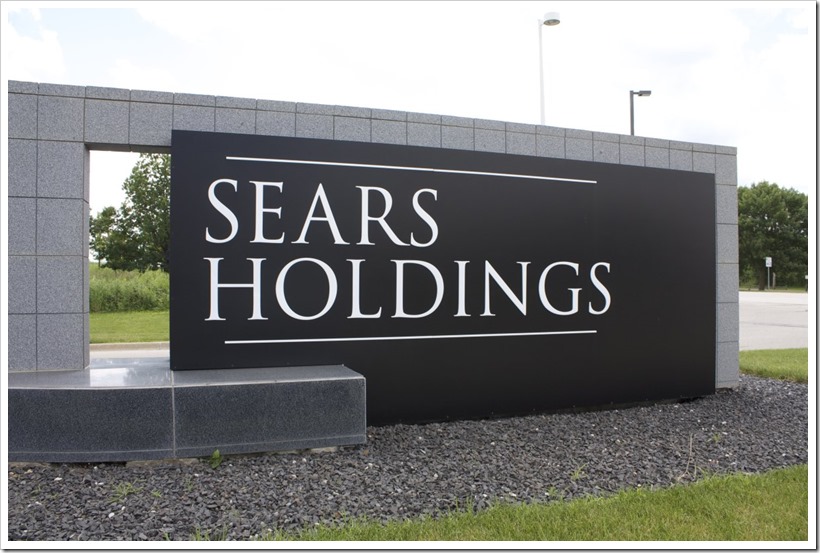 Macy's Inc.
Macy's, originally R. H. Macy & Co., is a department store owned by Macy's, Inc. It is one of two divisions owned by the company, with the other being Bloomingdale's. On January 4 of this year , the company has surprisingly announced the closure of its 63 stores . This lead to a lay of 10k workers including 6.2k managers which accounts 17% of the company's executives.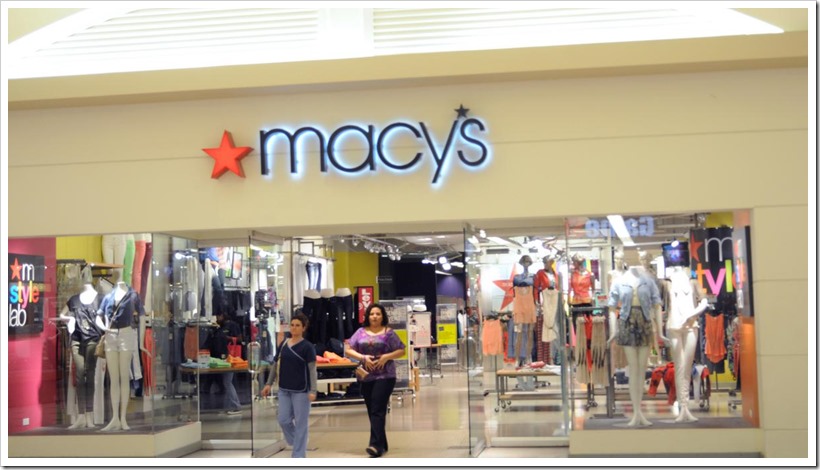 Ann Taylor, Dress Barn, Loft, Lane Bryant, Justice, Catherines, Maurices
Ascena Retail Group , the holding company of the Ann Taylor, Dress Barn, Loft, Lane Bryant, Justice, Maurices and Catherines stores , has decided to shutter between 250 and 650 locations over the next two years.The announcement was made by  Chief executive David Jaffe during a conference call however he didn't disclose the exact numbers and the locations for the same .Further Mr Jaffe said that they are pretty much sure to close down stores at 250 locations and another 400 will be shut down unless the company can negotiate lower rents at those locations. The penetration of e commerce giant like Amazon into the fashion is being considered as the prime factor behind this .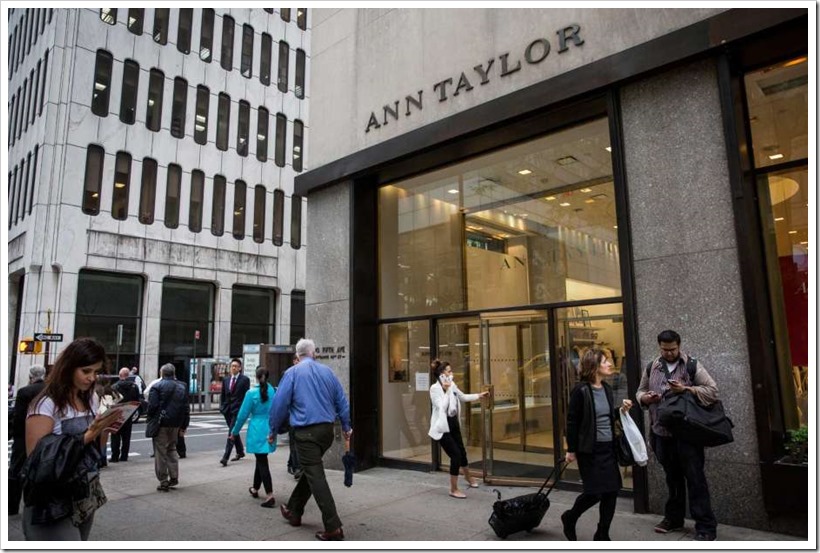 The Children's Place
Founded in 1969 , Children's Place Inc.,an American specialty retailer of children's apparel and accessories.The company also markets apparel under the Children's Place, Place, and Baby Place brand names. In the month of March, the Secaucus-based chain announced their plans to shut down 300 stores by the end of 2020 however the earlier plan was to close only 200 stores by the end of 2017 . The company will now phase out the 300 store over the period of 3 years. The frequency of phasing off is undisclosed .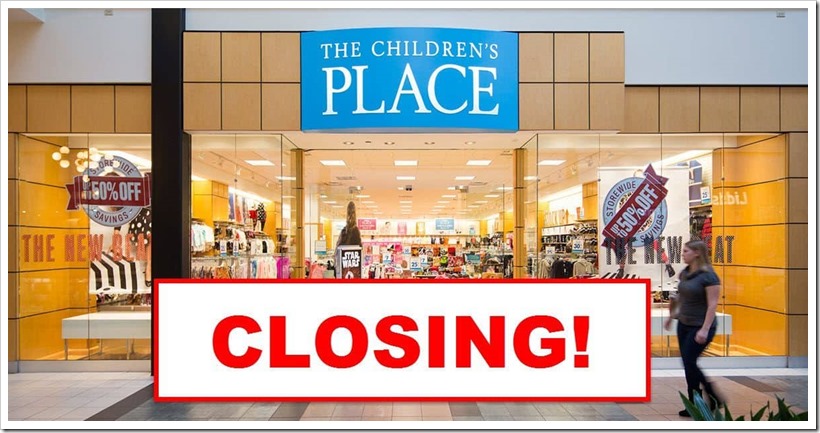 Michael Kors
Michael Kors ,a world-renowned, award-winning designer of luxury accessories and ready-to-wear. His namesake company, established in 1981, currently produces a range of products under his signature Michael Kors Collection and MICHAEL Michael Kors labels. These products include accessories, footwear, watches, jewelry, men's and women's ready-to-wear, eyewear and a full line of fragrance products.
In the month of May of this year , the company has announced to  close 125 stores this year.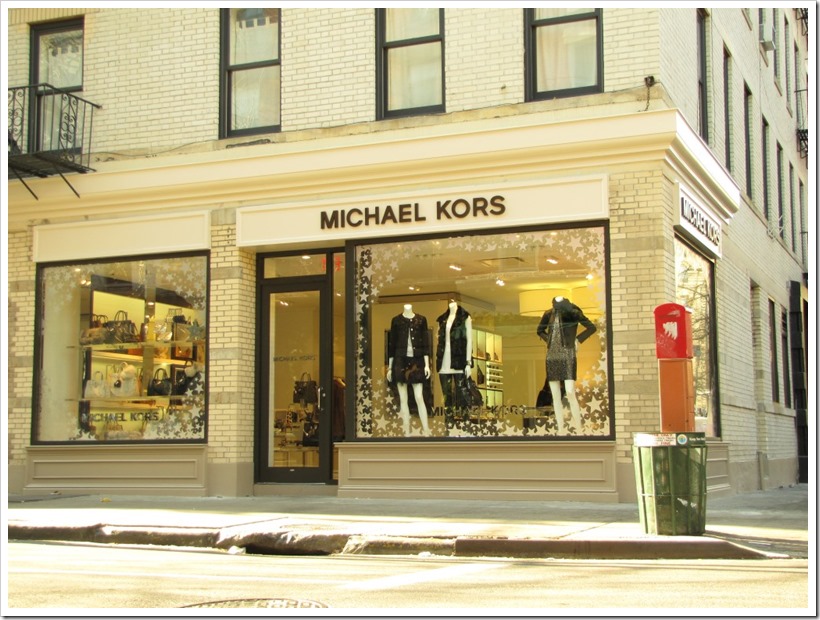 True Religion
True Religion Brand Jeans is an American clothing company established in December 2002 by Jeff Lubell and Kym Gold .True Religion Brand Jeans focus on premium denim, some of which is made in America. This international Jeans retailer has filed for Chapter 11 bankruptcy and will close 27 of its 140 stores as the company restructures, according to USA Today.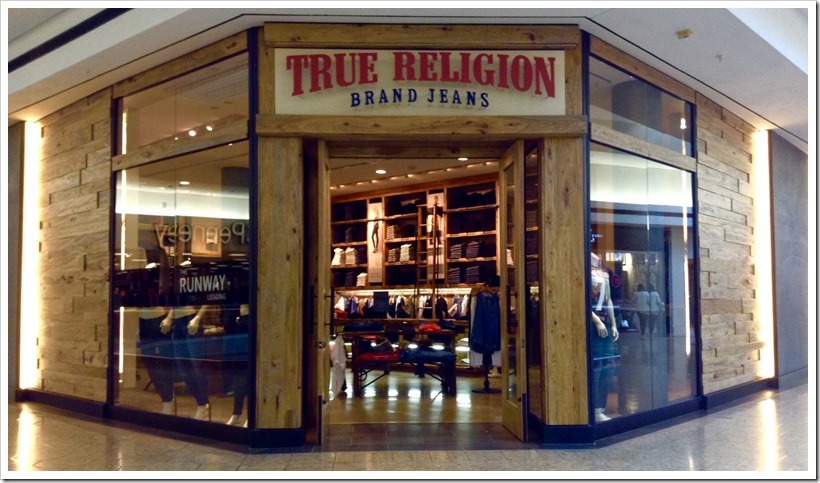 Not only retailers , this year has been very disappointing for Reputed International Denim Mills as well . Recently , White Oak Mill of Cone Denim has announced the closure of their operations by the end of this year followed by the announcement of complete shutdown of ITV Denim , Italy . The only silver lining in the whole industry has been the growth of European fast fashion retailers like Inditex and H&M.Their growth is astounding in these depressing times but probably their growth is also one of the reasons for the difficult times many other retailers are facing.