A new denim show ' Blueprint' comes up in NY. Brought out by Blueprint Denim Washhouse , the show brings brings mills like Orta, Calik, Mount Vernon, Grandtex, Eratex and some other players in the market together at NY. The show aims to reduce the scale of the trade to a more intimate level allowing visitors the time and space to review denim product thoroughly with a select group of presenters.
BLUEPRINT targets that its visitors will interact with the presenters' denim product during the show by learning denim finishing techniques like handsanding, grinding and destruction all day long. It will have a vintage denim flea market selling amazing denim garments for use as standards for development of personal wear and enjoyment. These will be for sale and proceeds will go to #denimdoinggood.
NYC is a great resource for denim.  BLUEPRINT will have these denim resources at the expo. Local NYC manufacturers and patternmakers will be  there to help visitors with any needs they may have.It will be showcasing some denim brands in a crossover approach that blends in another format of the denim trade show.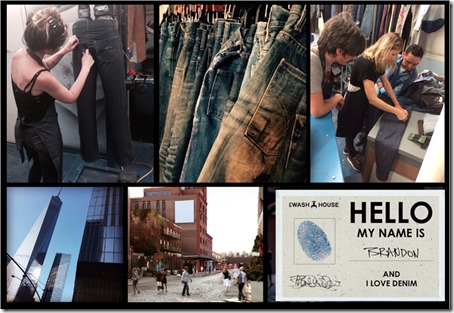 THE SHOW
JUNE 24 & 25  /  WEDS & THURS  /  9AM-6PM
22 LITTLE WEST 12th ST (btw WASHINGTON / 9th AVE)
NEW YORK CITY