After the successful launch of the 1st Edition of the Denimsandjeans Vietnam show, the second edition will be held at Ho Chi Minh City again on March 8 and 9, 2017.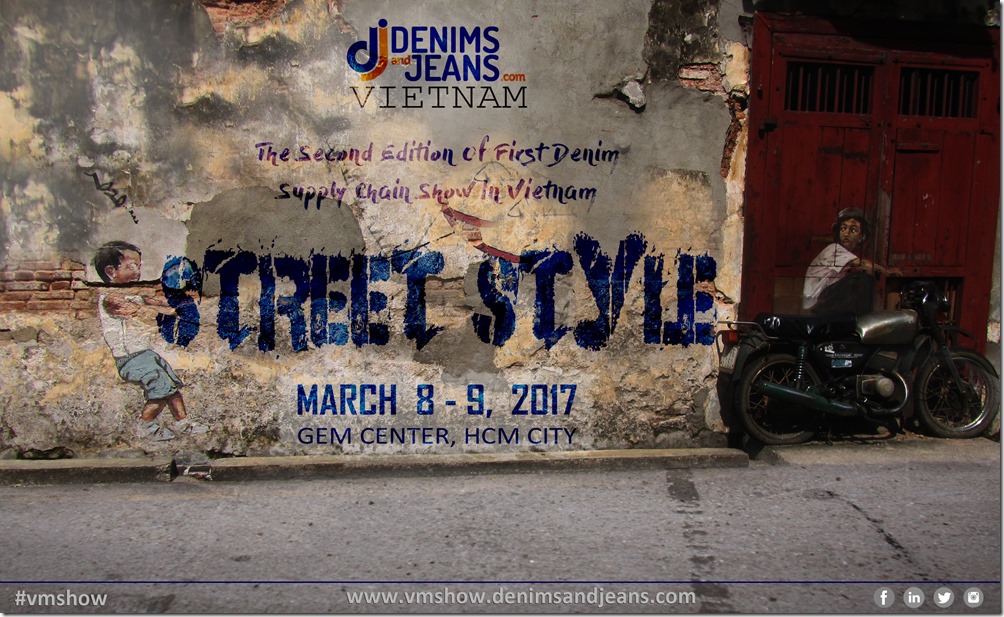 The Denimsandjeans Shows bring a platform for the global denim community to come together at different sourcing locations making it easy for the sourcing community to plan their buying of denim and related apparel from that particular location. With the site Denimsandjeans.com serving the global denim community since 2007 , the Denim supply chain shows were the next offering from the Denimsandjeans Stable.  The first denim show in Bangladesh was launched by Denimsandjeans in 2014 and again the first denim show in Vietnam was launched in 2016 June.  The sixth edition of our Denimsandjeans Bangladesh show is also being held in Dhaka on October 5 and 6 .
Taking the idea of creating platforms for the global community,  we created the first Global Online Denim show which was launched recently  . It is again an innovative approach to increase the "Speed to market" and reduce the "Information Gaps and Delays"between the denim mills and buyers.
We will continue to serve the global community by creating value added services and platforms  in the coming times.