There are some people in different industries who don't need an introduction . They are market leaders , revered and followed so much due to their innumerable contributions to the industry. That is the reason, our guest who is a serial brand creator, innovator and mentor and guide to the denim industry – Adriano Goldschmied – does not need any introduction. Fondly known as the 'Godfather of denim' , Adriano has never stopped working ever since he stepped into this industry and has been a juggernaut of creativity during so many decades of his work.
We always try to catch up with him in some months as we know he must have already moved ahead with his work creating something better. Its always a pleasure to talk to him and we reproduce our discussion with him regarding the relaunching of House of Gold and other projects.
Adriano, with your extensive experience and legacy in the denim industry, what inspired you to relaunch House of Gold and embark on this new journey in the current denim landscape? 

Fabrics are a very important step in the design process and sometimes to buy fabrics from collections for me  is not enough. On one side I have very clear ideas about what I want in term of circularity, sustainability and aesthetic and I cannot say away from that process and make it happen. In addition I really care not only about what I do in design in my projects but also to bring innovation to the entire segment and try to improve our industry and have influence on the all chain. Bringing to the market the right products is the right thing to do if we like to mark the road of the improvement of our industry. House of Gold rebirth  is about this, help the brands to choose the right products and fight for a lower impact.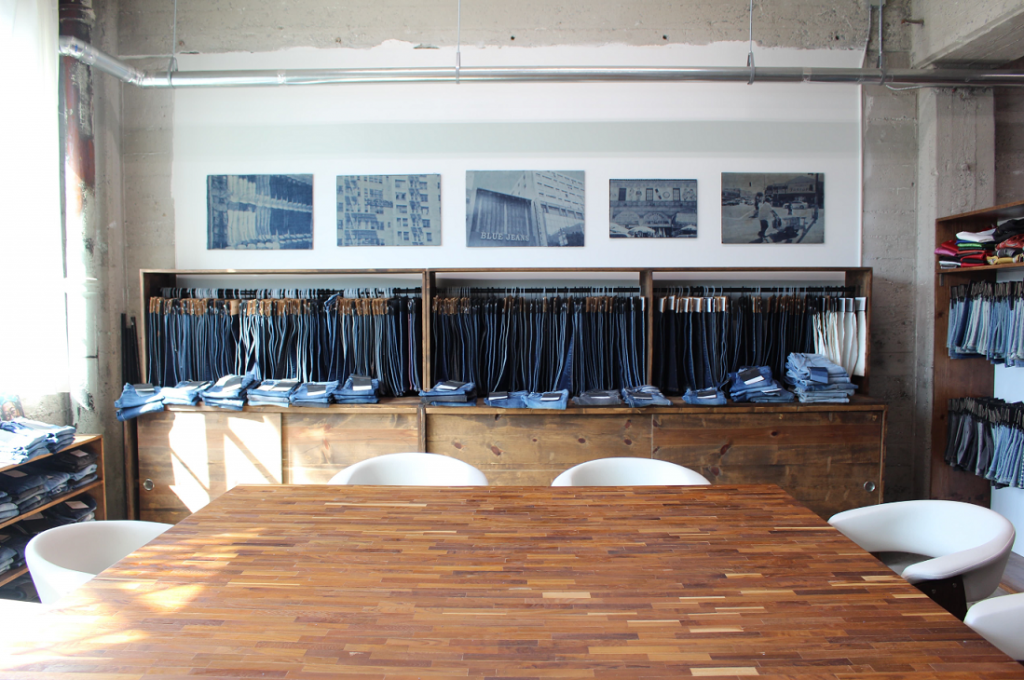 The denim industry has evolved significantly over your illustrious career. Could you tell us about the changes you've observed and how House of Gold plans to adapt and thrive in this dynamic environment? 
Probably somebody will smile… but when I started my career,  laundry business was not existing,  denim was available only made in US and not available in Europe and no Asia, the chemical industry was dedicated only to pollute the world with pesticide and the word "sustainability" was totally unknown and  "ethic" in the industry even less. Water  at that time  was considered always available.So today when I turn back and I see what we all did looks to live in another planet thinking about all the progresses. Unfortunately it is not enough plus we do not have another 50 years, we need to give proper answers max in a few decades and arrive to a neutral industry. And this still not enough, when we arrive to be neutral we have to  start a process of fixing and repair all the damages that we created. House of Gold plan is to be part of this process in the segment that we operate and push more we can in this direction.
The collaboration with Filippo Donati is very intriguing. What specifically attracted you to collaborate together?
Filippo is coming from the elevated textile distribution business bringing in US the best Italian/European mills, my background is a life in Denim. Merging our two experiences is bringing to that table something very special and our common passion for what we do is gas on the fire..
The House of Gold has always been associated with innovation. Can you provide some insights into the innovative strategies or technologies you plan to incorporate into your denim offerings under this new venture with Rajby? 
It too early to be specific, with Raiby Textiles we bringing this process, called "beluga" that is champion in sustainability and not by accident we got, only company in the world, the Diamond & Diamond certification, in long term our goal is to increase the percentage of eco fibers,  recycled, natural and manmade. Our dream is to eliminate fossil fibers and reduce more we can the use of virgin cotton and give more land  for food that is what humanity really need.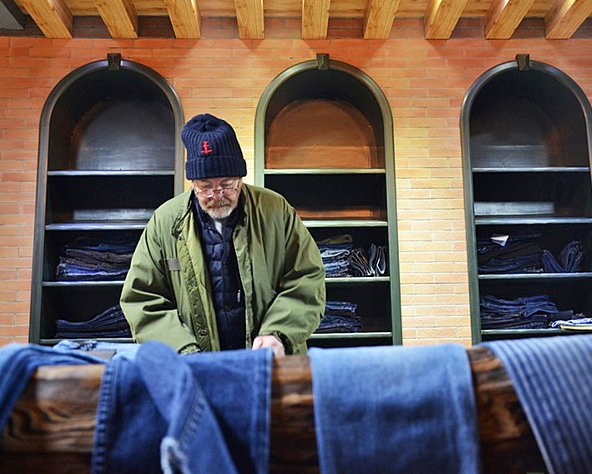 The relaunched Daily Blue collection seems to have a strong emphasis on sustainability and innovation. Can you share some specific details about the sustainability initiatives and innovative features that will set this collection apart in the market?
Daily Blue for now is a very small brand that is testing and experimenting paths that are important in our industry, just to mention a few things, we are using fabrics with percentage of recycled fibers, hemp, Tercel, biodegradable buttons, biodegradable pocket lining and at the laundry we work as partners with Soko in Italy reducing dramatically the use of water, chemicals and energy. We are starting now to go into a severe digitalization with Tukatech that today is changing the way we create a develop product and the way we offer the product to the market.
For more details contact Adriano's team here.