The athleisure trend has been very strong for last few years and is confounding pundits who were considering it to be just a fad . Yoga has been one of the main components of the increasing affinity to activewear and is affecting clothing lines tremendously. The denim industry is definitely influenced by this trend as sales of jeans –particularly women- were strongly affected specially in US where they fell about 8% last year as per NPD group figures. Companies like Levi's have been particularly affected as their sales of women's jeans went down by 10%. By mid 2014, with sales of athletic pants had risen 62 per cent from 2010—and athleisure apparel started looking less like a fad and more like a permanent addition to women's closets. Eva Mendes, the actress and style icon, spoke for many women when she told a fashion blog that if she was seen wearing jeans, it could only mean that her softer pants were dirty.
Activewear has grown faster than the overall apparel market during the past two years as more people wear exercise clothing casually. Analysts at Barclays estimate it may grow by almost 50% in U.S. to more than $100 billion at retail by 2020. A small comparison below in a report on Bloomberg shows how a small company Lulemon has grown over last few years selling yoga clothes and has actually a market capitalization of over $9 billion.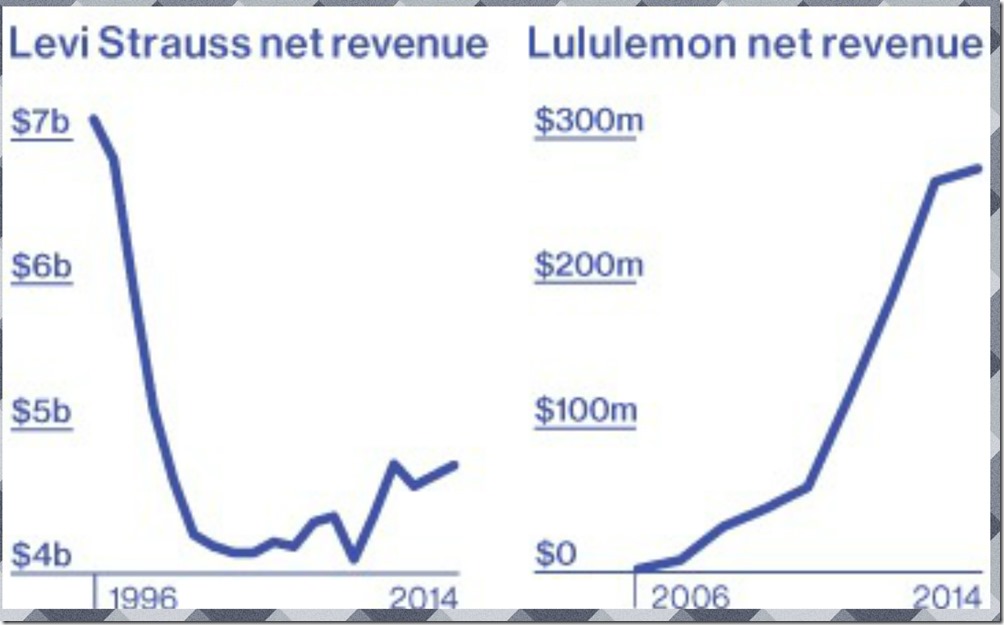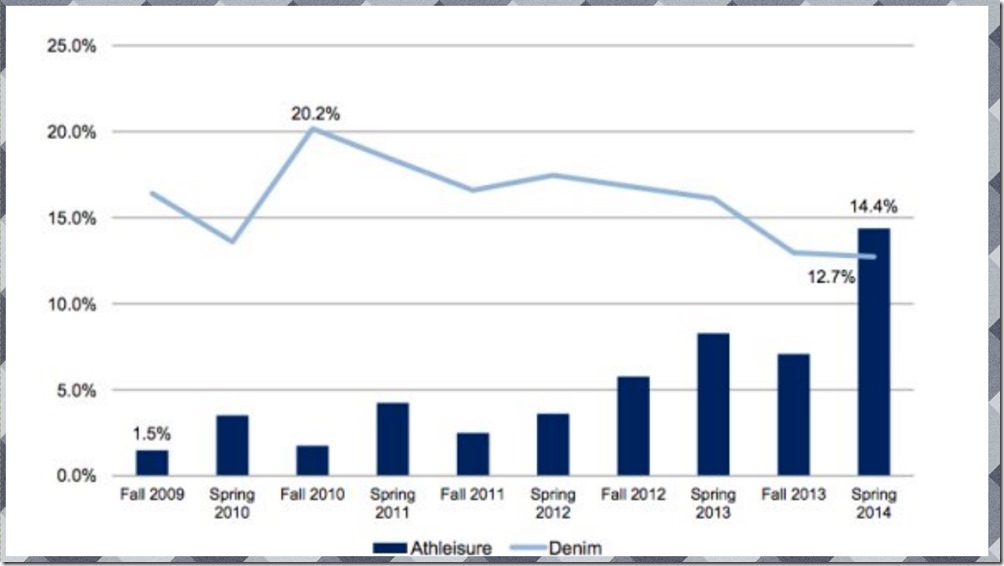 2 decades ago, Levi's was bigger than Nike at over $ 7 billion , but now Nike crosses $30 billion in revenues and Levi's fell to $4 billion.
At Levi's, the yoga pants scourge is especially vexing, disrupting a turnaround plan by a new chief executive officer that had been showing signs of success. Levi's is , however, not sleeping . It has focused its efforts on R&D to tackle the athleisure onslaught. At the foot of Telegraph Hill in San Francisco, in a renovated grain mill with soaring ceilings and wooden beams, Bart Sights , senior Director for technical innovation is refining his recipes for denim. In his hands, stained dark blue from day after day of plunging fabric into buckets of indigo dye, he tries to work out the correct look and feel for a new skinny jeans for women using different combinations of fibers, weaves and finishes. He tries to replicate a second hand women's jeans bought in Thailand which after years of wear has developed unique patterns all over. Artificially reproducing the wear is easy, done with sandpaper, oxygen baths, and rocks. "The trick," Sights says, "is to get a look like this on a very modern fabric—a fabric with a lot of stretch in it."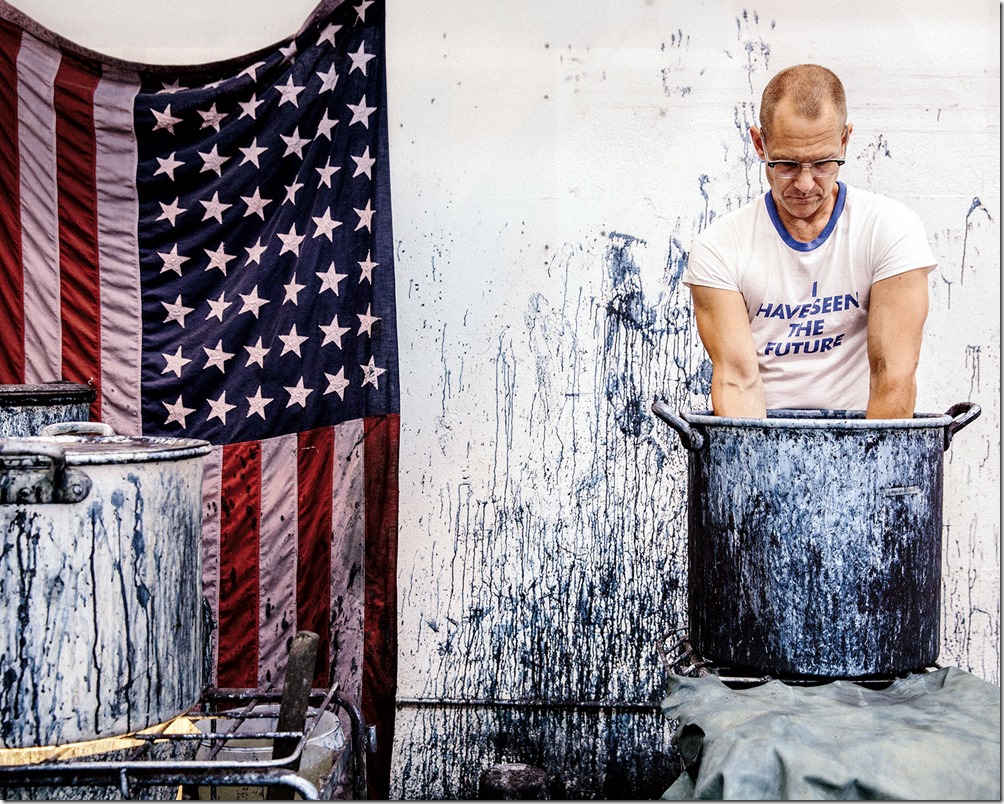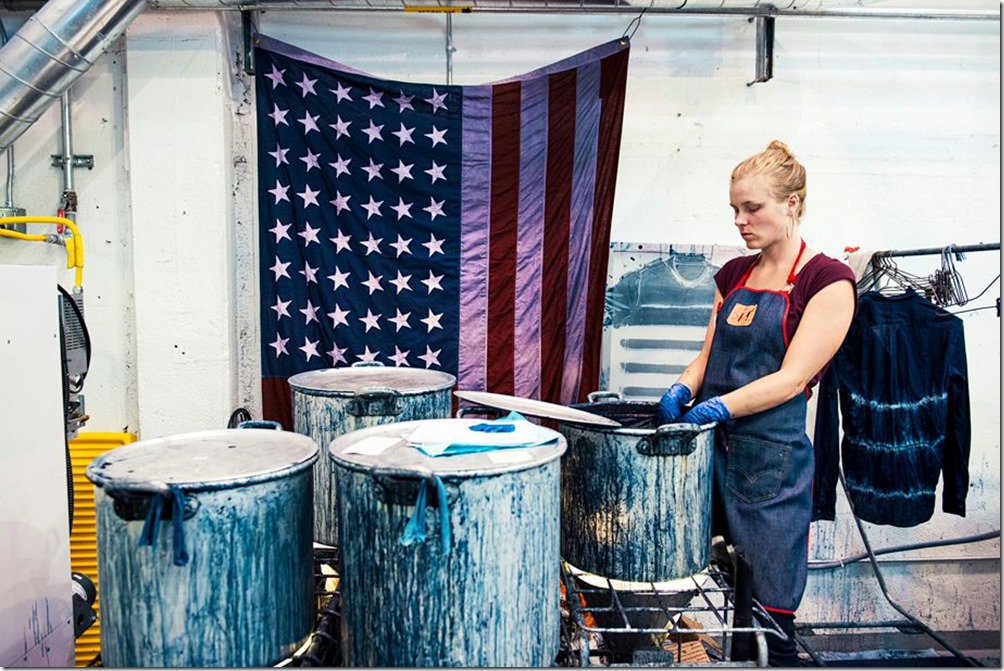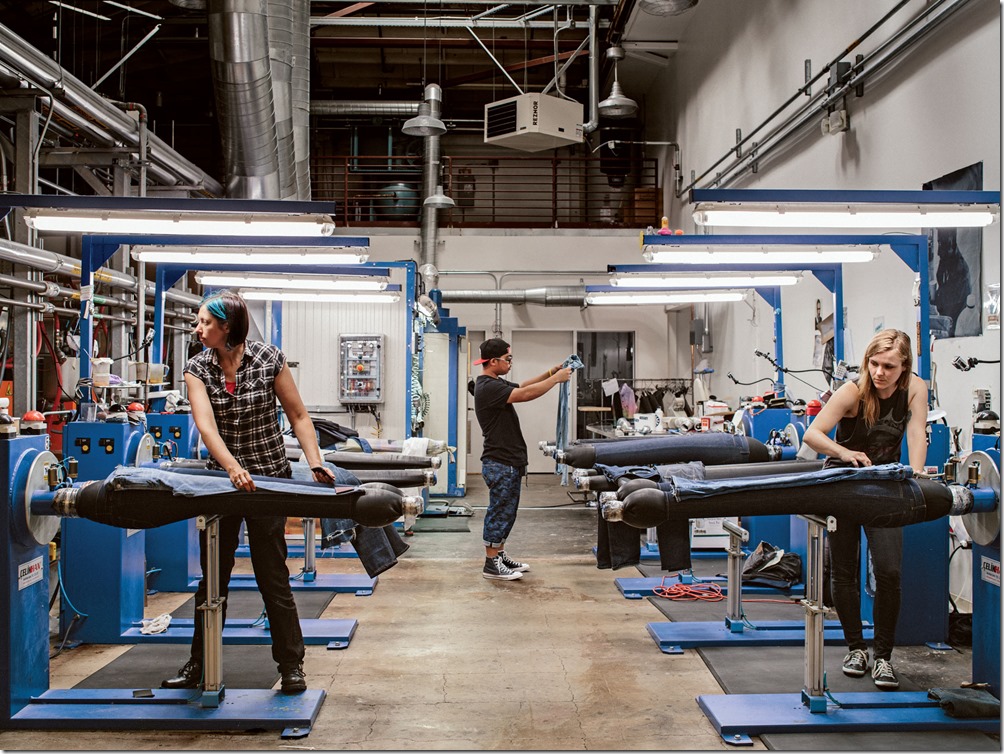 Source : Bloomberg.com
Sights's team began tearing apart wet suits and other unconventional garments. "Neoprene is supercomfortable in the water because it allows movement, but it's also superforgiving, it recovers well," he says. "And there are some fibers in lingerie that bring these really valuable comfort attributes.". Levi's is trying to use such fibers in their jeans.
Bloomberg in their report makes a mention of shoppers such as Kate Slattery, 25, a data scientist in San Francisco, one of dozens of women interviewed for this story, says she hasn't bought a new pair of jeans in more than a year but did splurge on Lululemons. She loves their clever pockets. Asked for her take on Levi's, Slattery draws a blank. "My view of Levi's is probably 15 years old," she says, "because I just haven't even considered shopping there since my mom shopped with me."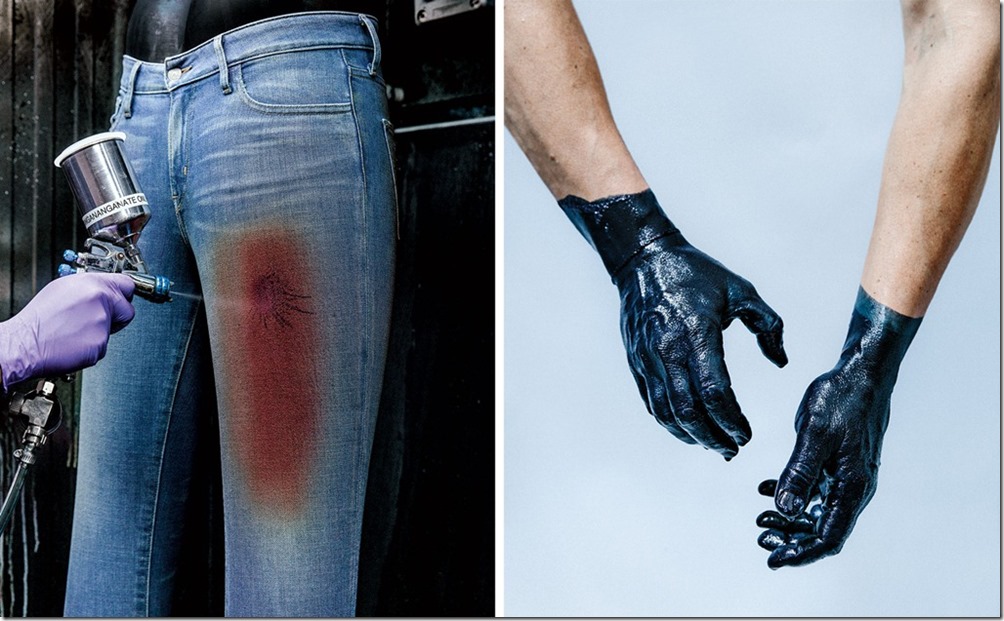 Source:Bloomberg.com
Levi's developed a new line called Lot 700.-a nod to the original women's jean, Lady Levi's Lot 701, introduced in 1934. The new one features the retro "Two Horse" leather logo patch on the rear waistband and adds larger back pockets to accentuate the seat. Another style, Lot 300, uses a more girdle-like design for a different shaping effect. The 501ct can be worn in a looser fit.To blunt its sales decline, Levi's rushed some of the new materials that Sights was working on to market in the summer of last year, infusing skinny and midrise jeans with additional soft and stretchy material.
Levi's finally introduced the new women's line earlier this month, at an event in Manhattan's clubby Meatpacking District. Large photographs displayed up-and-coming female artists wearing Levi's, and six models stood like mannequins wearing the Lot 700 line. Holding court near the door, James Curleigh, Levi's president, said he expected the women's reboot to help the company increase wholesale prices over the next three years. Macy's is doubling the amount of space for the brand in its flagship store in Manhattan and adding floor space at stores across the U.S., according to Louis Mastrogiacomo, who manages the women's ready-to-wear category for Macy's. Feedbacks from customers seem to be good , though whether these jeans will make them abandon yoga pants is doubtful and remains to be seen.