LNJ Denim – a part of the reputed RSWM group of India brings out the latest version of their AW19 collection.  With super stretches, vintage denims, super softs, clean surfaces and many other from their stable, the company brings out an interesting collection for AW19 . We bring some products from this collection below – described in their own words.
CLOSE FIT
High stretch is still very much a desired product. We do however see a shift back to a more comfort silhouette.
Fashion fit = high stretch, comfort fit = low to medium stretch. All the stretches have a soft touch either through mixed fibre blends or construction and finish and they all have great recovery achieved through the use of dual FX or spun polyester. Such stretch denims are gender neutral be they high stretch or comfort, playing to the variety of jean silhouettes. 360 ° stretch and vertical stretch whilst still offering close fit they offer different performance and enhancement of body shape.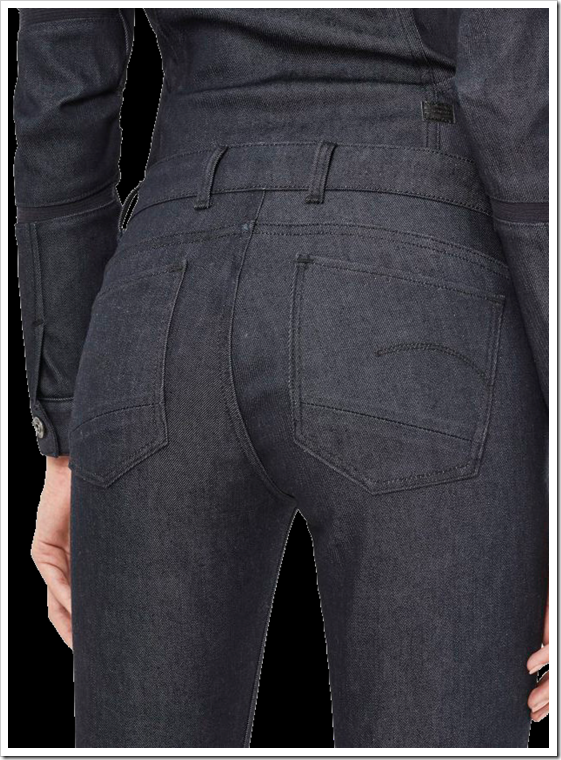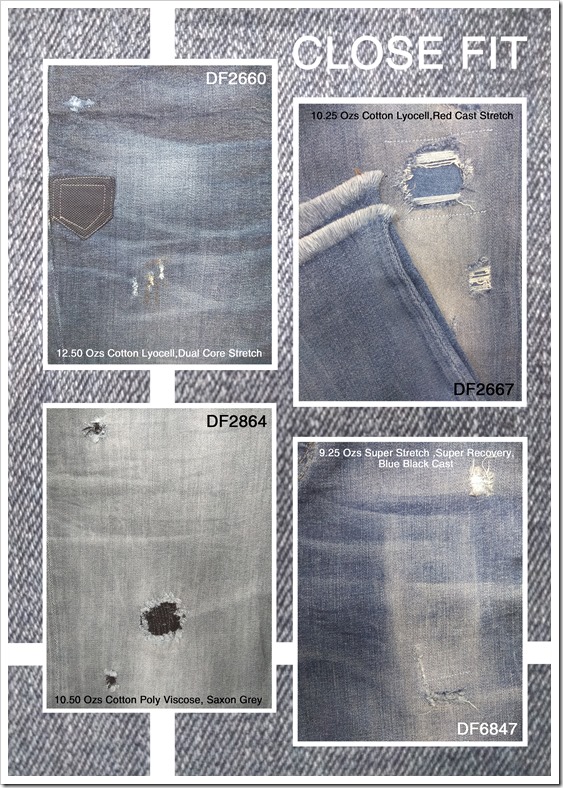 PRE-LOVED
Pre-loved denims demonstrate all the characteristics of old Western or Japanese vintage heros. Fabric finishes are Pre-shrunk to enhance the aged and mottled texture in super dark rich indigos.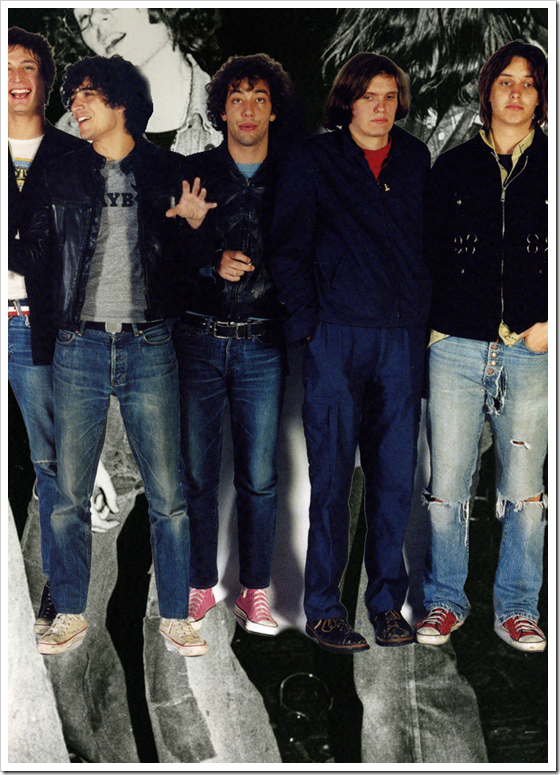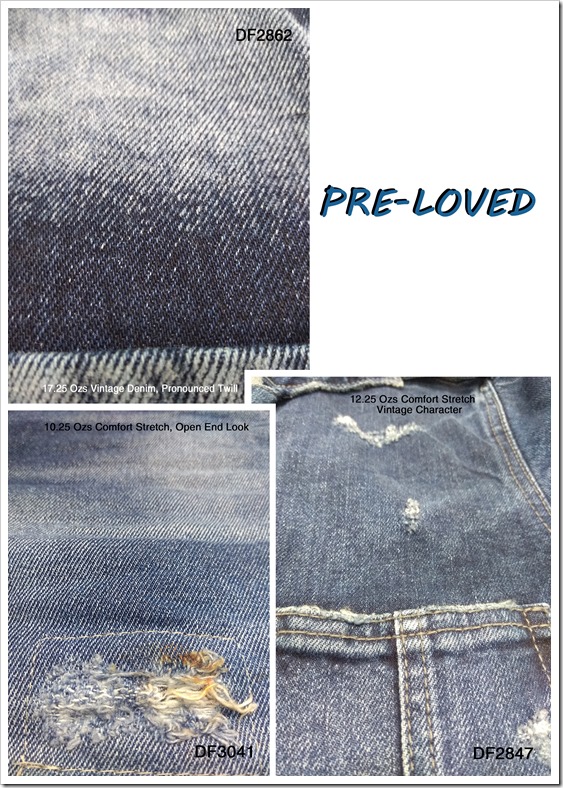 CLEAN CUT
Sharp flat clean faced denims with minimal surface character and minimal laundry techniques. Denims where the twill is the focus of attention bridging the gap between non-denim and real denim looking to the fashion for denim tailoring.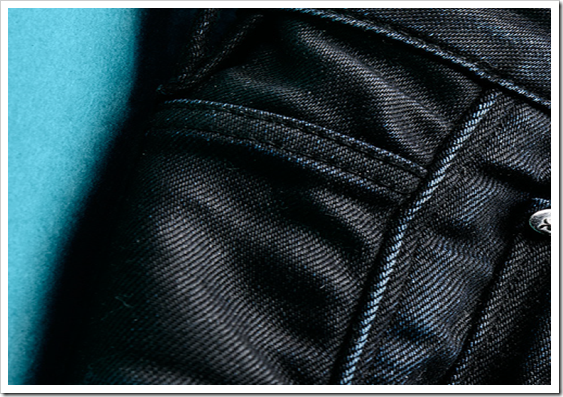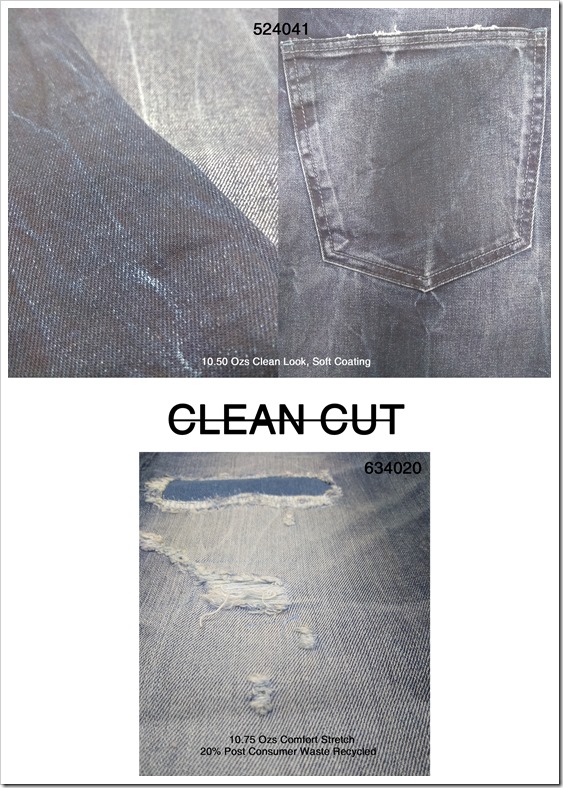 COSY DENIM
Denims that have a good level of comfort in both fit and touch with a full soft hand both feeling warm and fitting perfectly. Cocooning denims with the extra touch appeal of brushed backs and faces softened by multi fibre blends such as Modal; Miyabi; viscose and spun polyester.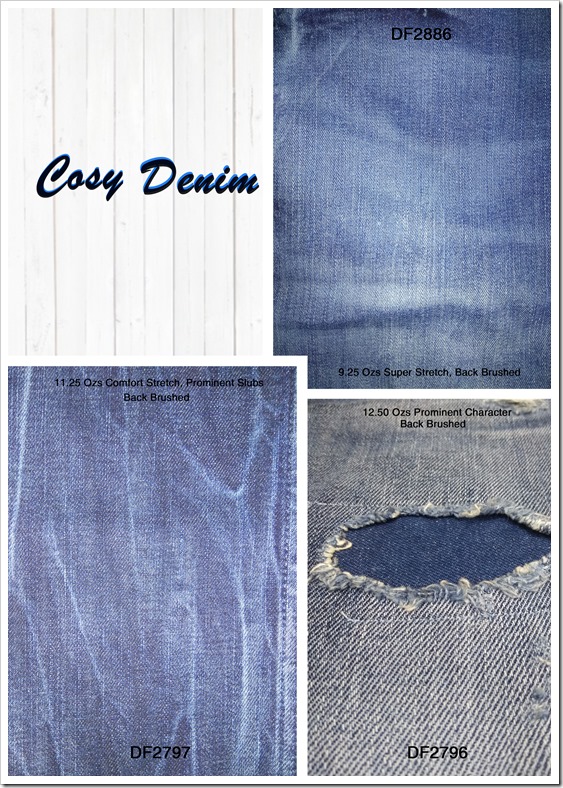 BODY TECH
Body tech denims have levels of performance as well as being super fit fashion items. Such performances enhance the wearer experience often enabling them to be used for active life denims. The high stretches are designed as gender neutral containing performance fibres such as Thermolite to keep you warm; Coolmax as for body temperature regulation and moisture management.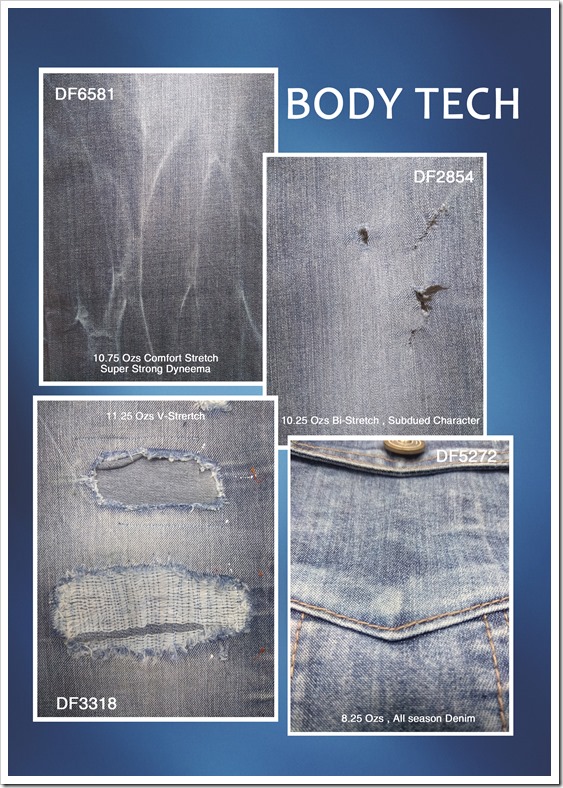 CONSTRUCTION BLUES
Here are denims that are different, that offer an alternative to the regular indigo twill. Chunky constructions designed for jackets, tops and oversized shapes. In spite of their chunkiness, they are soft to touch and super comfortable.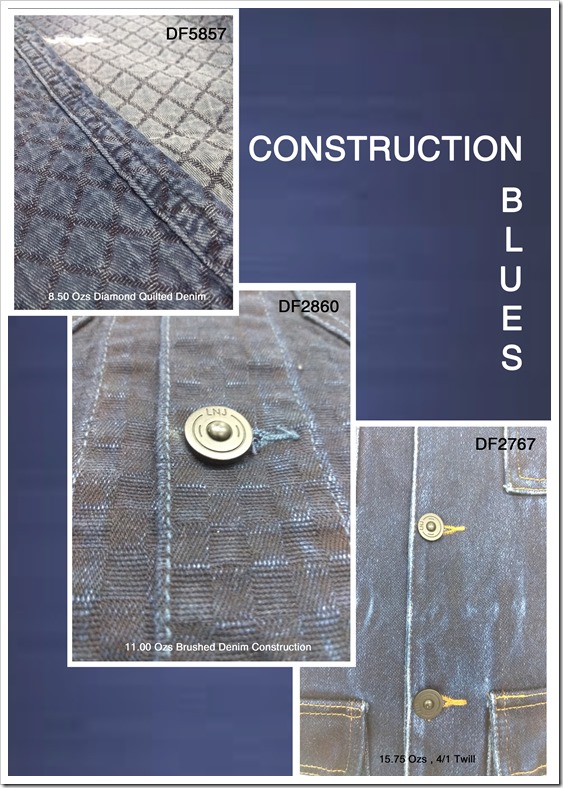 SUSTAINABILITY
LNJ as a company has a strong focus on sustainability . The company has ventured into hydro , wind and solar power to reduce CO2 emissions besides using recycling PCW and working on waste management to minimize the impact on the environment.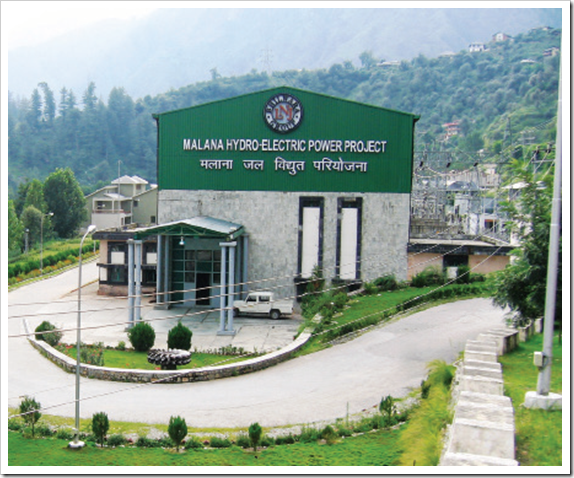 HYDRO – India's first merchant hydro power plant, reducing 800,000 tonnes of CO2 emissions annually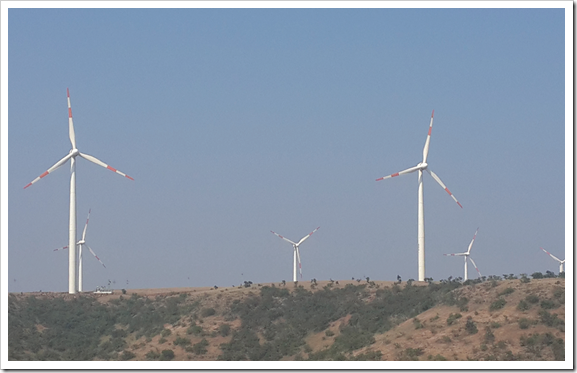 WIND – Harnessing wind power from an 80+ MW capacity. Reducing 130, 000 tonnes of CO2 emissions annually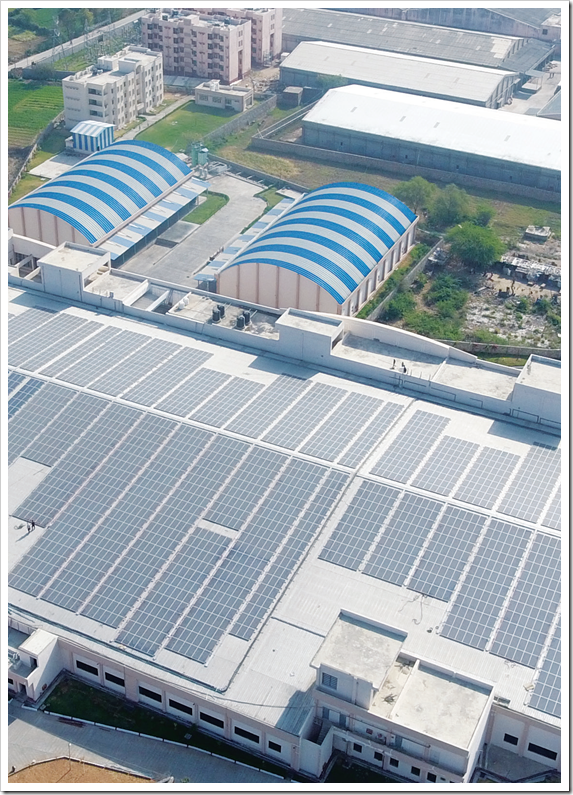 SOLAR – 5MW Capacity of solar power installed
3 | RECYCLING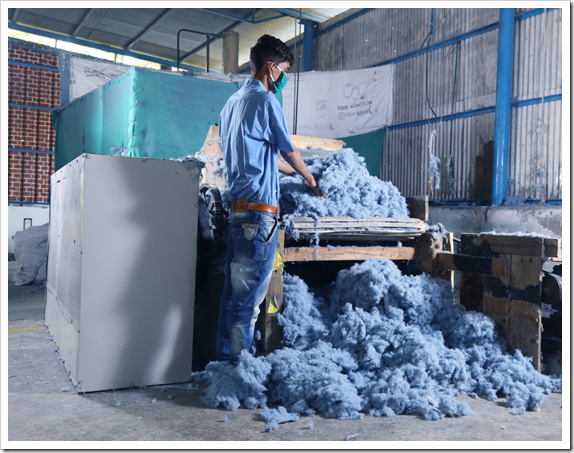 GARNETTING of post consumer waste garments.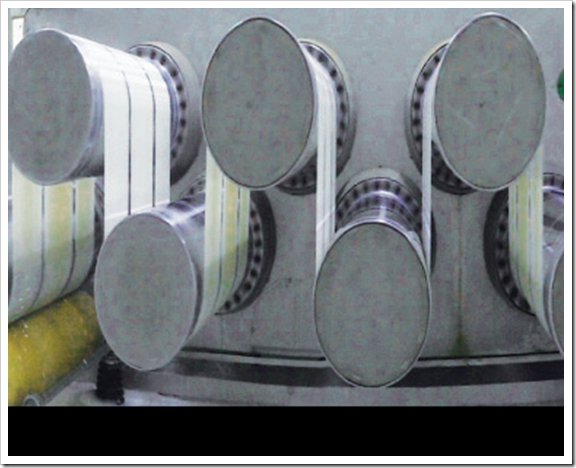 Recycled Polyester Fibre
4 | WASTE WATER MANAGEMENT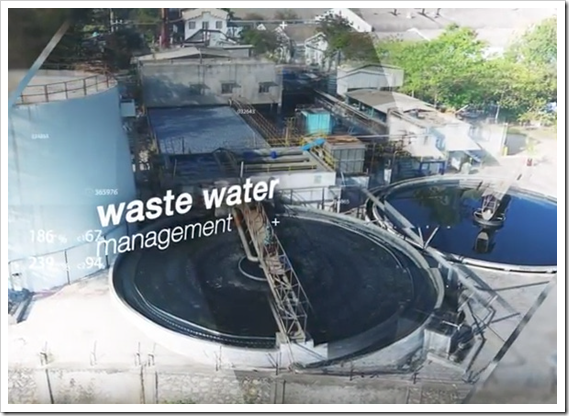 Effluent treatment plant saving 1350 kiloliters of water per day.
For more information on the company, contact
Mr Prabir Bandhopadhyaya at :  prabir.bandyopadhyay@lnjbhilwara.com