Continuing our weekly news snippets, here are some interesting ones for Week 367
ThredUp and Madewell Open Brooklyn Pop-Up Shop Featuring Exclusively Secondhand Clothes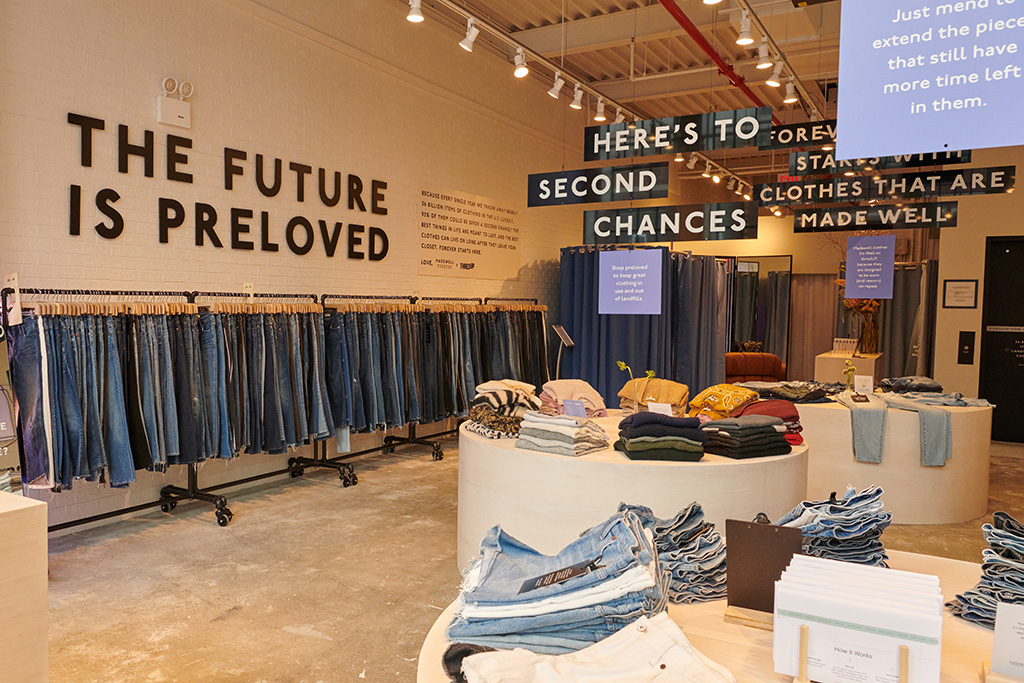 ThredUp is attempting to bring shopping full circle. The online consignment and thrift retailer opened an in-person pop-up shop in collaboration with Madewell, which is wholly loaded with secondhand clothing. The store, which is located in Brooklyn, New York, is a limited-edition extension of the online Madewell Forever denim resale program, which debuted in July. Customers will discover an assortment of 100% secondhand Madewell items supplied from ThredUp within the pop-up. Denim, skirts, coats, sweaters, shirts, and other pieces range widely from $10 to $40.
The aim is to extend the lifespan of garments while also challenging the existing retail structure. The shop, for example, has QR codes at each clothing station, allowing ThredUp to provide a deep dive into how to buy, wear, care for, and pass on environmentally friendly apparel. According to Thredup's 2021 Resale Report and Green Story Inc. study, every time a buyer purchases used rather than new, carbon emissions are decreased by 82%. Visitors can bring their garments to be properly mended on-site in addition to buying. The store also sells clothing that may be customized on-site for a perfect fit. ThredUp and Madewell repurposed existing Madewell tote bags for this store, screen printed over prior patterns to guarantee no packaging materials were produced net new or wasted. ThredUpClean Out Kits will also be available in-store to assist customers in keeping their clothes in use and out of landfills.
Myntra ties with the Better Cotton Initiative.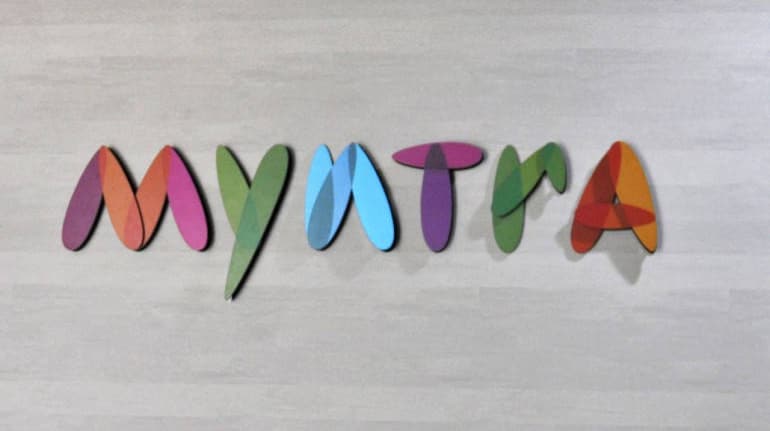 The largest Indian platform for fashion e-commerce Myntra said on Tuesday that it has collaborated with Better Cotton Initiative (BCI) and would source cotton for its in-house brands' clothing through the worldwide non-profit organization. According to a statement, Myntra intends to get around 50% of its cotton demand from BCI over the next five to seven years. BCI has one of the largest cotton sustainability programs in the world, intending to make cotton cultivation sustainable. During the previous cotton season, BCI and its partners taught approximately 2.7 million cotton farmers sustainable techniques that use fewer pesticides and water to maximize agricultural efficiency.
"Through this collaboration, Myntra will initially get 10% of its cotton demand from BCI, to increase that to 50% during the following five to seven years. To make adoption, scaling, and measuring easier, a mass balance approach would be used, in which Better Cotton would be blended with traditional cotton throughout the supply chain "According to the statement. While this means Better Cotton cannot be physically traced to final goods, BCI farmers will profit from the demand for Better Cotton in proportion to its sources, according to the statement. Better Cotton currently accounts for 23% of worldwide cotton output, with BCI's almost 70 implementing partners quickly adapting their methods to changing conditions during the COVID-19 epidemic, according to the organization.
We strive to implement more ecologically friendly practices across our supply chain as the country's top fashion and leisure retailer. Myntra VP Product Development and Sourcing Neetu Jotwani stated, "By partnering with the BCI, we will continue the path to source more sustainable cotton across our whole company, striving towards a brighter future for the cotton industry and people whose lives depend on it."
US' Wrangler collaborates with Infinited Fiber Company for sustainable denim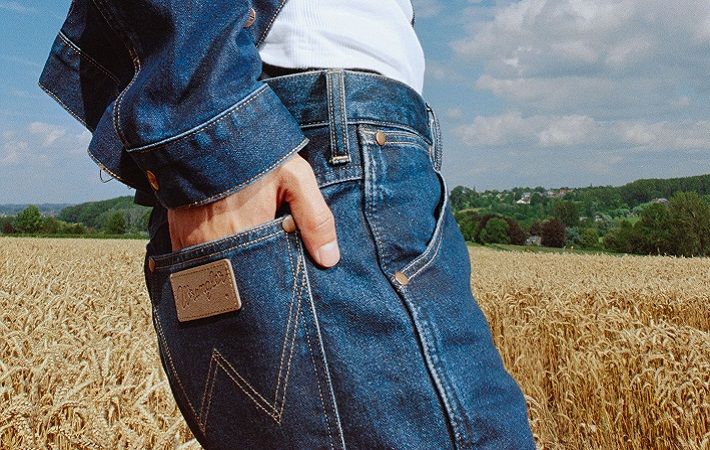 Wrangler has collaborated with Infinited Fiber Company to include Infinna – regenerated, recyclable fibers – into its Infinited Blue FW21 line, its most sustainable denim ever. It also includes Indigood, foam-dye technology to reduce effluent by over 99 per cent, and an e-flow finishing process.
The sustainable denim is composed of Infinna, a premium fiber that has a comparable feel to regular denim's soft-yet-durable cotton but is manufactured from textile waste. Conventional cotton cultivation is notorious for consuming a lot of water and pesticides, but Infinna can be made using a fraction of the water by utilizing responsible chemistry, according to a joint press statement from the two firms. Indigood Foam-Dye eliminates traditional indigo dyeing's traditional water vats and chemical baths, while e-flow technology employs nanobubbles to transport chemical products more efficiently throughout the fabric's finishing process, resulting in a smaller environmental impact.
Wrangler and Infinited Fiber Company began their joint path to a circular future for textiles in 2015 when the commercial viability of Infinited Fiber's technology was first examined and Wrangler began their quest of circularity. The Wrangler brand's unwavering dedication to a more circular supply chain, along with Infinited Fiber's superior process technology, brought this unique denim fabric to life over six years, according to the announcement.
ORTA's VR Experience Launch Aids Carbon Footprint Reduction Goals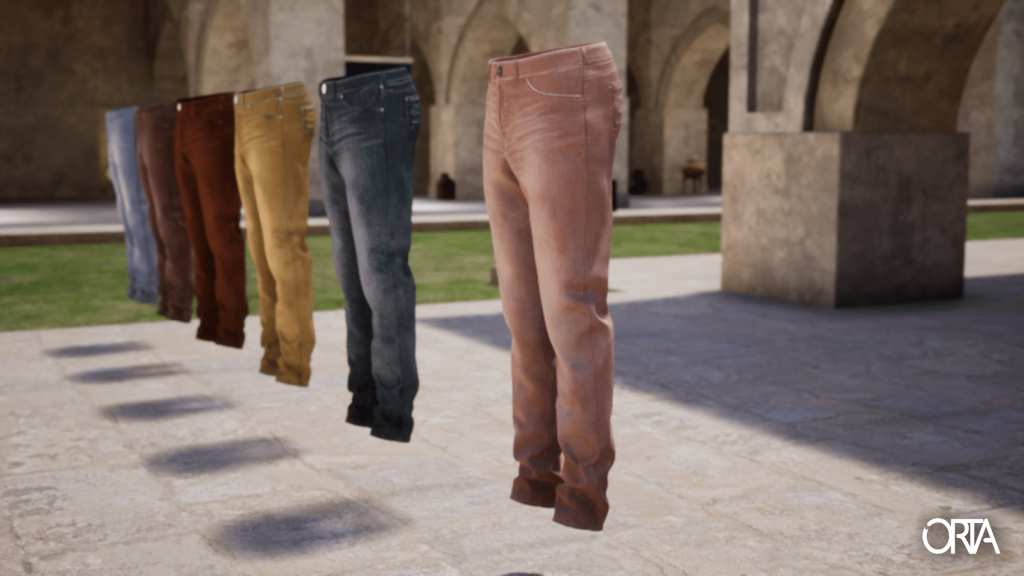 ORTA launched an online virtual reality (VR) experience earlier in 2021, where partners could take a virtual hot air balloon flight and see new denim materials. Beyond the objective of providing sensations of relaxation and "zenfulness," the actual purpose of the VR experience is to expand the denim manufacturer's sustainability drive to minimize waste. The tool, created in partnership with virtual reality company Muse VR, is one of the most recent additions to ORTA's "New Denim Route," a supplier and resource platform meant to increase transparency in the denim production process.