Reliance Brands, a part of Reliance Industries Group, which runs stores of 19 international brands in India – including the likes of Muji, Kenneth Cole, Steve Madden, Diesel and Brooks Brothers has entered into a master franchise pact with the premium Dutch youth fashion company, Scotch and Soda, to set up its stores in all major Indian cities by next year.
Dutch apparel brand Scotch & Soda, which was being sold exclusively on Myntra.com, has cracked a long-term partnership with Reliance Brands to open its stores in India. The e-commerce rights for the brand will also move to Reliance at a time when fashion retailers are looking to deploy a multi-channel strategy of having physical stores as well as a notable online presence.Myntra had struck an exclusive partnership with the Amsterdam-based brand in 2014. Over the past two years, a bunch of international fashion brands like Topshop , Dorothy Perkins and Miss Selfridge inked exclusive partnerships with the likes of Jabong.com and Myntra.com to test the India market. Recently Flipkart – the e commerce giant – has purchased Jabong through its subsidiary Myntra to become the largest retailer of fashion clothing in India. Reliance seeks to challenge the domination of Flipkart in this realm.
Scotch and Soda has over 160 stores of their own globally, and can be found in over 8,000 other outlets, including the best global department stores, as also on their Web store. The merchandise is designed at their church-turned-studio in the heart of Amsterdam. Darshan Mehta, President and Chief Executive of Reliance Brands said
"It is ironic that in an increasingly crowded premium fashion space, getting a good tee or a nicely washed and well-fitting denim is rare Scotch & Soda is one of the few companies that is dedicated to crafting quality garments rather than emphasising on the brand logo. I have long been their admirer and consumer. The brand's stores echo the theatre of their craft. Refreshingly differentiated. We now have the privilege and joy of partnering with them for India"
Over the past year, business houses like Aditya Birla Group, Reliance Industries ,and the Tata have all spruced up their online commerce offerings, particularly in the fashion and lifestyle category . Snagging online rights has become significant for retail groups which bring in foreign retailers to India. Recently, fast-fashion retailer Forever 21 snapped ties with Myntra and bagged a new deal with Madura Fashion and Lifestyle, which gave the group online and offline rights for the American brand. Scotch and Soda going to Reliance is another setback for Myntra.
The newly-formed partnership will drive Reliance Brands to go more deeper in the roots of the premium retail market in India coupled with Scotch & Soda's global expansion drive.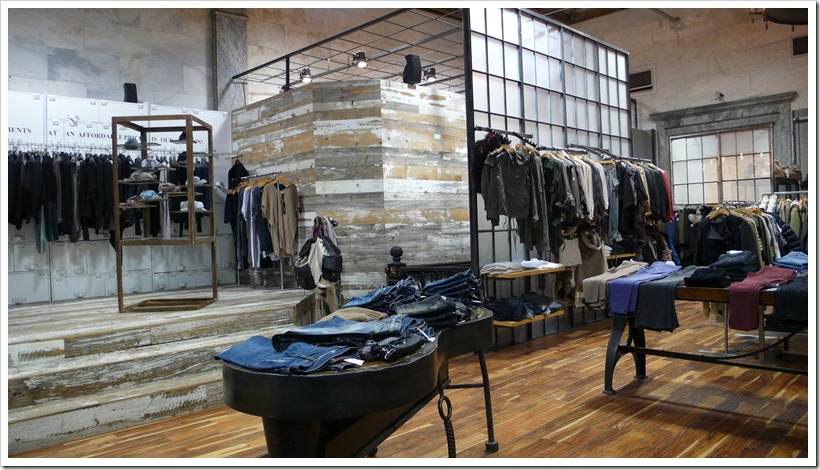 ---