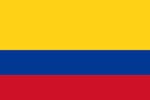 Further to our last report on the imports of  denim in Colombia in the first quarter of 2014, we are here giving details about the imports of denim fabrics in May/June 2014. The report will consist
The main buyers of denim who imported denim in this period.
The approx idea of quantities that they bought.
Average prices at which they  bought.
The countries from where such purchases were done.
Contact details of the buyers.
Supplier countries – the top countries which supplied denim fabric to this market and approx quantities and prices at which they shipped the fabrics.
Rest of the report is visible to our paid subscribers. In case you wish to contact us for more info at , send email at mktg@balajiinternational.com . To see all protected reports titles,visit this page http://www.denimsandjeans.com/subscriber-only-reports-3