How many of us can use the phrase " A life with denim" to describe their denim experience ?. Not many!  Because it needs a very long , dedicated and passionate indulgence with this fabric to justify the usage of such words. But there are few professionals in the denim world for whom such words could be an understatement.
Piero Turk from Italy is one such denim aficionado. His association with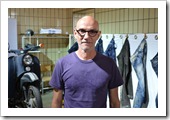 denim is long and deep and he has worked for some of the top denim brands worldwide (let him tell about it in his own words below) . He is also an amateur photographer and has been shooting images from vintage jeans from his own vintage collection with enlarged views of fabric , wash and mending details , accessories etc. He decided to recently publish his images in the form of a photo book : Details – A life with Denim . With over 300 amazing photographs of denim in close details covered in 90 pages, the book is a great  inspiration for denim professionals . I spoke to him to learn about his love for denim and to know why he decided to go for this book .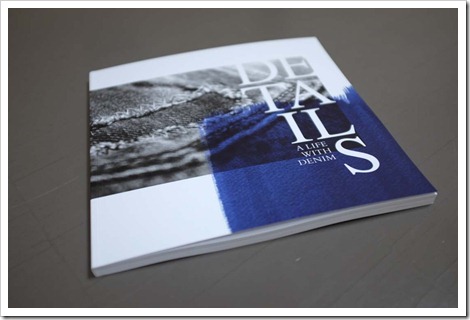 Hi Piero, you have a very long history of contributing to the denim world. Can you tell us more about your denim life ..
I loved denim since I was a child. 50 years ago I was wearing jeans imported from USA as much as I could.
When I started working in textile industry, 30 years ago, with people already famous in jeans world, Adriano Goldschmied, Claudio Buziol, I had the opportunity to be very close to the new denim era that started in Europe and Japan at beginning of '80s. From then I worked more and more in jeans and denim world.
Then after working many years together with Adriano Goldschmied for many of the most jeans and fashion brands around the world, in year 2000 I opened my own design studio. During the last 15 years I did work for many top level denim brands. EDWIN, BIG STAR, MUSTANG, AG, SEVEN, GUESS among others and for fashion brands like SPORTMAX, SEE by CHLOE and others helping them to develop their jeans line.
Your new book " A life with denim" is one more step in this direction. Can you tell us why and how you thought about this book.
The book is the end of a process I started many years ago. Photographing detail of vintage garments from my own collection. Using those images for my design work. Taking inspiration from them to develop new and modern products. First I started 2 years ago my blog  A life with denim and the book is one step forward of all the work I've done. Images of details useful for me and people working in denim industry.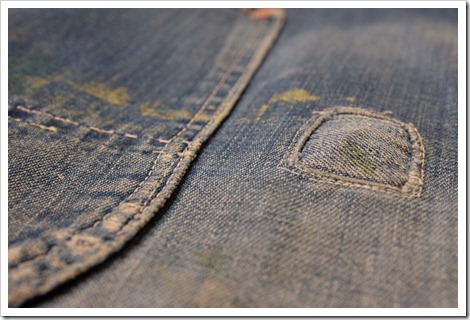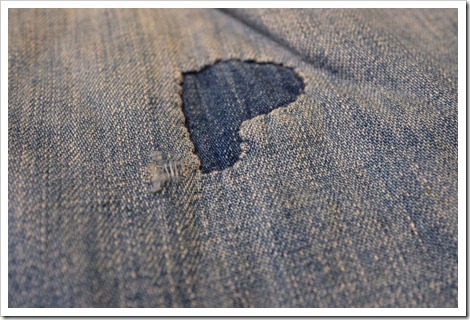 Why do you think that denim is full of life and seems to be getting younger with passing time ? Do you think any other fabric has ever achieved or can achieve similar status ?
Denim is the only fabric that can change its face millions and millions of times. And it's democratic. Can be worn by everybody. Any age, any income level, any size, any country.No other fabric can achieve that.
What are the biggest differences you see in denim as it stands today compared to when you had just started your work in denim
The biggest difference is that now denim is a fabric with high technological contents and it develops very fast. Now it's used as a "noble" fabric in the fashion world. In the '80s it was mostly related to youth culture and workwear.
The book is priced at $38 and can be bought at Etsy here .
We can't get enough of lovely images from his book. Some more below !