Bethnals is a new denim brand from  London and offering unique unisex jeans for AW'14 . With long years of industry experience under their belt, this brands aims to be different and is not  influenced by trends, but rather the culture of the city around them .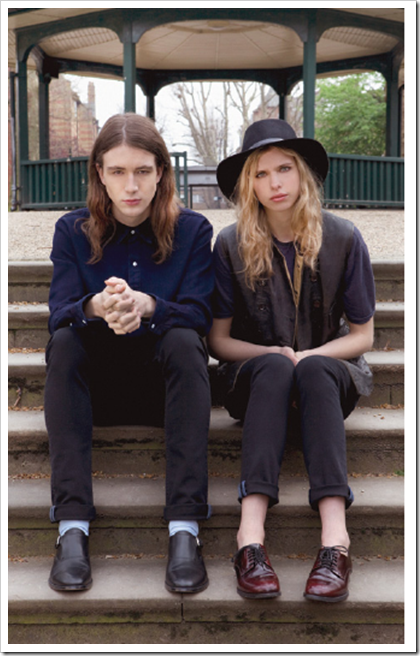 We spoke to the Founder Designer of the brand – Melissa Clements – to understand why she brought up this brand with a different niche and she shared her frank views with us .
Hi Melissa ! When did you start this brand and why did you think about starting it ?
Hi! . Bethnals is a  brand I have believed in for the last few years, and which I am excitedly on the verge of launching with thanks to you. I have been working in the Fashion world for the last 15 years, Buying and Developing denim for a few of the big boys out there. Now here I am the David amongst the Goliaths!.
The brand has launched on a kickstarter campaign this June.  But I have been working on it for over a year to get perfect before launching.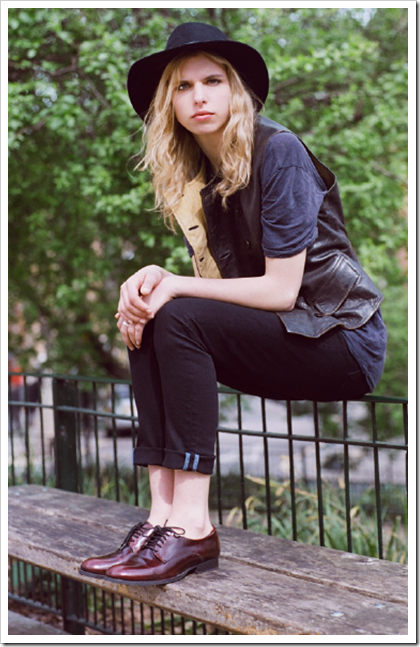 We don't see many of unisex jeans in the market. Why do you think such jeans have higher appeal  for  your target consumers rather than separate styles for men and women?
From my experience on the buying floor I came across men buying skinny jeans, or borrowing their girlfriends skinny jeans and personally I feel like the 'Boyfriend' jean trend always looks more authentic when you actually are wearing mens jeans! The androgynous look has long been coveted in the fashion world and its a style that fits the Bethnals aesthetic perfectly. We're making jeans that are the right fit for our customers, regardless of their sex.  With Bethnals there is no such thing as girls and boys jeans."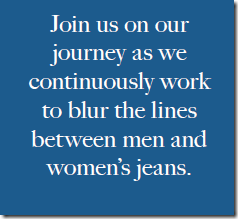 How do you select the fabrics for your jeans as normally women go with lighter , softer fabrics  with higher stretch and men's jeans are normally crafted with heavier fabrics having  comfort stretch.  How do you settle this contradiction ?
Men in London are big fans of the skinny jean, this cannot be made with heavy comfort stretch, there needs to be a performance stretch construction to achieve this silhouette- that is why they have been stealing their girlfriend's jeans!!.
I have thrown away these pre-conceived ideas of what characteristically have been defined to be men's and women's denim. The choice of fabrics on the market now is extraordinary, I am exclusively working with Isko on my jean qualities which can achieve the look of a more masculine, heavier twill/slub/denim character but with the performance of a typical womens stretch.
Denim trends start with the fabric choice, and we are no longer limited to a 98 cotton 2 elastane cut in every fit and every wash… Its an exciting time for Jeans!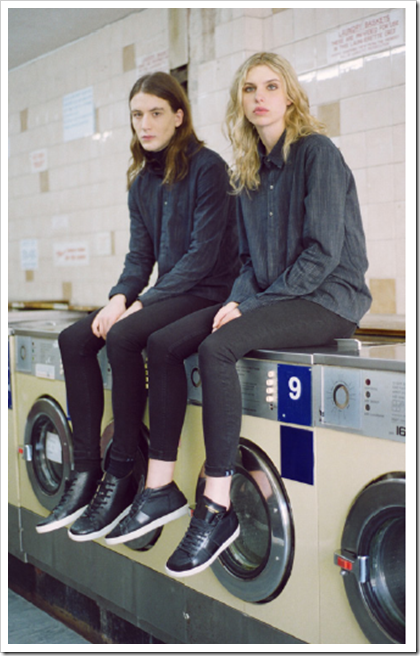 The underlying direction of your brand is "back to the basics" . Does it mean minimal styling and washing ? If so , is Bethnals aiming to be  recognized as a  "Raw Denim Brand"?
No, our jeans are washed, to ensure they are soft and tactile, Bethnals believe in fading with wear, so your life is imprinted on your jeans rather than in the laundry. The key to Bethnals is simple long lasting denim design- which will live beyond the ever changing landscape of the fashion world.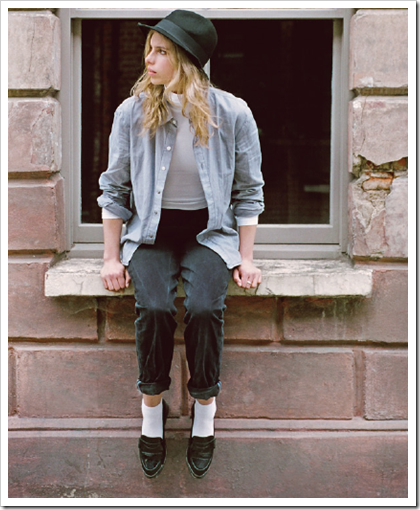 London has been one of the most important fashion destinations worldwide. When you say that there is a "London inspired stamp" on your jeans and other items, what characteristics do you refer to ?
Exactly what you say- London is one of the most important fashion destinations- the trends start here- especially for denim as its driven from the street rather than the catwalk. There is so much diversity and inspiration just heading out to work. Londoners are definitely not the most polished of people but we are creative, and its that pulled together, easy style that is Bethnals! We talk of The London Uniform, and to us that is 1- pair of jeans and 2- a t shirt!  It is not so complicated!
Priced at just £75, guys and girls can take their pick from three classic styles – SKINNY, STRAIGHT and RELAXED. Each style is also available in exclusive white and black tape selvedge denim for £125.