Have you ever been browsing Amazon for apparel and desired you could try anything on before making a purchase? If you reside in Los Angeles, you will be able to do so very soon.
While everyone else is shifting their operations online to manage and expand them, Amazon is doing the exact opposite by creating a physical location. Amazon is launching a new sort of store devoted just to clothes, and it will, of course, be equipped with cutting-edge automated technologies. Will go by the name, Amazon Style, which will be a store that will sell clothing, footwear, and fashion accessories.
"Our first-ever physical apparel store offers a personalized, convenient shopping experience where Amazon's technology and operations make it easy for customers to find styles they love at great prices," the company wrote in a blog.
Customers may shop for familiar names while also finding new and rising designers among the store's hundreds of top brands. Customers may submit goods to a fitting room via the Amazon Shopping app, where they can use a touchscreen to browse more alternatives, rate products, and request more sizes or styles, which are delivered directly to their room in minutes. To help consumers find looks they'll love, Amazon Style blends Amazon's passion for fashion with excellent technology and best operations.
WHAT'S IN AMAZON STYLE?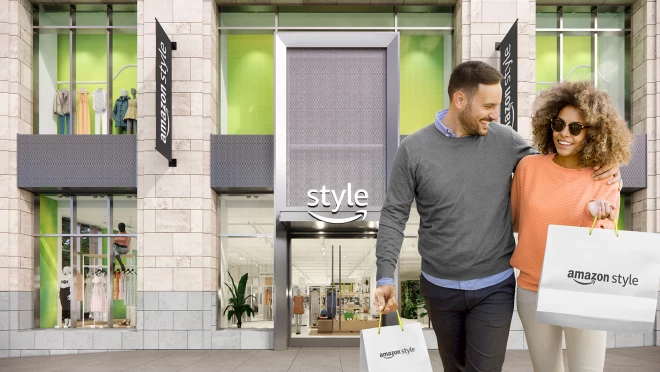 Amazon Style will be the e-commerce giant's first physical shop, offering apparel, shoes, and accessories for men, women, and children. According to the firm, Amazon style will showcase display products, giving in-store shopping- more looks and less clutter. As per the amazon team, the physical store will feature hundreds of brands hand-picked by fashion designers, as well as input from millions of customers who buy on the company's website. The first Amazon physical store will open sometime this year in The Americana at Brand in Los Angeles, California.
Amazon, in usual manner, is attempting to leverage technology to make the physical retail experience more seamless and convenient. The actual store will be distinguished by racks with QR codes that consumers can scan with their phones to view available sizes, colors, customer reviews, and product specifications. Then, when you want to try anything on, you just press a button. They'll get sent to dressing room. Amazon will also send you other goods on its own initiative, similar to suggestions, although you are not required to try them on or wear them. When a fitting room is prepared and packed with your items, the Amazon app will notify you.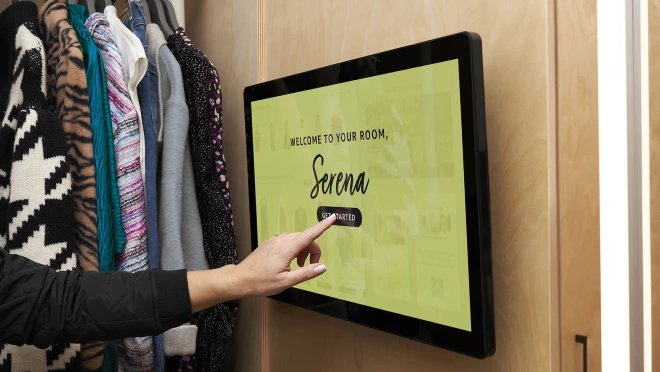 Amazon Style will provide shoppers a broader range than other stores without the clutter of racks upon racks of clothing, according to the business, and its enormous distribution network will allow it to refresh its in-store goods on a frequent basis.
Customers do not have to leave their fitting rooms to continue shopping. They can rate items on the tablet to get fresh suggestions in real time, and they may request more designs and sizes to be sent to their fitting room closet in minutes. Amazon Style's on-site operations, along with modern technology and procedures employed in Amazon fulfilment facilities, enable this quick delivery. Touchscreens in the fitting room will allow you to request more things. If you wish to purchase something, you may do it in-store or save it to your Amazon Shopping app for later purchase. You can also use the app to locate clothes and have them delivered to an Amazon Style shop for in-person fittings.
Personalization is at the heart of Amazon Style. As customers shop, the machine learning algorithms provide personalized, real-time suggestions for them. Amazon Style will propose things particularly for the customers while they tour the shop and scan items that capture their interest. Customers may contribute information like their style, fit, and other preferences to obtain more refined recommendations for an even more personalized experience. Customers can simply browse discounts in store that fit their preferences directly in the Amazon Shopping app, making shopping for bargains even more customized and simple.
Personal style used to be pricey and exclusive, but thanks to Amazon Style's advanced technology, distinctive store design, and attentive curation, they've made it easier than ever for consumers to find goods that make them look and feel fantastic.
GETTING ALONG WITH IN-STORE AND ONLINE SHOPPING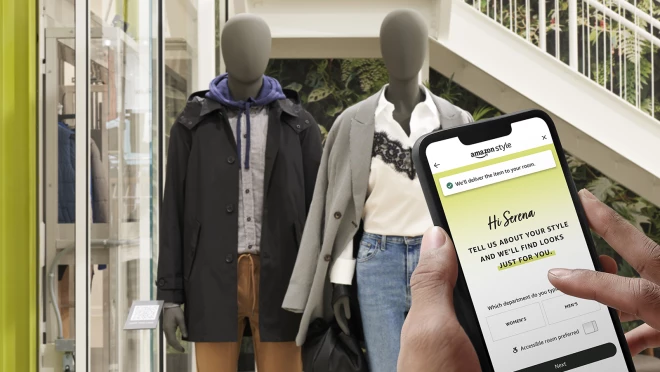 Amazon Style provides the same amazing prices as Amazon.com, as well as Amazon's large assortment of fashion and the convenience of seeing and trying on things. Here are some of the ways Amazon has made shopping convenient, whether in person or online:
Discover in- store, buy online: Customers may simply locate and buy more styles online in addition to Amazon Style's large range of goods available for purchase in-store.
Keep shopping after leaving the store: Goods scanned at Amazon Style are kept in the Amazon Shopping app, making it easy to come back and buy later or browse additional items online from the new companies identified in the store.
Shop millions of items online, try on in- store: Customers may shop for clothing on Amazon.com, have it delivered to Amazon Style, and try it on in a fitting room. Customers may return items in store if they aren't ideal, and Amazon will do the rest.
Great prices: Amazon Style is no exception to the company's reputation for low costs. The prices in stores will be the same as those on Amazon.com. Customers may also use the Amazon Shopping app to browse offers at stores that match their interests.
THE CHANGE – BY AMAZON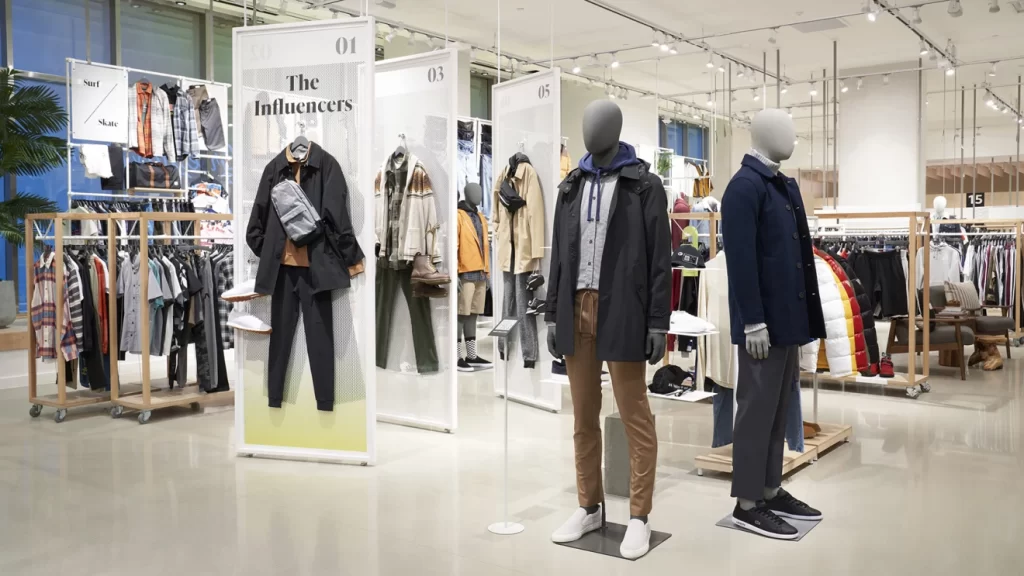 Interestingly, Amazon makes no mention of whether the shop would use "Just Walk Out" technology, which allows you to grab things from the shelf and leave without having to pay for them at a register. Simply put, your Amazon app has been charged. However, Amazon One will be supported by the shop. It's a technology that allows you to pay for things after confirming your identification with your palm.
Amazon's clothes shop isn't the company's first foray into physical retail. In addition to its two dozen physical Amazon Books sites throughout the country, the business had set to launch and is now open, its first "smart" food store in Woodland Hills in 2020.