Nudie Jeans distinguishes itself in the crowded premium denim space by offering consistent quality and added value in each collection. Its clothing is made of 100% organic cotton denim and the company prides itself on social responsibility and transparent production. Founded in 2001 in Gothenburg, Sweden, the brand follows an ethos of conscious consumerism and sustainable consumption, recycling worn-out products, re-selling secondhand pieces, and opening repair shops – with free service for well-used Nudie jeans – in various cities around the world. Its range of products is extensive, consisting of tops, bottoms, jackets, and accessories for their men's, women's, and kids' lines.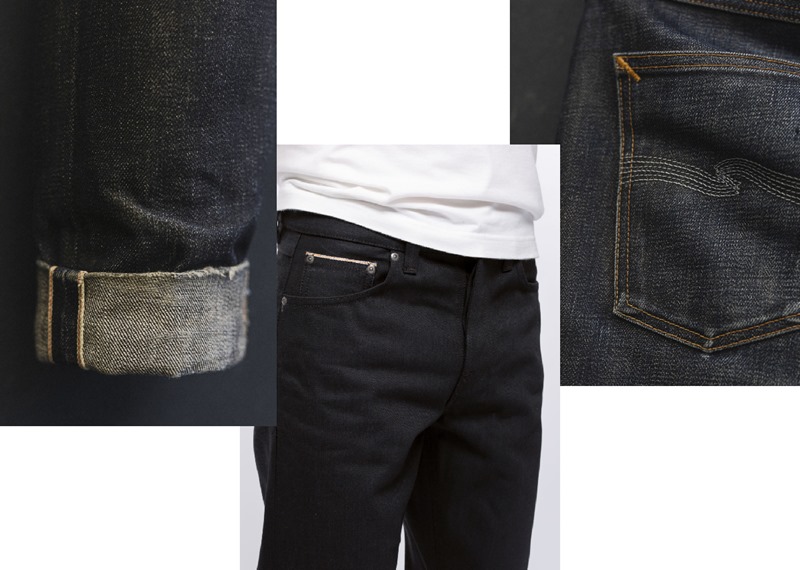 We are amazed by the level of transparency which Nudie Jeans has displayed on their website for various products of theirs. Without any inhibitions, they have disclosed the sources of the materials and factories used to manufacture their products. Starting from the places where the cotton is ginned , yarn produced , trims made and fabric manufactured the company goes all the way in describing the companies where the jeans were made and how they were transported from those locations. Even more surprising is the statement showing whether NUDIE JEANS team has visited these locations or not and also a figure on the employees of these companies. The level of disclosure seems really the most detailed one that we have seen till yet !
We take an example of their newest addition – The Steady Eddie Jean – which is constructed with a tapered leg made in organic denim. In the table below, we see the most transparent information on the manufacturing of the jeans below :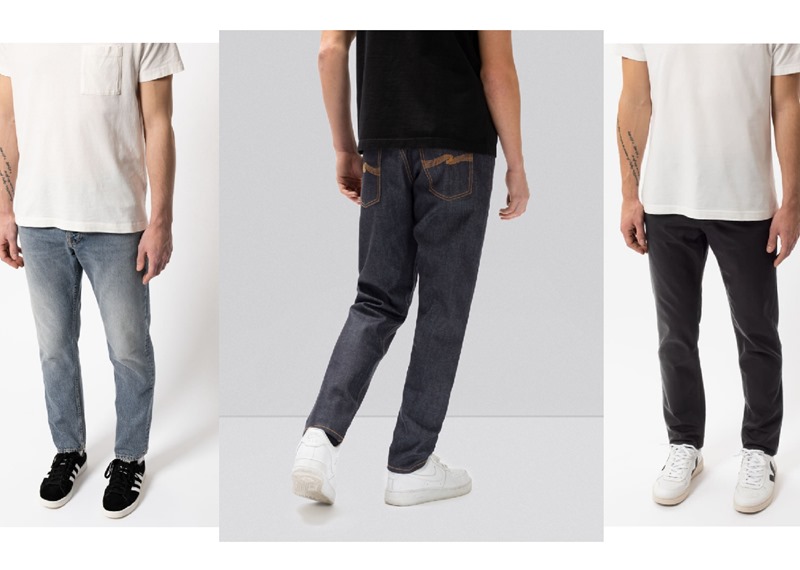 FABRIC
Categories
Raw Materials
Yarn Process
Mfr. /Supplier
Company & Place





Suppliers & Ginning
1. Akasya ltd.
(Balçova & Turkey)
2. Agrona
(Konak – İzmir, Turkey)

1.Spinning, Weaving Mill, Fabric
2.Dyeing & Fabric Supplier
Bossa Denim
(Adana, Turkey)
C&S srl
(Perugia, Italy)




Employees
1401
Visited by Nudie Jeans?
Akasya- Visited
Argona – Not Visited
Visited
Visited
TRIMS
Categories



Lining Supplier


Thread Supplier



Button &
Rivet Supplier


Paper & Woven
Label Supplier
Jacron Patch Supplier


Company & Place



ORTA Anadolu
(Kayseri, Turkey)

1. Coats Koban
(Tunis, Tunisia)
2. Manifattura Italiana Cucirini Spa
(Cene, Italy)
Berning +Söhne GMBH & Co. KG
(Wuppertal, Germany)

A-TEX Turkey
(Istanbul, Turkey)

Officina 3 s.r.l.
(Padova, Italy)

Employees
1428
73
40
Visited by Nudie Jeans?
Not Visited
Not Visited
Visited
Visited
Visited
MANUFACTURING
Categories

Embroiderer & Assembly
Printer

Garment Wash

Press Packaging
Unit
Company & Place



GP Industry /Proffessione Moda S.R.L.
(Benevento, Italy)
G.F. Stampa di John Pesaturo
(Campania, Italy)

Fimatex s.r.l
(Corropoli, Italy)


Alternative Fashion / Sa.Ma
(Cagli, Italy)

Employees
59
1
38
14
Visited by Nudie Jeans?
Not Visited
Visited
Visited
Visited
As we can see in the tables above, the disclosure on all the supply chain is given in minute details. Nudie Jeans also mentions that they use a Truck for the route with which the garment is transported. And their warehouse location in Borås, Sweden.
This kind of disclosure sets a great example for the industry to follow and also opens new avenues for further improving upon this transparency. For example, NUDIE might take this to another level by adding the sustainability disclosures related to an individual product – giving enough information for the consumers to make an informed decision on the kind of product they are buying.
And not missing to spell out more information on the STEADY EDDIE Jeans. They have been washed down to a muted bright blue hue with warm highlights. Its subtle abrasions and wear marks give the jeans a lively depth. The wash has rendered beautiful wash effects at seams and a marbling structure in the darkest areas, they are constructed with Nudie's signature orange stitching throughout. There are more options available in Steady Eddie- Dry Ace Selvedge, Dry True, Dry Black Selvedge, Dry Everblack, Black Change & Dark Classic.
Nudie Jeans – KUDOS !