Christian Cowan ventured his work as "Inclusion Line" which included athletic T-shirt dresses that meshed with his updated cropped and bedazzled sweatsuits , oversized logo T-shirts , paillette-covered hoodies and playful mini dresses. The designer also targeted the celebrity lovers by dressing various celebrities viz. Cardi B and Lady Gaga with his dresses.
"I was really inspired by the women who have supported me since day one," Christian Cowan said backstage after his spring show.
From baggy denim trousers to checkered body suit , a part of his collection targeted the denim industry as most of the designers are doing currently. The support of Vogue Fashion Fund proved to be very crucial for designer's brand growth ,
"Not only did it give me a drive to work harder, but it really made me assess every element of my business to creative. Also, the spotlight has been drawn on me and the advice from the judges and other designers has been amazing as well.". With a goal of expansion,he recently posted a clip from the hit 80s TV show Dynasty featuring Dominique Deveraux portrayed by Diahann Carroll where she declared "I don't sleep in my clothes, nor do I sleep with them. I require one bedroom for my wardrobe, and one for myself."
A young British designer, Christian Cowan ,born in England, marked the fashion industry 2 seasons ago. He studied at Central Saint Martins & London College of Fashion . Before graduation he could count Lady Gaga and Miley Cyrus as clients, with editorial coverage in Elle, Vogue and i-D. He started commercializing his collections from SS'18
"SS18 was all about translating my vibrant, high impact look, into a more commercial setting whilst remaining true to the brands DNA" . He symbolizes his designs with a brightness in day to day life, "I design with the same intention as music, it's there to take you on a journey, sometimes people need a break from the real world and their day to day lives, my designs are here to brighten up your day to day".
The SS19 collection showcased by him in New York Fashion Week attracted a great audience with fashion lovers around the world.
The Christian Cowan denim coupled with  shimmering stones stealth the show at NYFW for elegance.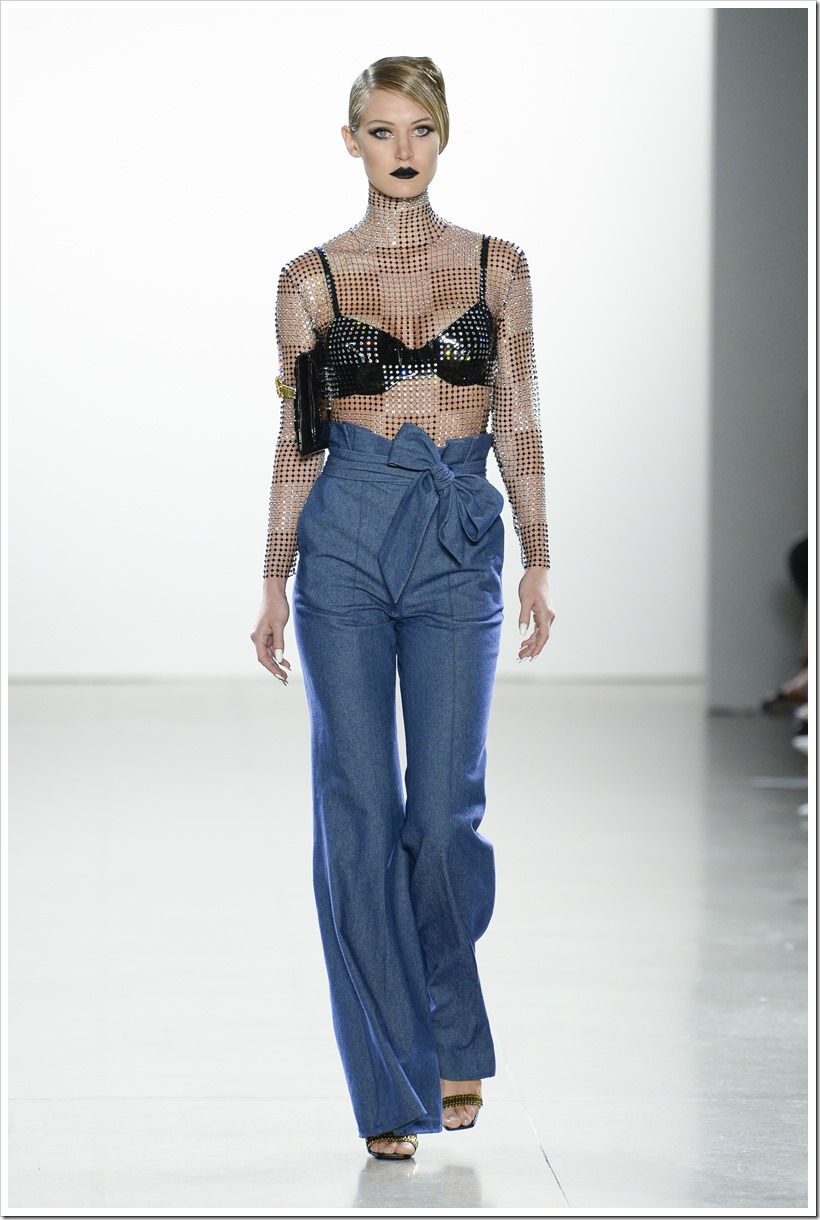 Bumble and dumble themed golden watch design patterned suit attracted a great amount of audience worldwide.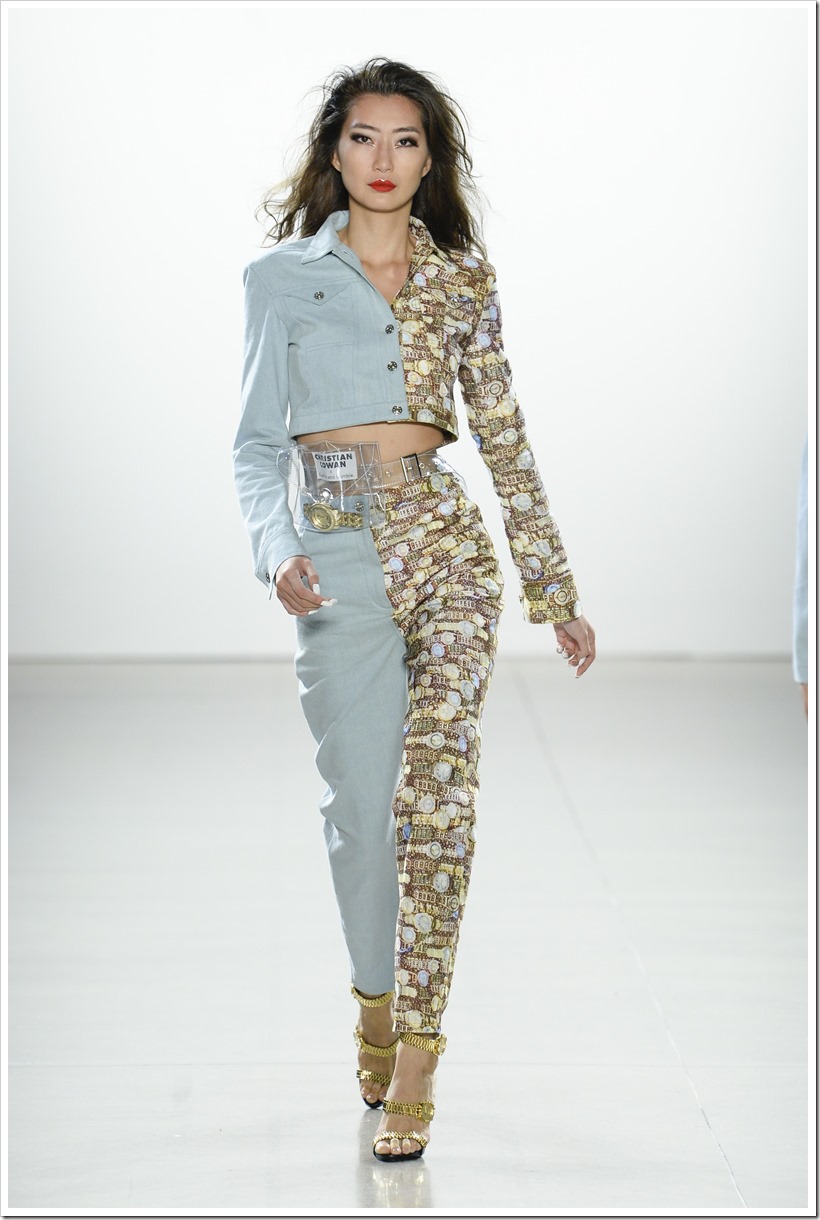 The soft colored depicted in the checkered suit for a perfect look. Not exactly denim but almost !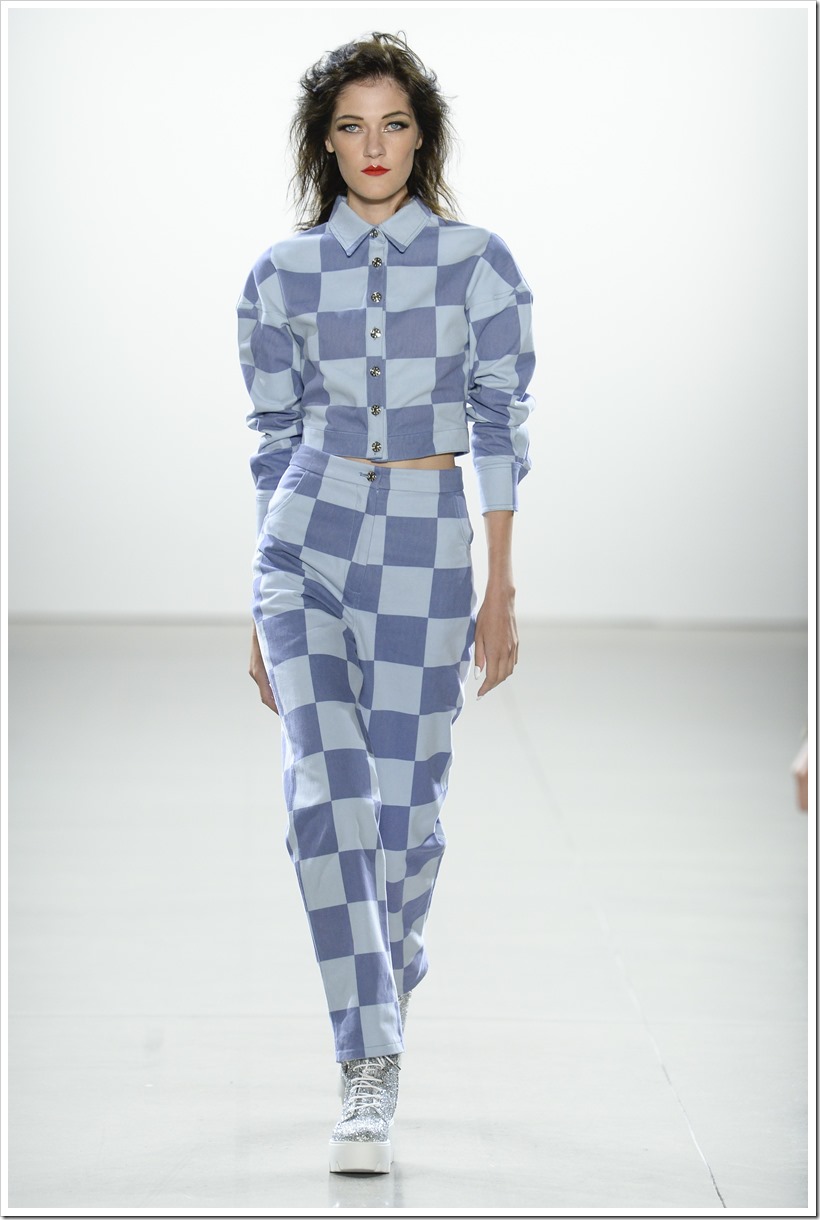 Denim Collared Dress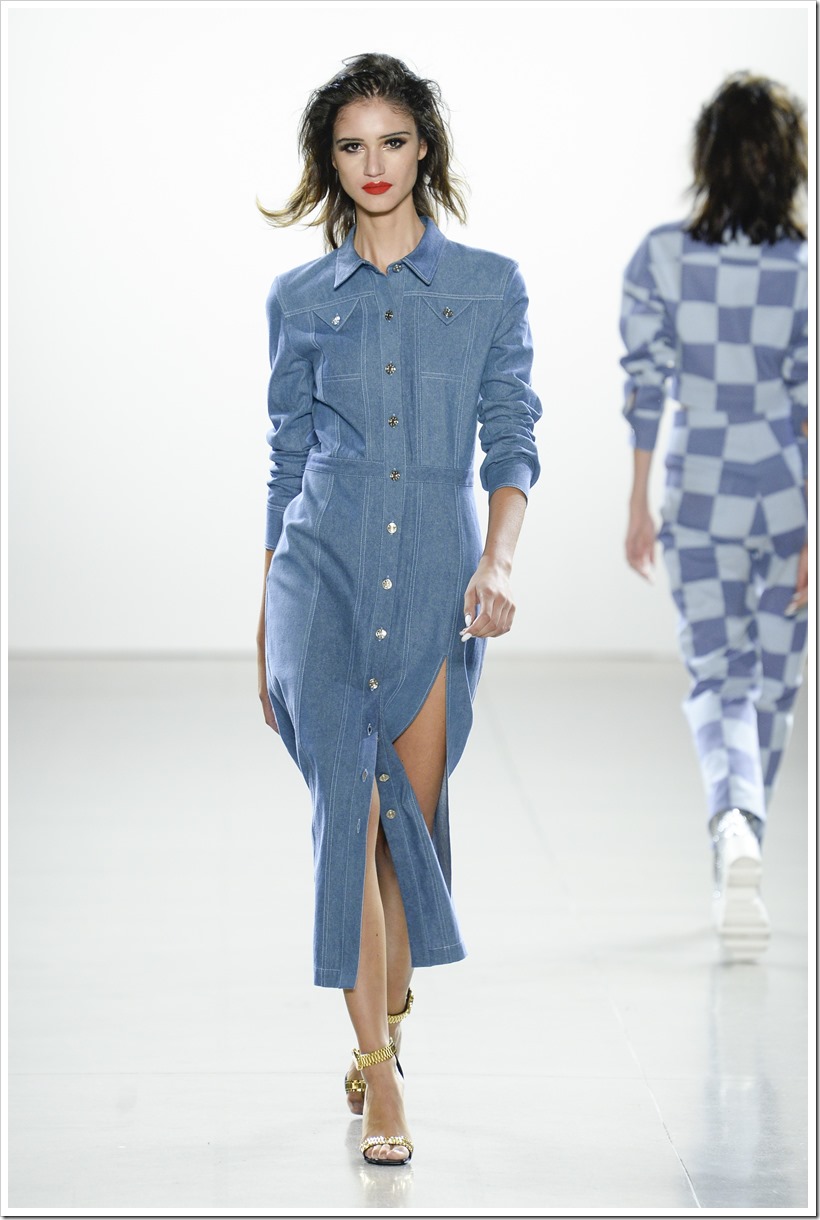 A beautiful mash up of Silver Jacket and the multi color paneled denim.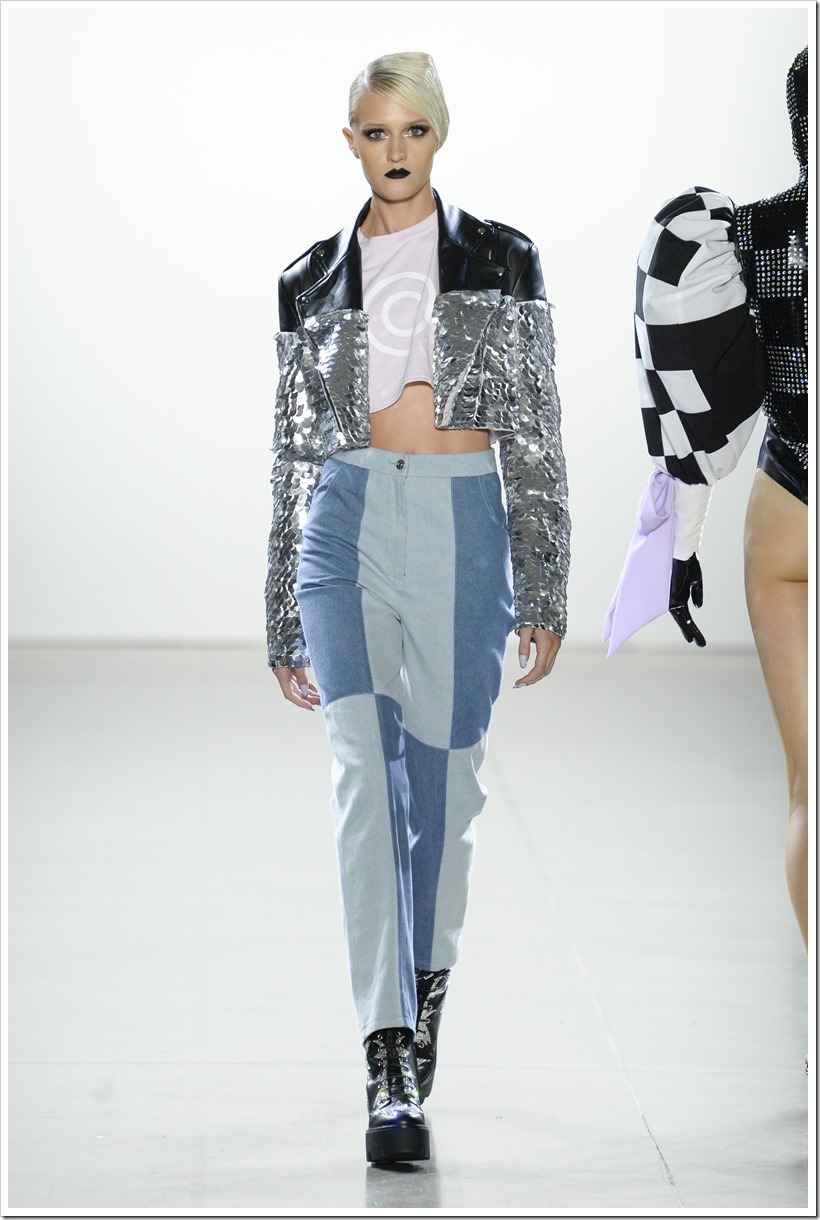 A simple blue aesthetic suit designed as a fashion for moms.