So here it is !  the much awaited denim brand by ace soccer player – Cristiano Ronaldo has been unveiled . As a brand, CR is new to the world of denim, their philosophy is steeped in the desire to create a denim brand without limits. Inspired by Cristiano Ronaldo, the inspirational superstar .Like Cristiano, both on and off the field, the brand in itself believes in chasing dreams and taking risks, pushing the boundaries and setting the new standard.The collection comprises of four pair of flex jeans and the prices start at $79 and go upto $144. With a Facebook/Instagram/Twitter following of 282 million , is the success of the brand a foregone conclusion ? Time will tell. In the meantime we check out some interesting pieces.
CR7 TYPE-S |SUPER SKINNY JEAN – COASTAL BLUE
The CR7 Type-S denim jean is designed for comfort and movability. CR7 stretch denim fits snug at the hip and tight from the thigh down to the ankle. Details include the iconic white rivet and a paint spatter effect. Authentic indigo yarns come together in this cotton blend resulting in a soft feel and the ultimate in comfort with 92% Cotton, 7% Polyester and 1% Elastane.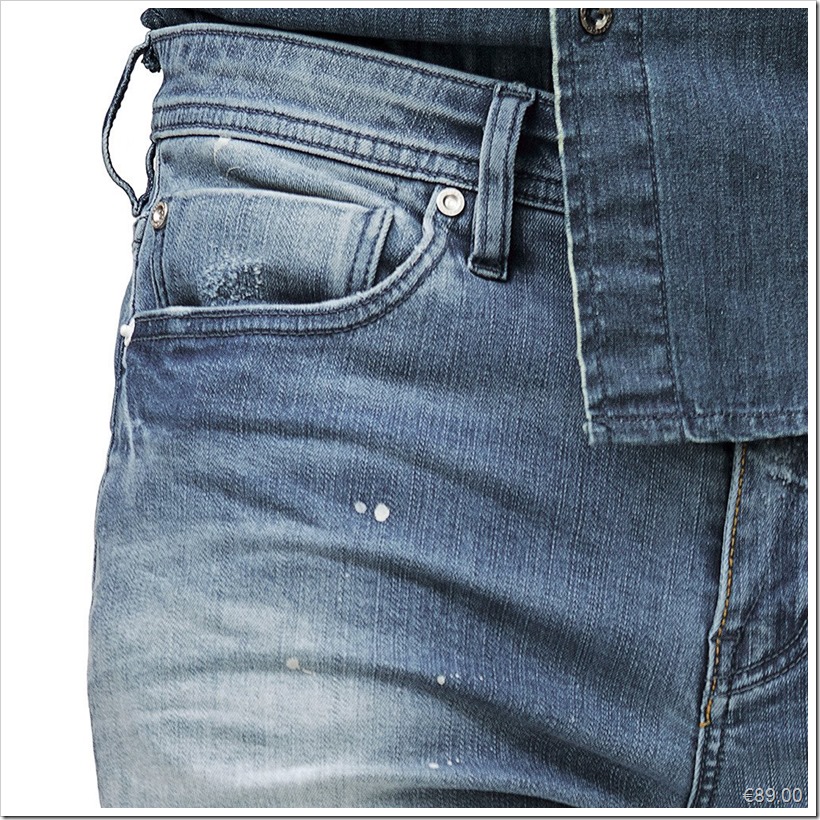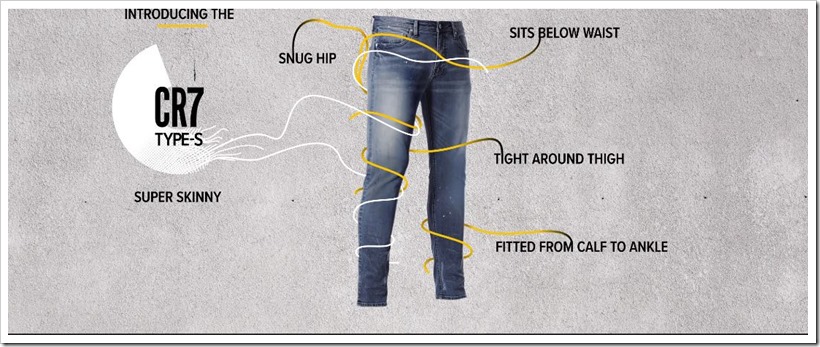 CR7 TYPE-T | TAPERED JEAN – NAVY RESIN
The CR7 Type-T denim jean has a low rise with a slight drop crotch, giving extra room and comfort in the seat and thigh. The arched leg tapers down to the ankle for a modern shape. A high stretch denim (3% elastane) with a soft comfort feel, the emphasis is on freedom and natural movement for the wearer .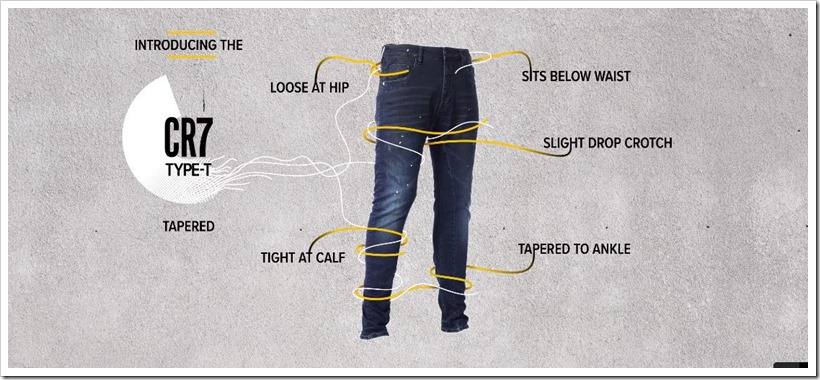 CR7 TYPE-C | SLIM STRAIGHT JEAN – STONE GREY
The CR7 Type-C denim jean is a master of balance in a great looking deep grey color and some artful stitches . It blends a mid-rise slim jean in the hip and thigh, with a straight leg down to the ankle.
CR7 TYPE-R | MODERN STRAIGHT JEAN – CLASSIC BLUE
The CR7 Type-R denim jean is designed for movement. Mid-rise with a straight leg that's slightly tapered to the ankle. It's an update on the traditional straight leg.
---
Two Back To Back Shows including series of exciting events . Top sourcing heads along with Global Denim Community at one place . Don't miss the chance For Our India Show , Please register at https://lnkd.in/fvsdfak and for Our Bangladesh Show , Please register at https://lnkd.in/by7xA_r