In last couple of years Evisu seemed to have been losing some reputation among international denim buyers because of  too many flashy artifacts on the back pockets and for lacking subtelity. However, there is still lot of love among its dedicated consumers in Japan and Evisu seems determined to get much more of international attention and customers with its new heritage releases. Also it has to be remembered that Evisu is still one the best producers of Selvedge denim in the world.
Evisu is releasing a set of  5 Heritage Denims for Spring and Fall 2009 . Each of them stays true to the traditional Japanese denim dyeing methods . The set includes both green cast and Red Cast denim.
NO.1 SPECIAL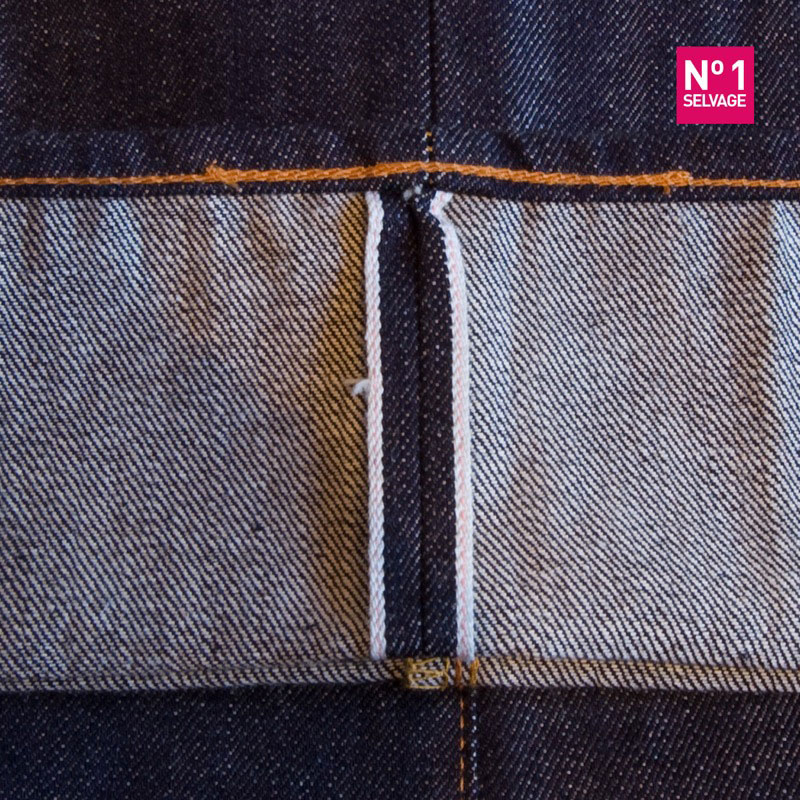 No1Special is unsanforized japanese selvage denim woven by Kaihara Corps Ltd. Unsanforized denim is the most authentic cloth, as used on the very earliest jeans. It has a slightly hairy surface and the warp and weft yarns are quite loose. When washed for the first time, the denim will shrink because it is not sanforized. Another effect would be that the legs would skew. Though highly undesirable to many users, skewing is  a sign of  Vintage Jeans (remember they did not have sanforizing facilities in the 19th century. The process  was invented in 1933 by Sanford Cluett). Buyer has to hot soak the jeans before wearing and they will get to the size he is looking for .
NO. 2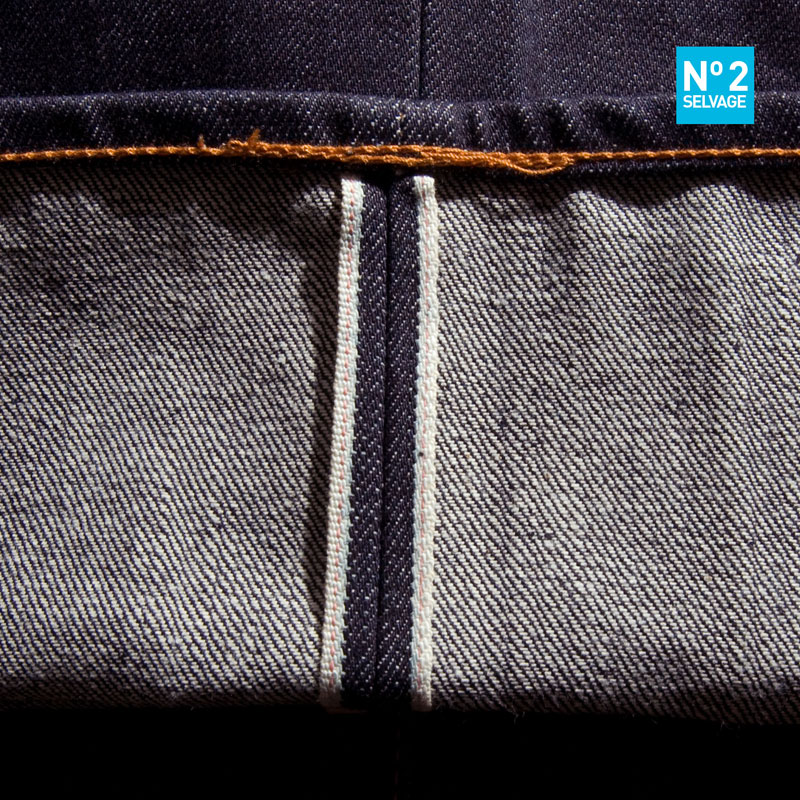 This denim is identical to No1Special, but sanforized – which means that the jeans will not shrink unduly and will hardly have any  hair on the surface.Woven in Osaka Japan on half-width shuttle looms with signature pink selvage. No2 is a mid-to heavy-weight 13.7 oz denim and has a deep blue tone with a very slight red cast.
NO. 3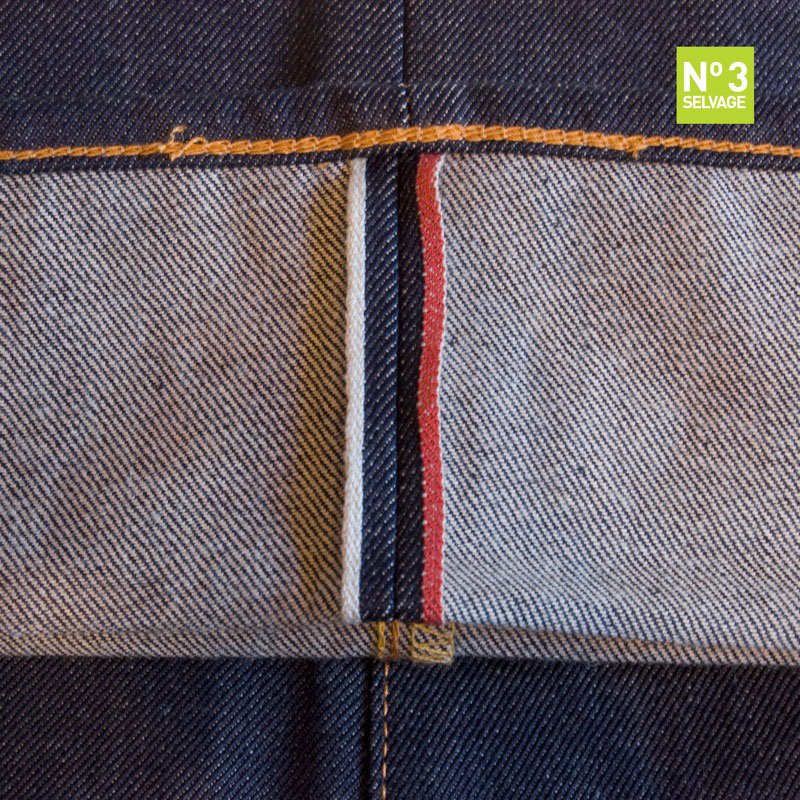 No3 is the original famous Evisu Heritage selvage denim, previously known as D85. It is rope dyed with indigo to an extremely deep blue, almost black tone. No3 can be recognized by the unusual 'rising' sun red and white selvage
NO. 4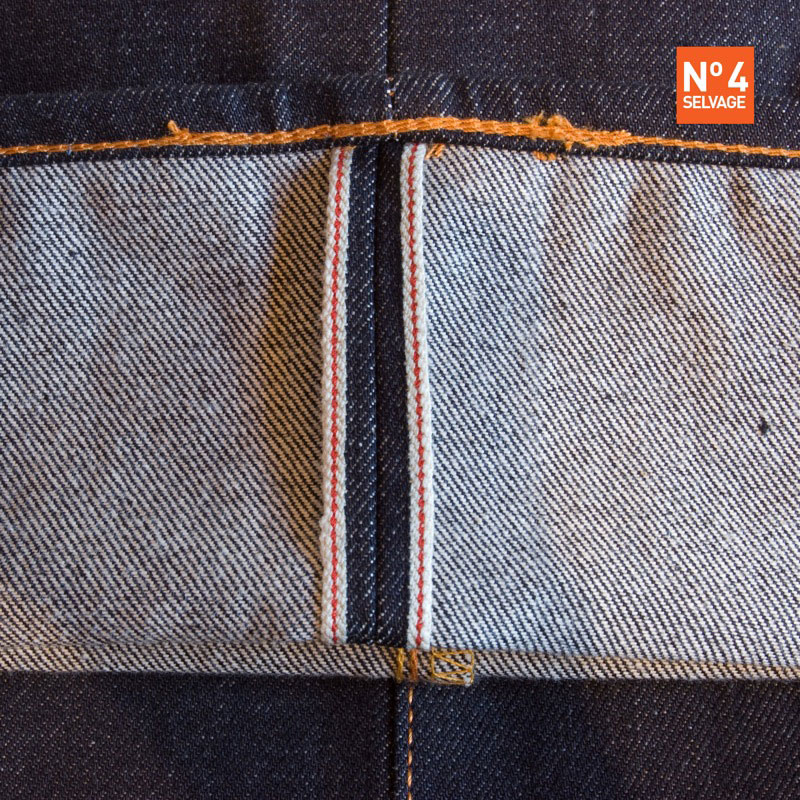 No4 is something different developed for the  Evisu Heritage Spring 2009 collection. The denim is woven from open-end yarn, as against Ring spun traditionally used by Evisu. Open-end yarn denim has a smoother, flatter surface than ring-spun denim. Like all Evisu Heritage denim, No.4 is woven on half-width shuttle looms.
NO13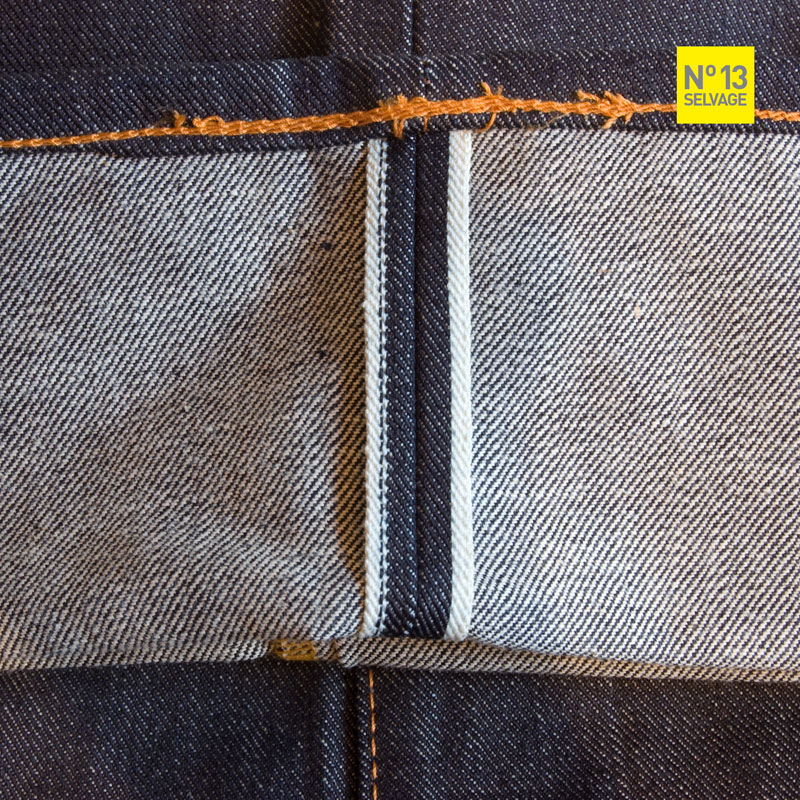 And if you are looking for softer denim, then No13Left is the one to go for because of its Left hand twill weave . It  is a close reproduction of the early denim used by Lee from the 1910s onwards. Left hand twill denim has a twill direction opposite to the right hand twill and is softer because the direction of the fibres aligns with the direction of the twill. No13Left is green caste indigo, and has mismatched selvage: one side is plain white, and the other side has a single warp thread of indigo woven into it, staying true to the specifications of the original Lee version.
Related Posts:
Evisu Spring/Summer 2009 Collection
Evisu DD1 project
More details on Evisu blog