What is #GOWITHTHEFLAW ?
"Flawless is forgettable,Perfection is boring so roll with what you've got, even though it's not ideal , do find some gumption to wear your flaws with pride, take a front seat and enjoy the ride": this is the fundamental thought that defines the new collection by Diesel  – #GOWITHTHEFLAW  . Shop the look that matches your flaw and embrace what you can't control. Simply put, GO WITH THE FLAW! That's right, they said FLAW. Not flow.
Let's have a look what they have to offer you under #GoWithTheFlaw
1. THOMMER 084JY
If you like Thavar, you'll love Thommer: the new slim fit with low waist. More room on the thigh and neat design of the back make Thommer the most wearable style within the skinny leg, suitable for all body shapes. Thommer is easily recognizable by the diagonal seam on the front fly, inner 3D eagles on the back pockets, and narrowed hem designed to perfectly sit on your shoes.
Wash Story
Story of a journey on the dark side of indigo and grey. Shades of denim are claimed to have never been seen before. FW17 Royal Indigo is the sequel of the previous episodes. The washes all have a black/grey deep blue motifs, each different from one another.
THOMMER 084JL
Wash Story
This is an evolution of Diesel's DNA that combines artisanal expertise in washes with the most advanced innovation in ripping treatments. This new technique is based on irregular micro abrasions which create a totally unique look.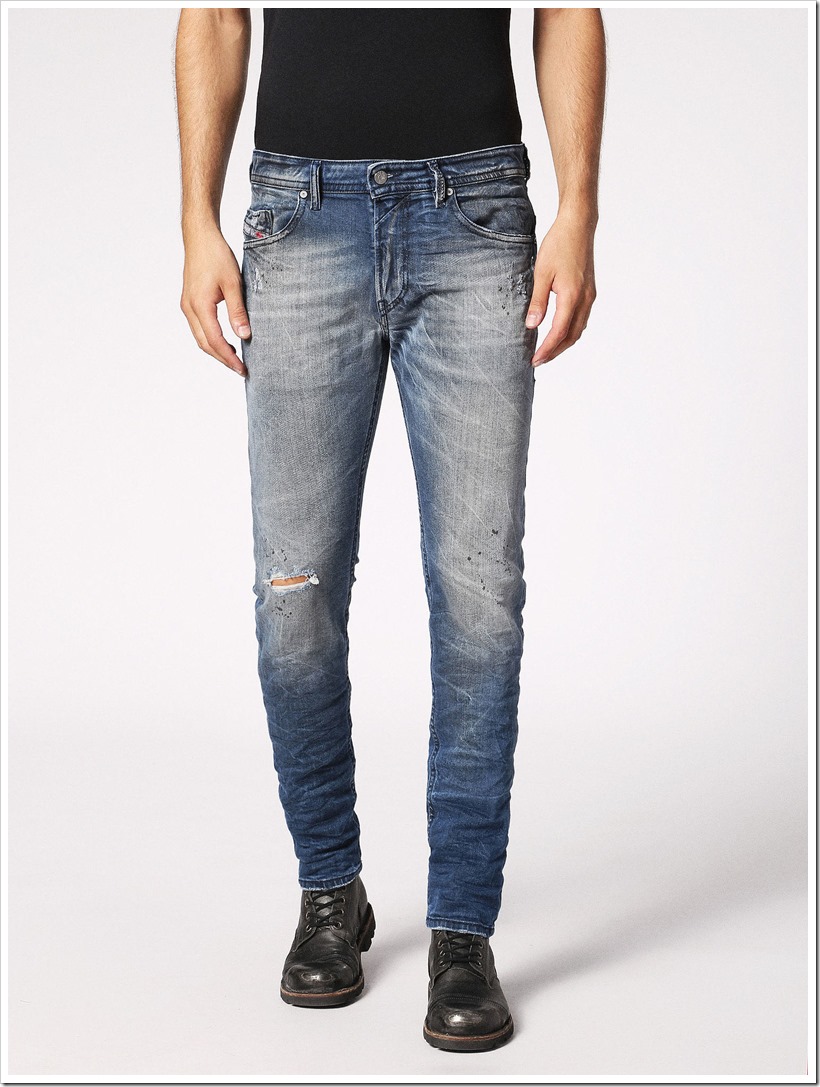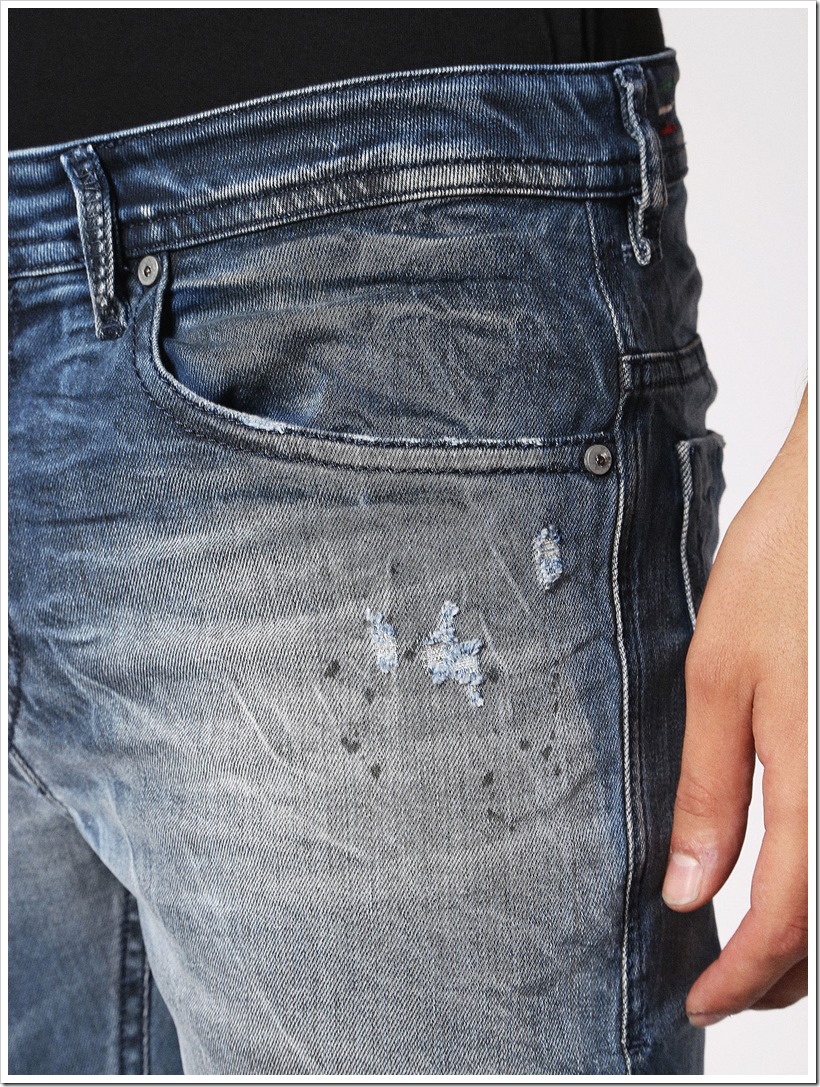 THOMMER 0683T
  This is an evolution of Diesel's DNA that combines artisanal expertise in washes with the most advanced innovation in ripping treatments.
LOOZY 084LE
The new Comfort fit, Loozy reflects a new, easy way of wearing denim. Designed for a modern and dynamic life, it's built from soft fabric to versatile shapes. With an elasticated waistband, drop crotch and roll-up hems, you'll be ready and dressed in less than 3 seconds.
NEW-SONORA-E
This enzyme-washed denim shirt is made from lightweight cotton and cut in a traditional Western style, featuring pointed front and back yokes, two pockets and pearlescent snap closures. Detailed with two-tone stitching and copper-finish buttons at the collar and sleeve placket.
M-5P-10 L.32
Cotton-blend trousers featuring a regular-slim fit with a tapered leg. The light technical layer has a bold devoré treatment with frayed edges and exposed base fabric, creating a destroyed worn-down look. Styled after 5 pocket denim with a twist, they're finished with a mock fly fastening and minimal hardware.
D-ASHTON-P
This trucker jacket is a classic with a cool twist – the light vintage wash transcends time, while the large Cat-Astrophy appliqué at the back is a signature of the new collection. Cut for a regular fit, it's finished with characteristic tone on tone stitching, two buttoned pockets and rubber-touch black stud buttons.
WAYKEE 084LC
Inspired by 1950s chino pants, this Straight fit has authentic squared back pockets and a comfortable arched yoke that follows the line of the body. The regular waist and clean-lined leg is timeless.
KROOLEY CB JOGGJEANS 0684A
The low waist Carrot fit comes has a relaxed, tapered leg for a laid-back and modern silhouette. This version is constructed from  forward-thinking JoggJeans hybrid denim that uses high-stretch performance to ensure comfort and easy movement.
Pic Courtesy : Official Website of Diesel