Continuing our weekly news snippets, here are some interesting ones for Week 46
ABERCROMBIE & FRITCH'S DOMESTIC SALES FULED REVENUE GROWTH IN Q3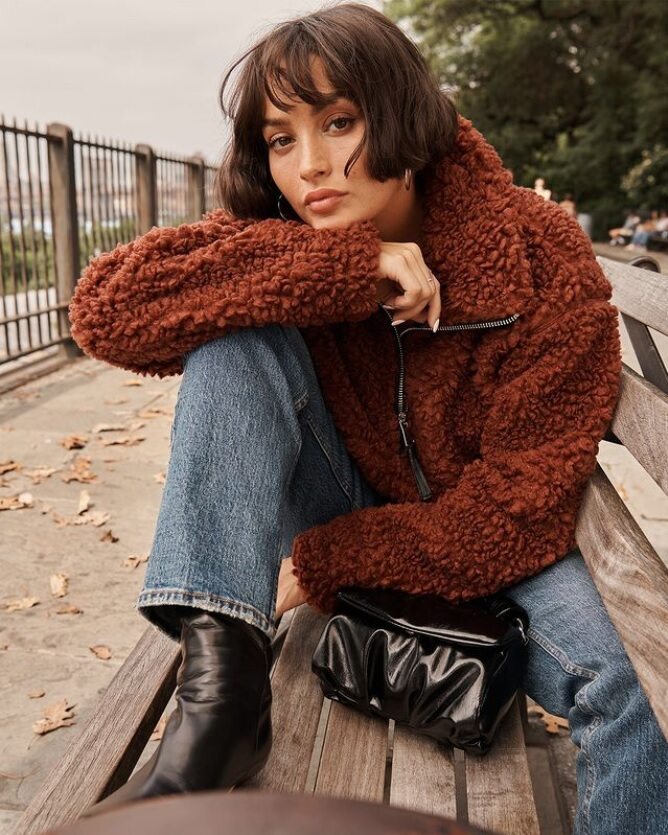 Abercrombie & Fitch Co. announced third-quarter net sales of $905.2 million on Tuesday, up 10% from $819.7 million the year before, boosted by a 17 percent rise in the United States, the company's largest market. The company's net sales in the United States for the third quarter ended October 30, 2021, were $654.9 million, up from $557.8 million the previous year. Abercrombie & Fitch Co.'s overall Q3 net sales grew 5% compared to the pre-Covid-19 third quarter of 2019 when revenues were $863.5 million. Digital sales for the quarter were $413 million, up 8% year over year and 55% when compared to the same time two years ago. The company's quarterly net income was $47.2 million, or $0.77 per diluted share, compared to $42.3 million, or $0.66 per diluted share, in the third quarter of 2020. Abercrombie & Fitch generated net profits of $197.5 million, or $3.10 per diluted share, for the first half of the year, compared to a loss of $196.4 million, or $3.14 per diluted share, for the same period the previous year. Net sales for the nine-month were $2.55 billion, up 27% from $2.00 billion the previous year.
"We were very pleased with our third-quarter results," said Abercrombie & Fitch CEO Fran Horowitz in a release.
M&S BOOSTS BRAND OWNERSHIP, ACQUIRES SHARE ON NOBODY'S CHILD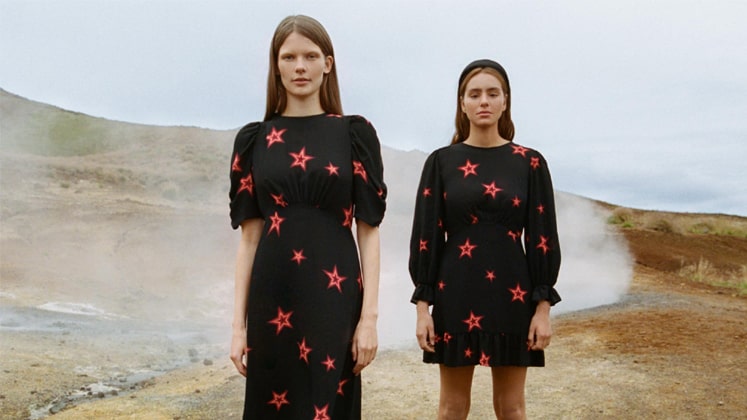 M&S is all set to increase its market offering, and its most recent step is to purchase a 25% stake in Nobody's Child for an undisclosed figure. The retail giant, which launched the label to its offering last year, appears to be satisfied with the outcomes of the collaboration, stating that "after a great first year of working together," it is "developing its engagement" with the company. The most popular product category with M&S consumers has been the selection of midi dresses, with dresses accounting for 12% of Nobody's Child purchases placed on M&S.com to far. The store stated that the "eco-conscious, affordable" brand will continue to operate autonomously, "but with the ability to build the business using M&S's investment and infrastructure." M&S will profit greatly from Nobody's Child's agility, including the brand's focus on near-sourcing supply, which has previously been highlighted as a growth prospect, in addition to being an exciting investment opportunity."Nobody's Child was the first brand to launch on M&S.com and has proved incredibly popular with new and existing M&S customers, said Richard Price, MD, M&S Clothing and Home.
CLOTHING MANUFACTURERS IN JAPAN OPT TO CEASE ZINJIANG COTTON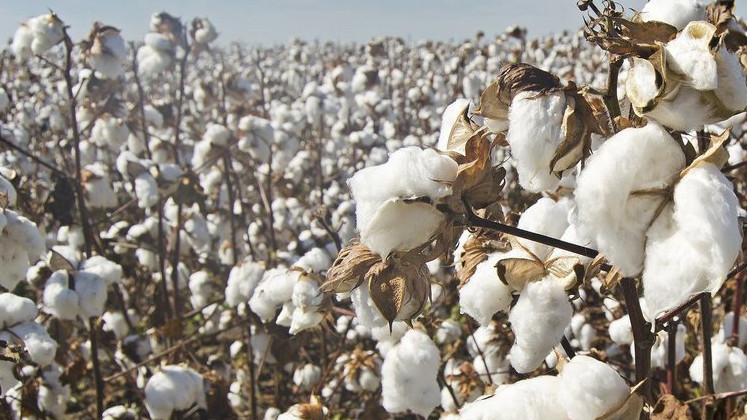 Garment manufacturers all around the world have been vocal in their opposition to cotton grown in China's western Xinjiang region, and now Japanese apparel manufacturers are following suit. According to Nikkei Asia, a renowned Japanese financial daily, Japanese clothing makers, including Sanyo Shokai and TSI Holdings, have chosen to discontinue using Xinjiang cotton, following in the footsteps of Mizuno, a major sports equipment and sportswear firm, and others. Sanyo Shokai, which distributes garments under the Paul Stuart, Epoca, and Mackintosh Philosophy labels, will discontinue the use of Xinjiang cotton in the spring/summer of 2022. Shinji Oe, President of Sanyo Shokai, stated that the corporation has acquired information on human rights violations in Xinjiang but has been unable to verify the facts. It's also evident that Fast Retailing, the company behind the Uniqlo casual clothesline, has set up a mechanism to monitor the manufacturing of the commodities it uses, including cotton, for suspected human rights breaches and other ethical issues. To ensure ethical manufacturing, Tadashi Yanai, the company's chairman, and CEO, has committed to "achieve high levels of traceability" across the supply chain, down to cotton farmers.
GOOGLE UNVEILS THE GLOBAL FIBRE IMPACT EXPLORER (GFIE) TOOL FOR FASHION SUPPLY CHAIN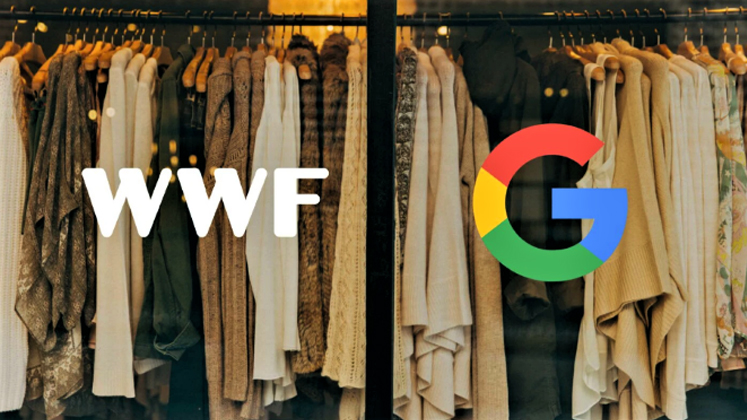 Google is collaborating with Stella McCartney, The Textile Exchange, and the World Wide Fund for Nature (WWF) on the Global Fibre Impact Explorer (GFIE) tool to assist the fashion industry to become more sustainable. The tool is designed to assist companies in understanding the environmental challenges associated with acquiring the raw materials they use, allowing them to make more environmentally conscious decisions. Google collaborated with McCartney "to understand the industry's demands and to test the platform," and a few other prominent brands and stores, like Adidas, Allbirds, H&M Group, and VF Corporation, were also involved in the pre-release process. It is now encouraging people to express their interest in utilizing it. The initial version of the GFIE is built on Google Earth Engine and uses Google Cloud computing to analyze the environmental risk of various fibres in connection to aspects like air pollution, biodiversity, climate, and greenhouse gas emissions, forestry, and water consumption. The tool should make it simple to "detect environmental concerns across over 20 fibre types — including natural, cellulosic, and synthetic materials." It will also make suggestions for targeted and geographically relevant risk mitigation measures to brands.
MADEWELL STIMULATES HOLIDAY ENGAGEMENT WITH ITS INSIDER LOYALTY PROGRAM UPDATE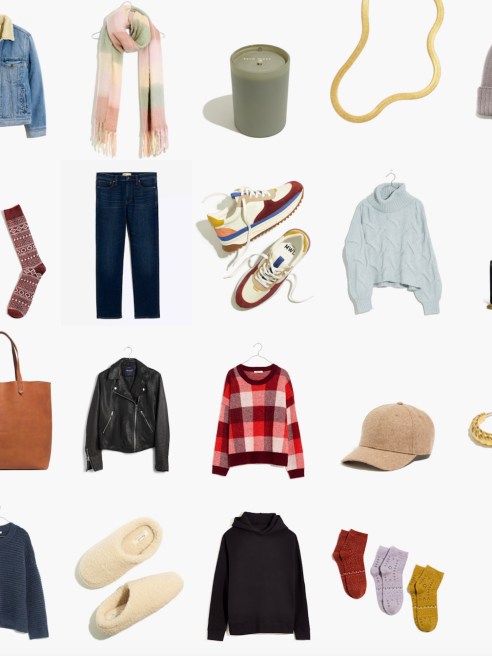 Madewell Insider, the J.Crew Group-owned brand's loyalty program, started in the United States in 2016 and was broadened in 2020 to include more rewards for members. Members enjoyed early access to Madewell's Black Friday sale, as well as a special gift with purchase on purchases over $125, free monogramming, and access to in-store stylists for gift assistance, all leading up to the Christmas shopping season. Members are rewarded on a sliding scale under the new scheme, with Madewell Insider status decided by how much a consumer spends each calendar year. Members receive a $10 incentive for every 250 points they acquire. On certain days throughout the year, Madewell Star and Icon members (those who spend $500 and $1,000, respectively) get triple points. "This holiday season our goal is to 'Make it Magic' for our customers and get them excited to shop. We want to cement for our customers that Madewell is the top destination for an incredible shopping experience and there's no better time of year to show what you're made of than the holiday season." said Derek Yarbrough, Madewell chief marketing officer.