The American Denim Clothing company , J Brand is very popular for their skinny collection worldwide. They have been working since long for various sustainable process in jeans manufacturing. Their collaboration with London based designer Michael Halpern brought out a runway collection in Feb and is now in stores . The collection was created in J Brand's LA studio where Halpern experimented with many different eco washes to bring out some designed sustainable looks !
"This collaboration has given me the opportunity to express myself in a way I haven't previously. It was so exciting to be able to use such incredible materials, like J Brand's brilliant eco foil denim and embossed leather snakeskin, to create a capsule collection epitomizing the Halpern aesthetic: true glamour whilst kissing classic Americana." – Michael Halpern
The designer  used the iconic denims from the brand and turned them into eye catching masterpieces with his unique stylings.
J BRAND X HALPERN TAILORED DENIM JACKET
A cool office wear denim jacket inspired by the iconic fitted blazers sported by chic working women of the '70s. Features a deep V-neck with exaggerated lapels and a triple-button front closure. Offered in the sustainable denim of J Brand , which is made with up to 30% recycled cotton and washed with an average of 90% less water.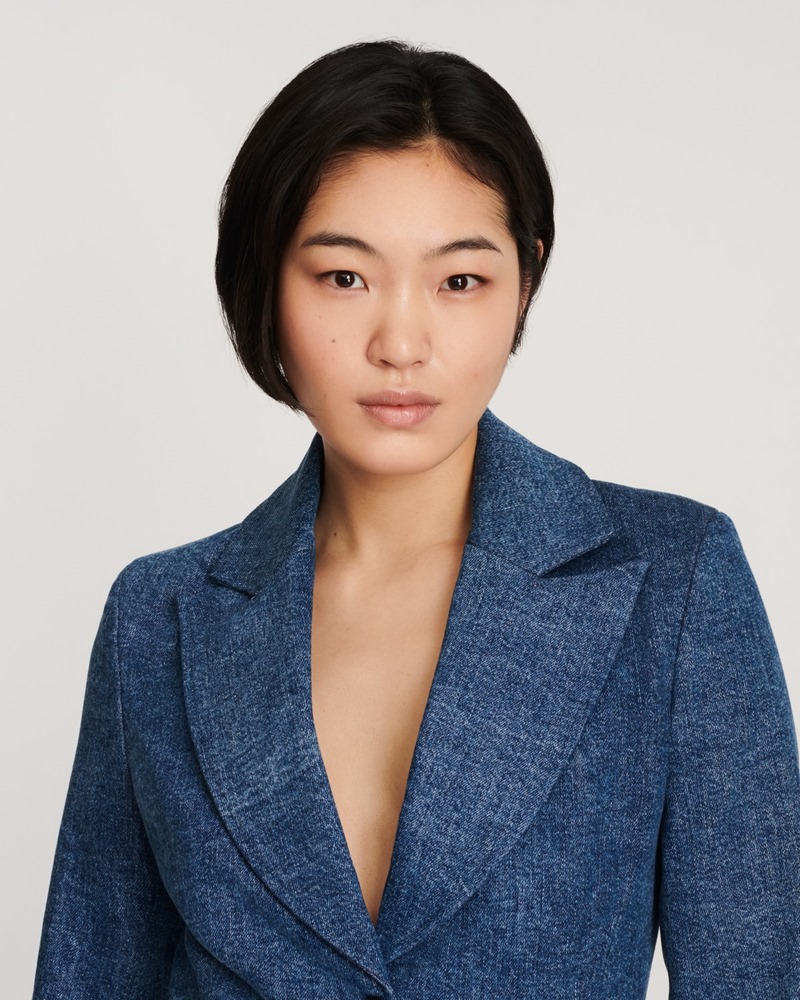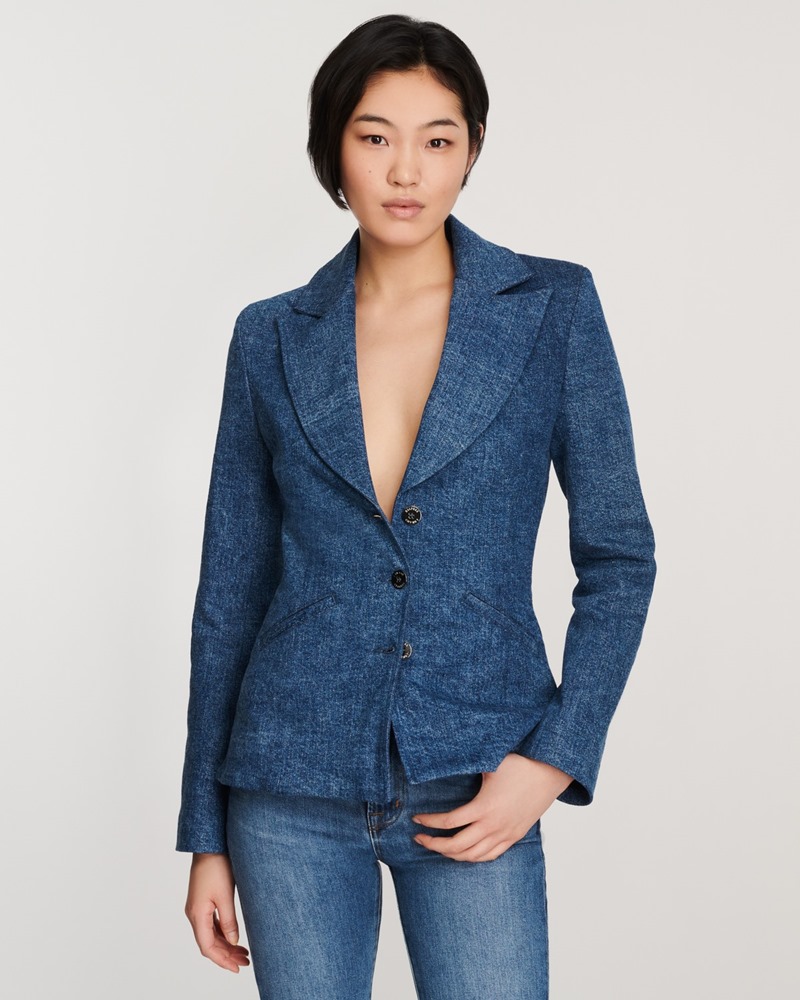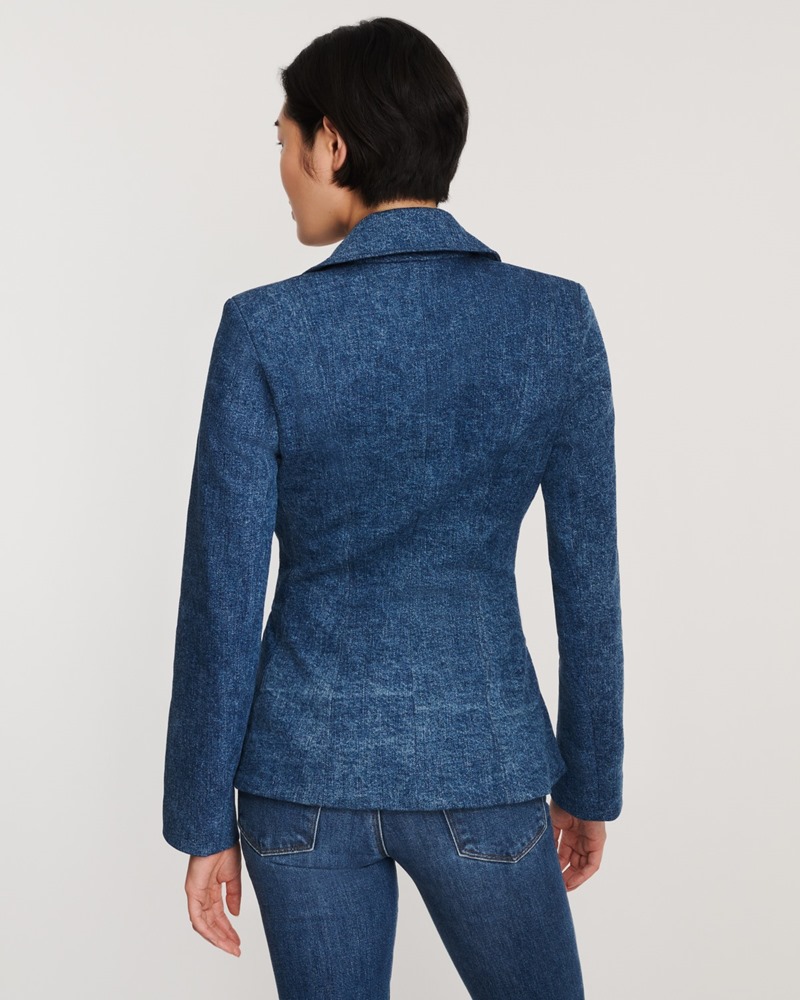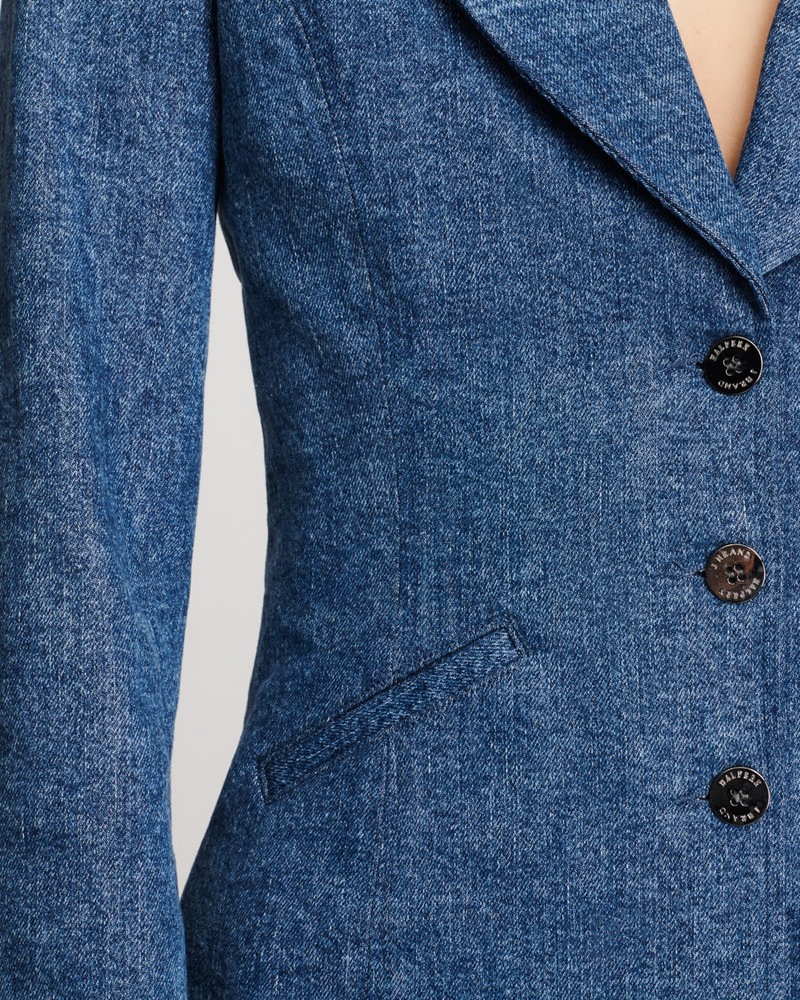 J BRAND X HALPERN DRAPED JULIA
This is a Julia high-rise flare fit which is among the most beloved by the fashion set, and this ultra-special version with a beautiful draped sash on one side is sure to make even more waves. Again with same sustainable credentials.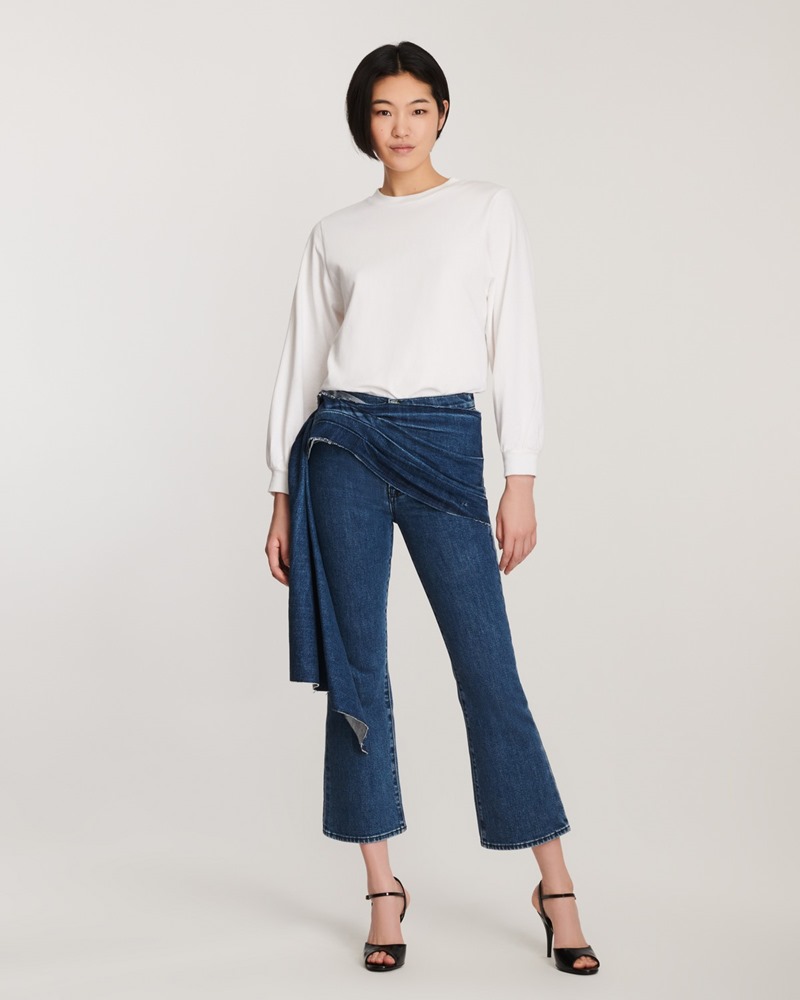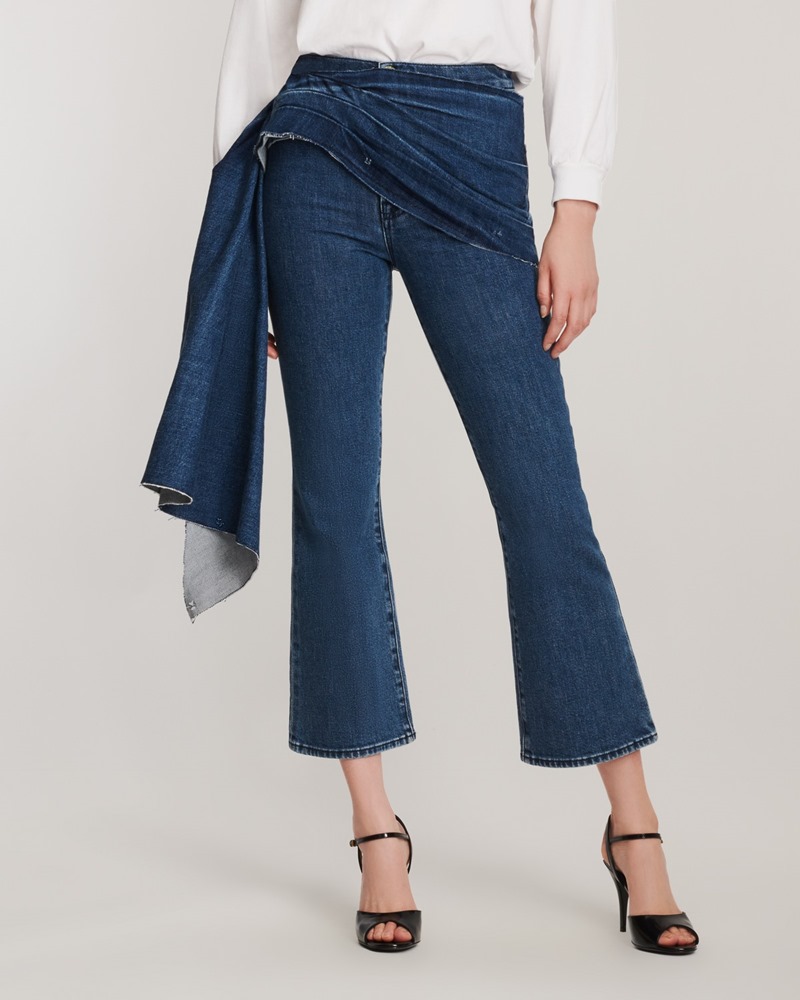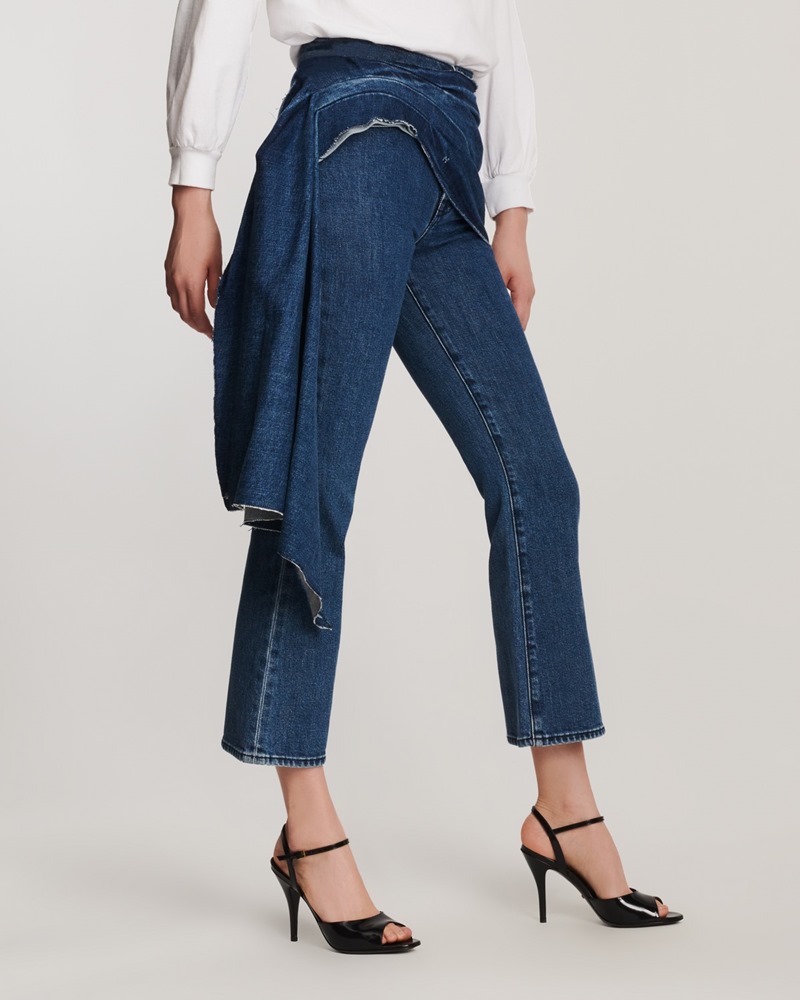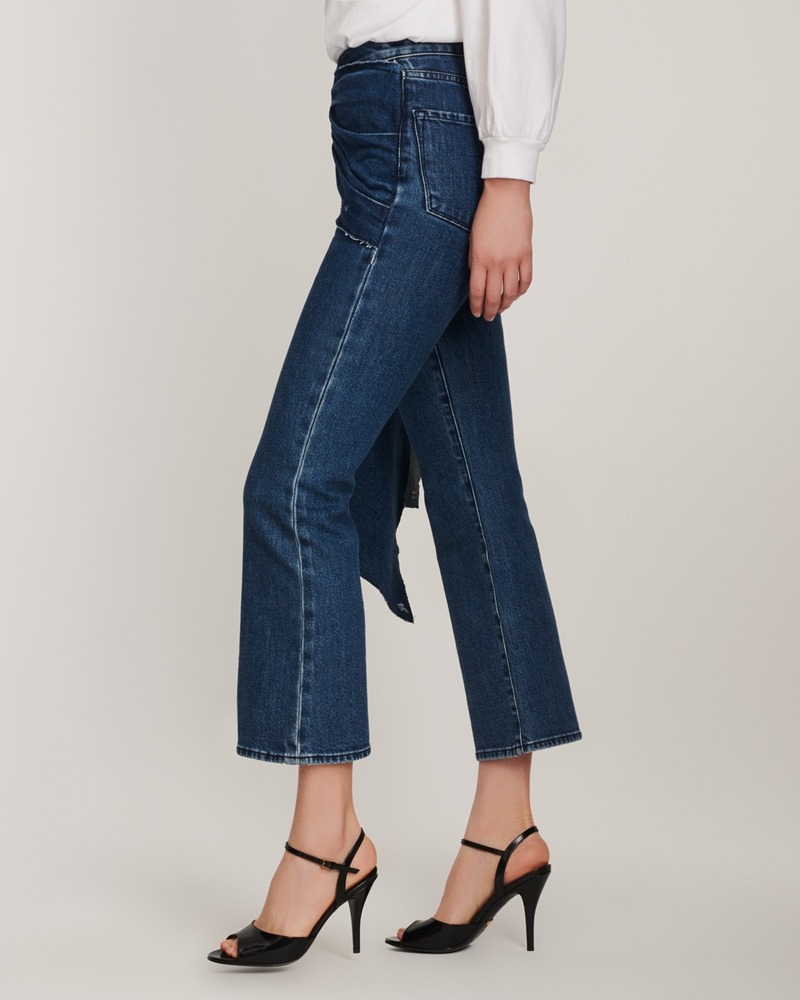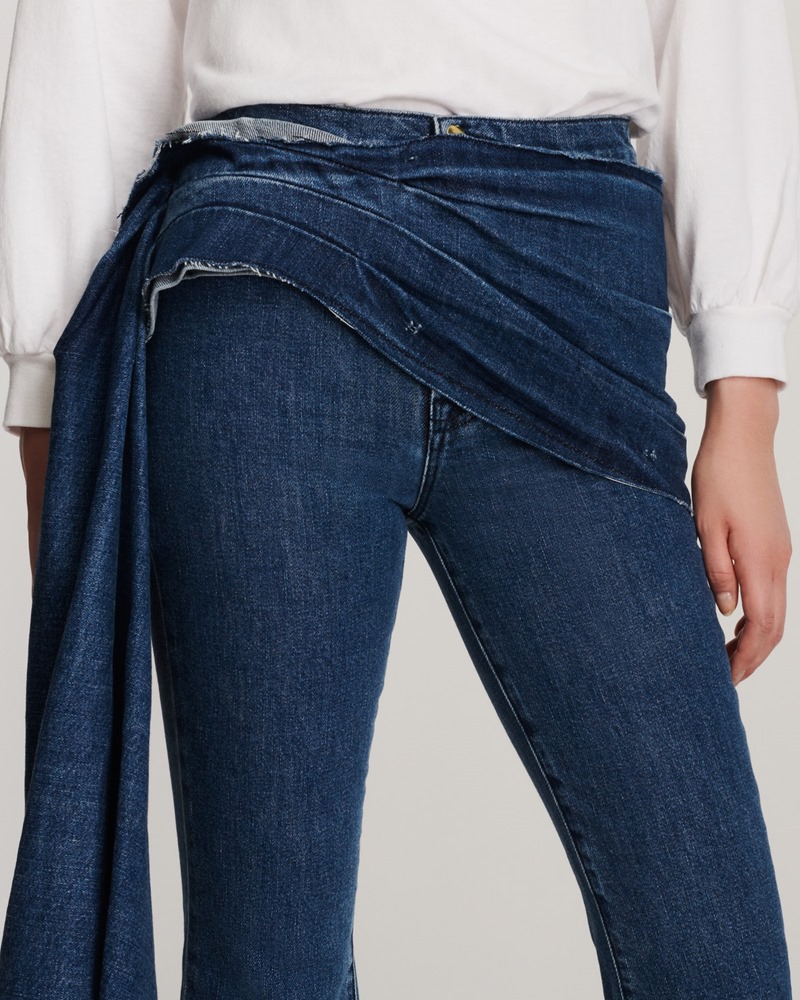 J BRAND X HALPERN MARIA HIGH-RISE SKINNY
This unique concept is One pant, two personalities. Michael Halpern took the J Brand's iconic Maria high-rise skinny fit, and reimagined it in two high-impact foil halves: one gold, one rust. This denim is coated with a special high-shine material to achieve the look, while the denim underneath is still as comfortable and flattering as ever. The wash uses an average of 90% less water.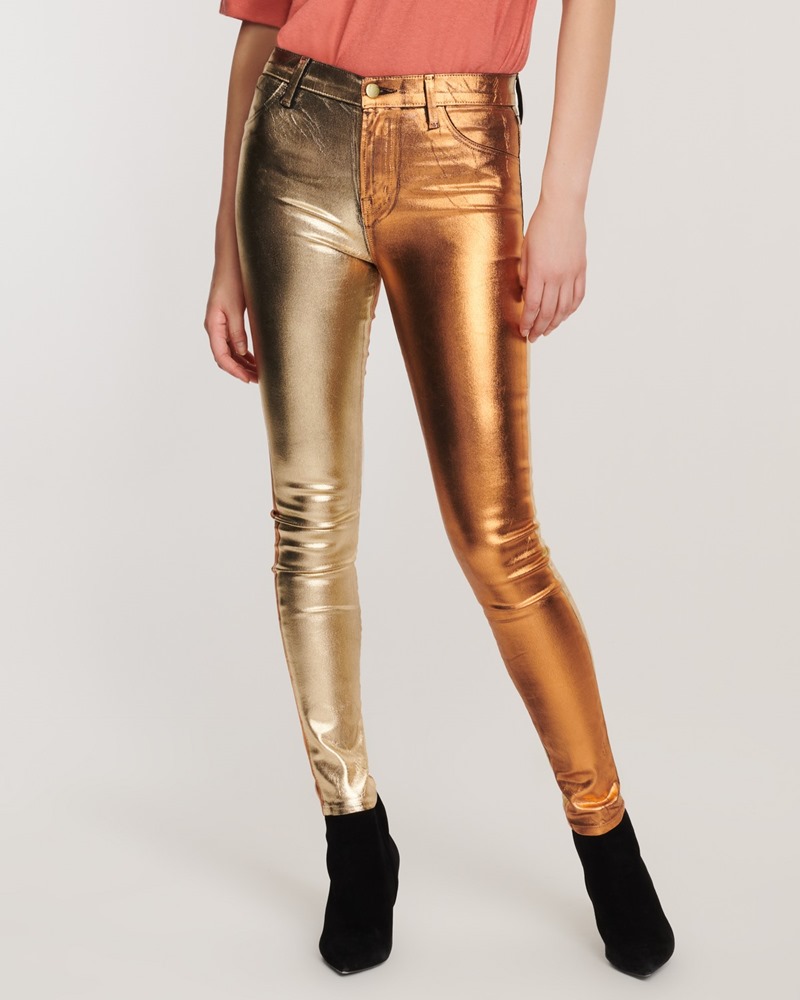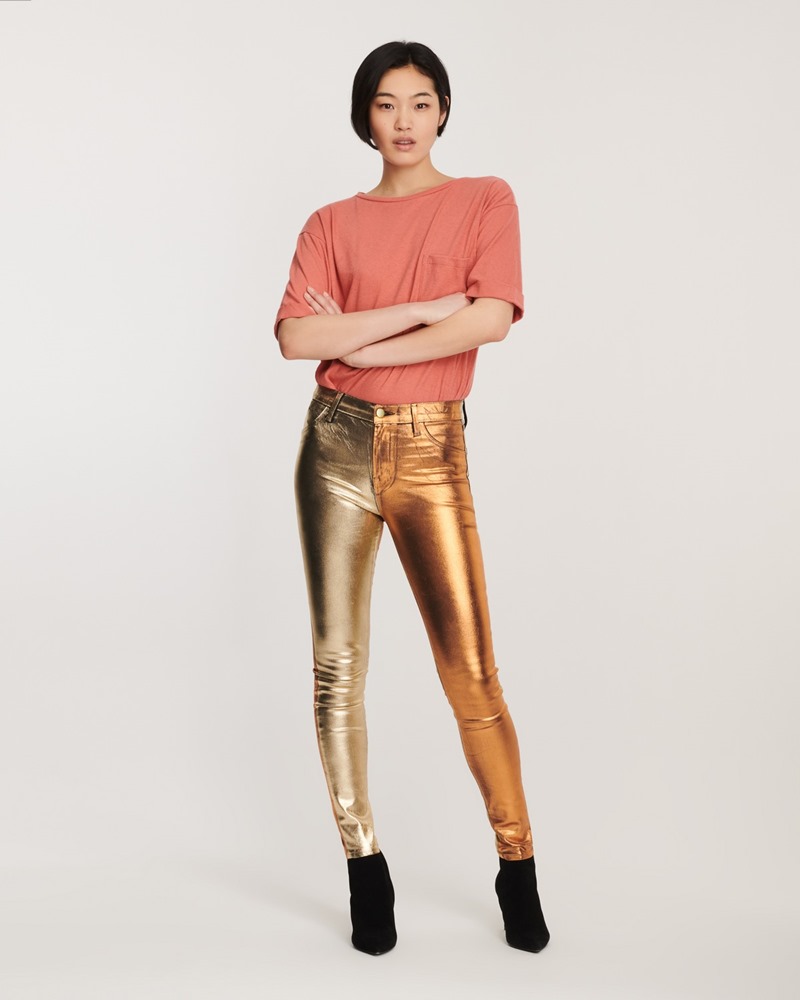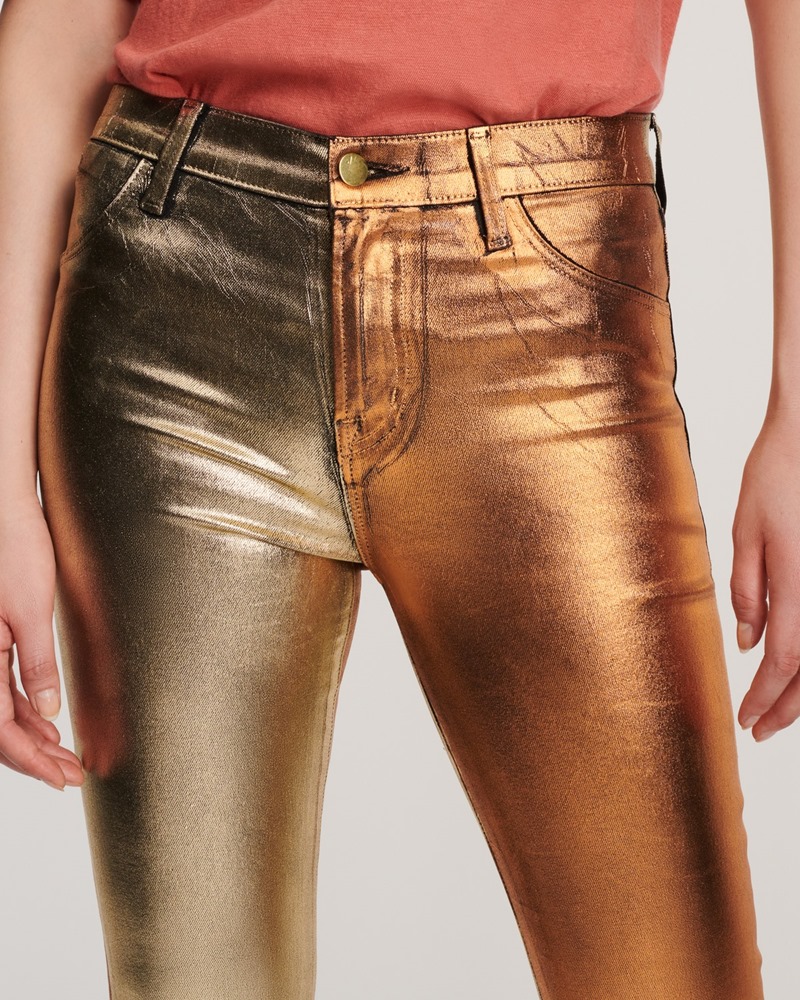 J BRAND X HALPERN SUPER WIDE VALENTINA
The designer Michael Halpern took the J Brand's  Valentina high-rise flare fit—already a statement-making piece with wide leg openings—and reimagined it with an extreme, even more exaggerated flare to the bottom hems. Offered in the buttery soft 100% Napa leather ( not denim but equally inspiring) , which is then dyed to an emerald green hue and printed with a classic snake print for a major statement.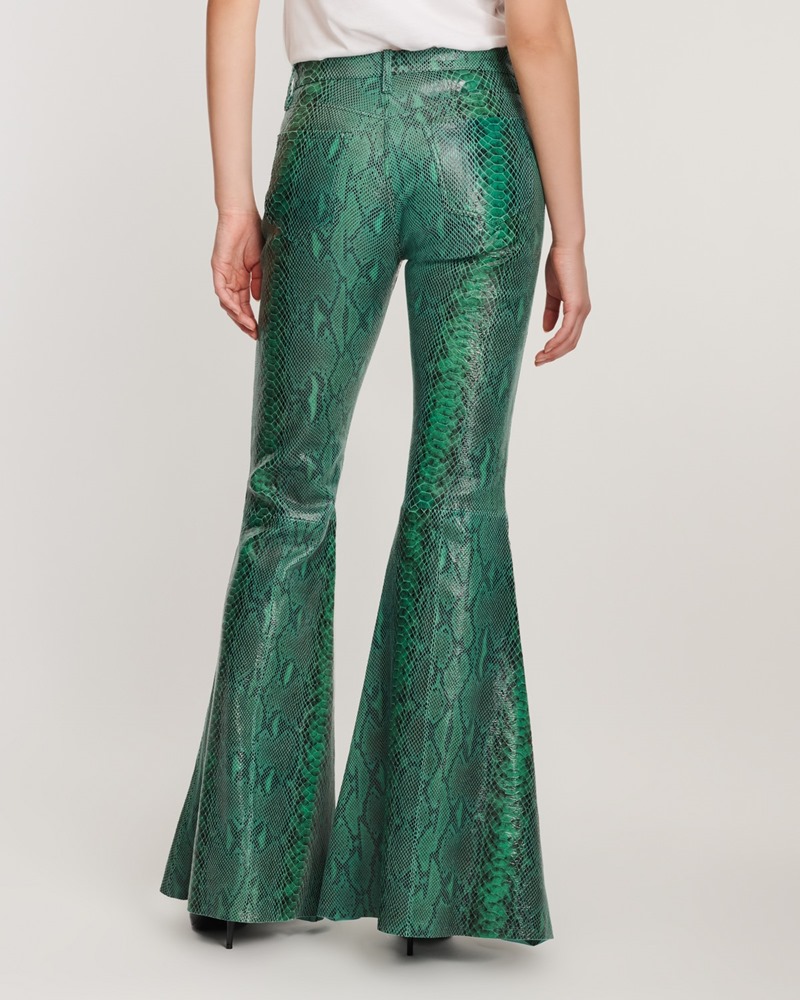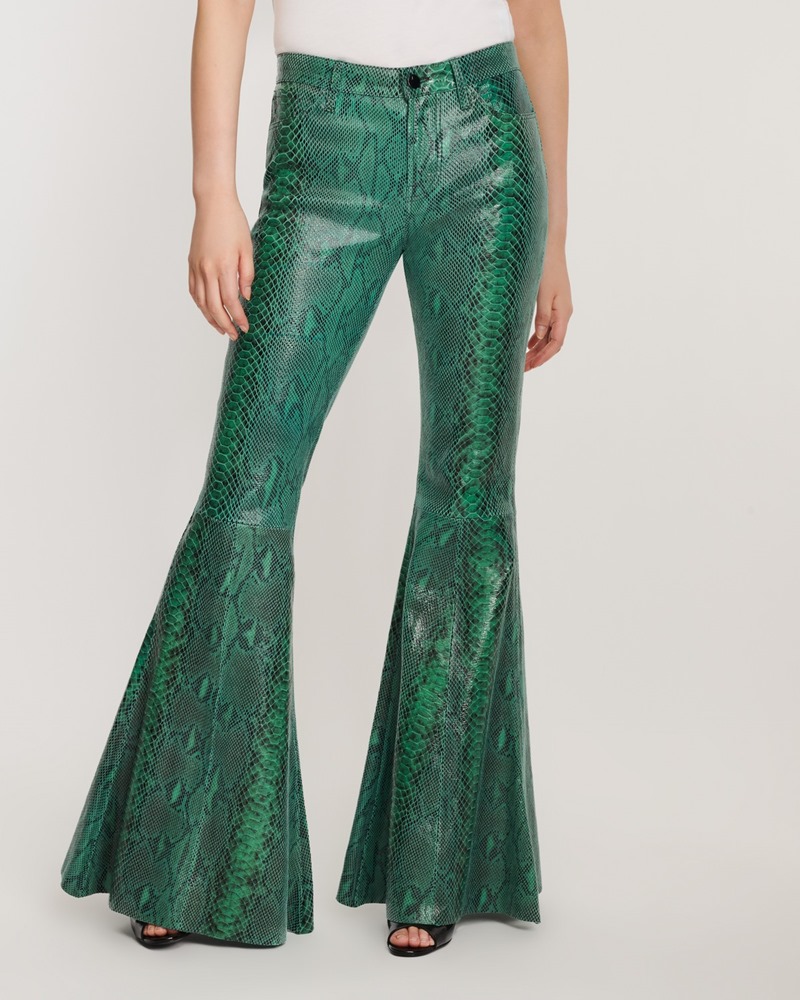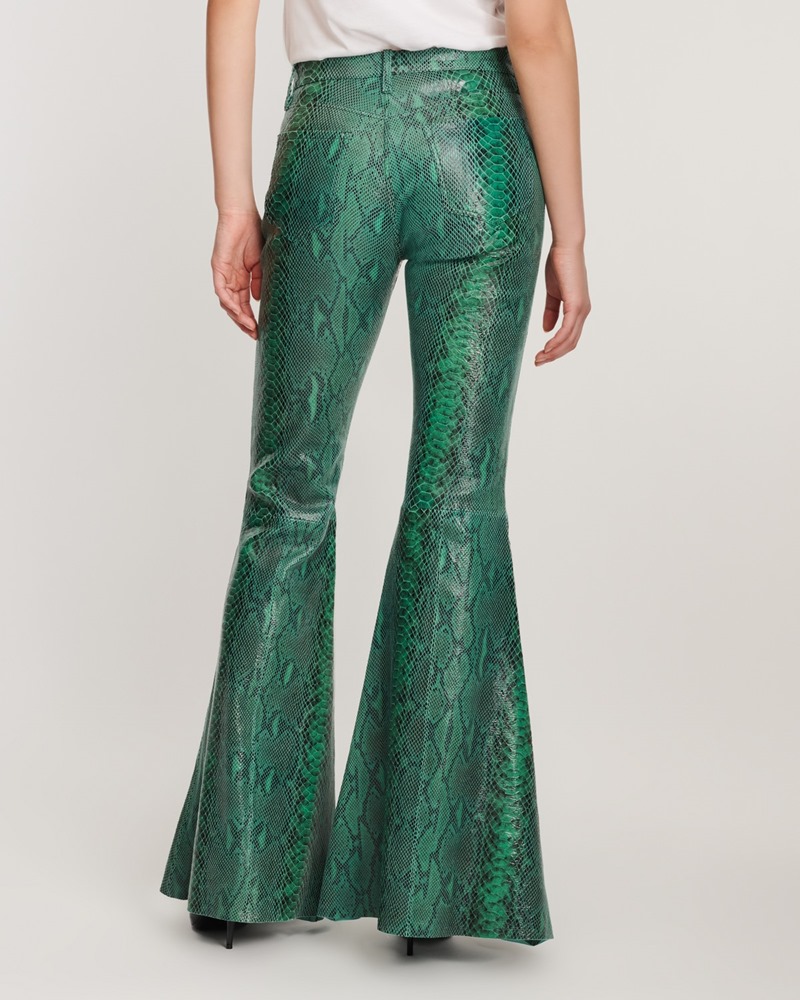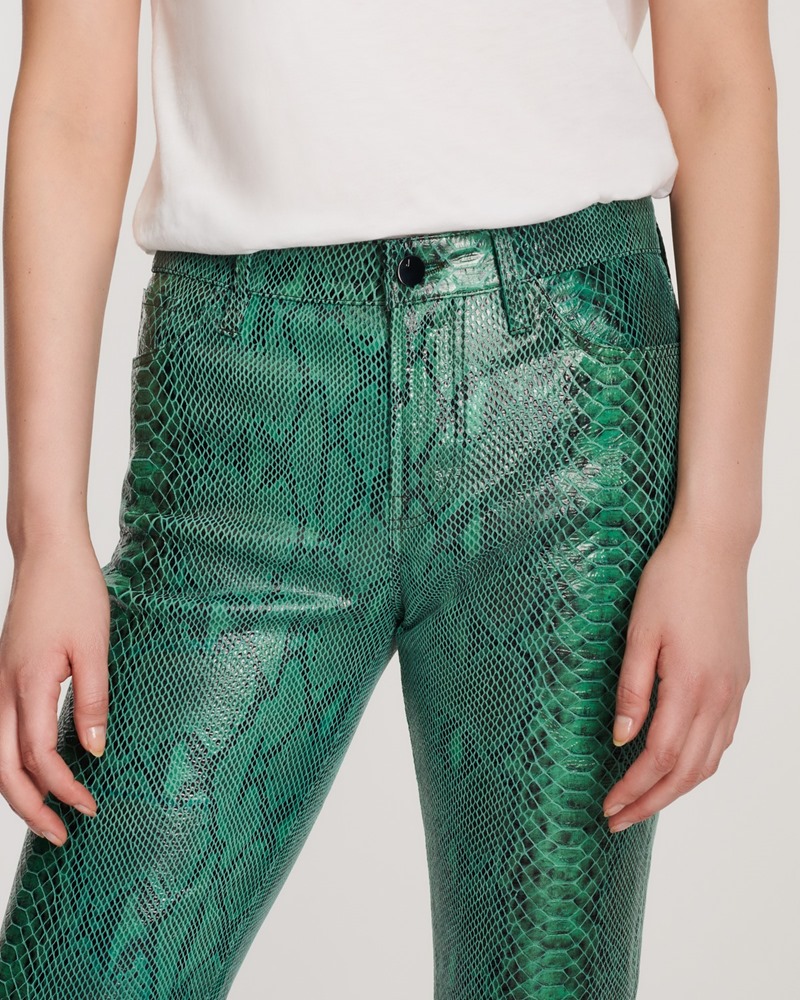 J BRAND X HALPERN NATASHA SKY HIGH SKINNY
THe Natasha sky-high skinny fit gets a high-fashion makeover via a unique coating to give the entire pant a leather-like high shine. The wash used again is eco friendly with water savings as claimed by J Brand.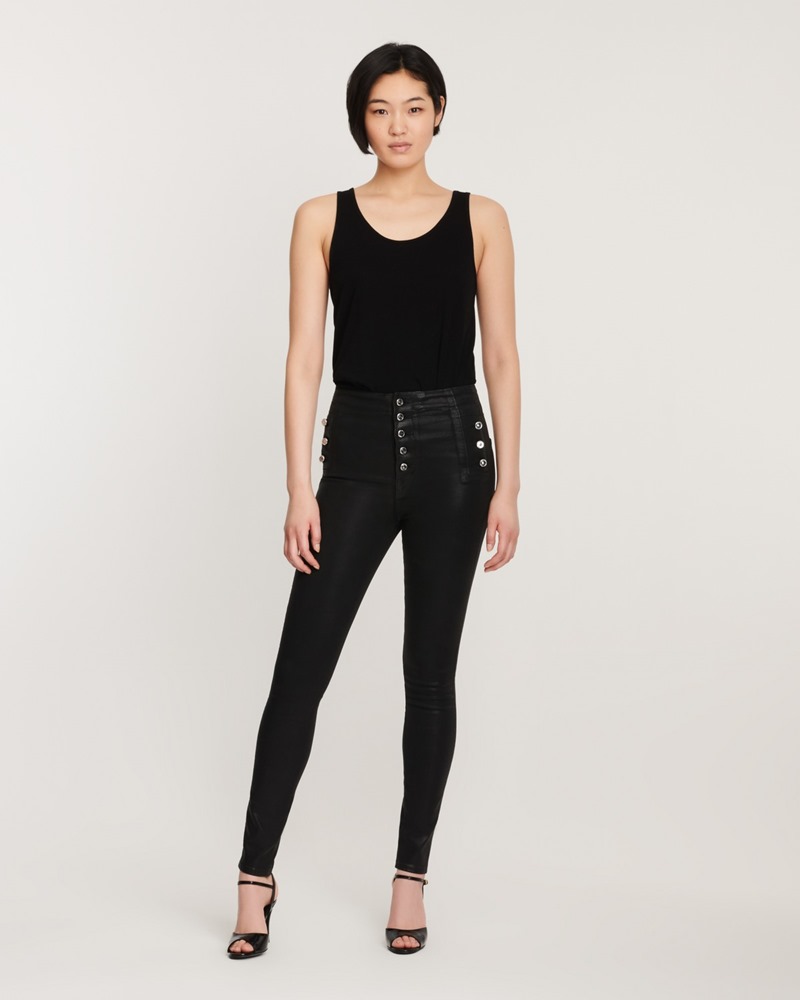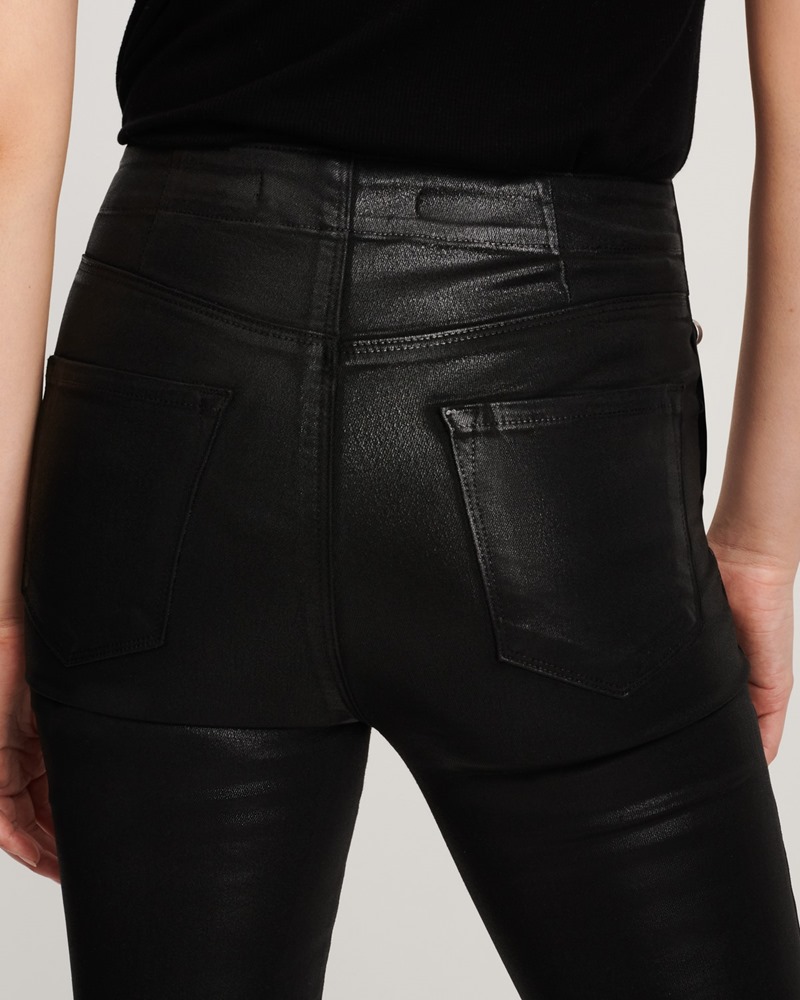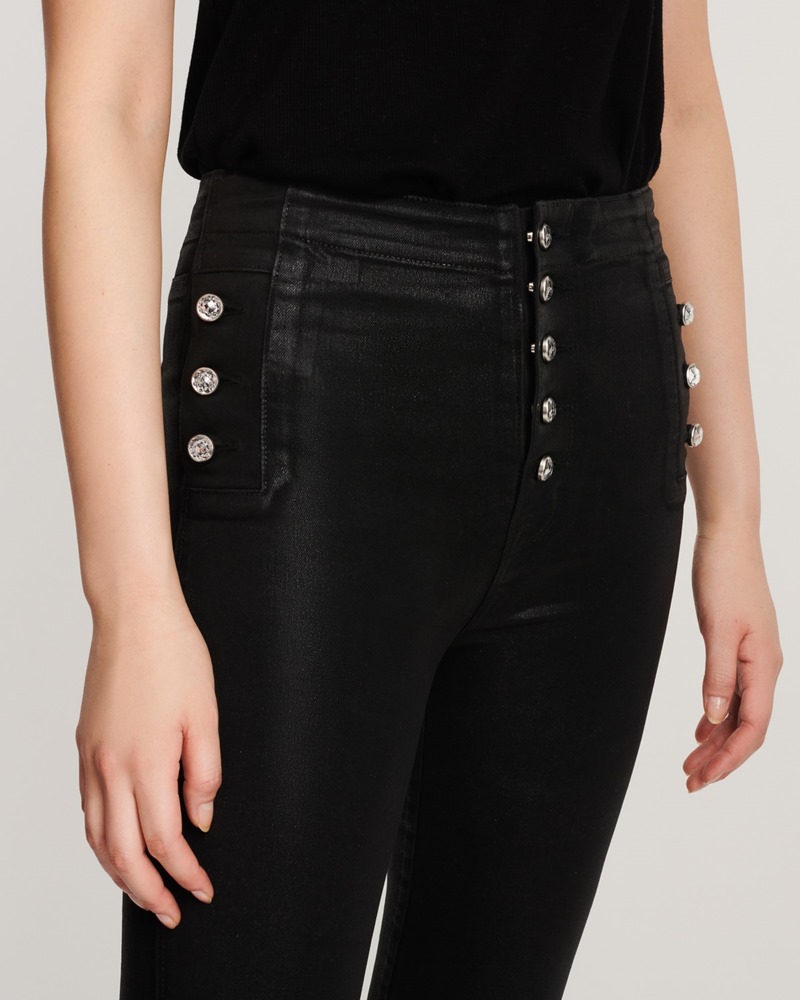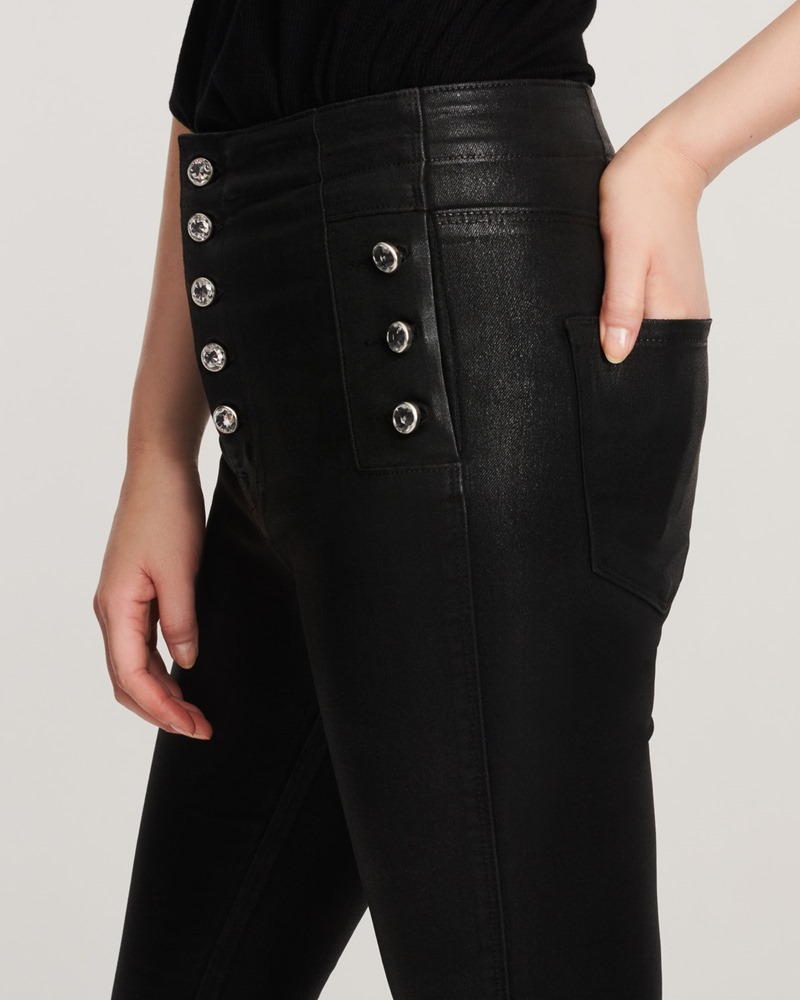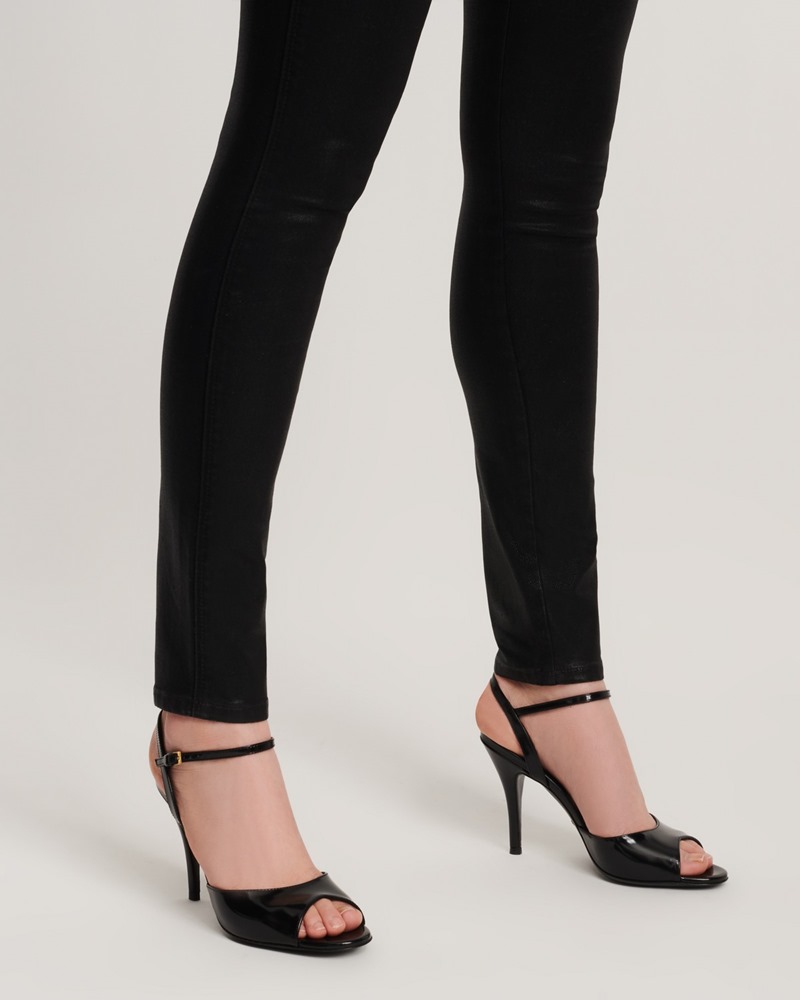 Pics Credit : https://www.jbrandjeans.com/