Mark D'Sa is a reputed apparel sourcing and supply chain professional with a career of over 4 decades . He has performed senior management roles in global retailers like GAP, Levi's , Ralph Lauren etc. For the last many years, he has been involved in helping the US and Haiti Govt. in implementing the Caracol Industrial Park – which has been really successful and has provided over 14.500 jobs to the locals and helping Haiti reach an apparel export turnover crossed $1 billion in 2019 !
Sandeep Agarwal from Denimsandjeans spoke to him to get his perspective on various aspects of apparel sourcing with a focus on denim sourcing and how it has been changing over the years and how it is expected to change in near future , specially with the critical covid situation . The full interview will be streamed on Denimsandjeans Virtual show on Oct 14-15 and we bring excerpts from the same below.
Sandeep Agarwal
Do you think that there was already a change in apparel sourcing patterns happening over the last few years?
Mark D'Sa
Sourcing patterns have always been cyclical and there are constant change and movement in sourcing strategies every few years. In the 80s and 90s, new manufacturing locations were constantly opened up because of the quota limitations.

When quotas in China and HK were saturated, production moved to Indonesia, Thailand, Malaysia, Sri Lanka, etc. Later NAFTA was enacted in the early 90s and US sourcing patterns focused on Mexico. Soon after that, the Caribbean Basin Initiative was implemented and that saw some sourcing move to the Caribbean countries. 

Again in 2005 when quotas were eliminated, the sourcing pendulum moved in a big way from Mexico and the Caribbean to China, Bangladesh, and Vietnam. From 2006 to 2010 the passage of CAFTA, ATPA, and HOPE/HELP created some traction in the Latin American region. In the last fifteen years, the growth and transformation in China as an emerging economy precipitated pricing challenges which forced retailers and buyers to migrate products to Vietnam, Bangladesh, Cambodia, Vietnam, Philippines, Pakistan, India, and so on.

The underlying driver of the shift in sourcing strategies, I mean the root cause, is always price and profitability, followed by quality, lead time, and sustainability. This overriding drive for margins and profitability found Chinese competitiveness, great service levels, product development very attractive and over time it led to a heavy dependence on China which proved to be detrimental and very damaging to the retail supply chains when the tariff wars erupted and further exacerbated when the pandemic lockdown was imposed. Today , once again , every brand, importer, and retailer is strategizing, planning, and creating roadmaps for new strategies that are diversified, dispersed, and not heavily dependent on China.
You are particularly interested in denim and jeans and you can do an overlay of the history of offshoring of denim jeans which began in the 70s and the proliferation of brands designer jeans as dry processing and complex washes evolved.

The offshoring and nearshoring of denim are very clear patterns going back 50 years. At first, it was the pioneering brands of Levi, Lee, Wrangler, Brittania, and Jordache. In 1969 Gap arrived on the scene and that was a game-changer. About the same Gloria Vanderbilt jeans were created and produced in Hong Kong. Soon a number of other labels like Pegasus, Gitano, Limited, Lane Bryant, Pepe, Point Zero, Diesel, Guess began sourcing in Mexico and Asia to feed the growing demand. By 2006 there were more than 4,000 denim labels worldwide.
Sandeep Agarwal
With Covid what is the major change you see in sourcing direction?
Mark D'Sa

Great question! Trust- Trade Policy – Technology – Sustainability and how do you build back better? The first major change in the post COVID era has to be rebuilding trust, redefining terms of engagement, and reciprocity.

Trust will drive the change and relationships must be rebuilt. The swift and shocking reaction of several retailers and importers to the pandemic and sweeping cancellations; with no regard for the consequences, caused a huge breach of trust. The majority of retailers and brands have vetting processes and compliance policies that are meant to protect the welfare of the workers and their livelihoods. In defense of the retailers, the COVID lockdown was unexpected, they were unprepared and it forced them to into in a self-preservation mode.

The ensuing unilateral cancellations to protect their own interests with no apparent regard for the welfare of the workers and the business owners received strong negative reactions. The dichotomy that was displayed has impacted relationships and trust must be re-established.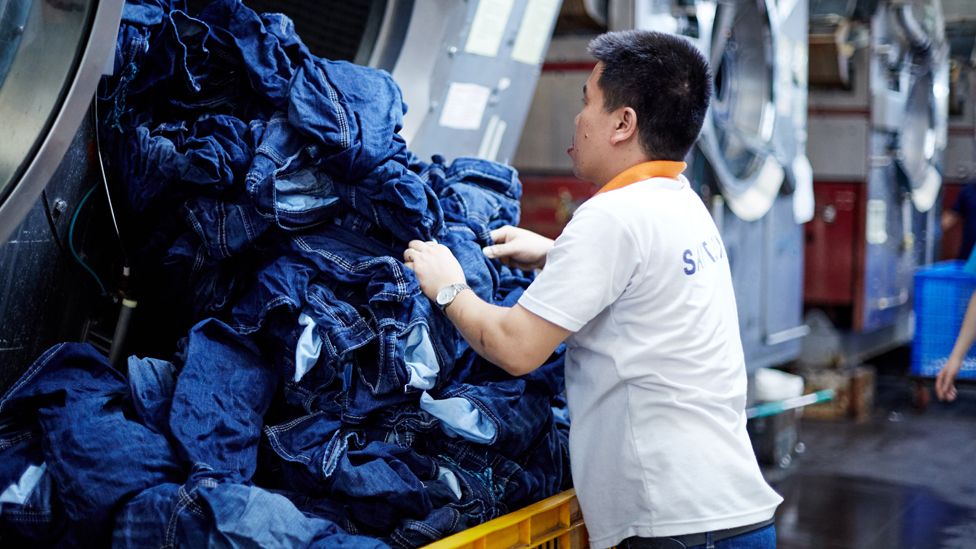 The combination of COVID and the US trade confrontation with China will compel US retailers to move apparel production away from China. Vietnam and Bangladesh may be the initial beneficiaries in the short term, while the supply chain will continue to be heavily dependent on Chinese textiles.

In the medium and long term as textile capacity ramps up, if prices are competitive, if quality, sustainability, traceability, compliance, and governance all meet the buyer's standards, then more of the South and Southeast Asian countries may see growth opportunity. Sustainability will be a priority. In denim, the effluent treatment, water reduction in the laundries, management of sludge will all be points of focus.
Driven by e-Commerce there will be other opportunities too, in the post COVID environment. Customer fulfillment, changing configurations in styles and quantities, new consumer behavior, and retail purchasing patterns may create opportunities for the Latin American region because of their proximity, available capacity, duty-free preferences, etc. However, Latin America has a limited range of products to offer focused on denim jeans, workwear, knits, athleisure, tailored suits, and a very small amount of outerwear. Woven shirts, dresses, rough wear, and other woven products are challenging to produce due to the lack of raw material. The core strength of the LatAm region is knits and denim.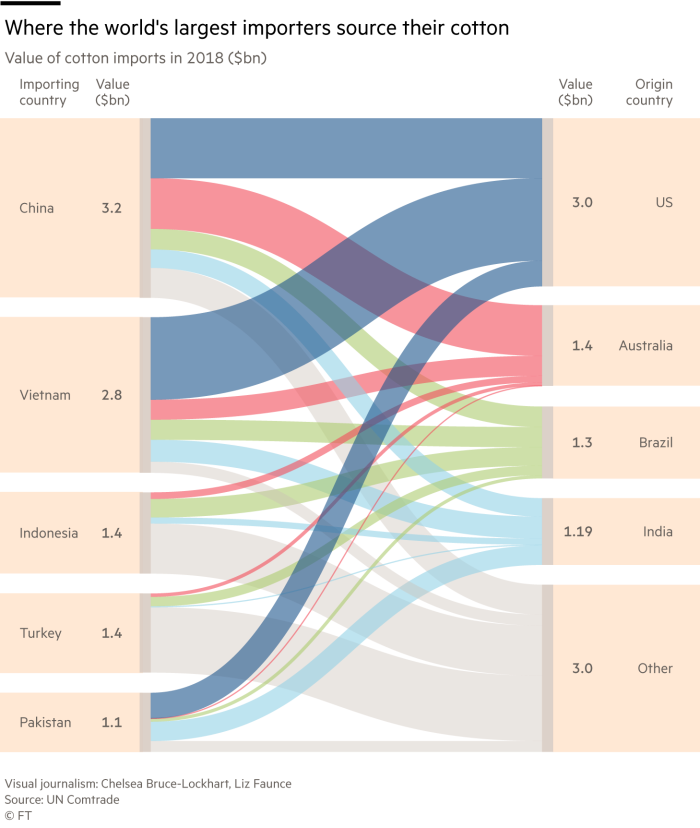 There have been disruptors in merchandising and retailing years before COVID. Companies like Modcloth, Stitch Fix, Bonobos, Komposite with it's predecessor Bombsheller and several others have leveraged the D2C (Direct to Customer) model with varying degrees of success. I think there are many valuable learnings from these disruptors which will feed the new normal.
Technology will be another major driver of change. Digitized platforms and blockchain technology will allow transparency and traceability of raw materials. For example, the Cotton Trust Protocol, E3 and Myfarm, could allow retailers to successfully navigate the Xinjiang cotton boycott and comply with CBP stipulations.

Compression of product development and sample approvals could shave off weeks, or months of a merchandising calendar with 3D CAD systems from Gerber and Tukatech that several manufacturers have adopted. Labdip approvals, shade bands for jeans, separation of dye lots, could all be accelerated and expedited with digital color management systems. Technology will help retailers and manufacturers to be more resilient and agile to face future shocks.

In denim jeans, the adoption of lasers eliminates the time, effort, and pollution. Lasers allow you to do away with the old hand abrasion, sandblasting, use of Dremel tools to create distress effects, and more. Technology will be a huge enabler in the manufacturing and supply chain as we move forward.
Sandeep Agarwal
How do you think the sourcing mix in terms of regions might change. Which regions or countries would be the biggest winners.
Mark D'sa

The retail calendar and seasons are changing. Right now, the COVID-19 is still causing a lot of uncertainty and upheaval. BTS was confusing and chaotic– some schools opened while others will conduct remote learning. That affected retail sales and BTS is a big season.

The largest single shopping day of the year is the day after Thanksgiving – Black Friday. Many stores have already announced they will not open for Thanksgiving this year, but Thanksgiving promotions and discounts will begin online and in-store from early October. So you see, the patterns are changing and sales are unpredictable.

Approximately 6,300 stores are scheduled to be shut in 2020 and the retailers may focus on online sales. Retail is getting complicated and expensive with curbside deliveries, sanitization of in-store merchandise, trial rooms, social distancing, contactless payments, etc. So inventory flows and demands will change. 
The health of the US economy, customer perceptions of sustainability, consumer behavior, the handling of the pandemic, the development of a vaccine, and other factors will drive the new normal, or new normals. There may be more than one normal emerging in 2021.

Some Latin American vendors are positioning themselves to take advantage of these changes. The potential definitely exists. Honduras is one country where some very strategic investments are taking place and interesting new developments are in the pipeline. Honduran manufacturers were also quick to pivot and leverage the opportunity to produce PPEs during the height of the pandemic.  
Those manufacturers who are resilient and agile, who offer options and flexibility to meet whatever the new normal will require are the ones who will benefit and come out on top.
Sandeep Agarwal
How do you think the Haiti project of the US govt that you are involved in is going on in the current situation?
Mark D'Sa

COVID took a toll in Haiti. Out of approx. 34 companies employing 60,000 people, two Korean companies in Port Au prince closed their doors during the pandemic lockdown. In addition several of the factories saw a reduction in orders which has led to a workforce reduction of about 9,000 workers. But Haiti has very flexible rules of origin under the HELP act and investors continue to be bullish about the prospects for Haiti.

The project I was involved in, is the Caracol Industrial Park in Northern Haiti and funded by the Inter American Development Bank and USAID. The project fortunately is doing very well and diversified with apparel exporters, a paint producer and a sisal rope manufacturing facility. It employs 14,500 people and exported U$ 210 million in 2019.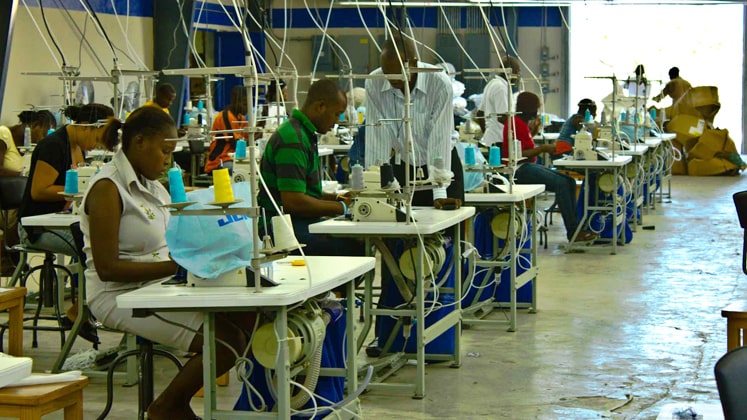 None of the companies in that location were affected by COVID and their business picked up without skipping a beat after a six-week national shutdown of factories. In fact, the Sri Lankan company MAS and the Korean company Sae-A have booked additional space for expansion of approx. 5,000 jobs which are a clear sign of commitment to future growth in the Caribbean region. In a country with a volatile political climate and frequent disruption, this project has proved to be successful, robust, resilient, and agile.

Of course, at the global level, the shift from China to Latin America will be very small compared to the transfer of programs to Vietnam, Bangladesh, India, Indonesia, and Pakistan who are likely to benefit the most. The future is going hold a lot of potential as new models of retailing and merchandising are tested, developed and consolidated
---
The 2nd Edition of Denimsandjeans Virtual Show comes back with many new features for both buyers as well as suppliers. Do not miss to attend the show, to visit the show, please register at https://lnkd.in/ekpaVrG
Post Show Report – https://lnkd.in/d_xMc-6
2nd Edition – Cloud Sourcing – https://lnkd.in/es-BjPF