Lee Jeans introduces 'For A World That Works' , an initiative that unites Lee's values and heritage, with a new vision for the future,  aims to redefine how Lee operates. Through purposeful design, meaningful partnerships, and a commitment to the planet, Lee will bring people together to create a more sustainable future.
Lee Jeans says–
"Since 1889, our founder H.D. Lee has empowered the working world towards a brighter future. We celebrate this legacy by weaving purpose into everything we do, how we act and what we believe in. Sustainability is core to this. We all know the urgency. We all feel the responsibility. That's why we strive to use the most sustainable options, from responsible sourcing to cleaner manufacturing and eco-innovations. If there's a more sustainable option, we'll go after it. So, stand tall for what you believe in. We do at Lee. We passionately challenge ourselves and bring people together to create a stronger and more sustainable future. For people. For planet. For A World That Works™."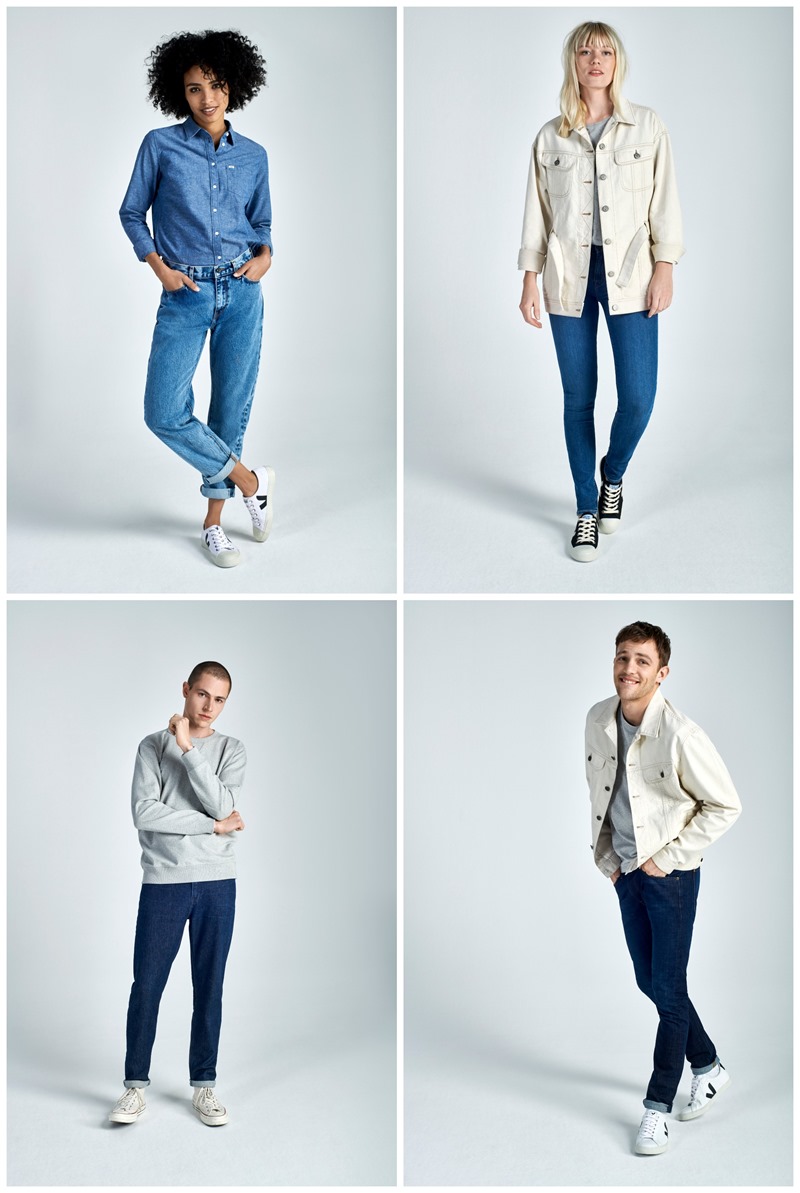 'For A World That Works™ brings together Lee Jeans' ongoing sustainable initiatives with a series of innovative products, all designed to reflect the brand's commitment to working toward a brighter future for people and the planet. The first three styles, highlighted here, are Indigood Denim, Back to Nature and Sustainable Selvage.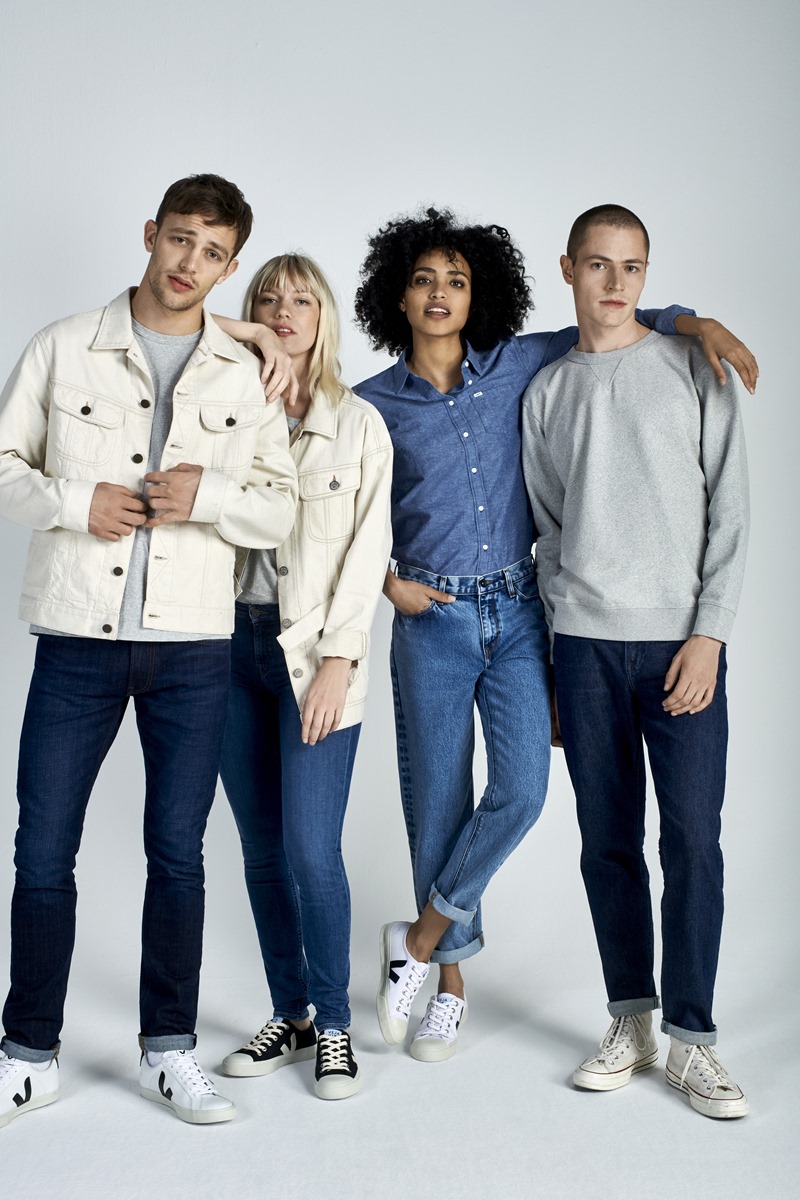 Indigood Denim
Indigood Denim is made from fabrics dyed through a foam dyeing process that does not use water and features 89% fewer chemicals and 65% less energy than traditional dyeing. Certain machine makers and denim mills have been working on this technology and enables Lee Jeans to develop a range . It will also feature signature design details including a black biodegradable patch, a tonal Lazy S on back pockets and recycled hardware. Introduced for Spring Preview '20 (SP20), Indigood Denim features on two different washes on the popular slim tapered Luke fit men's jean.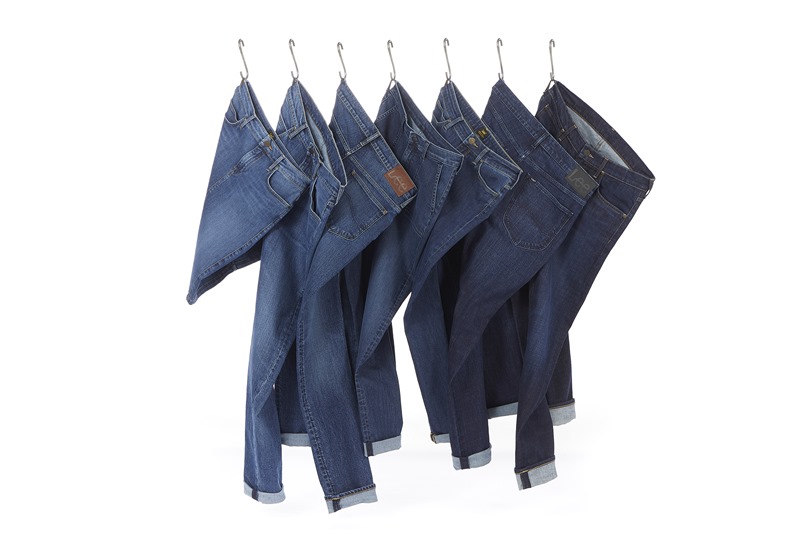 Back to Nature
The Back to Nature Innovation features pieces that are completely biodegradable. Made using entirely compostable linen-cotton yarns, and no rivets, when the garment is no longer needed, the buttons can be unscrewed for re-use and the rest can be thrown into the compost, where it will biodegrade and return to the Earth. Featured in Back to Nature are the men's iconic Rider Jacket and Rider jeans in a rigid ecru denim. For women an elongated and belted version of the Rider Jacket features alongside wide leg jeans in rigid ecru denim.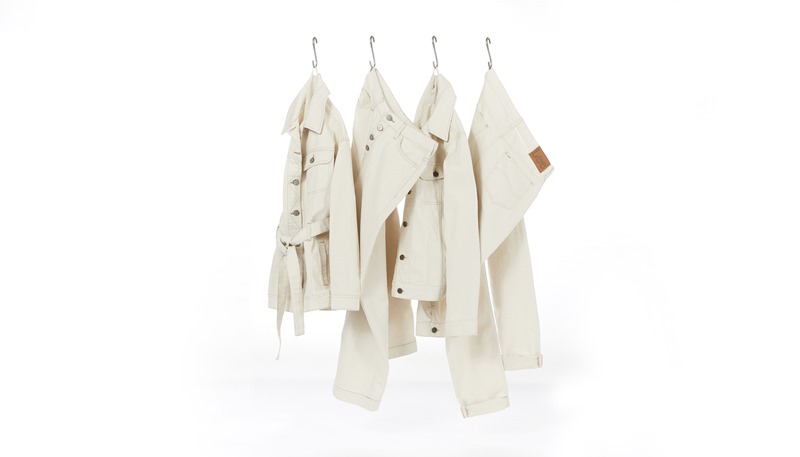 Sustainable Selvage
Sustainable Selvage is an ongoing collaboration with Italian denim mill Candiani. The result is a series of jeans created using less energy, water and chemicals. Sustainable production and finishing processes include the use of Kitotex dyeing, derived from the food waste industry, Indigo Juice dyeing – a more superficial yarn dye; and mineral dyeing, using the N-Denim nitrogen dye and Earthcolours dye, which comes from unused natural waste. Sustainable laundry treatments include lasering that does not use chemicals, E-Flow which uses less chemicals and water, and PP spray (used for creating worn effects) has been replaced with an eco-friendly bleaching additive.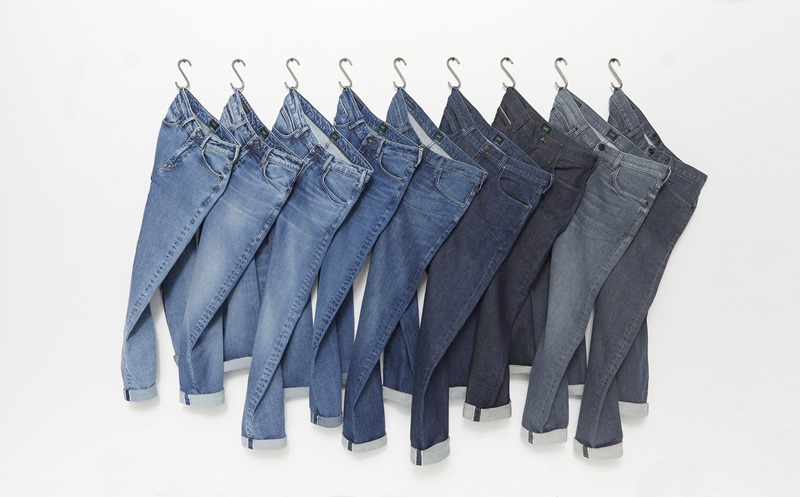 In line with the 'For a World that Works™' initiative, Lee Jeans has joined the Ellen MacArthur Foundation's Jeans Redesign Guidelines, which set out minimum requirements on garment durability, material health, recyclability and traceability. Using the Jeans Redesign Guidelines as a base framework, Lee is creating a portfolio-level scorecard to measure the sustainability performance of all products. Over the next year, this global tool will empower Lee designers to be at the forefront of change, allowing them to view how Lee's entire product line is progressing on sustainability attributes. As Lee works to build a better future with 'For A World That Works™' , the sustainability scorecard will benchmark the initiative's impact for the brand's stakeholders and help Lee set internal targets for increasing performance over time.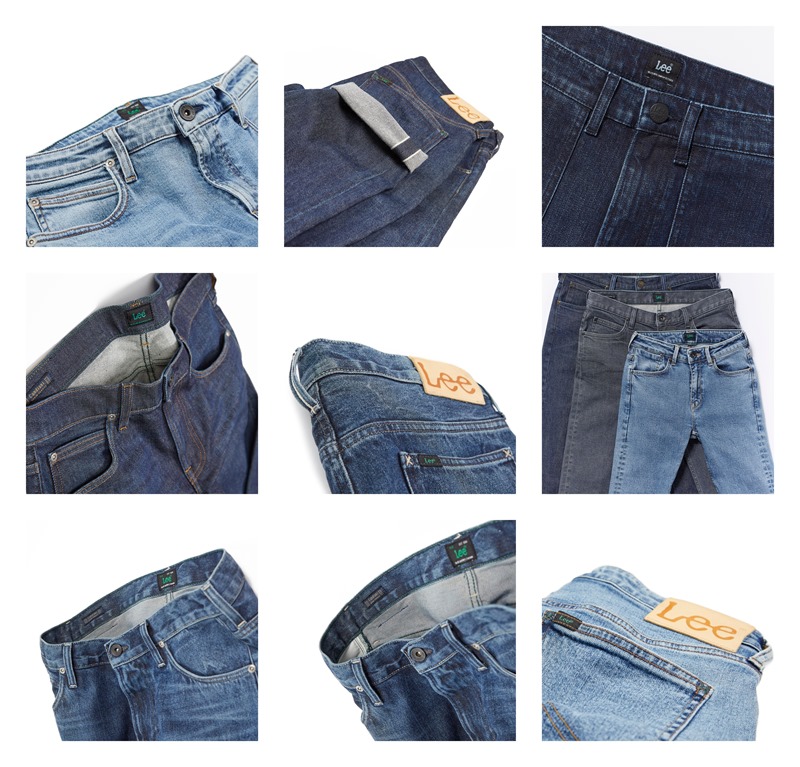 ---