One of the oldest American denim label- Lee®, launches a special women denim collection – REISSUE to pay homage to its 1st edition of Lee garments ever made for the women. The launch has been made on the eve of company's 130th anniversary and will be available exclusively on Lee.com and in-store at their flagship store in late November, as well as in select boutiques in Europe and the US.
Lee entered the market when denim was, by and large, accepted as a Menswear apparel only. To a certain extended period of time, Lee also belonged to the the same stream of thought. However Lee changed this narrative in 1947 and introduced Lady Lee Riders, "Authentic Cowboy Pants, button-fly, Sanforized, 8 oz. coarse weave denim."
Made with the same button-front fly, 5-pocket construction as men's Riders offered credence to the fact that about Jeans is not only for men . The launch of Lee Riders was one of the seminal ​accomplishments by Lee in the women's denim fashion. And today we see that it is women who are leading the global trends for denim industry. Lee jeans deserves some credit for this !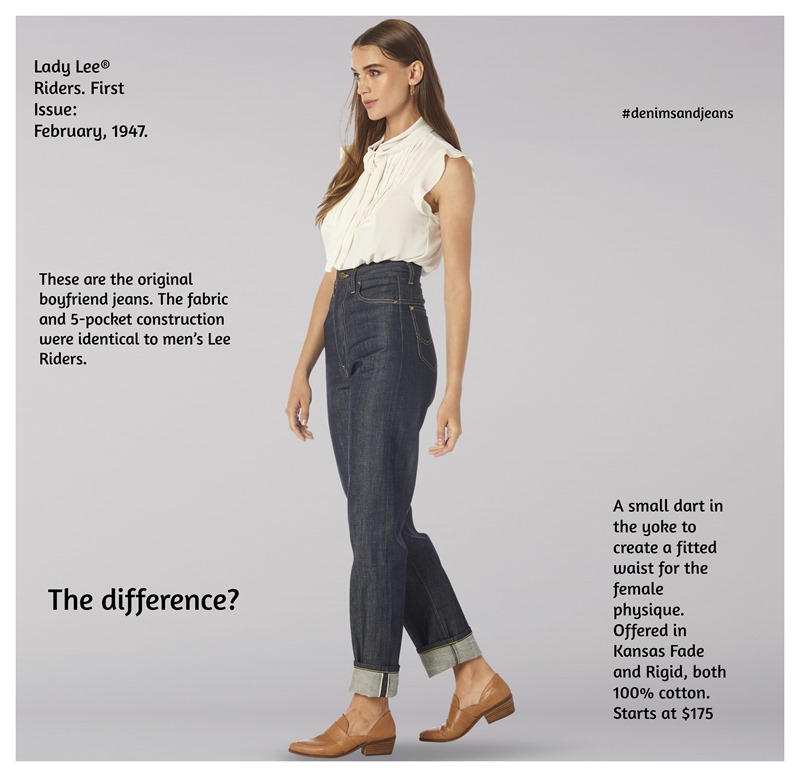 Cone Denim® Mills has been one of the longest partners to Lee® and the collaboration produced interesting developments. The USP of REISSUE collection is that it managed to intact the sanctity and integrity of each garment, starting from thread to rivets, the manufacturing process remained the same and replicated as per the original collection of 1947. The only exception is that the conversion of vintage size numbers is according to ​contemporary fits.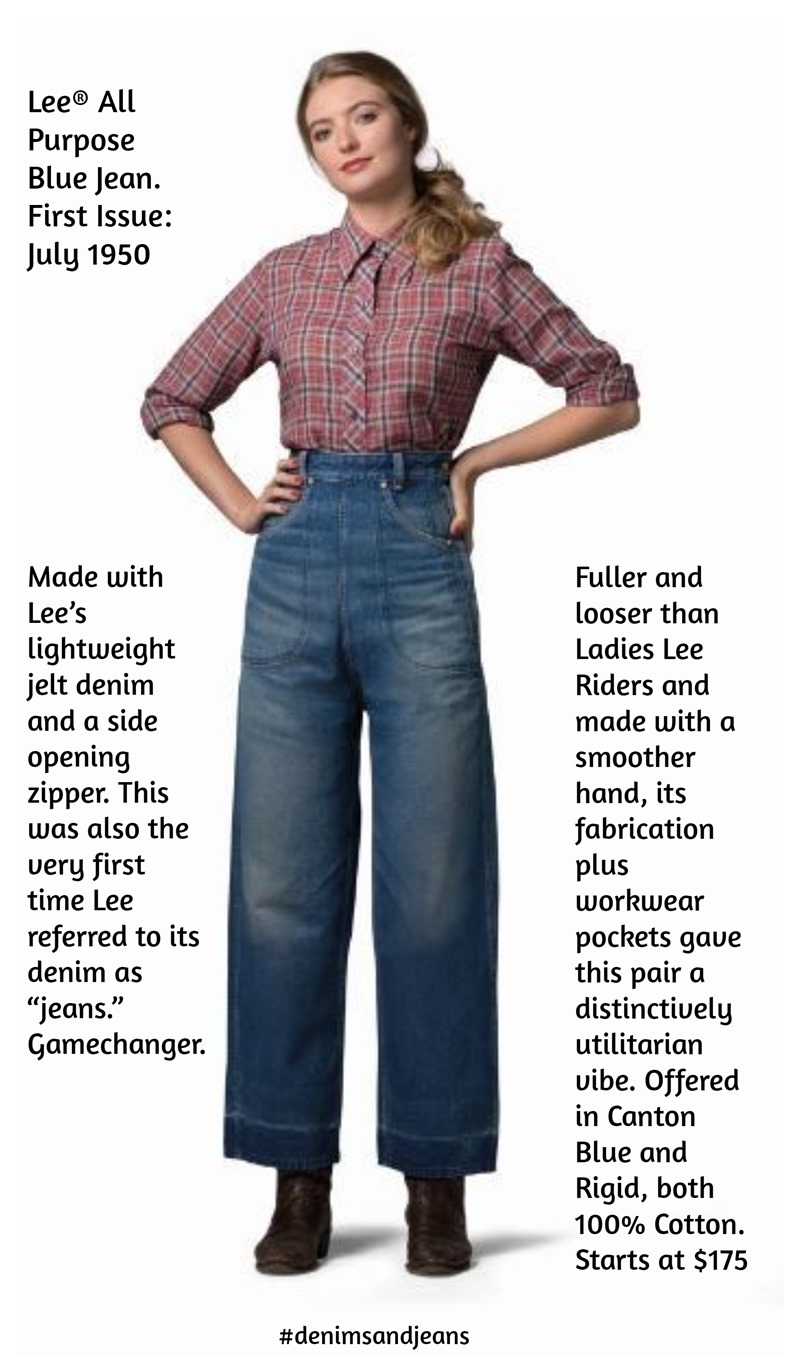 "We are excited to reintroduce these beautiful pieces from the archive," said Betty Madden, VP of Global Design, Lee. "These pieces represent a time when Lee took what was made for men and created jeans made specifically for the female body. They were originally designed and worn by what we call the lovely tough girls: the women who were riding horses, working in factories during the war, who were making things happen and looking cool and effortless while doing so. Today's REISSUE is still for those same women – the ones who forge their own path with confidence and grace. The women who don't believe being a tomboy or a girly girl are mutually exclusive – the lovely tough girls who are still making it happen."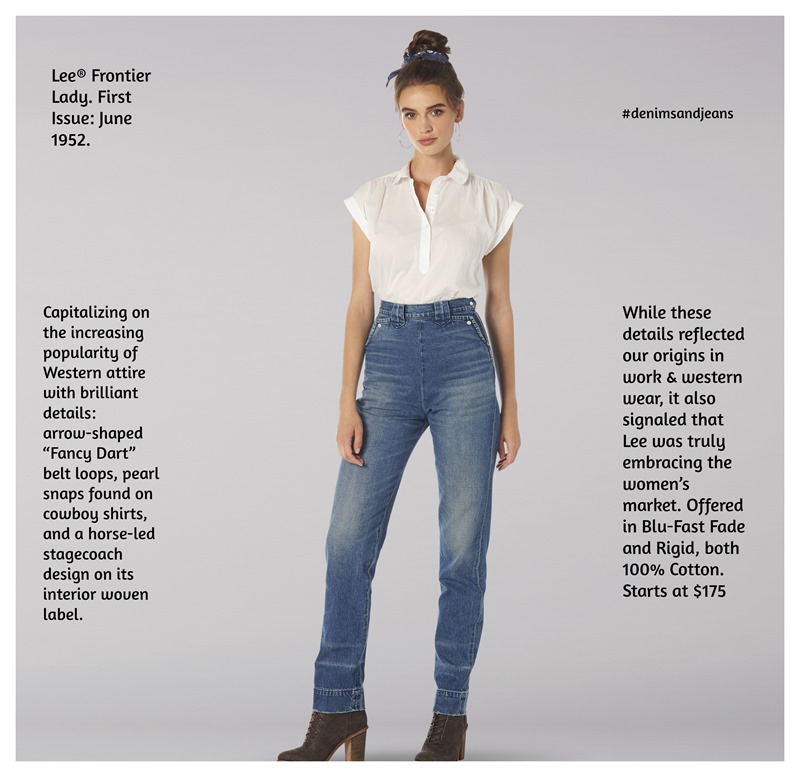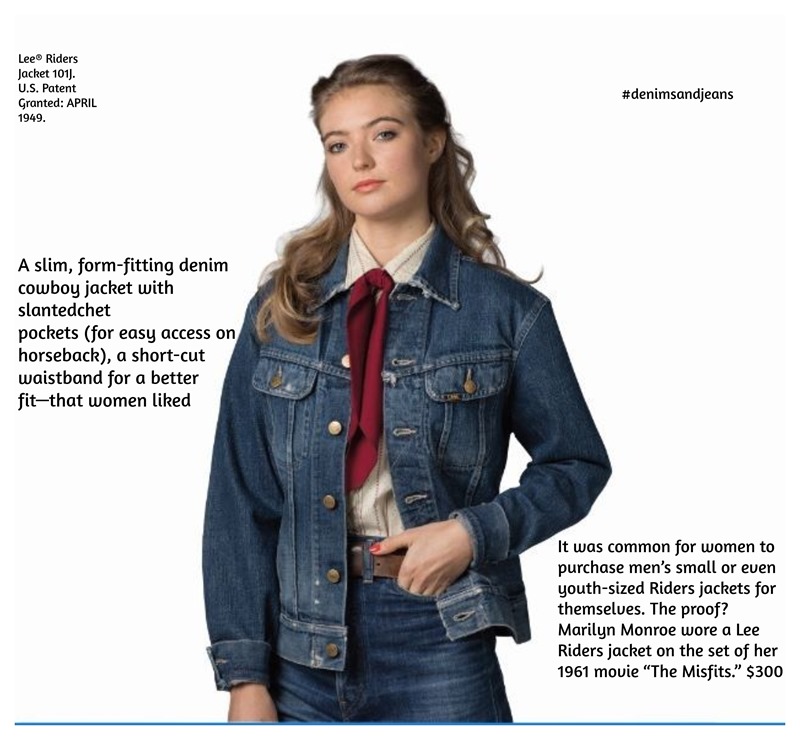 ---
Advertisement –
Denimsandjeans Japan Show – September 29&30 | #designedinnovation
Register at http://bit.ly/mailchimpnews for invitation.