Levi's and Pendleton – two iconic brands come up for another colloboration to  create a new collection of winter staples  for a second time. Premium Levi's® denim and Pendleton® Wool use an exclusive print inspired by  Native American designs and some deep indigos. The collection is entirely made in USA and pays tribute to workwear history of both companies. The collection includes a  Levi's trucker jacket and traditional work shirt lined with Pendleton's classic Native American fabrics, done in a rich indigo palette, as well as a signature Pendleton blanket, lined in Levi's denim.
LEVIS® X PENDLETON® TRUCKER JACKET :
This classic trucker is lined with Pendleton® wool in a black, navy and gray design through the torso.
MATERIALS & FEATURES :
100% Cotton
Heavyweight Denim
Torso lined with Pendleton® wool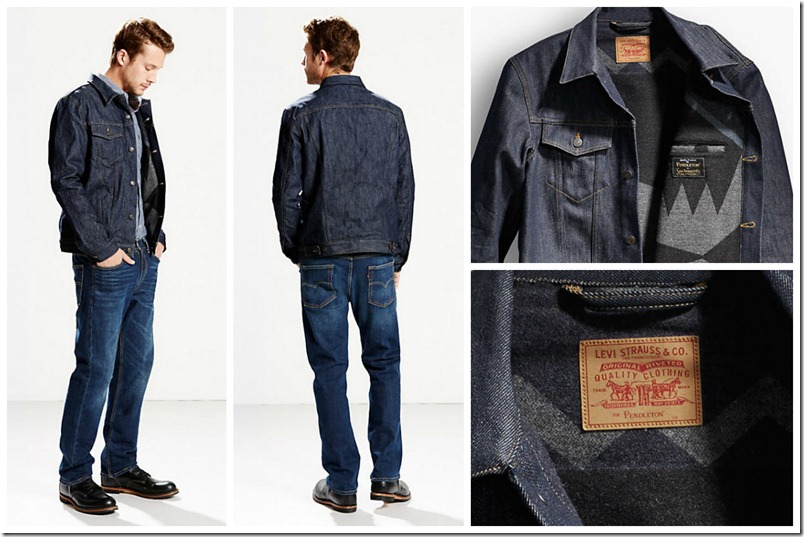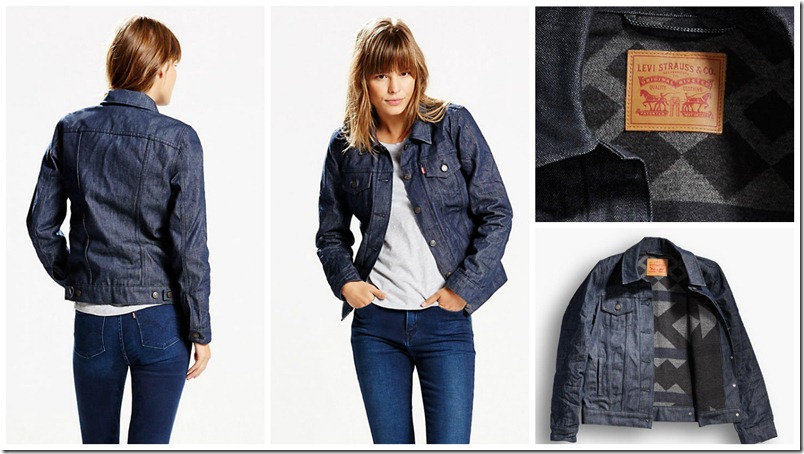 LEVIS® X PENDLETON® WOOL WORKSHIRT :
This standard work shirt features an indigo wool fabrication with a patterned lining across the shoulders.This collaboration uses a special year-round weave, with yokes lined in the collaboration's unique patterned wool. The work shirts feature a blanket-lined upper panel and are crafted from a wool-denim blend unique to this collaboration.
MATERIALS & FEATURES :
100% Wool
Midweight Plain Weave Wool
Soft drape that will get better with age
Chest pocket
Patterned wool lining through shoulders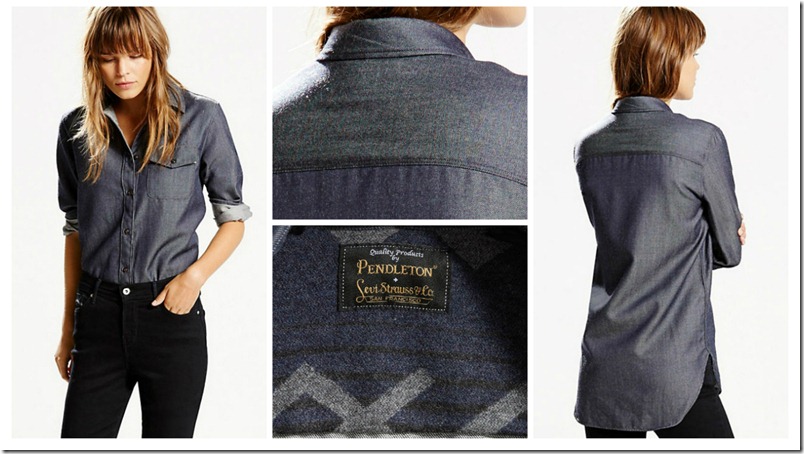 LEVIS® X PENDLETON® WOOL BLANKET :
Exclusive collaboration print inspired by Native American designs, but scaled up to create a unique take on a classic Pendleton® style. This blanket is made from 22oz. wool in a standard queen size (60×80 in.). The limited-edition blankets feature a rugged denim backing and an exclusive Pendleton pattern.
MATERIALS & FEATURES :
100% Wool
22oz. Wool
Print inspired by Native American designs but scaled up to create a unique take on a classic Pendleton® style