The London Fashion Week always showcases some boutique designers , from London and other cities ,who bring about their unique orientations to their collections and always worth watching. In this capsule we bring denim looks from designers including
Marques' Almeida
Frayed denim seems to be the theme for Marques Almeida to bring out the elegance in in the . Floor sweeping denim overcoats underlined the focus on the draping with denims.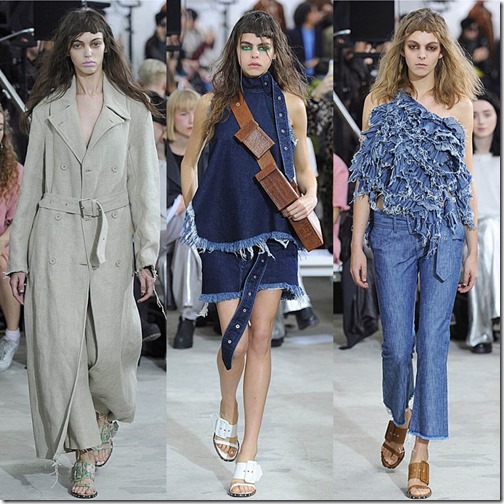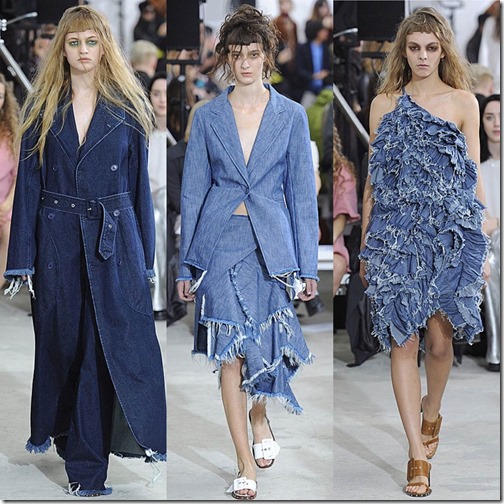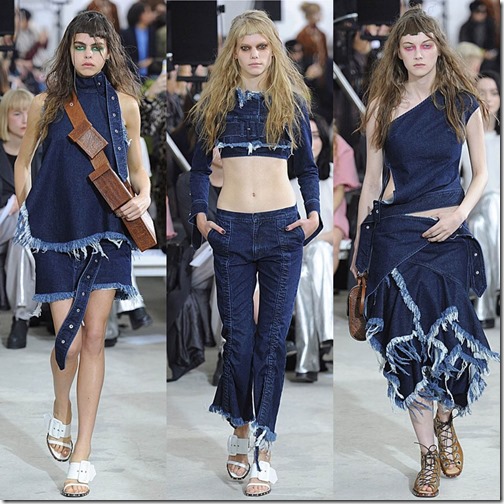 Faustine Steinmetz
Faustine Steinmetz , the French designer , employs meticulous artisan skills to hand woven collection of highly distressed (and knotted) denim pieces. Each fabric by Faustine is solely handwoven by one person using one of  traditional handlooms.Each piece in her collection is meticulously made by hand, with some pieces taking over a week to weave.. She partnered with a denim mill in Spain for Spring 2016.
Micro-pleated denim is her take on the combo of formal and not so formal looks !. Denim jackets have been particularly chiseled , as it may, on a piece of statue with long flowing robes made out of denim yarns. In this age of volumes and numbers , it is very difficult to find a designer dedicated to traditional methods of production to bring out a modern wardrobe.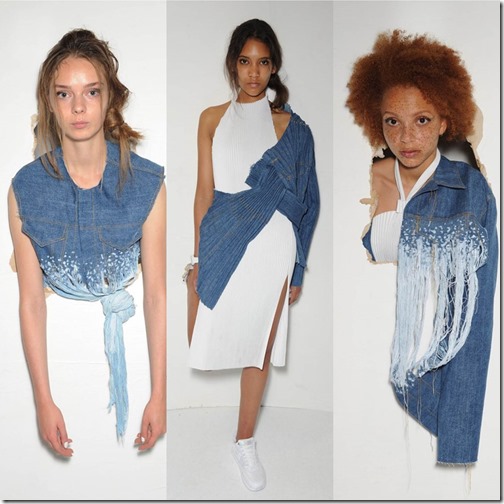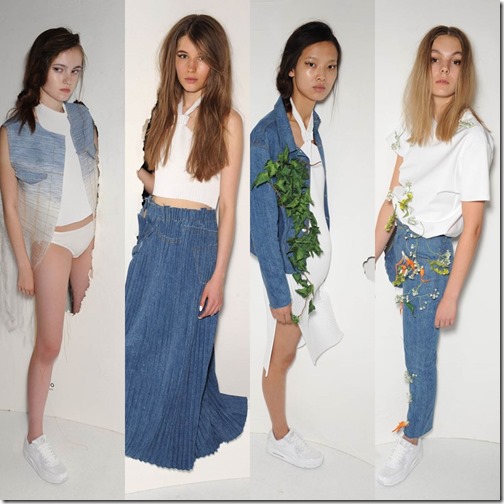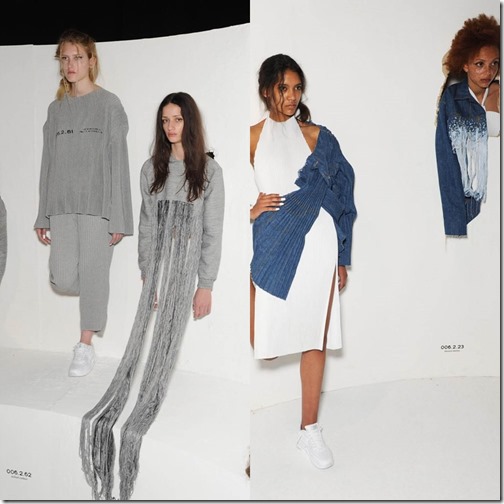 MM6 Maison Margiela SS'16
Disruptive warehouse parties in the industrial techno dens of London is the backdrop for the MM6 Maison Margiela SS'16 collection. The models were more of club kids ready for long night  party. He had fun mixing the fabrics to create impactful yet simple pieces.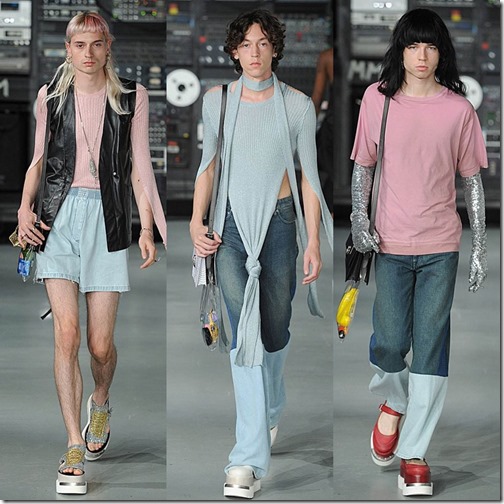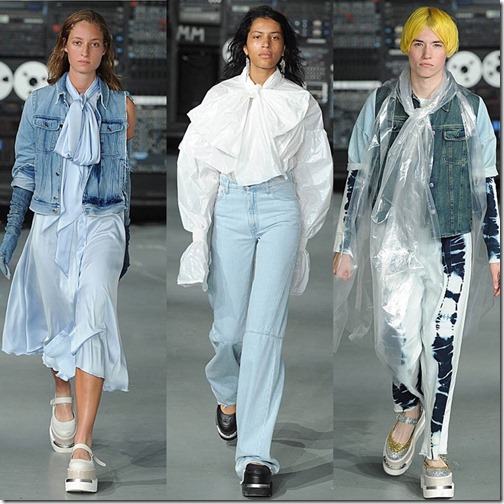 Ashish
Ashish Gupta , the designer from India, first showed at LFW in 2005 and went on to win the New Generation award three times. Having studied from Central St. Martin, he lost his entire portfolio of work and cash at Gare Du Nord in 2000 and had big career setback and started making clothes for friends but  was noticed by Yeda Yun – one of London's best fashion names and the rest , as they say , is history. He showed at London Fashion Week 10th time this year.
Female models had a tough time strutting down on the ramp on skateboards as required by him  and  his denims pieces were cutouts or had patchworks/ embellishments . The concept of draped denim seems to be one of the highlights of many designers – opening way for further usage of lighter denims .