In continuation to our previous post on the NY fashion week denim looks, here is the second part of the series.
VFiles SPRING 2016 READY-TO-WEAR
Some young designers brought out fresh looks in denim to the NY fashion week . Vfiles used the patchwork concept to project that sexy look for mens denim .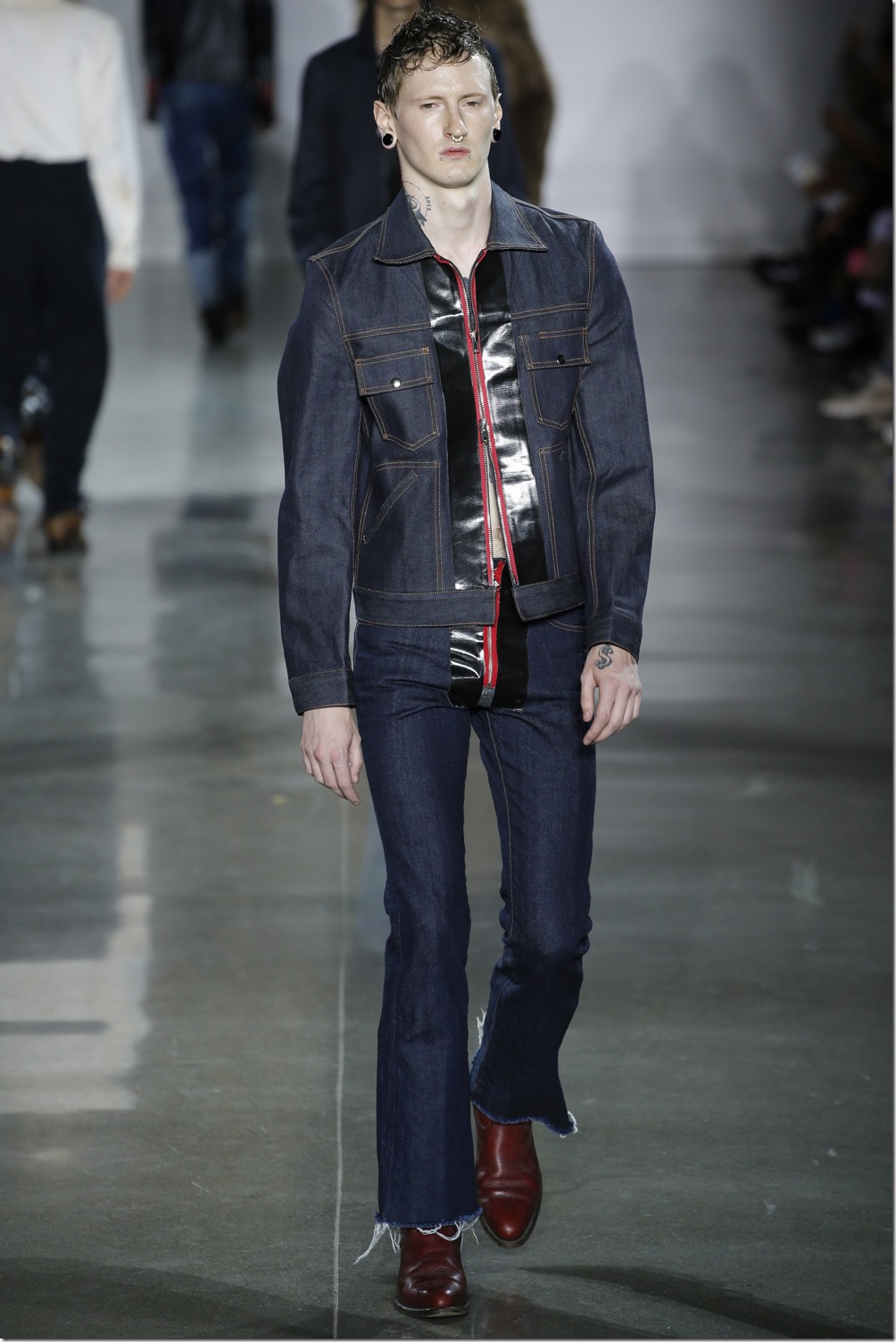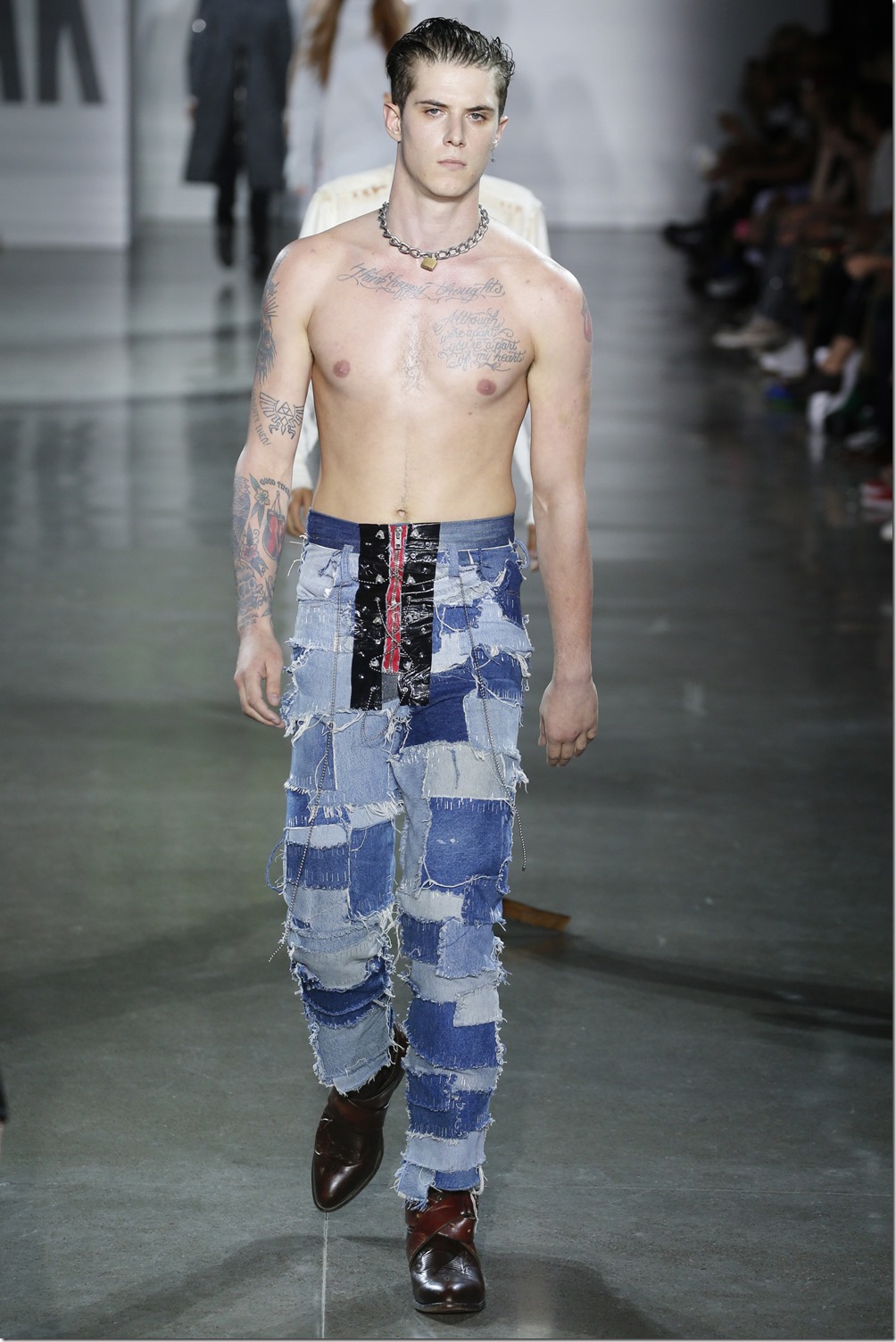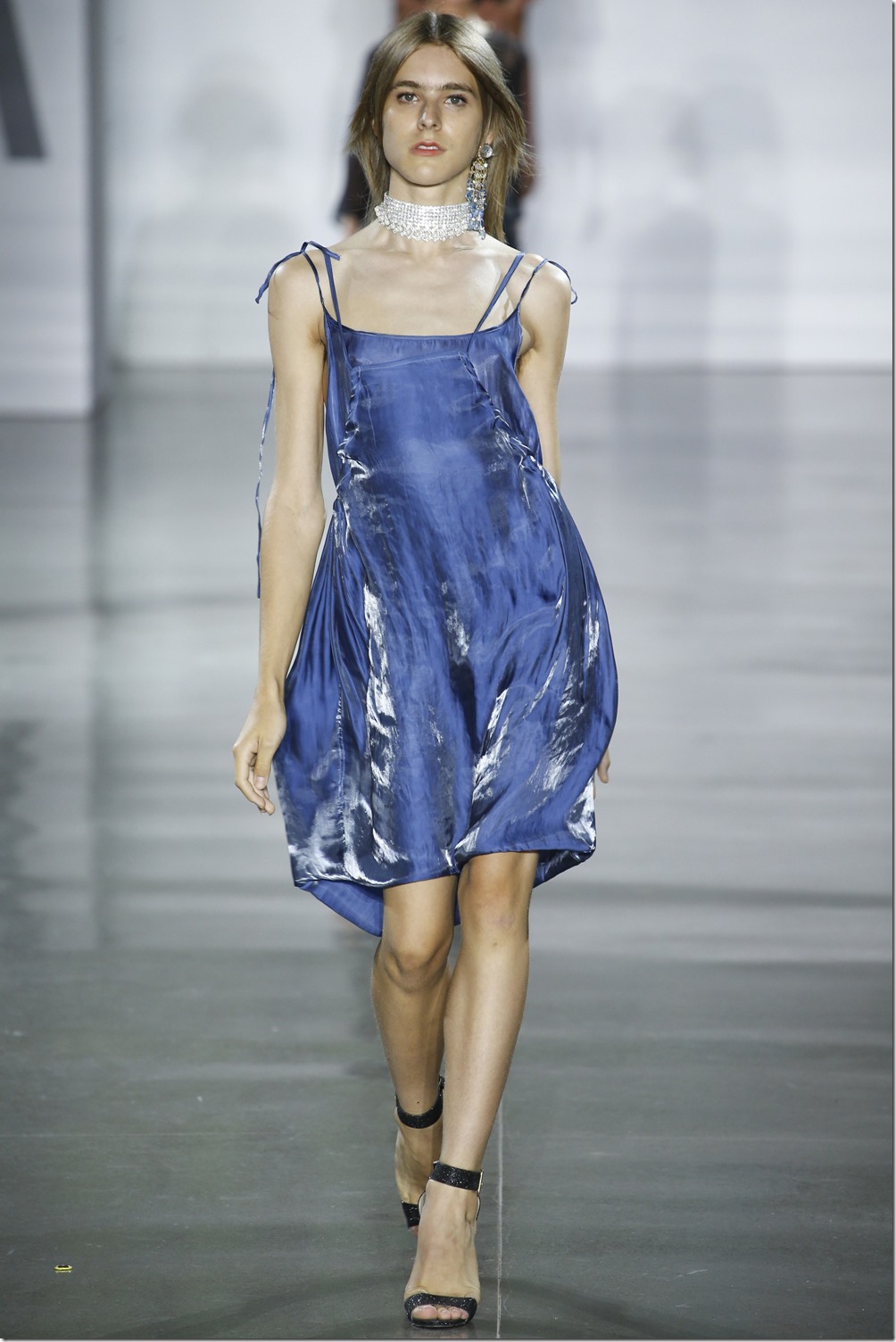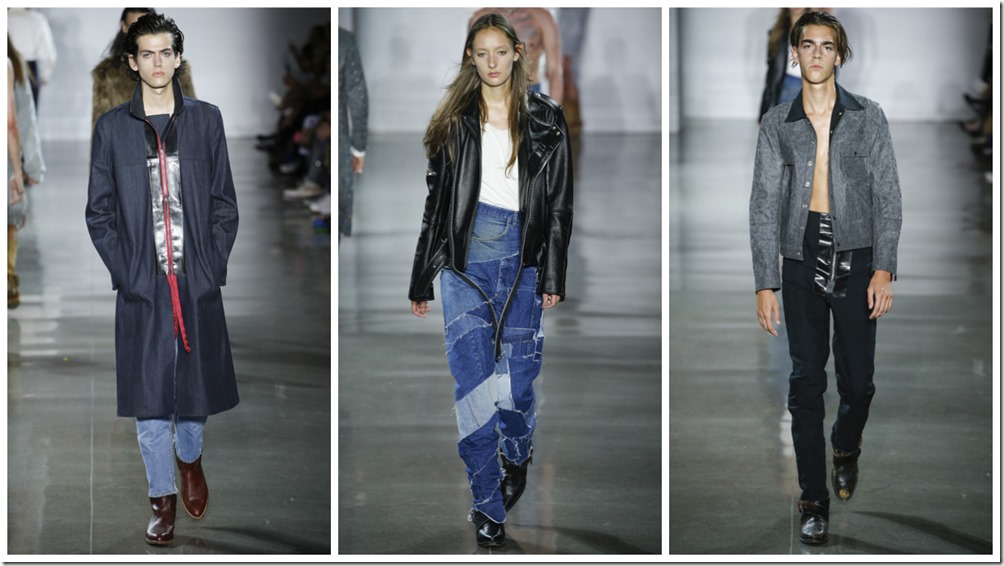 Frankie B New York Fashion Week
Designer Chadwick Bell resurrected the iconic brand Frankie B Hollywood and featured mixed collection with focus on using white bleached looks accentuated by distressing and indigo spray on the low slung jeans and in combo with loose button downed shirts, tees and leather jackets.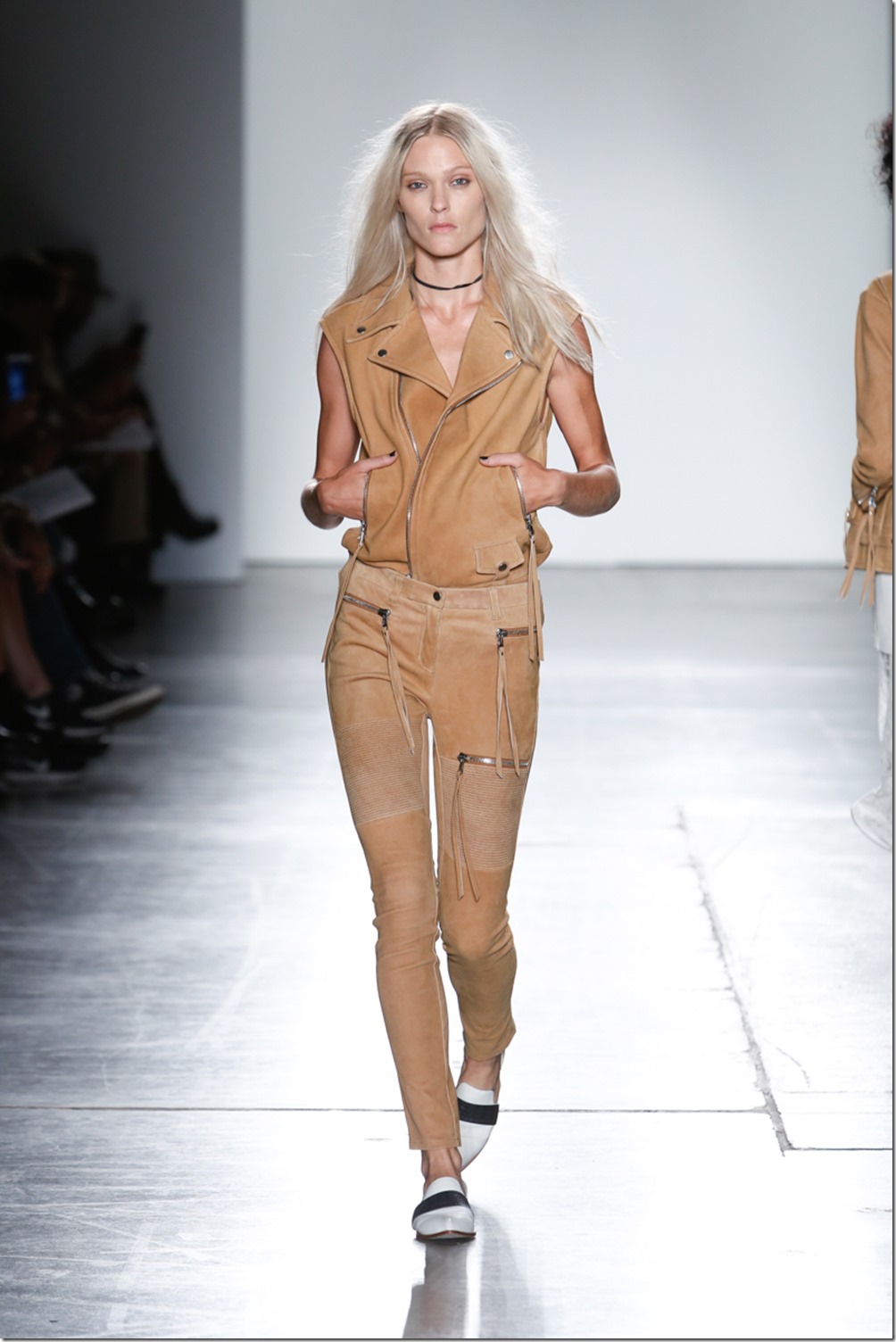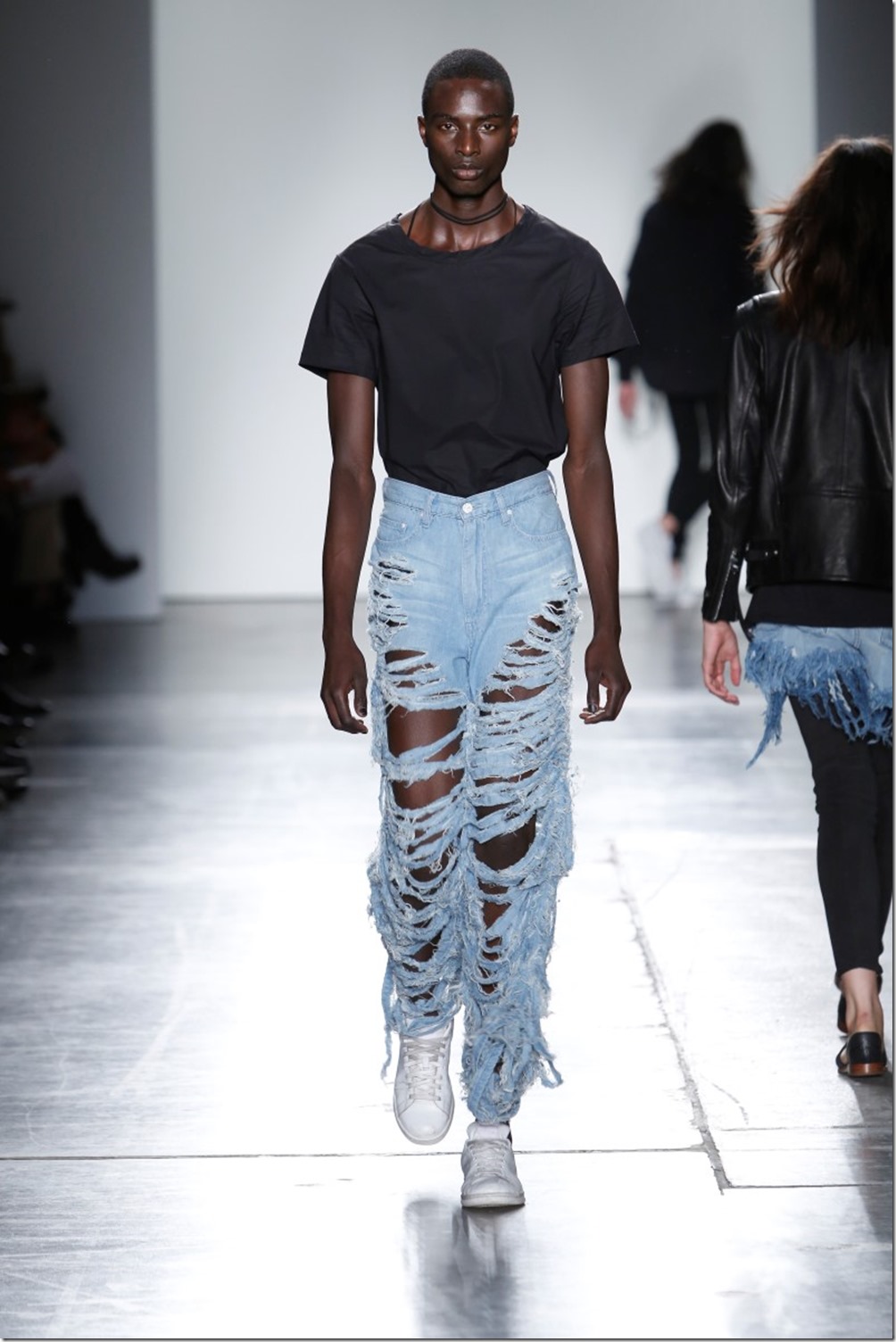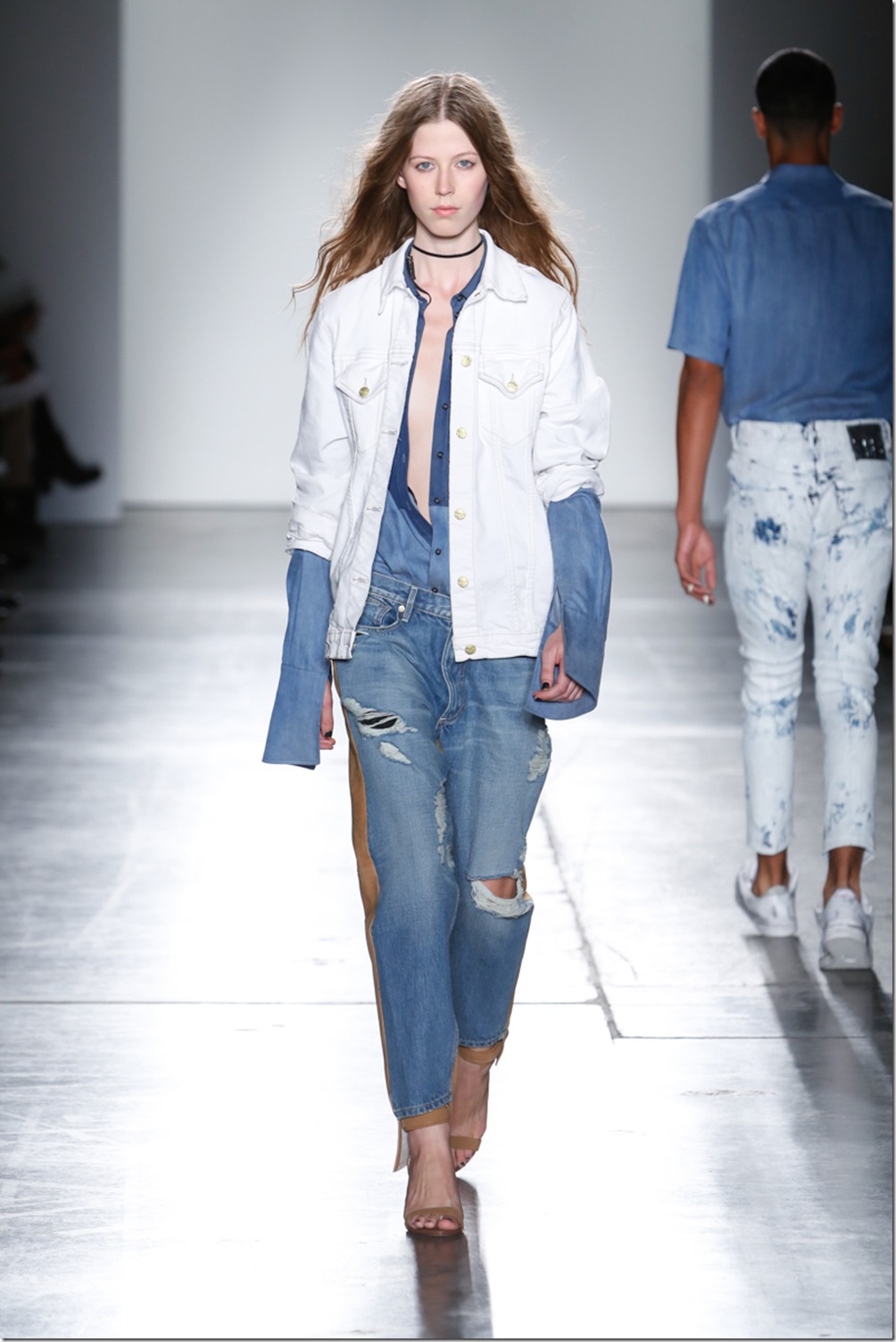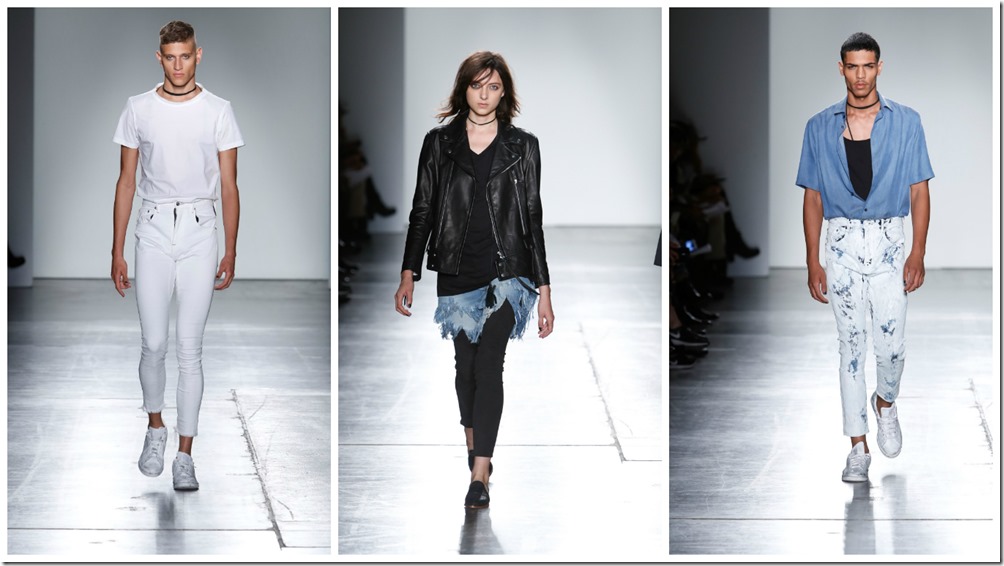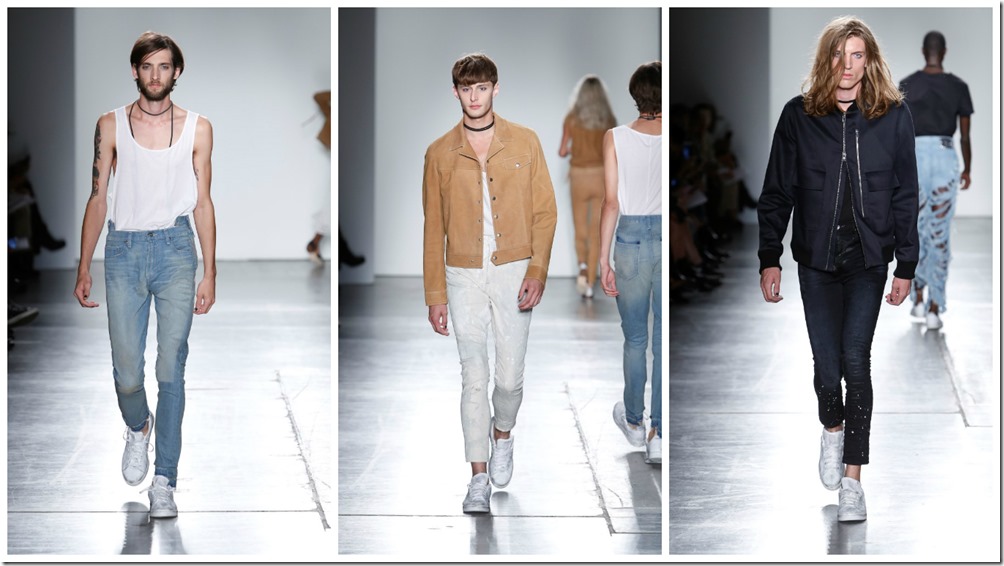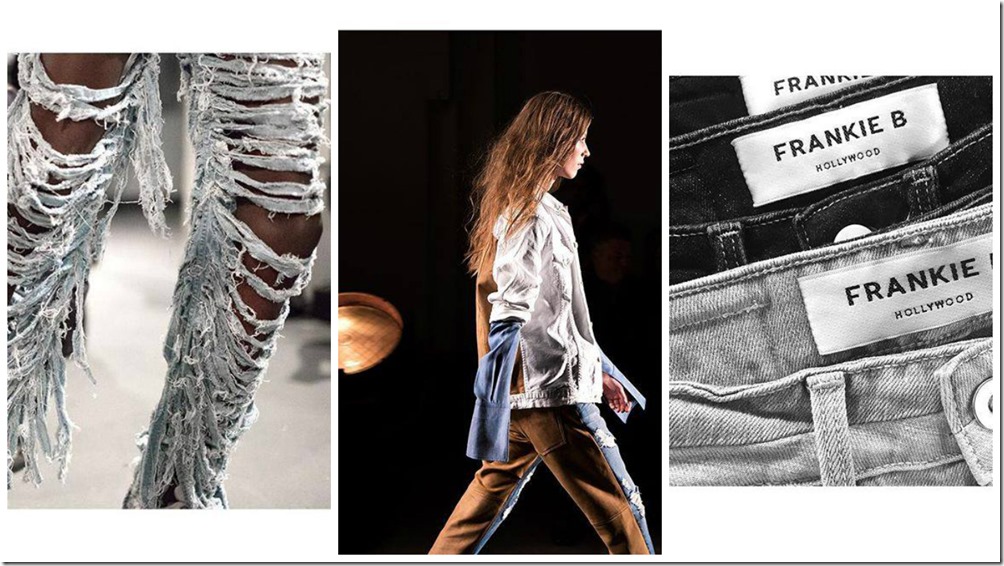 Greg Lauren SPRING 2016 READY-TO-WEAR
Greg Lauren masters in art of using the hand distressing techniques, pieced together jackets , military fabrics and bringing out a deconstructed nomadic look . He translates that look into his women's collection for the SS'16. The indigo sentiment was standing out during the New York Fashion Week recently held as the designer used stripe denims and patched denims to show three piece dresses, gowns, bathrobes , hats and other ensembles. The mix of denim with other fabrics was striking.Greg Lauren show. Vintage military fabrics, pieced-together jackets, hip-slung trousers, and hand-distressing are his brand's unwavering signatures.