Denim does have a huge environmental impact since it  consumes such a large amount of resources and its carbon footprint is really huge. Many brands and retailers are trying to be leaders in the arena of bringing out sustainable collections  . There are various aspects of sustainable inputs of a fabric including the fibers used , chemicals, energy, water and more. The problem that we see with most sustainable collections from different brands is that they focus on one of these aspects and not others. A unified approach is missing  which takes into consideration all the elements. However, inspite of these shortcoming s, such sustainable launches are a welcome step as they help in increasing awareness about our environment.
Prada is championing its practices with the launch of a Denim collection made from 100% GOTS certified cotton (Global Organic Textile Standard)made with less water and less energy to ensure that each piece is made without sacrificing quality.
"To maintain a high level of sustainability, the denim is dyed using the 'Acquasave' system, a type of dyeing where the water consumption is well below the standard, thus, allowing a saving of 10 liters of water for each linear meter of fabric," Prada said in a statement.
The brand also explained that its organic cotton comes from farms with low environmental impacts and is free from pesticides and fertilizers. Thus Prada is trying to address two aspects of sustainability in their collection – FIBER and WATER. As claimed by the brand, they save, on average, 10 liters of water for each meter of fabric. These traits help improve the brand's EIM (environmental impact measurement) — a metric  (from Jeanologia) that has become increasingly important for brands. Using ethically sourced denim, the brand is continuing an ongoing commitment to sustainability.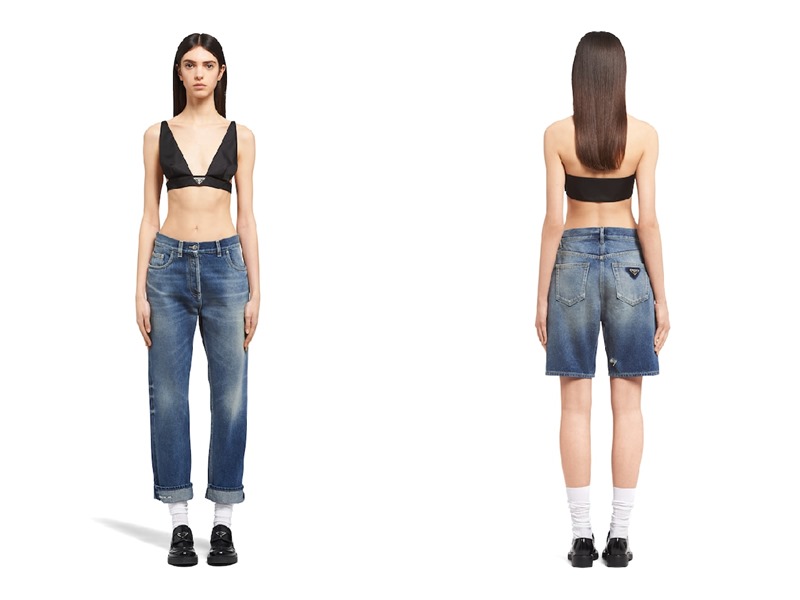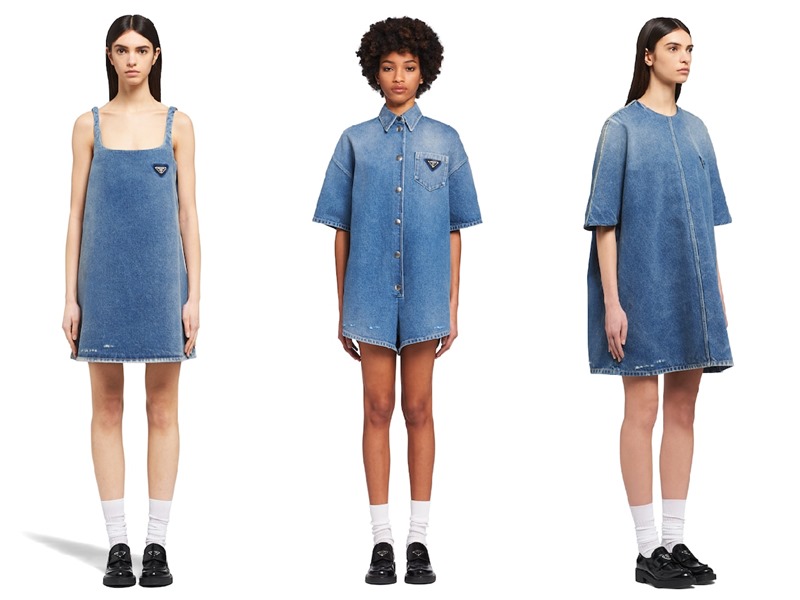 The collection includes denim shorts, dresses, jackets, jeans, and even a cute bra bralette. All of the organic denim pieces have been lightly distressed and faded, and embellished with the black enamel Prada logo that has become an increasingly prominent part of the brand's visual identity since Raf Simons joined Miuccia Prada at the design helm.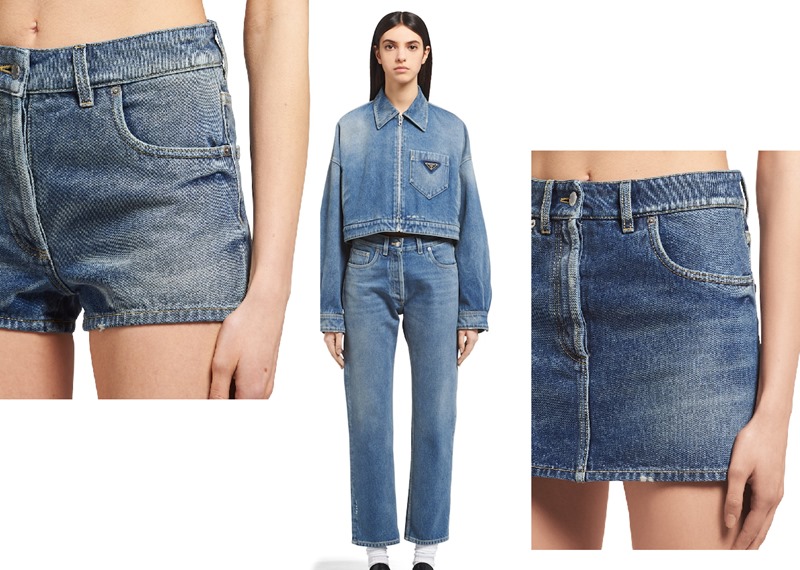 This organic denim collection by Prada is already available in its physical and online stores and can be checked out there.