Naked & Famous has come up with funky new pieces this season.The pop-art styled logo of the brand depicted by "ideal blond" represents  a mass culture. As per their website, they aim to poke fun at "Hollywood"and "Glamour" brands that sell jeans for $300 and up solely because they are celebrity endorsed, and not because they are higher quality. The brand sets itself apart by using satire to promote some high quality denims !
The brand has collaborated with Troma Entertainment with the theme of an 80s B-movie satirical superhero franchise – The Avenger – to launch the latest collection with comic style art and cartoons highlighted on the denim.
The collection consists of the Trucker Jacket and Deformed Denim. The cartoons and logos look beautifully trendy on denim . The denim fabric has been constructed in three different twills :  left-hand twill,  right-hand twill, and a broken twill. The yarn has been used with a desire to give the denim a texture that represents the The Toxic Avenger's skin. The toxic-green tinted interior yarns serve to transform the wearer into a "doer of good, and brutal mauler of evil" according to the brand. The scenes from the comic book are screen printed on the pink colored pocket bags. " I've been Tromatised " embriodery looks very attractive on the green coloured seal of The Toxic Avenger on the rear chenille patch of the denim jacket. Not only the unique patterns and textures, the entire collection is made from organic cotton.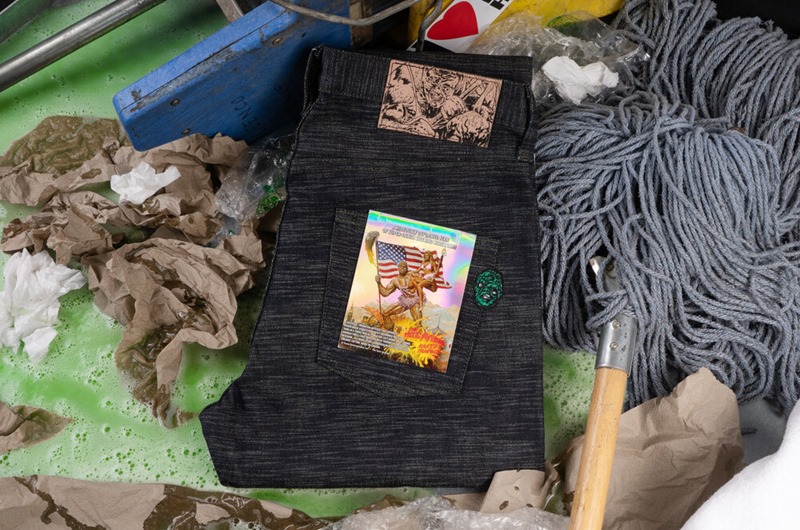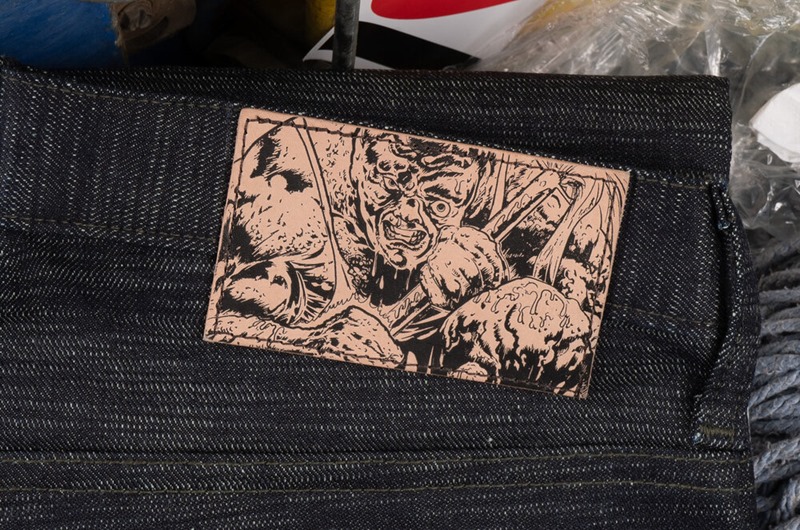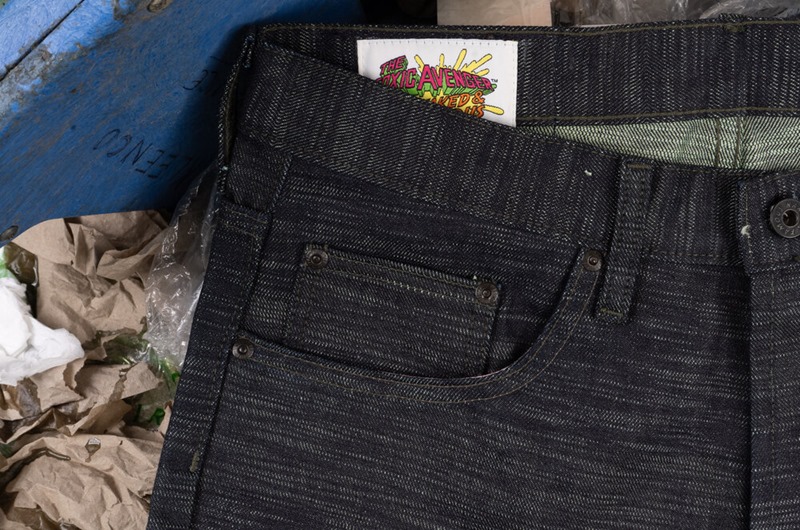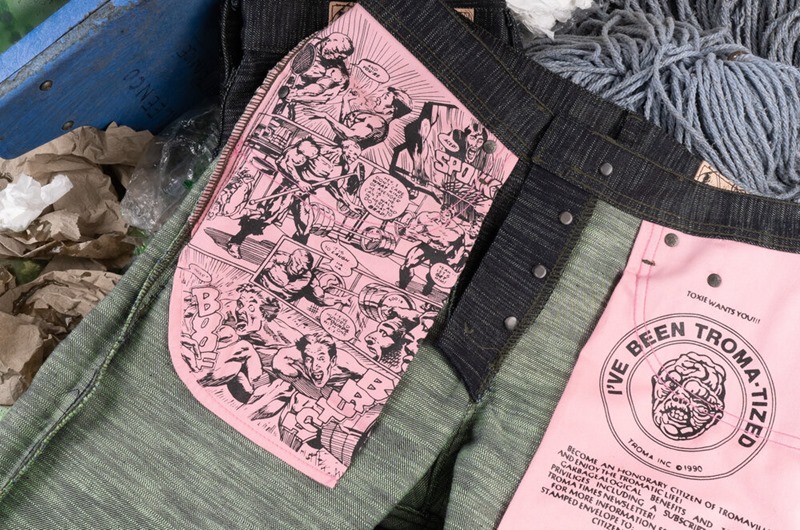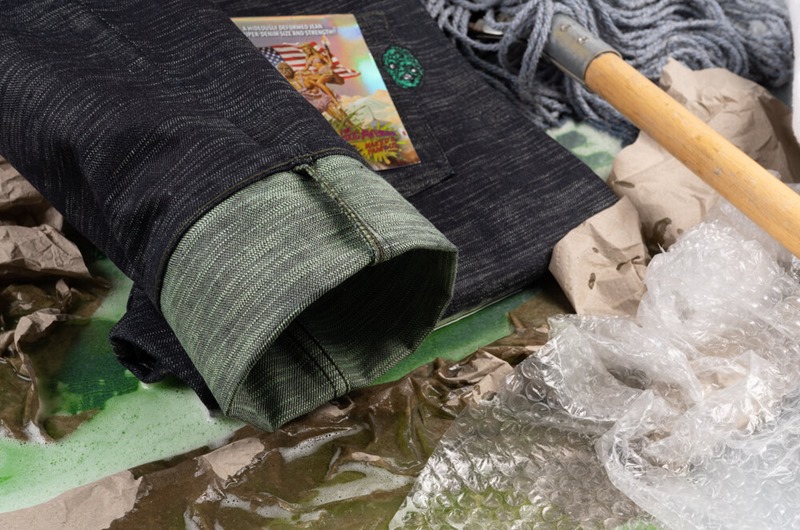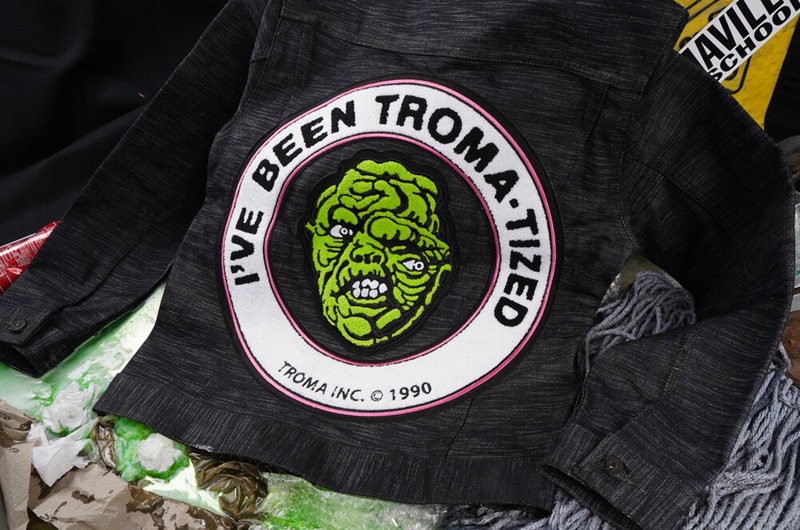 Image Credit : Naked & Famous