Acne Studio released season 4 of its collection of repurposed fabrics on 3rd June. In September 2020, creative director, Jonny Johansson converted his dreams of pushing fashion forward through repurposing old fabrics and deadstock into reality by launching the first season of its collection of repurposed fabrics. This helped in reducing the production of unnecessary waste.
As the Climate crisis weighs heavily on the consumers, Acne Studio started thinking more critically about their impact on the environment and came up with these collections, these collections use fabrics and materials from past seasons to make intricate yet beautiful fashion pieces.
It's not new to use excess fabrics post-production for a new clothing line, Alexander McQueen has been doing it for years and many indie brands have this as their USP, but now more high-profile brands like Acne Studio have started to factor this into their creative and manufacturing processes.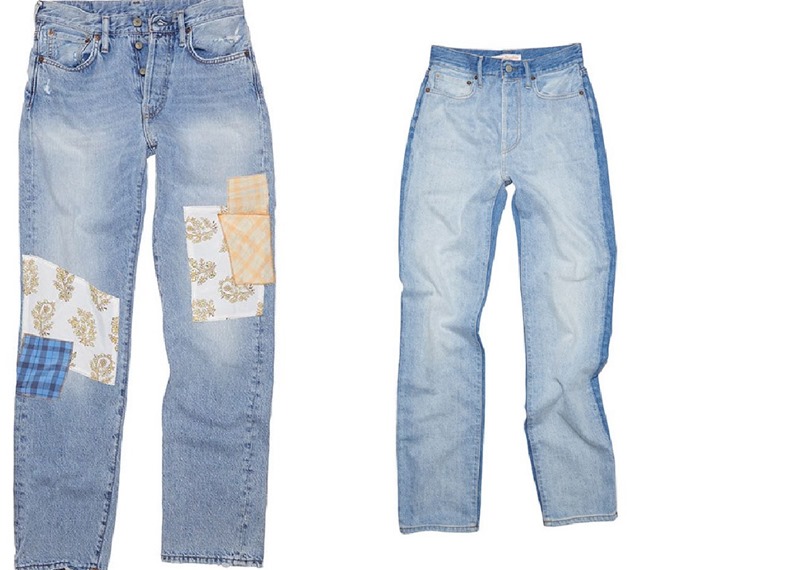 Season 3 was all about tie-dye but this season is about classic fabrics like soft and printed chiffons, cupro, crepe, viscose and light-colored eco-washed denim from previous seasons. Acne Studio is standing with its commitment to luxury fashion with minimal impact on the environment, from using sustainable ways to using repurposed fabrics. The season four collection is exquisite with patchworks on unexpected materials which makes it all the more mesmerizing. Not only is it produced ethically in environment-conscious ways, but it also has such beautifully made fashion pieces that will help in standing out from the crowd.
This season's capsule has a refreshing twist to its remodeled collection as it carries a summery mood with an indication of the forthcoming warmer months.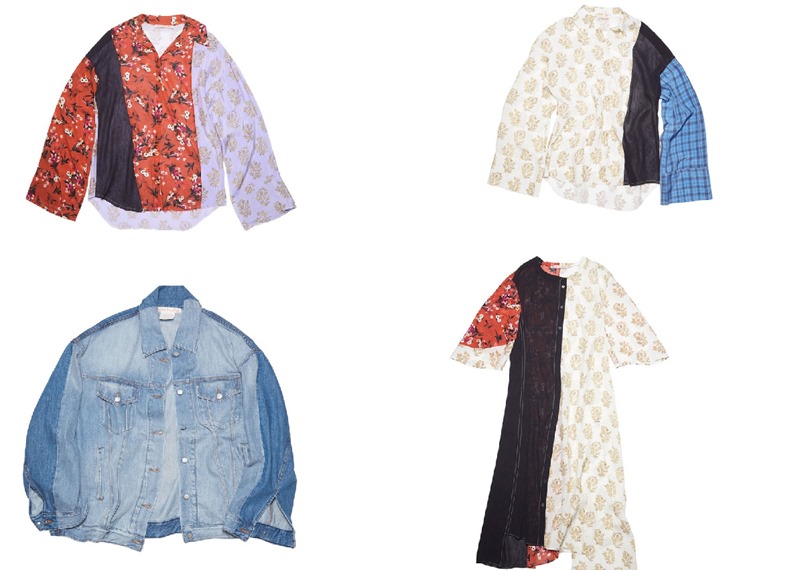 The two-tone denim jacket comes in both lavender purple and light denim blue colors and is a beautifully apt representation of what they were going for. It comes with matching two-tone denim pants. These two pieces worn together might just be double-denim worn right. A unique flair dress made with repurposed curpo is what will definitely catch eyes of the onlookers with its completely distinct style. Other Items include patchwork denim jeans, simple tees and nylon sweaters.
Acne Studio has done a great job in this repurposed collection, the pieces are marvelous but what makes it better is their resolution of contributing to the environment . Though noble, such efforts have currently more of a symbolic value than making any real effect on the ground. They are good for Marketing and PR and partly for consumer awareness . The prices of such re-purposed items are really high and naturally so as it involves going into extreme details for each piece. However, the disadvantage is that the average consumer is left out of the loop as the pricing structure is out of his/ her reach. Brands sell them as unique one-offs at hundreds of dollars a piece. There has to be some way whereby the brands and retailers are able to sell these pieces at prices which have a small premium over regular productions. We wait for that day and for the time when REAL IMPACT is felt in production processes and at the environment level.