Diesel has recently released a few pieces of bottoms in their previously launched men denim collection. The new additions seem very interesting and refreshing as well. Most of the pants are either in carrot fit or in a slim fit. Diesel tried different kinds of washes on each piece from the pool of new additions to make look each piece equally different from others.
The special attraction of this entire collection is D-Struck, on which fifty-five different patches of the stretch fabric have been used. From stone wash to medium wash to heavy marble wash using natural pigments, the collection offers all kinds of products targeting different segments including sportswear, street wear, and casual wear.
Here are some of our favorite picks.
D-Vider 0098S
Fit – Carrot-leg style with low crotch.
This medium blue denim is totally hand-made in Italy using traditional crafting techniques. The stretch fabric is stone washed for softness, detailed with brush strokes, rips and a final 3D effect.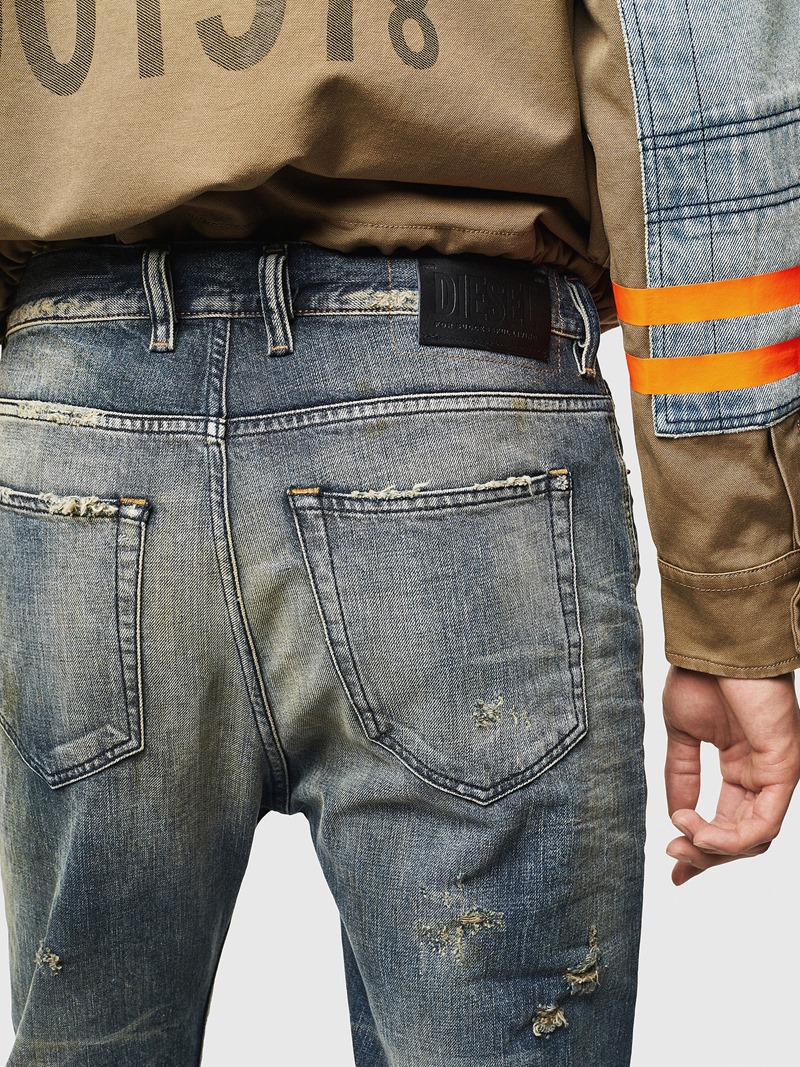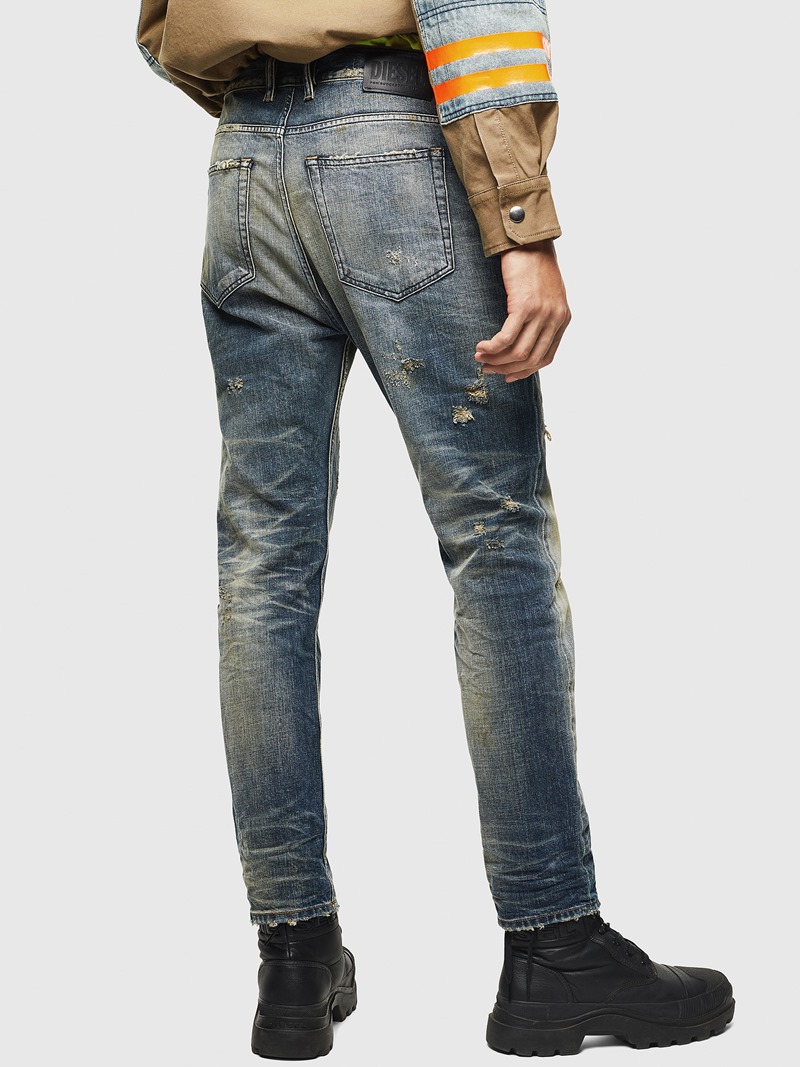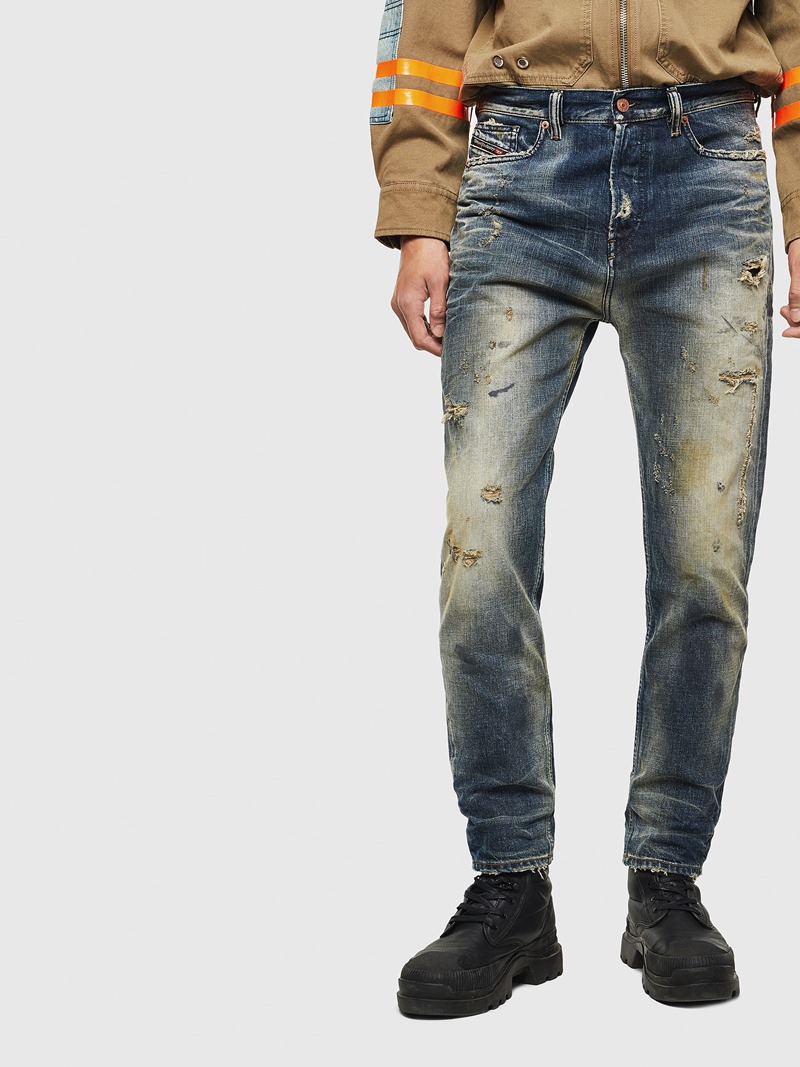 D-Strukt 0093P
Fit – Slim style with a clean construction.
This superior Made in Italy pair is expertly constructed from fifty-five different patches of stretch fabric. It is overdyed in grey and black and hand-stitched for a unique look. Accented with a front zip.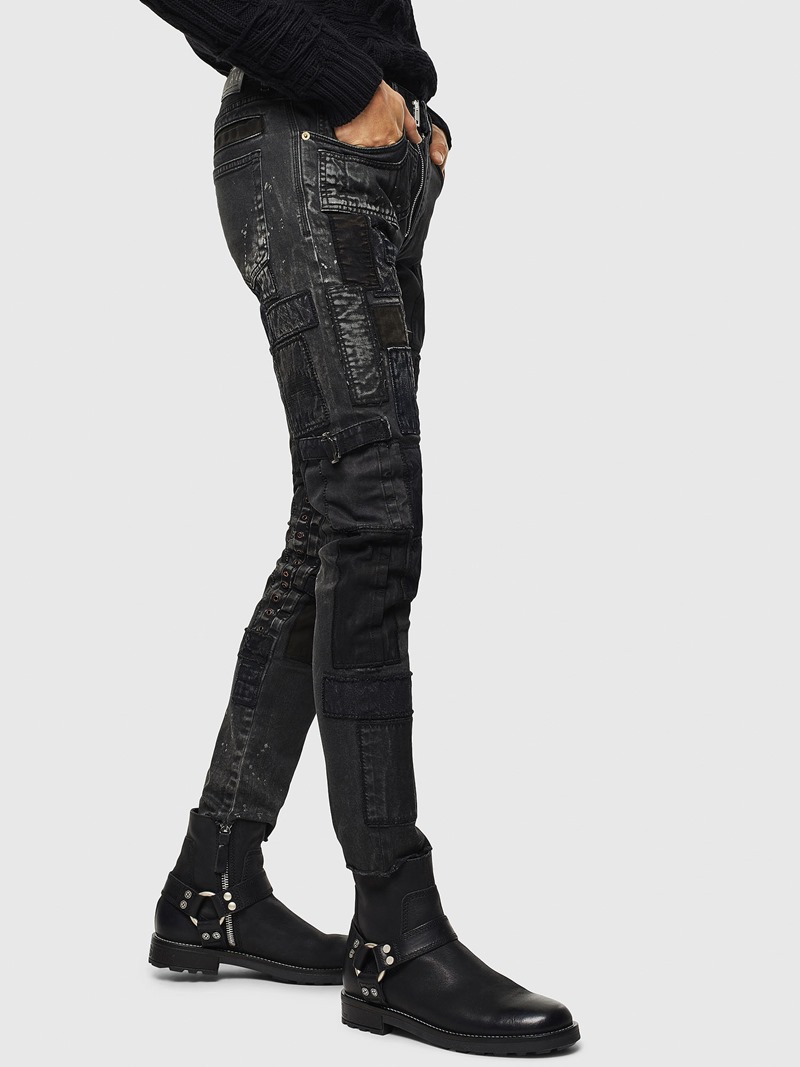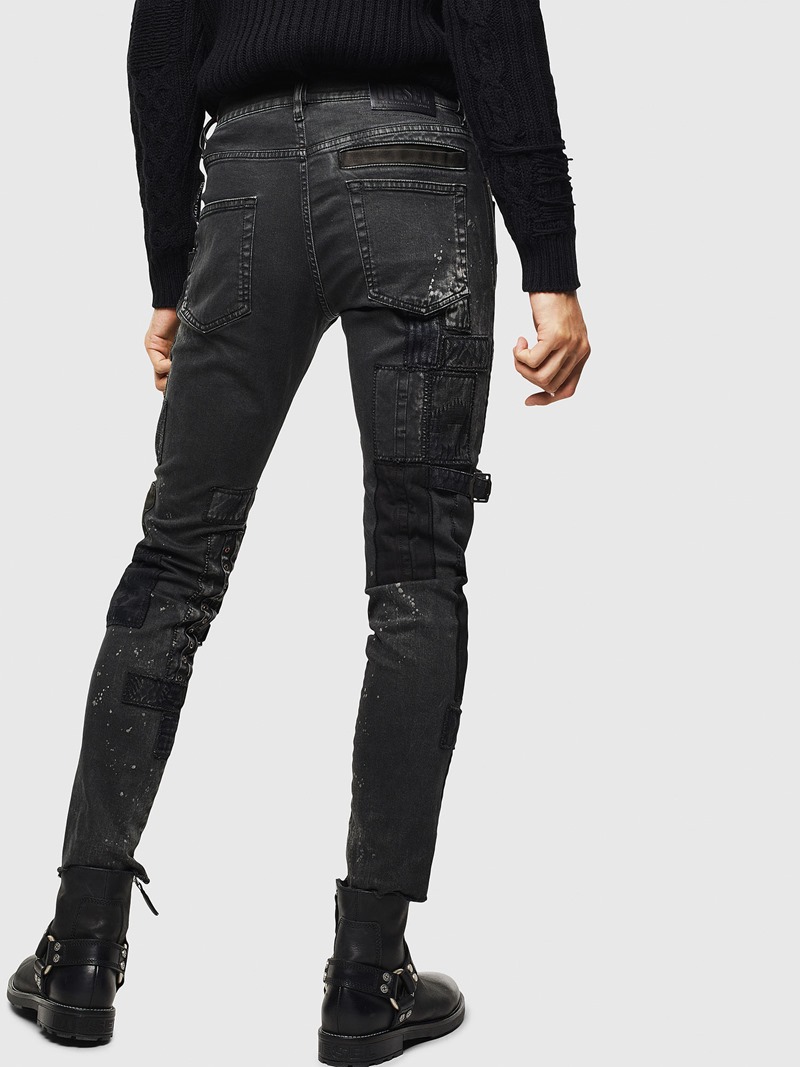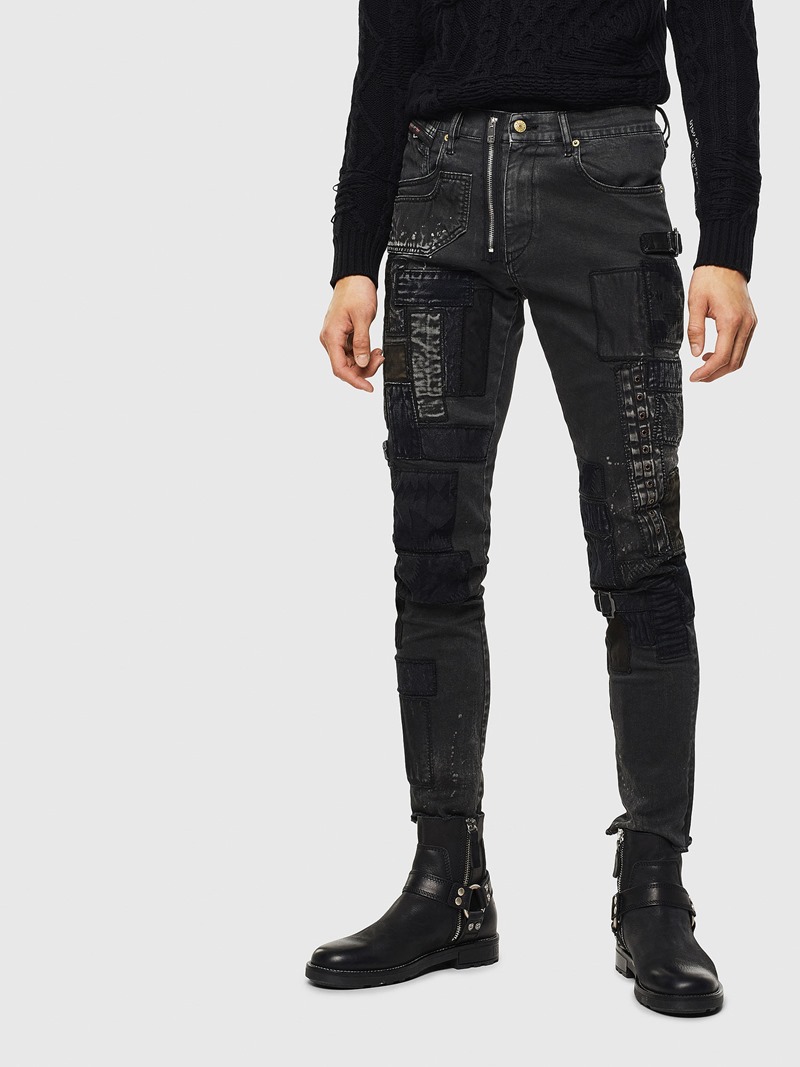 D-Eetar 0098G
Fit – Carrot style with a low crotch.
Crafted from Lyocell fabric to guarantee upgraded breathability , this stretch denim features a medium blue wash that's entirely Made in Italy. The super dirty effect is combined with overdyed treatments using natural pigments, and an archive upcycled heavy marble wash. The final 3D resin coating enhances the vintage look.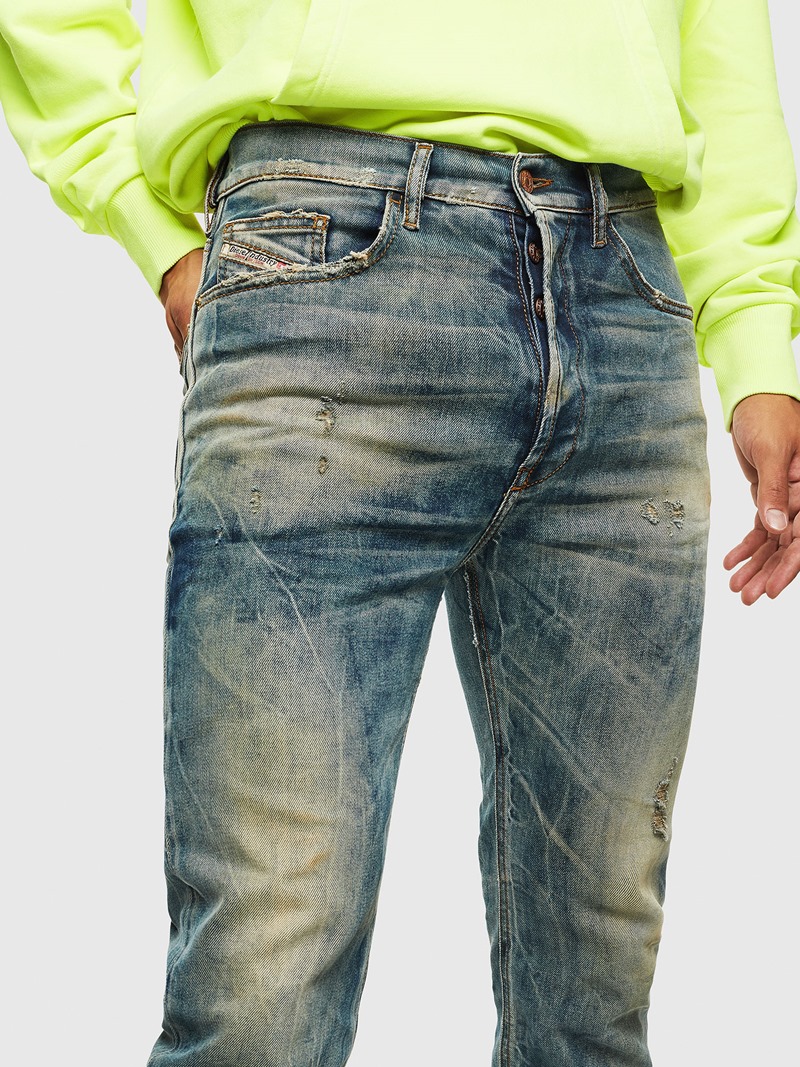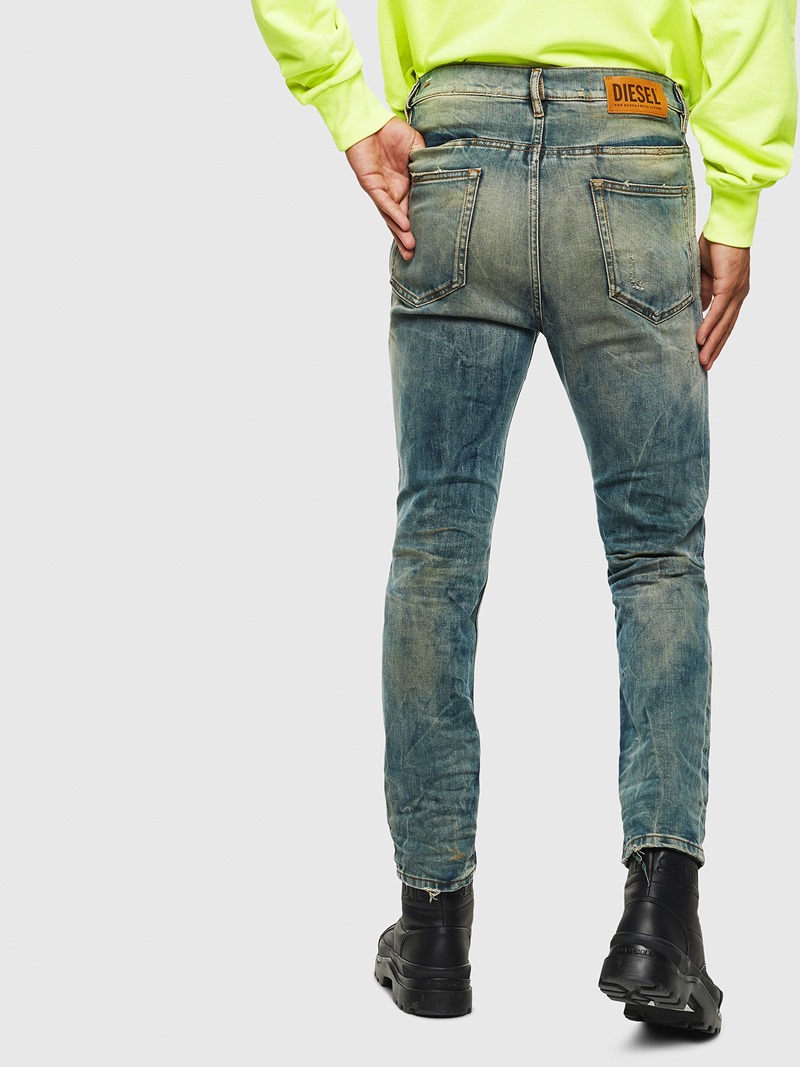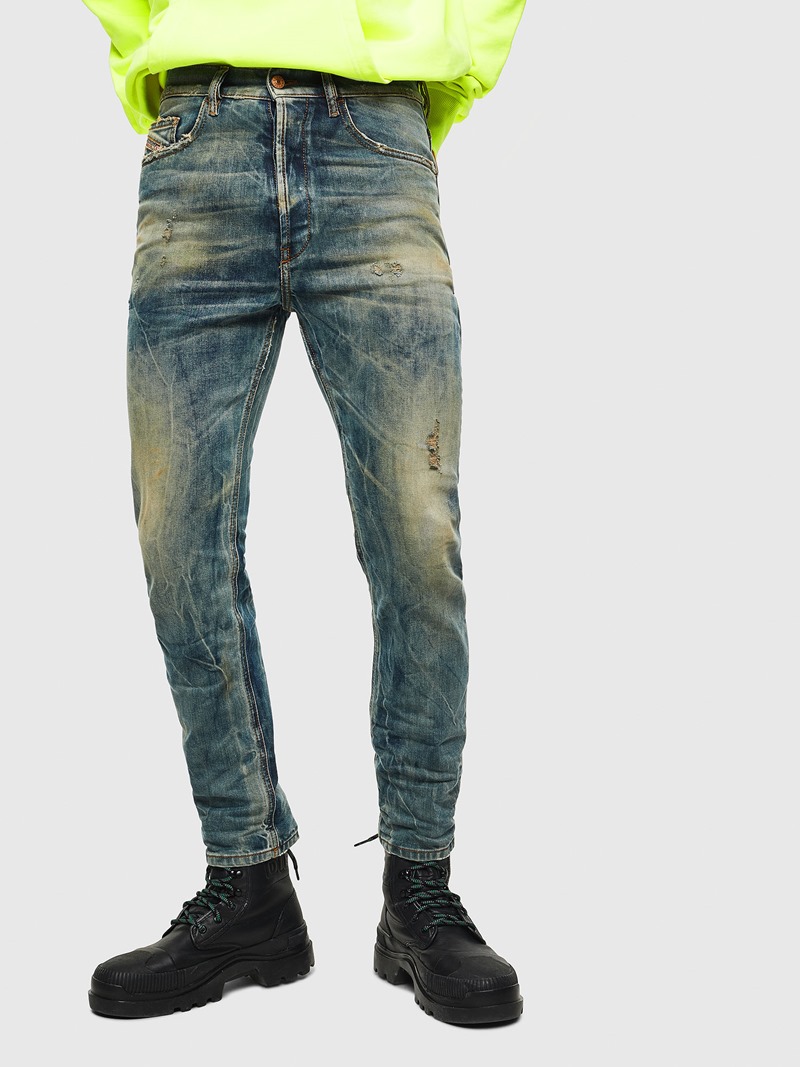 D-Vider 0091J
Fit – Carrot-leg style with low crotch.
The fix fabric is sprayed all-over with a metallic, shiny finish. Mylar applications enhance the used look of this medium blue wash.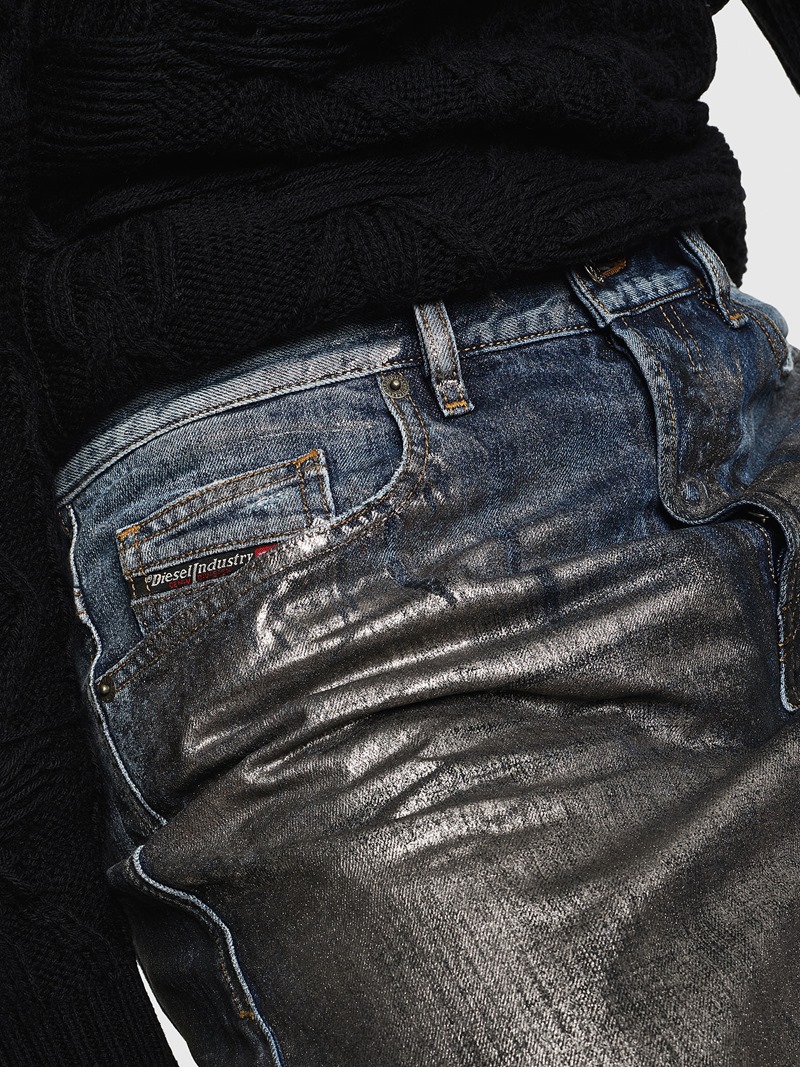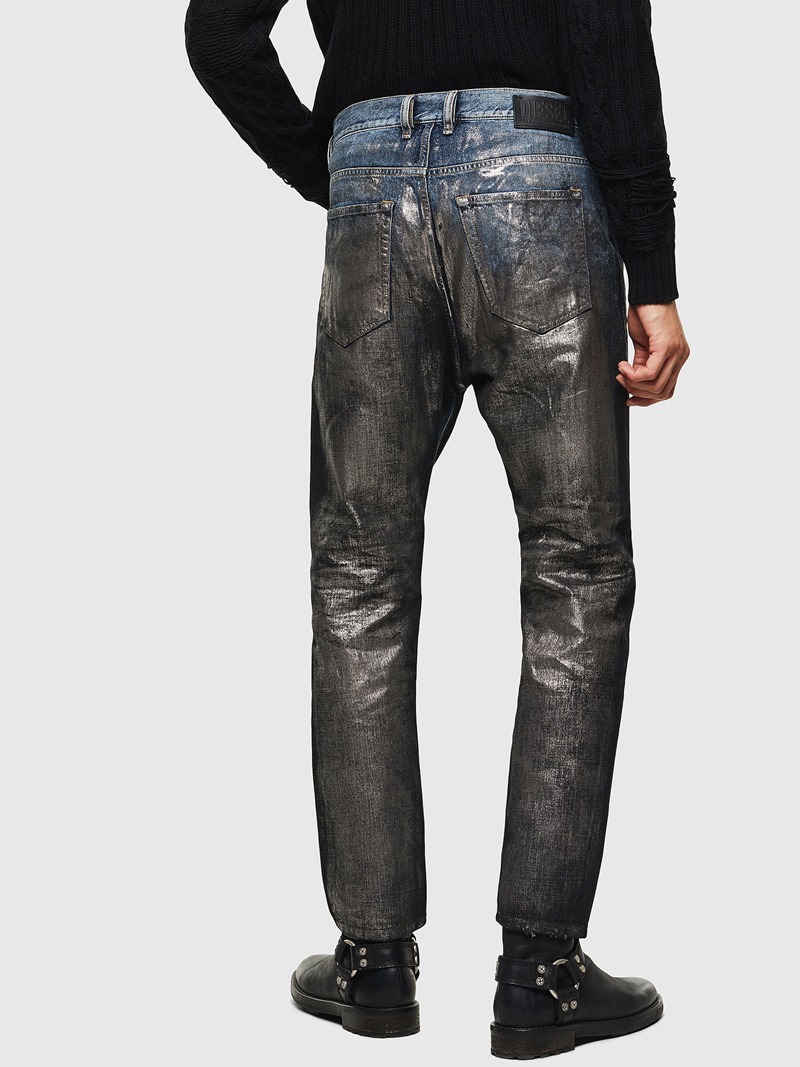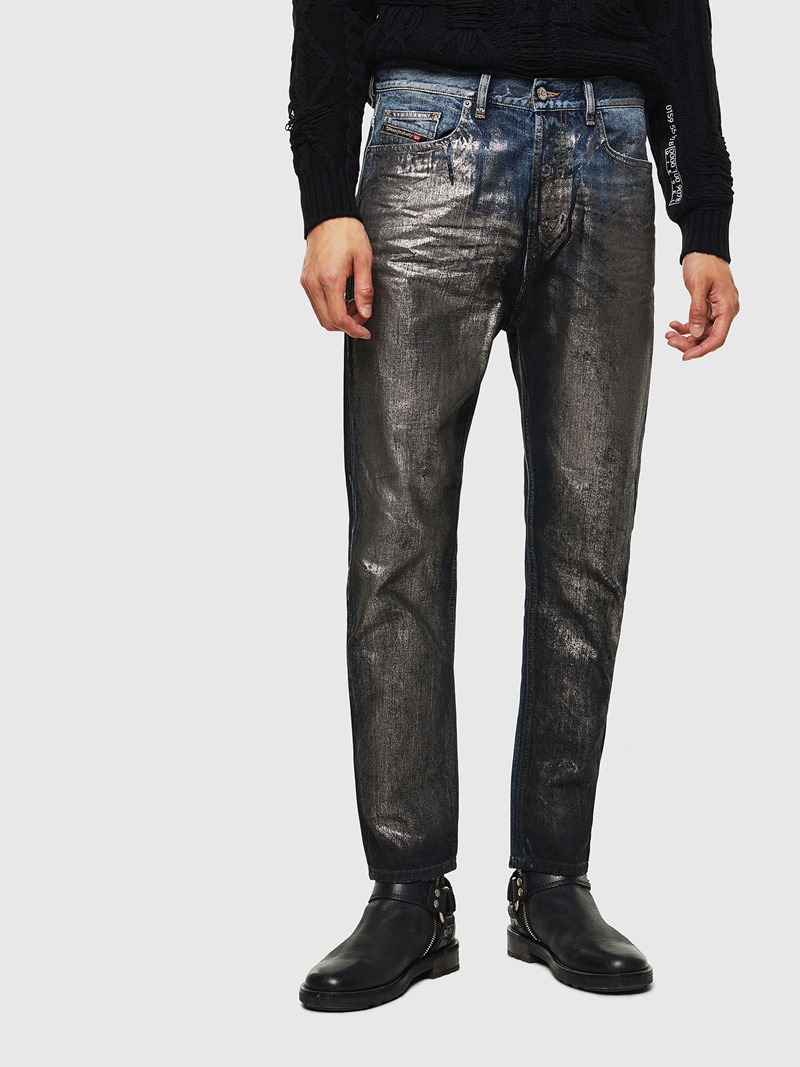 Enjoyed the collection – leave your comments !
---