Gap Creative Director Patrick Robinson launched their new 1969 Men's/Women's Jeans Collection by opening the company's new 1969 Jean Shop on Robertson Boulevard  in West Hollywood, California. Named after the inception year of Gap (1969), these jeans have a great recession free price tag of  max $70.However, some styles can be bought for under $60 also.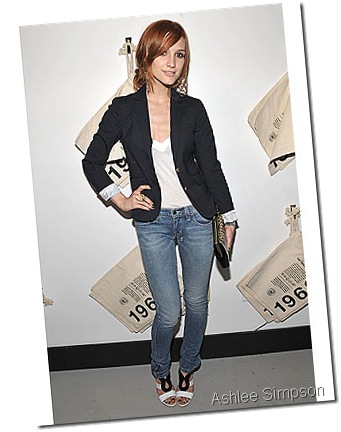 Perhaps to stress  the premium denim label of these jeans , the launch has been made at Robertson Boulevard -which is one of the most important retail destinations for denim in L.A  – in a heritage inspired  denim pop-up store with a number of celebrities  including Ashlee Simpson -Wentz, Emma Roberts, Molly Sims, Anthony Kiedis and Halle Berry  in attendance.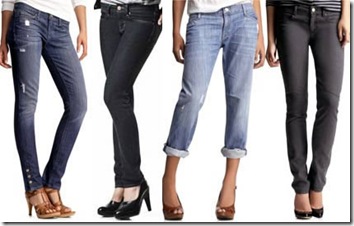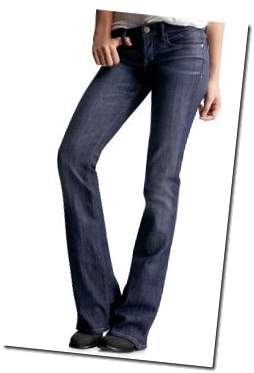 So don't you need to spend  $200 for a jeans with great fit and fabrics and finishes ?
Answer would be yes if you believe what  Gap claims . The creative director for this line – Patrick Robinson – spent a year and a half fine-tuning the line, from shopping around for fabrics, and teaching factories how to make those perfect hand-made finishes, to working with several body types to master that perfect fit.  He says
"For me, honestly, these are the best fitting jeans in the world.  We'll go up against any brand of any jean, and these fit better,"
"We want[ed] jeans that, for women, make you have the best butt in the world ".
Lets wait and see if the customers are going to echo his sentiments .
Some features of the new collection
Classic rinses and hues from darkest ink to light, distressed finishes.
14 new styles for men and women  include Always Skinny, Real Straight,Sexy Boot, Long and Lean, Curvy, and Perfect Boot for women and the Straight, Authentic,Standard fits for Men.
Boyfriend for women and the Skinny for men are also included.
The 1969 jean cuts will stay the same each season, while buttons, washes and detailing will change to reflect current trends. So you won't miss your fit when your favorite jeans give out.
Re-worked denim styles with selvage details in their hems, stitching, washes, hardware and seems.

 

Will this collection give a tough time to other Premium Denim Brands ?

Impacted by recessionary times, the Super Premium Denim category has already been witnessing a fall in sales.  Already the average prices of Premium Denims have been falling and if Gap has brought out a reasonably decent product, it is not doubtful that Gap could take away a sizeable share of the premium denim market and give other brands a run for their money.

 

For those who want to visit the Gap 1969 shop, here is the address :

 

Open till: Sunday, September 27, 2009

                        Monday – Sunday: 10:30 a.m. – 7:00 p.m.

Where:  108 N Robertson Blvd, Los Angeles, CA 90048

                        (310) 285-1880