Calik (Turkey) came out with their latest AW'15/16 collection at Denim by PV , Barcelona. The main component of this collection was a range called DENIM SCIENCE.  Denim Science by Calik is a range of performance denim fabrics. Consisting of 10 articles, Denim Science fabrics are available in rigid, stretch and super stretch in various shades of indigo and black.
By using advanced technology fibers such as Outlast, Miyabi and UHMwPE with denim, the range offers thermal regulation, strong durability, extraordinary abrasion resistance, moisture management with natural touch, combining function and fashion.
Outlast is a technology developed initially for NASA to protect astronauts from extreme thermal changes, and Calik  claims it is one of the first denim weavers to use this technology.
UHMwPE is the world's strongest fiber, 15 times stronger than steel, lighter than water and extremely durable. While protecting against cuts, abrasions, tears, punctures and slashes, the fiber is light, thin and flexible as well as with a high level of heat conduction.
Miyabi is a recent development by Mitsubishi Rayonand and is  used by Calik in this collection to create fabrics that are soft, smooth, comfortable to wear while keeping warm with anti-pilling attribute.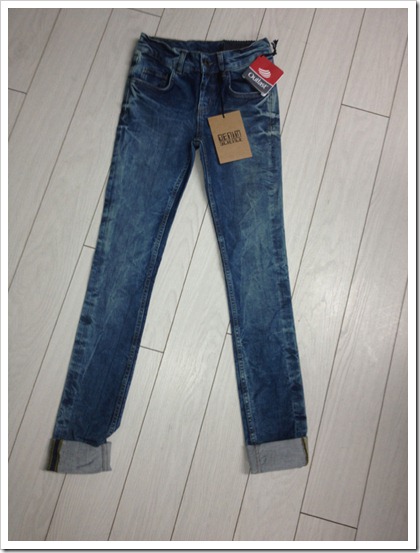 Other features of the new AW15-16 focus on the following themes:
1. A color story: Indian Blue
a. Calik Denim introduces new shades of indigo for the AW14-15 season: Nippon Blue is an almost black, very dark shade of indigo, that can be washed down easily for bright and clear contrasts or can be used raw for customized, personal indigo shades. Hunter Blue is another special shade of deep indigo with a very sublime green cast.
2. A construction story: Denim Armor
Over-constructed denims with luxury yarns, smooth and dense surfaces provide a refined look and feelings of security in smart denims of dark and medium indigo.
3. A heritage story: Noble Selvedges
For the coming AW15-16 season, Calik Denim launches a collection of selvedge denims under the Noble Selvedge concept. An urban collection of vintage and modern selvedges, comfort stretch selvedges in pure black and ecru are a new interpretation of the genuine denims. Colored weft selvedges are another modern interpretation to give a refined edge. RTD selvedges offer a rich color option and pure, deep shades of indigo in red and green casts provide an original but upgraded look in classical selvedge fabrics.
4. An advanced comfort story: Easy Mode
High performance in fancy structures where denim look meets second skin property in the same product. Fancy weaves, broken twills and double face denims in high elasticity and super soft handles maintain an excellent growth and provide fashion and comfort.
5. A super stretch story: Fix-Fit
In the popular FixFit collection of super stretch and power stretch denims, Calik introduces modal denims in stay-black and stay-blue colors for ultimate comfort, softness, color performance and fit retention. Use of advanced fiber technology such as DualFx and Sorona all provide improved and stabilized recoveries of these highly elastic denims with an elasticity range of 50-85%. Overall, this season's FixFit denims offered by Calik combine body shaping, natural softness and feeling luxurious.
6. A unisex urban denims story: Manticore
For unisex denim use for authentic constructions and masculine looks, Calik continues to offer new denims under Manticore. This season's novelty in Manticore denims are the addition of power stretch denims with authentic constructions suitable both for menswear and women's wear. This new addition offers ease of move but maintains the genuine denim look. Furthermore, Manticore continues to offer comfort stretch denims with finer looks, resin finishes and overdyes for smartwear denims.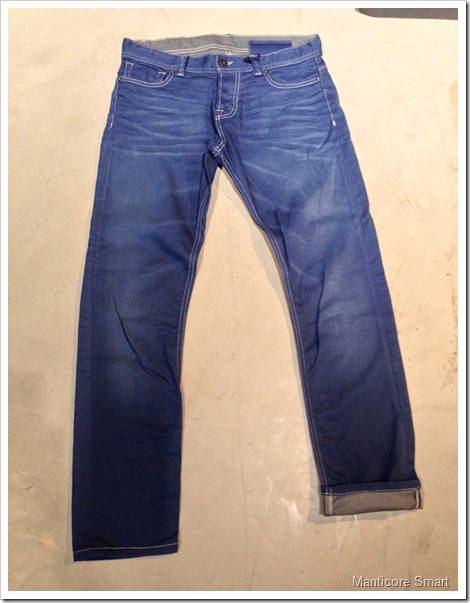 7. A sustainable denims story: Botanical Sense
Calik Denim continues with Botanical Sense, the sustainable collection and this season, introduces denims with recycled polyester and Crailar flax in addition to the existing organic cotton, recycled cotton, BCI cotton and natural fiber denims range. Crailar flax is a high performance fiber that requires much less water and chemicals during growth, and has remarkable dimensional stability, moisture wicking property and strong dye uptake, making it a very good replacement for cotton. Additionally, Crailar fiber has irregular slubs for more authentic and natural looks. As for the use of recycled pes, one meter of fabric contains 7 big bottles, adding meaning and fashion to the denim fabric.
Calik is in an exclusive colloboration with Crailar Flax for developing denims made from this sustainable new fiber.