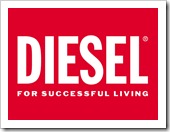 We had previously posted the FW'13 lookbook of Diesel Men's Denim .  The cool collection's central characteristic was   dark and grey colors,  other colors – color mutations as Diesel calls it and some classic indigo redesigned.   The women's lookbook is also directed on similar lines with Black and Gray mutations, color mutations and some vintage pieces created with different indigo looks.  Of course, the women collection is more girlish , though seemingly no-nonsense looks.
Black and Gray Mutation :-
The black and gray mutations bring out the darker and grey cast colors for women as well.  Light greys, stripes , laser prints are all part of this collection.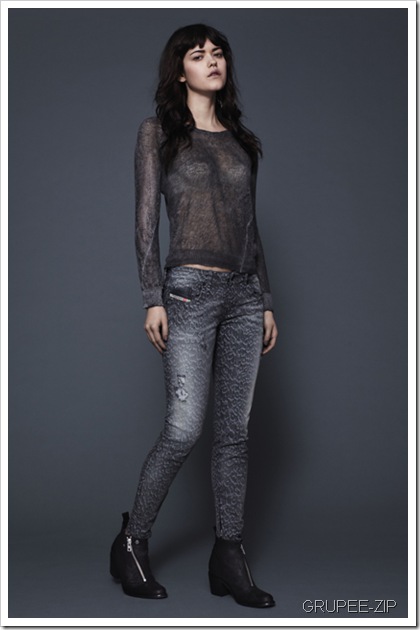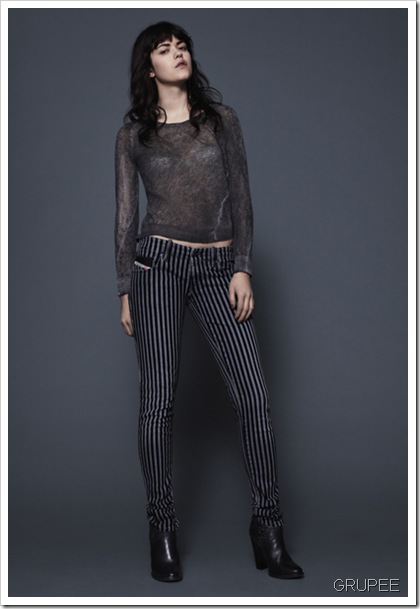 COLOR MUTATION : –
Mutation of colors brings out some bright reds, purple, dark  turquoise and some cool mixes of browns/beige color with greys at the seams.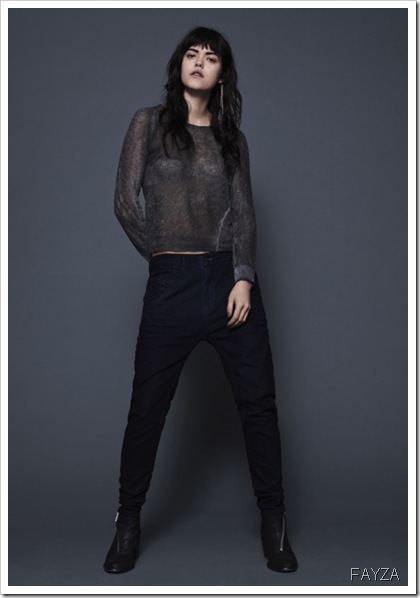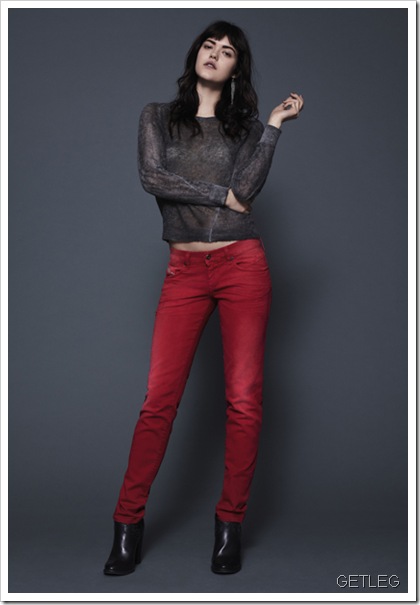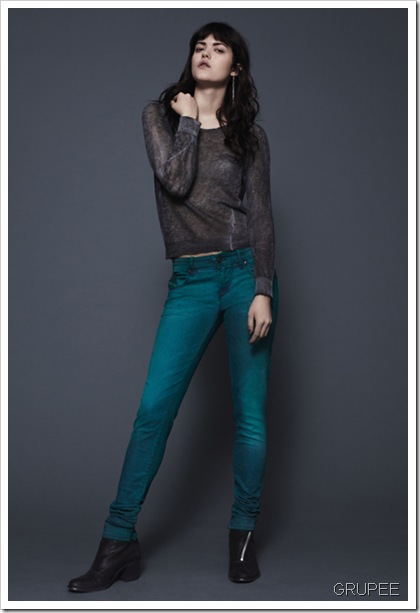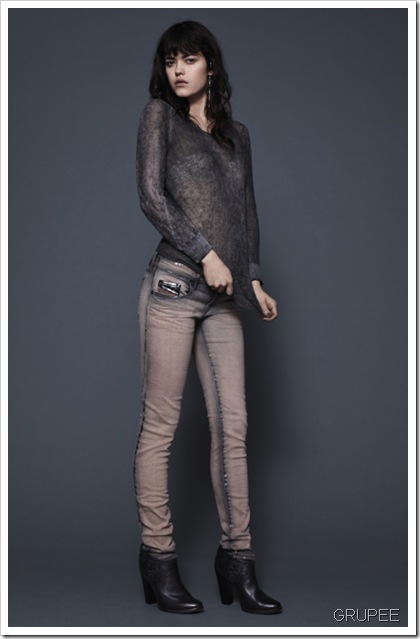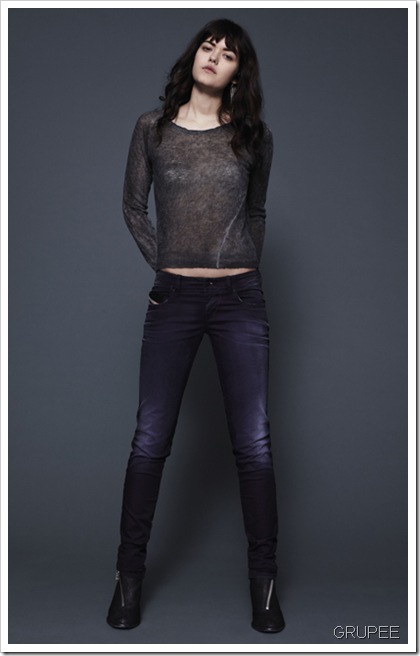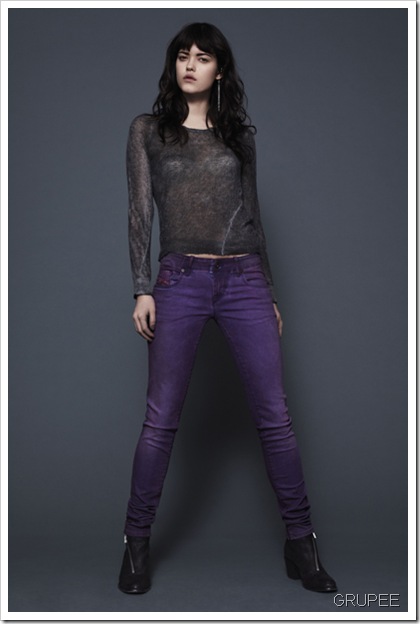 INDIGO & VINTAGE :-
The Indigo vintage seems to be the collection on which Diesel seems to have worked very hard. They say
".OUR BLUE DENIM, WORKED, TREATED AND HANDCRAFETD TO CREATE A UNIQUE VINTAGE PIECE. FOR TRUE DENIM (OBSESSIVE) LOVERS, THE PROVERBIAL CRÈME DE LA CRÈME OF THE "CLASSIC BLUE" INDIGO WORLD. DESIGNED WITH A CLINICALLY INSANE PASSION, THESE HAVE BEEN CRAFTED WITH OUR MOST COMPLEX WASHES AND QUINTESSENTIAL DESIGN….."