Evisu – the premium Japanese denim brand , is to open its first store in North America later this summer.
Evisu is quite popular and has sort of cult status in US and it was logical that they encash this status.
The store will be given a Japanese touch with films from Japan being filmed and the option to buyers to personalise their jeans by hand painting.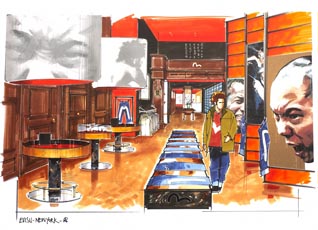 'Before anyone did anything, Evisu did everything' – Nice catchline…