J.C. Penney is relaunching one of its biggest in-house women's apparel brands as part of its strategy to help boost sales with a fresh focus on size-inclusive denim and informal seems to be selection for all body shapes and sizes.
Shoppers told Penney to play up its game in women's denim. Michelle Wlazlo, executive vice president and chief merchant at J.C. Penney, told CNBC that the revamp, which will focus on denim and casual pieces, was implemented because customers consistently told the retailer that they didn't feel J.C. Penney was the place for them to buy casual clothing. Michelle Wlazlo led the response with 15 new a.n.a. styles and 80 denim washes.
The brand will offer extended sizes be on-line and in shops by March priced at about $39 to $49. The relaunch of the private-label apparel brand Ana makes a lot of sense for J.C. Penney. One, it's an investment in the retailer's most important product category (apparel), while at the same time attempts to attract much-needed younger shoppers to the aging department store chain.
"With the reimagination of our A.n.a brand to be more denim focused and friendly, we will continue to establish ourselves as a destination for casual apparel and accessories," said  Michelle Wlazlo.
The Company has been focused on strengthening its iconic private brands according to the five lifestyles that resonate with customers and how they want to shop: Move, Chill, All Day, On Point, and Shine.
Ladies's attire is particularly vital to Penney's total enterprise, having represented 22% of all net sales in 2018 ($11.66 billion), just above men's apparel and accessories, which made up 21% of net sales.
New a.n.a products were created by experienced, in-house JCPenney product and design teams, who utilized real-time customer feedback to ensure the selection is nothing short of what denim shoppers want.
JCPenney is strengthening its brand architecture framework to deliver the looks what customers want.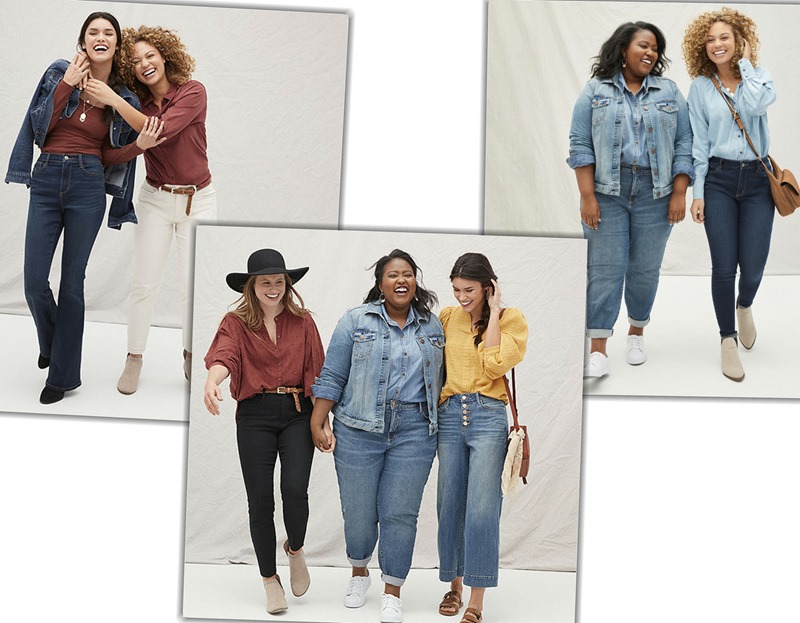 a.n.a. brand was launched this week in stores as an all-inclusive denim choice with 15 styles and fits and 51 fabric washes. J.C. Penney is putting missy and plus sizes in the same section in 85 stores will be available online March 1.. That makes it easier for women who often wear sizes of tops and jeans in both departments . It has repositioned merchandise that way in 85 Penney stores starting this week, including locally in Dallas, Mesquite, Lewisville, Burleson and Cedar Hill.
"A majority of retailers carry denim, and to not have a declarative offering was a miss," Wlazlo said. "a.n.a. should and will be one of our most important brands in women's. Our customers told us it was inconsistent."
Once they see her team's work, she's predicting, "they'll convert."
High-rise, at-waist, mid-rise, jegging, skinny and wide legs are among the choices developed with soft washes and in spring colors. The jeans also come in different shades of blue and a white that's treated with a stain-repellant technology.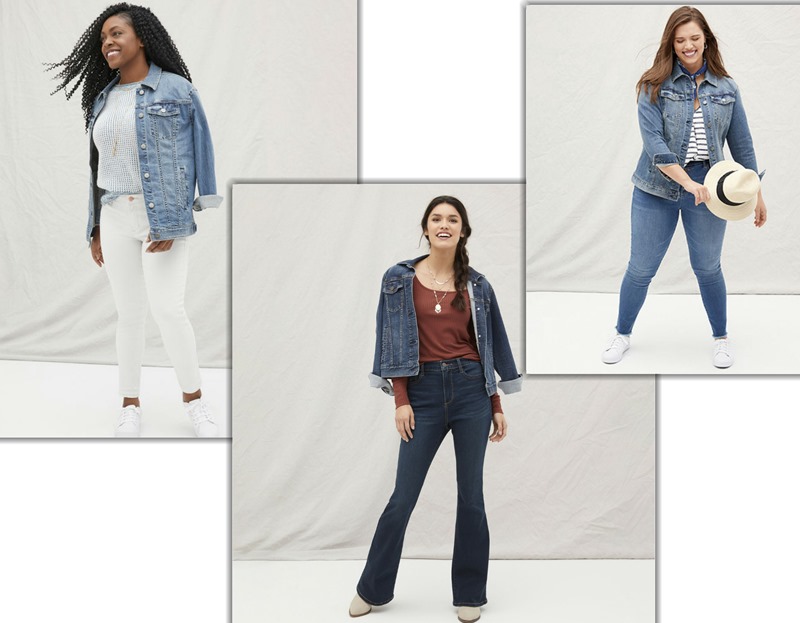 While many analysts have given up on department stores, Penney is continuing to work in Plano to try to turn the chain around and restructure its debt that is maturing in 2023 and 2025. Penney also has a cushion of about $1.7 billion in liquidity.
More than 100 customers and employees in Dallas and Los Angeles tested the jeans and offered feedback in sessions with the design team. The new jeans range in price from $39 to $49 and drop to $24 to $39 when they're on sale.