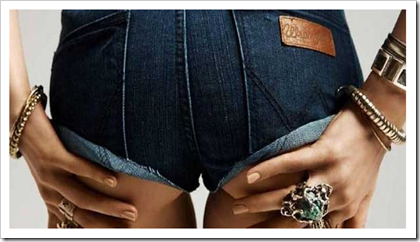 In the first of a series of innovative denims, Wrangler is trying to create a niche in "Wellness" – an area largely unexplored by the denim brands. For next Spring/Summer 2013, Wrangler has created three women's models, for the Denim Spa collection: Smooth Legs, which contain anti-cellulite features, Jojoba, which keeps skin hydrated, and finally the scented Aloe Vera model, which also hydrates the skin. The three types of treatments are available for the skinny jeans models, and maintain the treatment for at least ten washes.
Adam Kakembo, Vice President Product & Marketing, Wrangler EMEA. elaborates on the new products-
"Wrangler was initially created as a clothing supplier for cowboys who wanted to have stylish, but also practical apparel. Focusing on this concept, we believe that the most important aspect of an article of clothing is that it produces wellness for the body. We decided to innovate our products in this way, and so we launched Wellness Denim".
Wrangler has been working on this project for over a year and had enlisted the support of a French University where about 160 women tested its products and , as reported, about 2/3rd of women noticed considerable differences.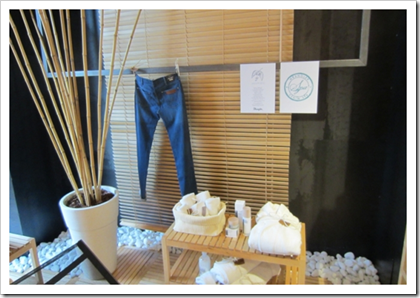 The product will be launched in Europe, Africa, Middle East and Asia
The complete Denim Spa concept, including POS material, displays and hang-tags, is being debuted at Bread and Butter in Berlin which is currently underway. At this point in time, Wrangler also plans to release more details about the label's first European mono-brand store, which is set to open in Germany this year.
It is worth noting that some denim mills like Royo from Europe had developed some Wellness Fabrics in the recent past who even filed the patent for the same. Whether Wrangler uses Royo Denim or not is not clear , but surely it is  product for the future especially if its benefits are felt by the consumers.