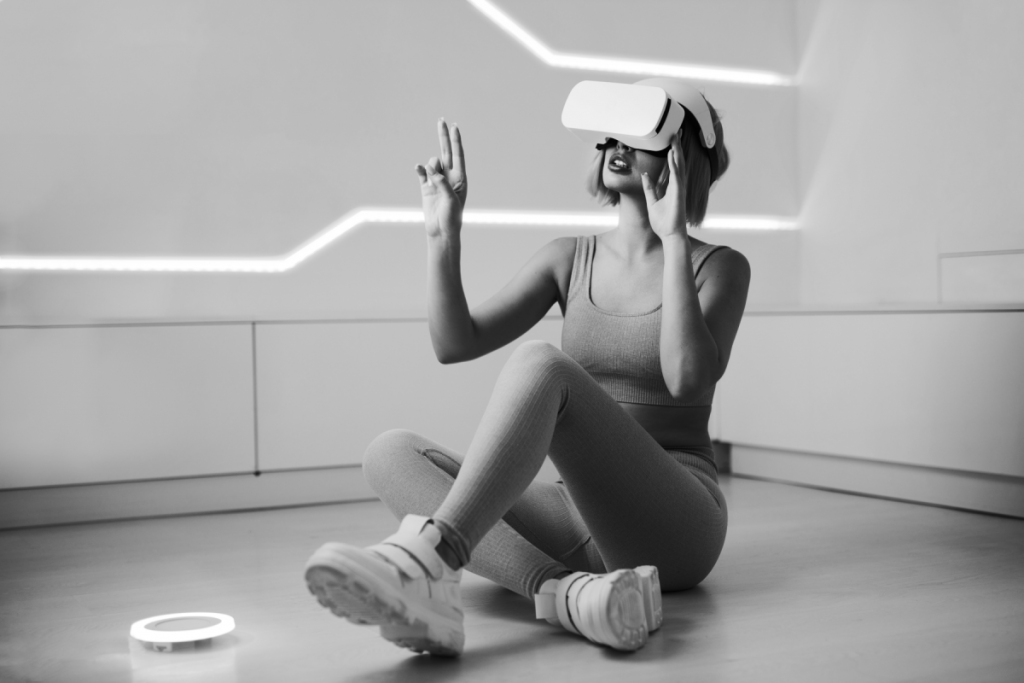 Have you ever imagined yourself fulfilling your weird fantasy for real? Let's say, riding a monster truck in the sand dunes of the great Sahara desert right after watching 'Mad Max: Fury Road' on your couch with some fries and coke. Well, the metaverse is something that can let you ride your own customized monster truck wherever you like!
Metaverse is the future of Virtual Reality.
A 3D virtual world, where a person can do things beyond a common man's imagination, with the help of this advanced technology. 'Hey, let's go play football in front of Eiffel Tower' or 'See you on Mount Everest in five' is what you may hear from the conversation of high school kids in near future. Metaverse is a technology that offers a virtual reality world, for social connection, where anyone can do anything which may or may not be practical in real life. Users will have their customized avatars in Metaverse and they will be able to shop, travel the world, play games, socialize with people and so much more through this technology.
REBIRTH OF VIRTUAL REALITY:METAVERSE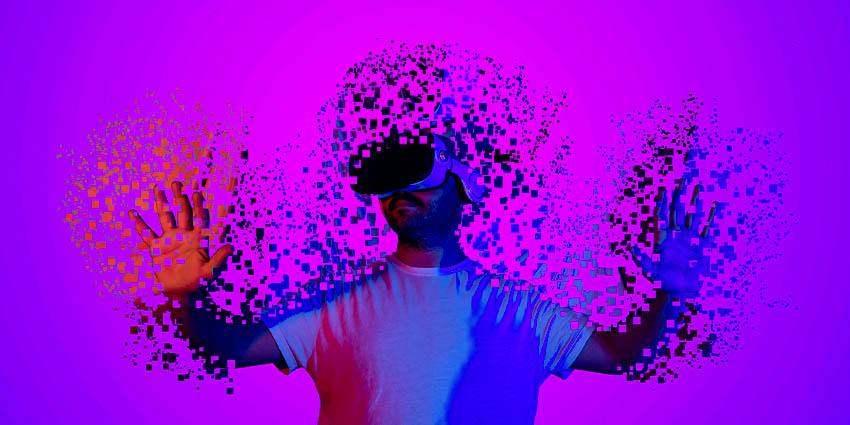 The 1992 science fiction novel 'Snow Crash' gives the origin of the term Metaverse as 'meta' and 'universe'. Various virtual reality platforms have been developed to date which also includes the 'Facebook Horizon' launched in 2019. As Facebook was renamed 'Meta Platforms', the company now focuses on developing metaverse. It is said to be a mix of augmented reality and virtual reality also called extended reality (XR).
Now, Virtual Reality offers a wide range of video games and has a big segment of fans who spend a lot of time and real money on these video games. Yes, you read it right. People spend real money in these games to buy stuff like a premium membership or pass, accessories and clothing ('skins' in-game language), weapons in action games and so much more. Similarly, when it comes to socializing, one would definitely spend money to buy skins for their avatar in Metaverse.
FASHION BRANDS & GEN Z
For the past two years, the world has seen pandemics and lockdowns everywhere, resulting in people spending more time online. People have become so comfortable working from home online that they do not want to sit back in office chairs anymore even if the pandemic is over. Not only for work but people are now accustomed to doing shopping, socializing, and every possible thing online. Here is where the brands, especially the fashion brands have decided to walk along with Gen Z. Since Gen Z are the people accustomed to spending time and money online mostly, the big companies decided to sell products in virtual reality as well.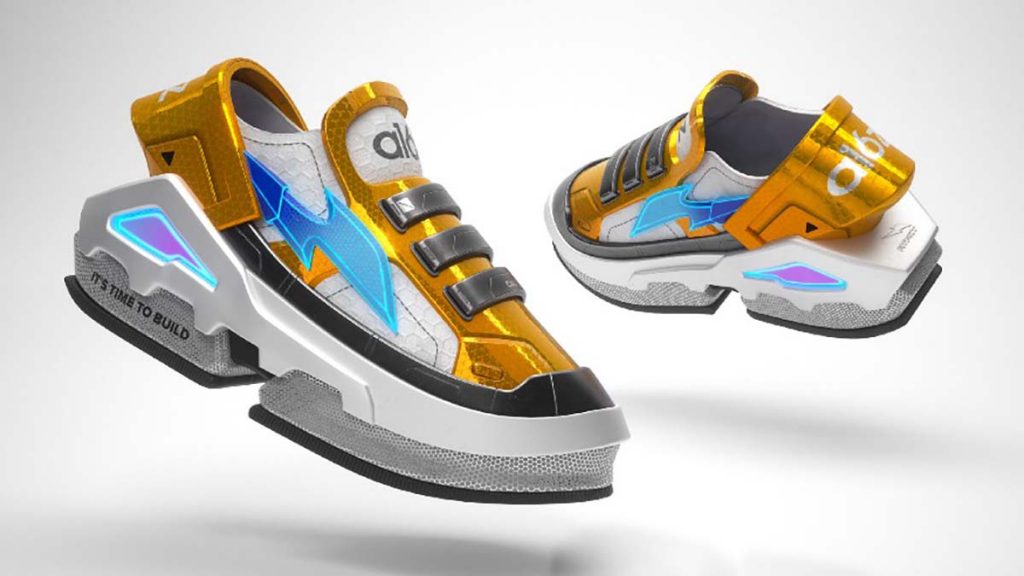 WHAT'S THERE FOR FASHION BRANDS?
For a better understanding, here's an example. You want to click a picture of yourself to post on social media wearing some cool shoes or maybe a sophisticated jacket. Here's the deal. You get to wear Gucci shoes of bright neon color just to click that perfect picture! How does that sound? Gucci digital sneakers can be worn for taking clicks, using augmented reality offered by the Gucci app. Similarly, Chanel's lip scanner technology is a way to select the perfect lip color for all the ladies out there, using augmented reality from the comfort of your couch.
'Balenciaga' notably worked with the video game Fortnite to design a series of "skins" for the game's characters and released their Fall 2021 collection through a gaming app. But, the question is, why would people spend hard-earned money on stuff which cannot be used in reality?
WHAT'S IN IT FOR FASHION INDUSTRY?
Firstly, it's an attractive technology that everyone wants to use and experience. Second, the technology is offering more than imagined. With the fashion brands using virtual reality technology, the market is not just being opened and spread through video game lovers. It's a lot more than that. Facebook, now Meta platforms has always been an efficient way and very much at the top of social networking sites. Since Metaverse is now focused on socializing in every possible way, be that simple shopping or a boss wanting to have a round table conference, it is opening gates to the potential beyond countable ideas.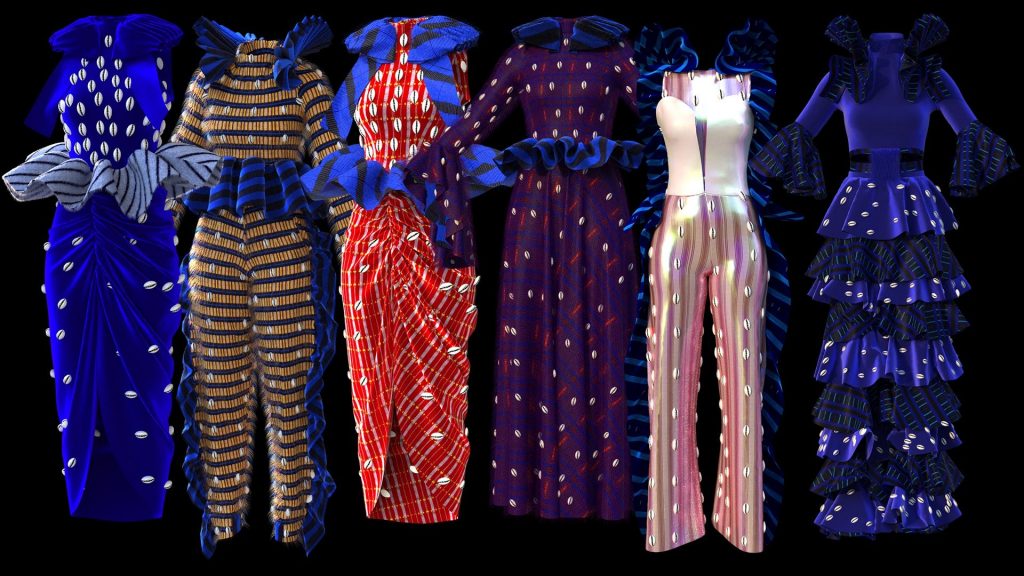 Coming back to the question- why would people spend hard-earned money on stuff which cannot be used in reality? Well, the answer is simple. When people are spending most of their time online, they would want their avatars to look good with the latest skins and accessories, like they do in real life.
But how does the fashion industry has benefit from this? When fashion brands offer digitally designed clothes and accessories, they save a lot of manufacturing costs. No raw materials, no labor cost, no machinery or production expenditure, not even the shipment. The only cost they would be spending is on the graphic designer to digitally design their products. Didn't see that coming? That is the future of fashion brands with AR and VR!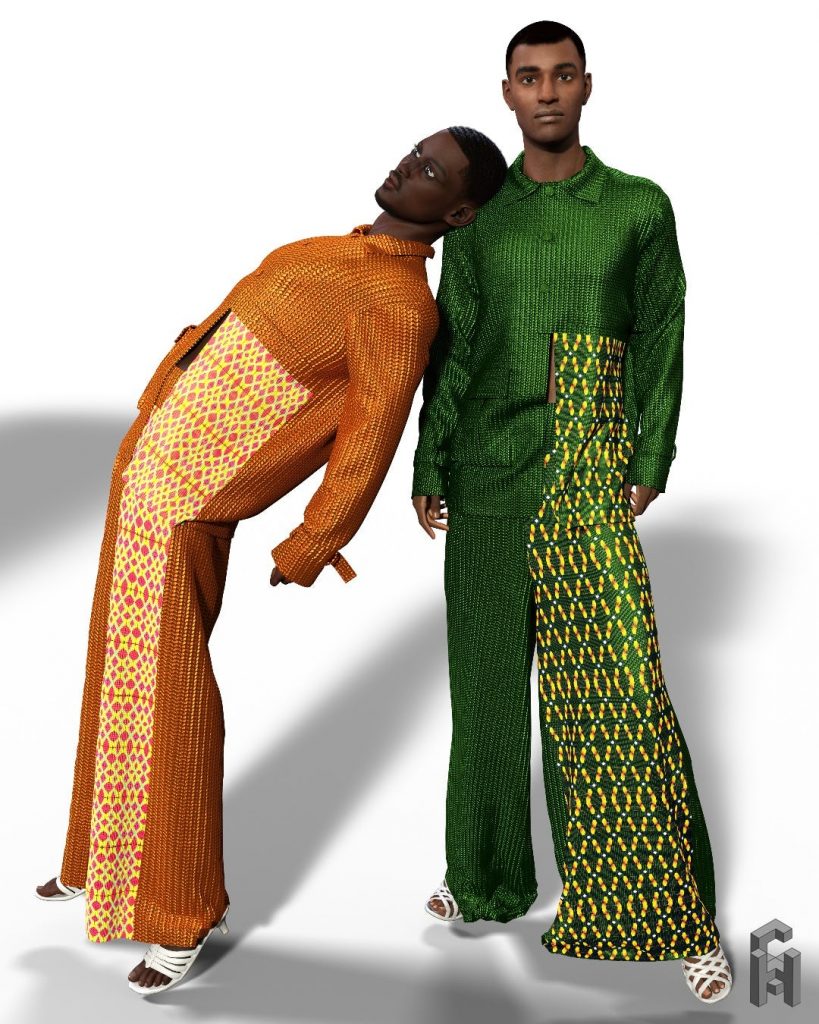 Digital fashion is already in the spotlight and growing steadily. There are endless possibilities in the metaverse. People are enjoying the virtual reality fitting rooms from the comfort of their homes. They are enjoying how they can just swipe and change the color of the outfit tried in a second.
In the future years, the metaverse, which brings together new era ideas like artificial intelligence, blockchain, machine learning, cryptocurrency, and NFT (non-fungible token), is predicted to grow in popularity. While this platform propels the digital world forward and introduces new production and consumption processes, it is expected that shifting perceptions of reality and requirements will accelerate the fashion industry's transition at the same time.