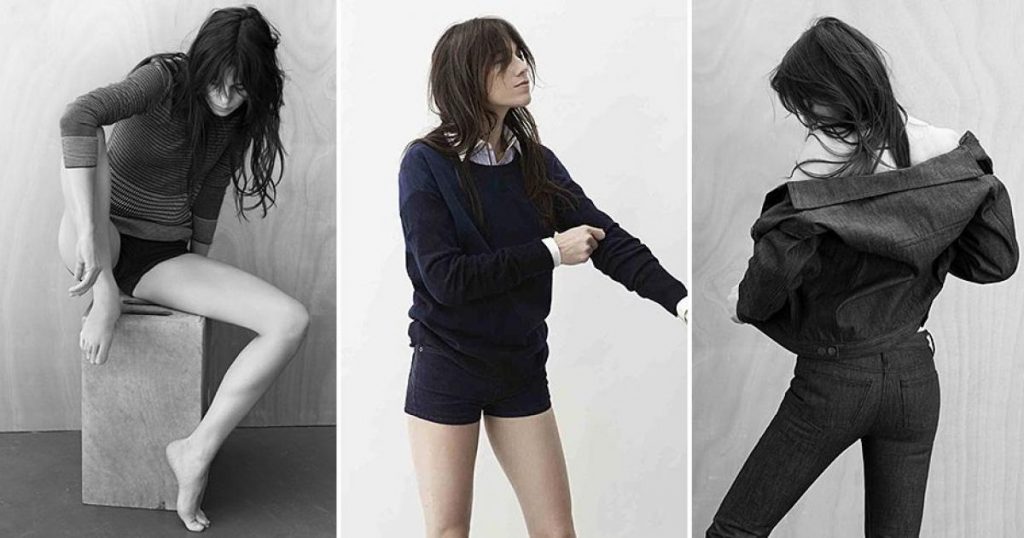 Paris Fashion Week pulled in French icon Charlotte Gainsbourg, as she celebrates her love for denim by collaborating with global denim retailer Zara for a vintage-inspired capsule. When one speaks of Charlotte Gainsbourg, one is referring to the trendiest French figure on the contemporary fashion scene.
Charlotte is following in the footsteps of her mother, Jane Birkin, who was one of the most significant fashion faces of the 1960s and 1970s. Her fresh, easygoing style with charisma has the essence that everyone adores and serves as an enormous source of inspiration. Piloting the 'effortless chic' trend, the collection is packed with essentials she wears.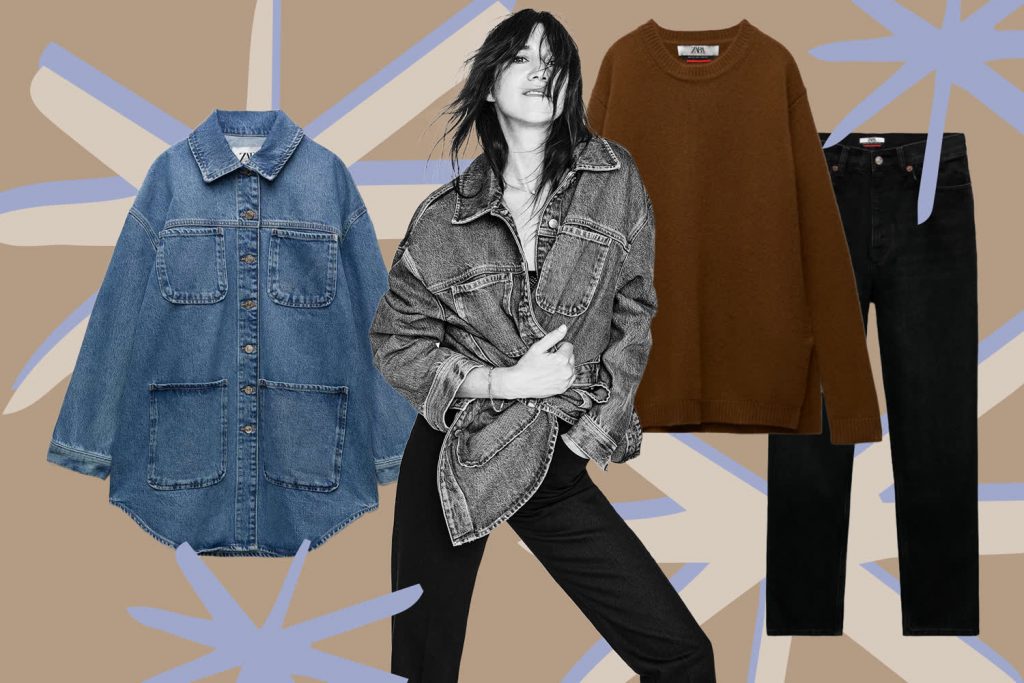 Gainsbourg being raised into good fashion has driven thousands to strive to emulate the realism, freedom, and identity of her style throughout her 50 years. The project stems from her bond with Zara's Marta Ortega, and it enables her to recognize one of her aspirations. "I've always wanted to make a collection out of what I wear every day," she reveals.
Gainsbourg believes that after years of purchasing and wearing vintage denim, most pairs left something to be needed. Now, at the age of 50, she's discovered her pinnacle pairs by developing them herself in a joint effort with Zara, which is widely available now.
WHAT CONSTITUTES THE COLLECTION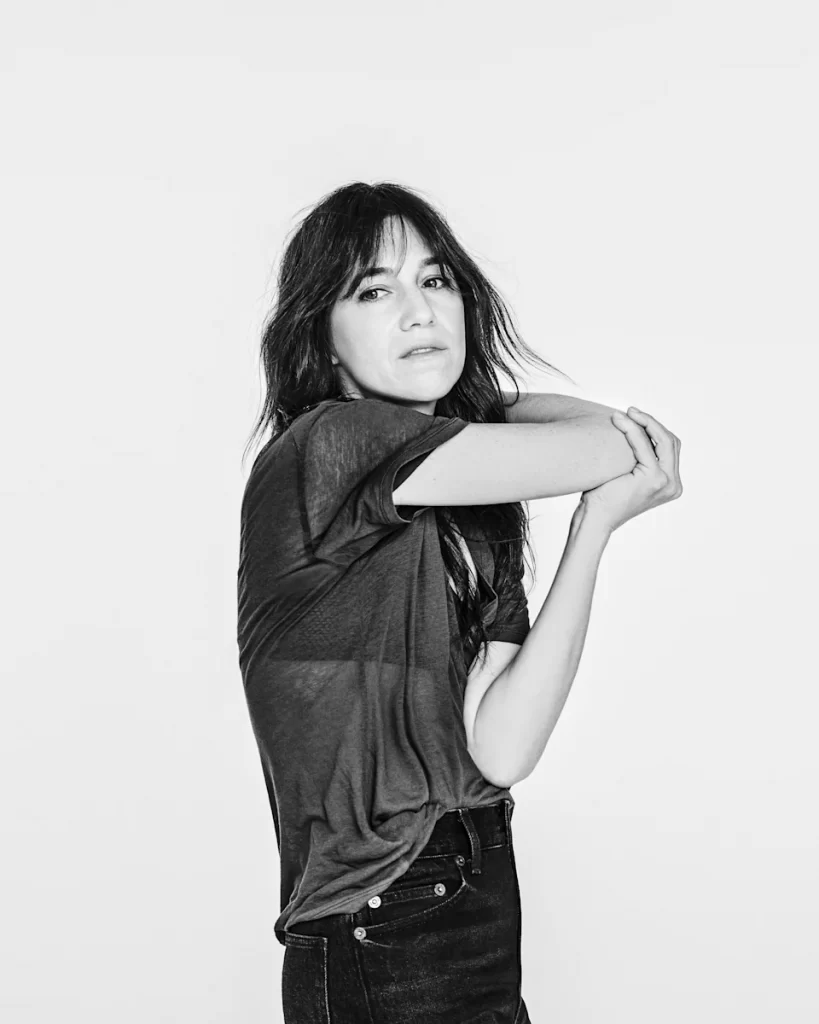 The soul of the collection is Charlotte's natural and spontaneous outlook. The silhouette is a scintillating blend of the feminine and masculine. The collection is designed as a limited edition in which the pieces may be worn separately or in combination with other clothing. The ageless and transversal collection unveils and radiates its subtle characteristics . "Zara has understood which are my essentials. I didn't want there to be too many options. They are garments that make me feel natural," Charlotte concludes.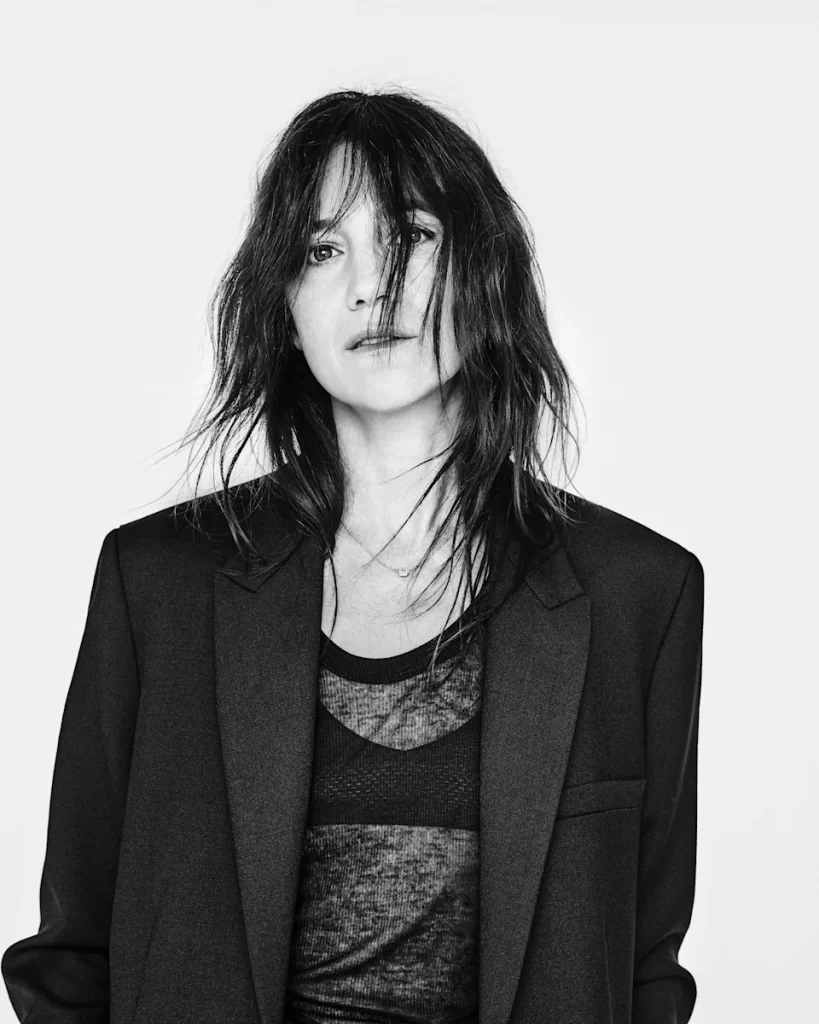 Charlotte's wardrobe has been influenced by denim for years. It also vividly recalls her father's attire, the renowned musician Serge Gainsbourg. Denim is the exceptional centerpiece of this capsule collection.
The 23-piece women's capsule collection combines masculine and feminine denim made from both usual and recycled cotton. Key pieces include a slouchy oversized denim jacket in which Charlotte winks at her father's style, extra-long, relaxed-fit black jeans, and cropped flare jeans in a dark blue wash. To represent the creative's minimal, daily aesthetic, denim shirting is combined with non-denim necessities such as a triangle bikini top, long-sleeved sweater, and ultra-lightweight T-shirt. It also includes a corduroy trench coat. Accessories like a leather bag, a basic black belt, and a round-toe ankle boot punctuate the design and round off the ever-popular chic look.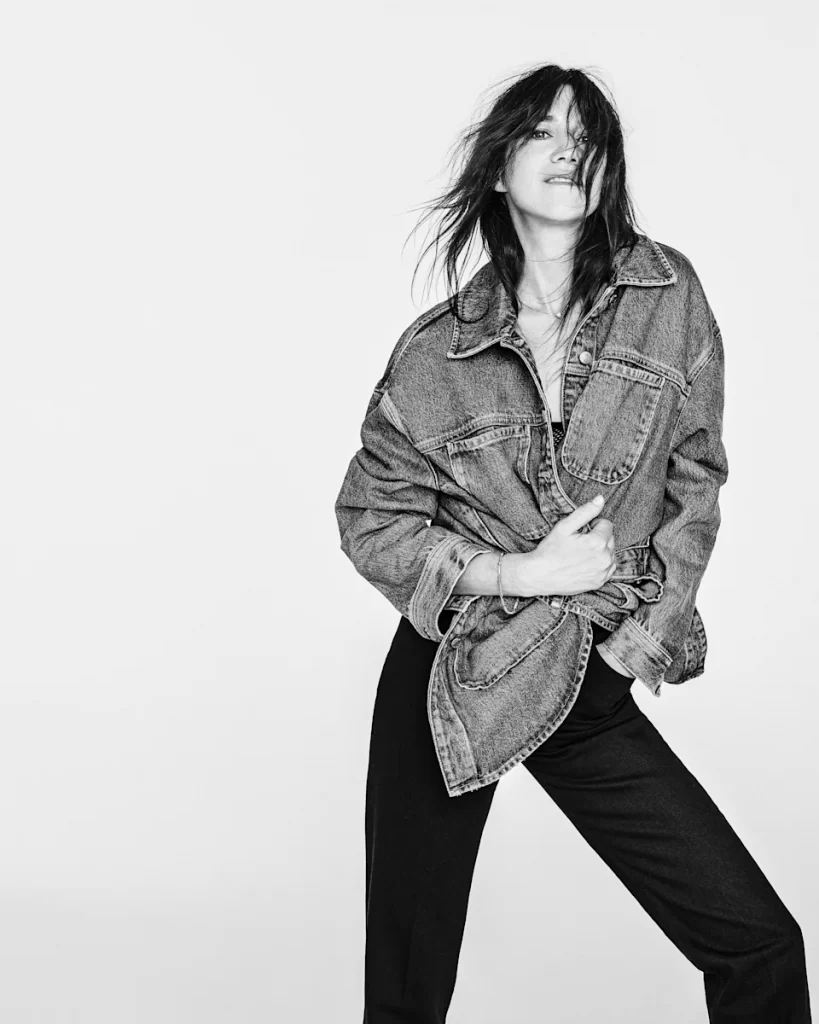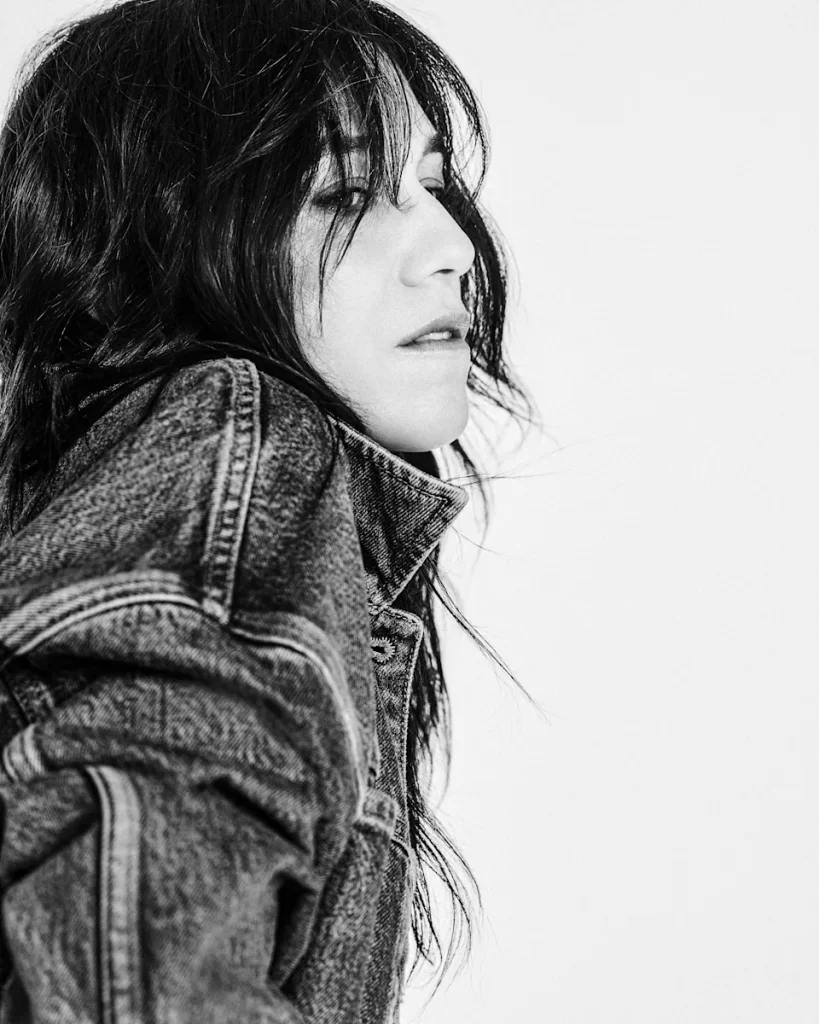 She views her Zara edit as "clothes that seem neat while being un-neat." What it isn't is the extensive stuff typical of high-caliber collaborations and that's precisely the purpose. The aim was to produce one or two full looks that ladies could layer in whatever way they wanted.
The assortment features French wardrobe basics based on denim that Charlotte wears on a daily basis in Paris. "I know that I'm not the only one passionate about jeans, but it's true that I could never find the perfect pair," Gainsbourg told of the brand in an interview.
ZARA'S EVIDENT SUSTAINABILITY
Working towards sustainability! is the tagline that the fast-fashion brand has used to describe some of its most significant efforts.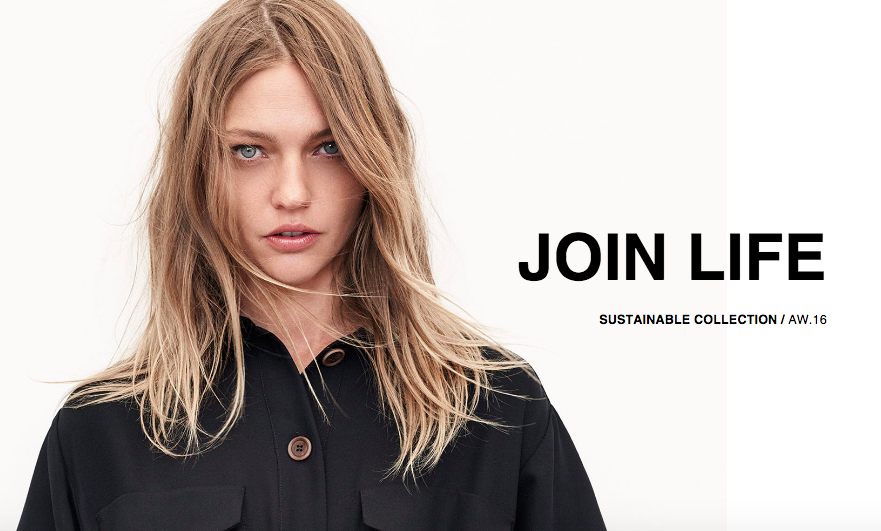 Notably, clothes designated 'Join Life' are manufactured with raw materials and techniques that assist to minimise any negative environmental effect. Furthermore, Zara now intends to guarantee that 50% of its goods fulfill the 'Join Life' criteria by 2022. In addition, all bags and boxes will be reused and recycled, and all single-use plastics provided to consumers will be eliminated by 2023.
Furthermore, the clothes in the 'Join Life' range are supported with a tag that details the material used in their production, the care necessary to maintain the garment's quality, and its origin. Its stores have been remodeled to emphasize efficient energy and water use, and zara.com's servers operate on renewable energy.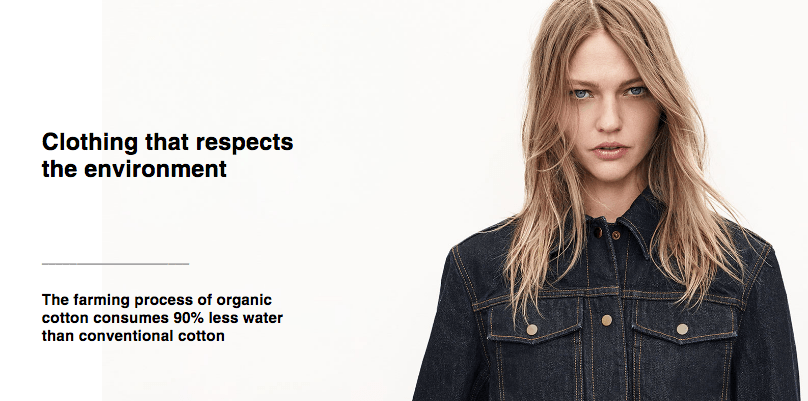 The company's goal is to have 100% of the energy used in its headquarters, logistical centers, and own stores coming from renewable sources by 2022. Zara's use of European linen and recycled polyester, as well as its production in Morocco and Tunisia, demonstrate Zara's progress toward achieving its sustainability agenda. With the inclusion of worldwide corporate and consumer initiatives, an essential commitment to eco or recycled materials, and a more thorough information label, the brand is well on its way to fulfilling its vision.