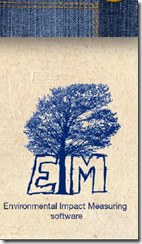 Environmental sustainability in apparel production is an important aspect and is expected to get more and more important in the coming times. There are various aspects to environmental impact in apparel production particularly in the production of denim jeans . Though all the stages of denim production from cotton growing to finishing jeans affect environment , the washing of jeans is an area which does directly affect the environment due to its impact on water resources , discharge of chemicals and many other pollutants in the process. Washing managers in many companies are keen to reduce this pollution and they are keen to make their processes sustainable . Many actions are being taken by the managers to do the same whether it be getting better chemicals, using less water in washing and umpteen others.
But how to measure the environmental impact of the washing ?
Can it be quantified ?
Is there any way that  processes be compared on a yardstick and compared to see their comparative environmental impact to enable the washing manager to make a decision on a process ?
The EIM Software (Environmental Impact Measurement ) software from Jeanologia aims to provide this decision making tool to the washing managers. It provides an understanding the Environmental impact in the following individual categories:
Water consumption
Energy consumption
Chemical product used
Worker health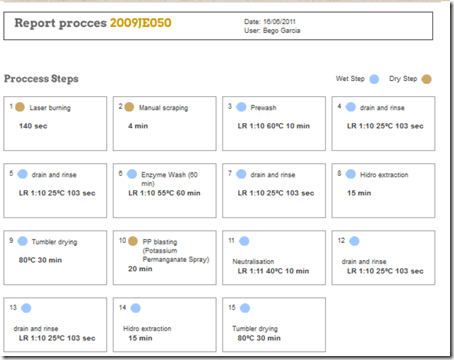 The software aims to provide the user to identify the major causes of environmental hazards as he puts in the details of his washing process and help the managers to arrive at a decision on which processes to select

Garment finishing processes are complex and the number of combinations in the laundry processes to have a determine look are infinite. The number of variables involved in a laundry process are very high and the environment where the processes are made influence directly in the final scores. With such an adverse scenario Jeanologia tried to create not the perfect tool but a simple and efficient one that can give a close approximation to reality.
Here is a small video from the company to show certain aspects of the software