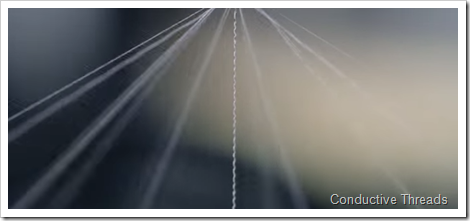 Google announced it is working on a new technology dubbed 'Project Jacquard ' with US jean maker Levi Strauss to make clothing from specially woven fabric with touch-screen control capabilities. The new technology was revealed at its annual developers conference in San Francisco and mentioned Levi Strauss as its first partner.
Project Jacquard is named after the Jacquard looms which bring out the most intricate weaves in the textile industry. Project Jacquard is in the hands of a small Google team called Advanced Technology and Projects (ATAP), which is different from the Google (x) lab that develops big-vision innovations such as self-driving cars.
"We are enabling interactive textiles," Emre Karagozler of Google ATAP told viewers at the conference display.
The special threads can be woven into different types of fabrics, and be made to visually stand out or go unnoticed depending on how the designer's want their fabrics to look like. Also the whole garment or a part of it could be made conductive. See the video from the Project Jacquard below.
"It is stretchable; it is washable. We do it by weaving conductive threads into fabric."," Mr Karagozler said, as people in the hall controlled lights or computer screens with finger strokes on a blue cloth covering a table in the display area behind him. As Project Jacquard team points out, very fine conductive threads have been made and woven in the fabric. This opens limitless possibilities of making the fabrics interactive and controlling various computing devices through simple gestures.
Conductive yarn is connected to tiny circuits, no bigger than jacket buttons, with miniaturized electronics that can use algorithms to recognize touches or swipes, ATAP said.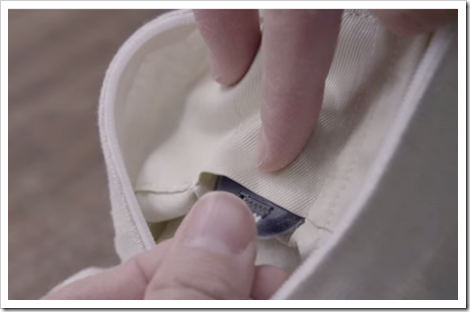 Project Jacquard makes it possible to weave touch and gesture interactivity into any textile using standard, industrial looms, according to Google.Anything involving fabric, from suits or dresses to furniture or carpet, could potentially have computer touch-pad style control capabilities woven.The data can be sent wirelessly to smartphones or other devices, enabling actions such as making phone calls or sending messages with brushes of fabric.
"In our hyper-digital world, people constantly struggle to be physically present in their environment while maintaining a digital connection," Levi Strauss' head of global product innovation Paul Dillinger said. "The work that Google and Levi's are embarking upon with Project Jacquard delivers an entirely new value to consumers with apparel that is emotional, aspirational and functional." He said.
The new technology has wide implications if it is successfully integrated into textile and apparel industry. Think about being able to control your television, make mobile calls , fridge and even your car by rubbing your jeans pocket ! It could have widespread ramifications on the design, structure and wash techniques applied on denim and other textile products. And it is so seamless that even the most tech non-savvy person could use it .
It would be interesting to see the progress of this technology and how it changes our industry. Can Google do to textile industry what it did to technology?? Time will tell !