Max Mara and The Woolmark Company have together developed an innovative Wool Denim line for Max Mara's wool-rich Autumn/Winter 2017 collection, celebrating the unique qualities of Australian Merino wool. Max Mara has utilised innovative 100% Wool Denim fabrics that replicate the look and style of traditional denim – retaining the traditional 3/1 weave – but have added benefits thanks to the natural qualities of Merino wool, including increased softness, warmth and resistance to wrinkles. The twisted, strong wool yarns have been dyed with ecological dyes to imitate natural indigo and have been tested against the  guidelines to gain Woolmark certification.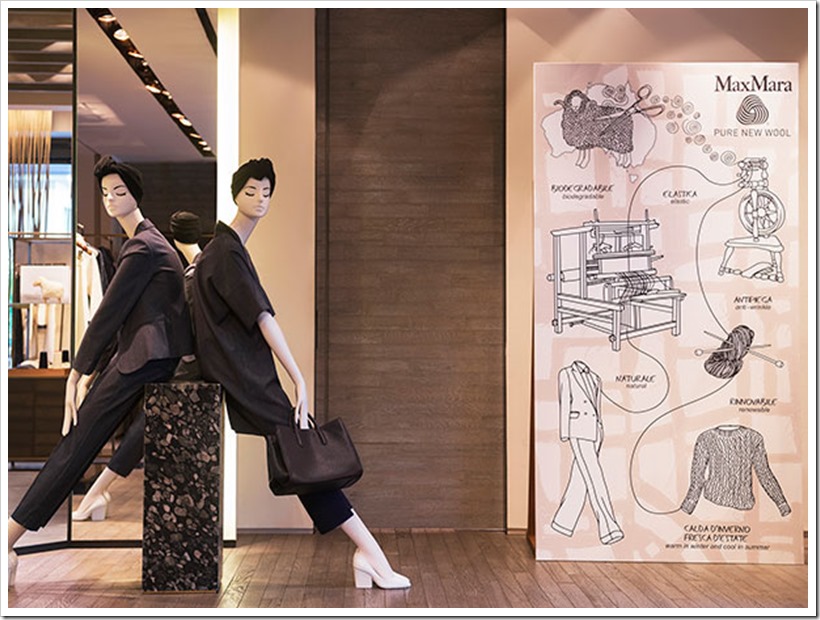 Max Mara has always chosen Merino wool as the fibre of excellence for its collections and this season has pushed the boundaries on the traditional uses of wool – such a fine tailoring, heavy coats and knitwear – to showcase a different approach for the fibre and celebrate its innate versatility.
"We are very pleased to have Max Mara showcasing Merino wool at its finest and this innovative collection will no doubt resonate with a cross-section of global consumers," explains The Woolmark Company Managing Director Stuart McCullough. "Merino wool is a luxurious, natural fibre and Max Mara's latest Autumn/Winter collection highlights wool's modernity and global relevance in high-end fashion".
"As the global authority on wool, we not only pride ourselves on being at the forefront of innovation, but also on the transfer of our knowledge of the fibre. Our expert staff have recently provided in-depth training and education for more than 180 global Max Mara staff on the natural benefits and innate versatility of Merino wool."
To celebrate the collaboration between Max Mara and The Woolmark Company, the two brands have planned a global road show that will stop in Milan, Moscow, London, Sydney and Beijing. Scroll down to see the collection .
Denim-Effect Wool Jacket | £625.00
Blazer in pure wool with denim effect, with peak lapels and flap pockets. Half-lined. Double-breasted button fastening.Fabric: 100% virgin wool; Lining in: 89% acetate, 6% silk, 5% nylon.
Wool Trousers | £305.00
Trousers in pure wool with denim effect, with French side pockets and 5 cm turn-ups. Darting and jet pockets with button on the back. Masculine waistband, covered zip and small hook fastening.100% virgin wool.
Denim-Effect Wool Dress | £325.00
Oversize tunic dress in pure wool with denim effect, with shirt collar and V-neck. Elbow-length sleeves and side pockets.
There have been attempts to create denim looks in various other fibers – and without real indigo – but the beauty of indigo is very hard to replace. Though the collection looks very attractive, it may not give the real denim effects but is all the more inspiring to see how fibers are competing to be Indigo blue !
---