This article is continuing   the series of articles for the companies who regularly  participate in Denimsandjeans shows. These are very reputed players in the denim supply chain and leave their footprints on the industry. We will bring the various aspects , strengths, products etc. of the companies through regular articles on such companies.
---
Siddiqsons Pakistan
About The Group and Mill
The story of Siddiqsons began with venturing into the textile industry and unfolded as Mr. Muhammad Rafi embarked on trading cotton cloth in 1959. The company has expanded into various areas of textiles, becoming the pioneers of denim manufacturing in Pakistan. Along the successful journey, Siddiqsons diversified into other businesses including Tinplate, Construction & Real Estate, Dairies and Energy.
The textiles division of the group is one of the oldest and most established in the country.
According to their team :
" With a vast amount of experience and technical know-how we have come to establish a Denim Dynasty and are recognized by WGSN as one of Asia's top 5 denim manufacturers. Company has recently installed in slasher dying machine & wider width fabric looms, further company plans to increase its capacity by 50% by the Mid of 2018.The sales turnover of the company is USD 600 Million.Our mission here is, "to bring the best clothing experience to consumers of all ages globally through our innovative quality-oriented product offerings."
True Indigo Knit Denim Fabric  is the Unique Sale Proposition according to Siddiqsons and as far as the capacity of production is concerned , the company produces the followings : 
36 Million Meters of Denim Fabric

6 million Garments

1.5 million Kgs of Indigo Dyed Knits
Product Range –Current  Focus
The company focus lies mainly on creating authentic denims by sourcing the finest fibers. As fashion dictates the trends they also incorporate a range of new and innovative products with performance fibers such as
T400

Dual FX

Thermo-cool, etc. and luxury fabrics mixed with Tencel, Modal, Viscose, Supplex.
With trends shifting globally towards sustainability it is equally important to them to ensure that their product is not only fashion forward but also responsibly sourced and produced. They aim to reduce their carbon footprint by developing systems that use less chemicals, energy and water whilst minimizing waste and emissions to promote sustainable business practices in making our fabrics & garments.
AW17/SS18 Products
With six different stories for the season, their Fall/Winter '17 collection focuses, as the name of the collection implies, on authentic denims with a touch of ethnicity. "Indigenous" by Siddiqsons captures the very essence of denim, while blending in luxury, performance and eco-friendly fibers to create products for niche markets.
Some niche products from the company :
DS-8028A Lycra Beauty
From the story Femme which focuses on soft hand feels and feminine fabrics, this garment is embellished with lace flowers to add a delicate touch.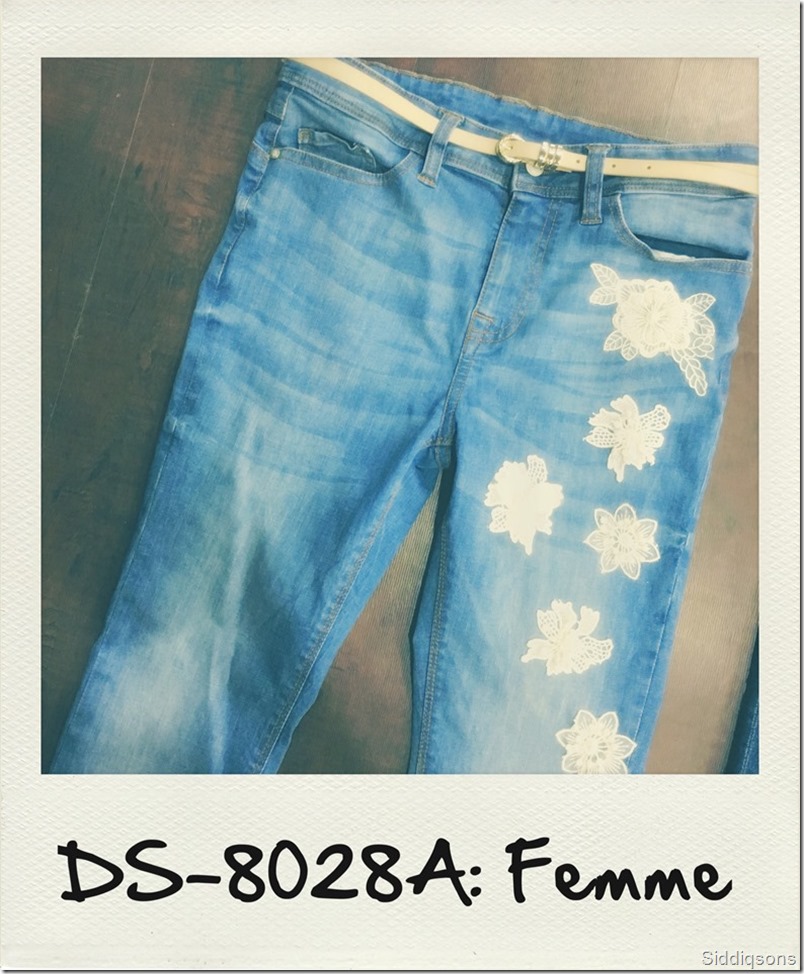 AZ-6160 Slub Stretch:
AZ-6160 is versatile and can be used in men's, women's or kids garments. Here it has been garment dyed and embroidered with an ajrak pattern which is indigenous to Sindh.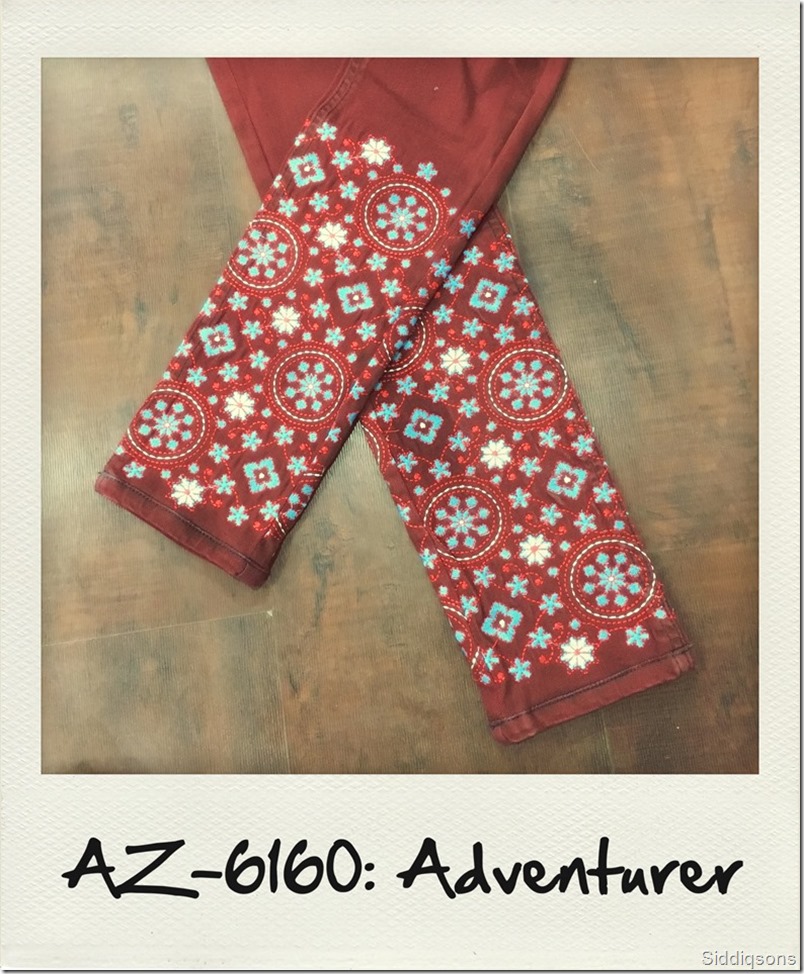 D8026D Jetclub:
A cotton, polyester & lycra blend which is soft to touch. From the story, Psychedelic, this piece has embellished turn ups with bright, neon colors that catch the eye.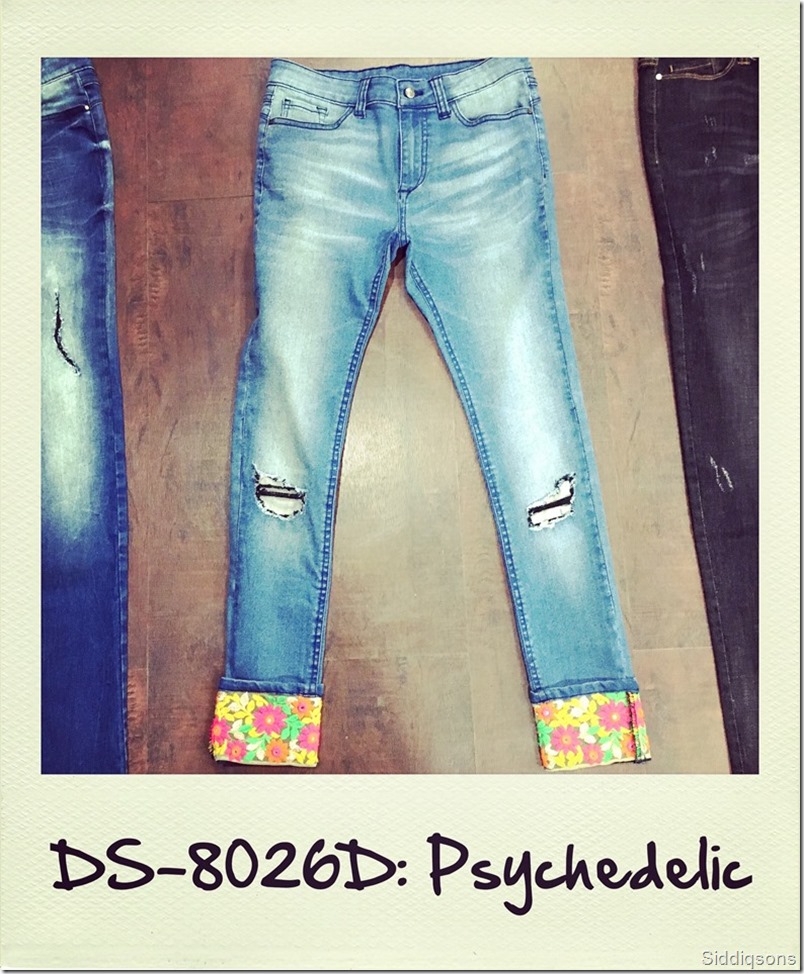 Market Focus
The company believes that USA, EU, TURKEY, Bangladesh, Sri Lanka, China, Vietnam are their main markets over which they are closely focusing and to tap the potential of these regions.The company is also focusing more and more on sustainability which is the need of the hour now. Their collections,Indigenous, has a story called Sustenance which makes use of alternative fibers such as hemp, crailar & jute cell along with recycled cotton & polyester.
" We have seen immense growth is Denim industry in past decades and we foresee a similar pattern going forward. As denim moving from just a rugged casual wear to everyday office and party wear product."
Suggestions For The Industry
Industry needs to now focus more towards Sustainability & start implementing to protect the environment and conserve the nature for future generations.
Siddiqsons at Denimsandjeans Shows !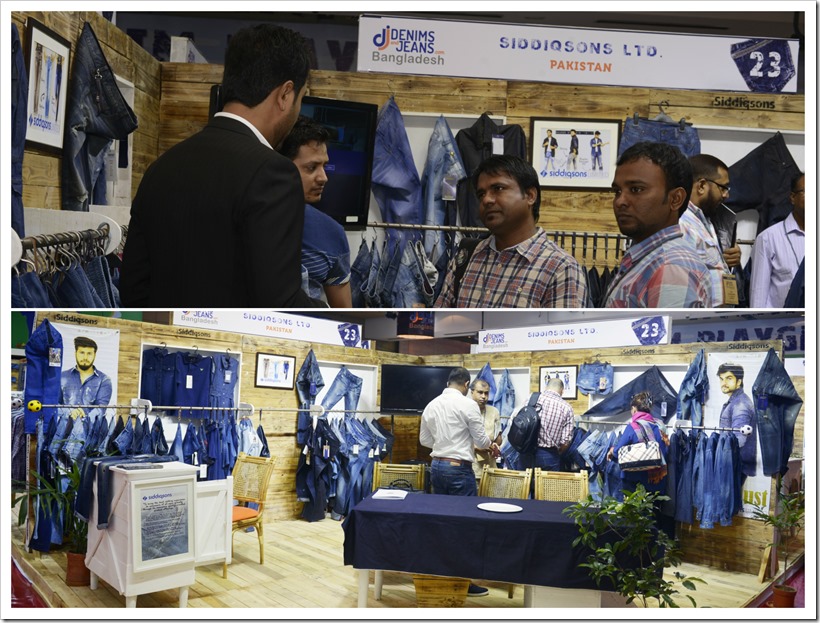 ---